There's still chance to get outside and make the most of the spring sunshine in your garden. Make an event of it and give everyone in the house a responsibility to get your garden ready for the festivities.
Whether you have a gas grill, charcoal grill, an electric variation or a portable one, you'll be cooking up a storm in no time.
Choose wisely
Choosing which barbecue is the best for your garden will depend on a variety of things. How much time you want to spend setting it up, the smoky flavour that you desire, the portability of the grill and how much you want to spend.
Decisions
A charcoal barbecue will give you the extra smoky flavour, whilst a barbecue with a lid will help keep flavour locked in and maintain the temperature.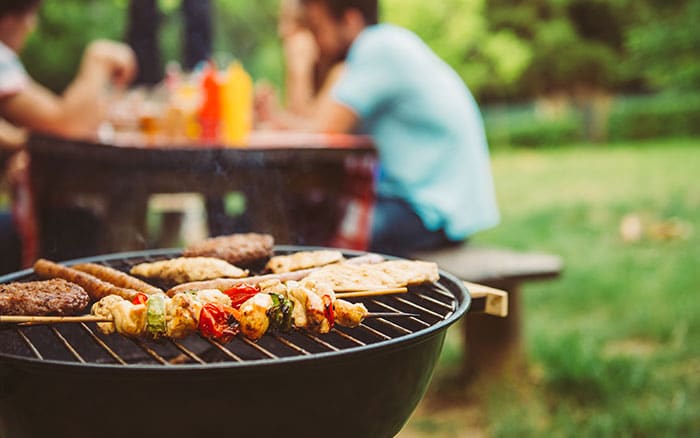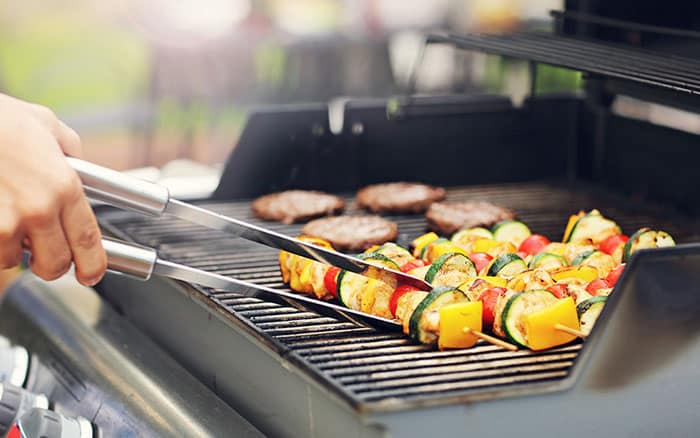 Whether you're having homemade patties, or shop-bought delights, add some extra flavour by making a tasty marinade for your meat or fish. Make sure you save some.
I recommened that you can brush your food with the marinade every ten minutes as it's on the grill. This method will keep the smoky flavour and add some moisture.
Veggies
Remember the veggies. Chargrilled veg looks great and is delicious, especially if you get the technique right. If you grow your own peppers, tomatoes or corn, you're halfway there.
To get a balanced plate, remember your side dishes. Grow your own potatoes and make a classic potato salad or some stuffed potato skins.
Generally, we don't tend to utilise our barbecues all year round. So to make the most of them we need to ensure they're taken care of and cleaned thoroughly. Following these few tips is sure to have your barbecue sparkling and ready for the season ahead.
Smaller BBQ's
For smaller barbecues, the hot plates might fit in the dishwasher. Place them in there whilst they're still warm and set the washer to a pot wash. And they'll come out gleaming.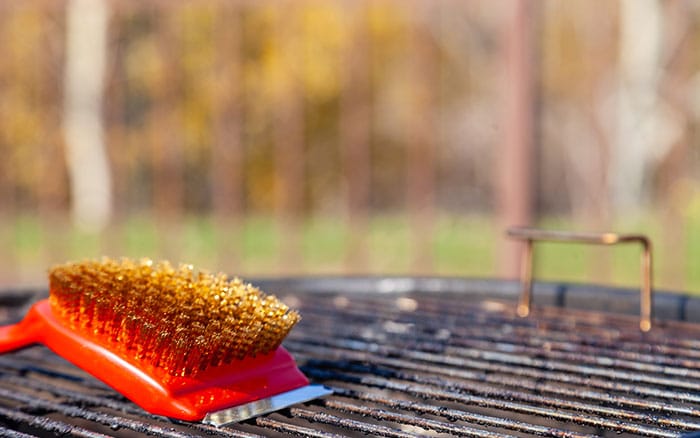 Natural cleaners
Make vinegar spray by mixing 500ml of vinegar with 500ml of water in a spray bottle and spray the solution onto the grill. After 10 minutes, empty the bottle and refill it with vinegar, spray it onto the grill and then scrub it clean.
If there are any utensils that have any hard-to-remove food stuck on them, try soaking them in coffee. This works by allowing the acid to loosen up the dirt.
After eating, if there are still remains on the grill, try scrubbing them with hot soapy water with a BBQ grill brush. Alternatively, if you don't have a grill brush, use scrunched up tin foil instead.
Ensure you also clean the base of your BBQ. Tip the old ash and coals into a bucket and use a damp kitchen towel to pick up any remains. Once all the remains are gone, wash the base with warm, soapy water.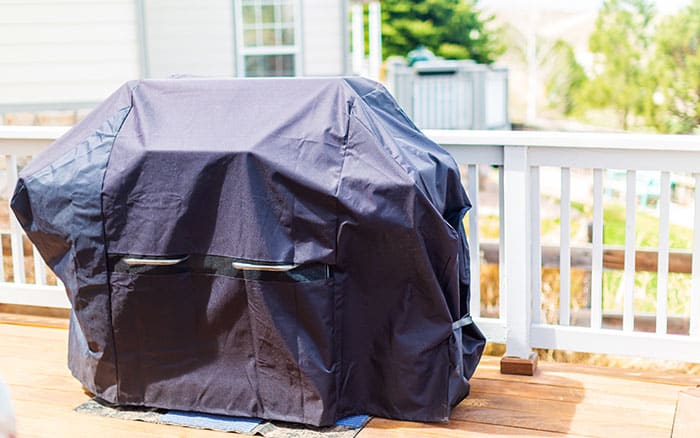 Reheat
Once the grill has been cleaned, heat up the BBQ for 15 minutes or more to get rid of any residual cleaning products that are left on it. This will ensure they're burned away and won't impact the taste of your food next time round.
When BBQ season is over, cover your grill with a weather-resistant cover to protect it and keep it clean.
Handy tips
Before placing your parasol in the middle of your table, position it through your kitchen roll, so you've got a handy roll at the middle of the table for any mucky hands. Also cook more food than you think you'll need – fill the family, and there may be enough for leftovers.
Refreshing beverages
It's not just about the food, think about what drinks will accompany your delicious dishes. A tall sprig of lavender, is a lovely purple perfumed addition to a fruity drink.
You'll want somewhere to eat your food and relax.  So why not clean off your garden furniture whilst you're at it and put on a spread. Alternatively, make the most of your lawn and set down a picnic blanket ready for the feast.
Remember in the sunny weather to dress well and wear sunscreen to keep you protected.
David Domoney is a Chartered Horticulturalist, Broadcaster, and Author. David has worked with a number of the UK's leading garden retailers as a plant buyer and strategic consultant. With more than 30 years experience, in horticulture, David is as passionate about plants now as he was when he bought his first plant at a village fete.