There are so many rose varieties to choose from, it can seem overwhelming. So, here's my top ten list of roses for Valentine's Day and beyond.
Plant them in winter or early spring and remember to feed with a high-potash fertiliser to encourage more blooms.
A great yellow rose for those looking for something a bit different. It's a floribunda with fragrant blooms and a strong, upright shape.
They also may great shrubs as hedging, with the semi-evergreen leathery foliage.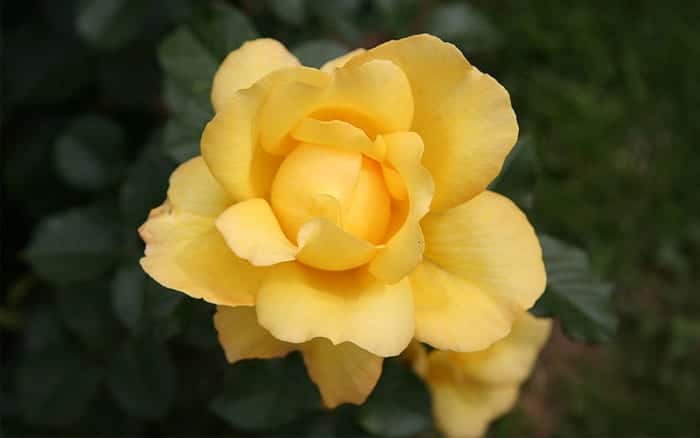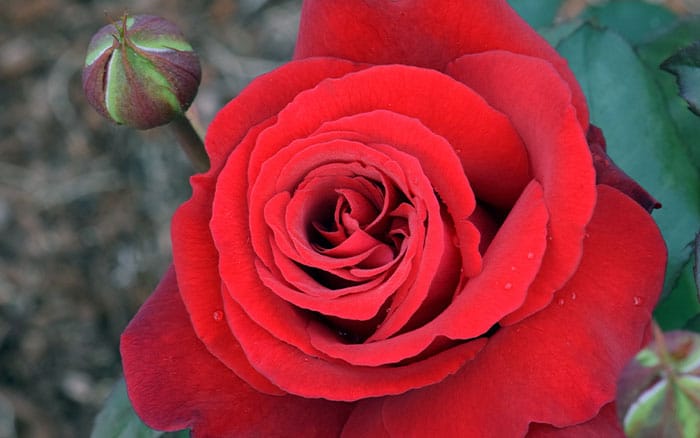 Next is a classic red rose. A striking rose bush with deep crimson flowers and a heady scent. This hardy hybrid tea always flowers repeatedly.
Best grown in full sun, they are tolerant of any soil type and can grow up to 1.3m tall and 1m wide.
A frilly, bright-pink rose variety with flowers that look like rosettes. It has an old-fashioned rose smell and rich foliage.
Planted in a mixed border, these are sure to brighten it up. Alternatively, they can be grown in a container.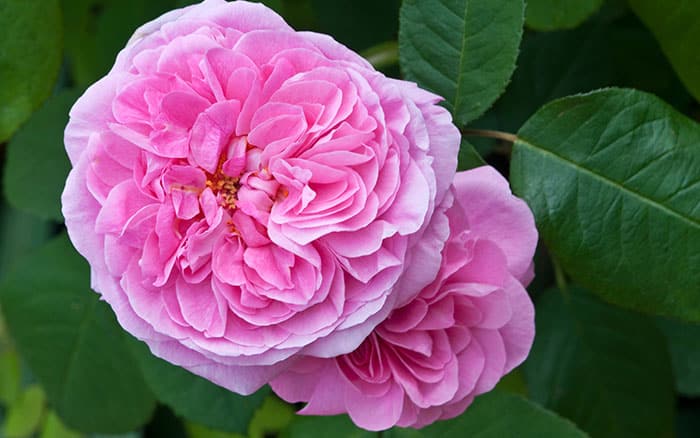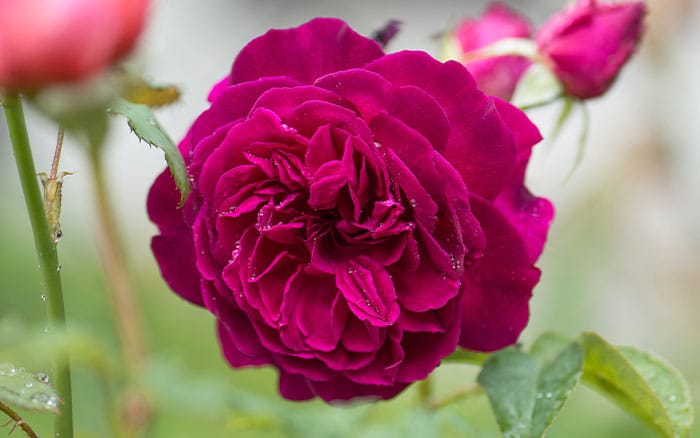 For dark and dramatic colour, look no further than this deep burgundy coloured rose. The flower heads are large and bear many petals, with a strong, fruity fragrance.
These have a spreading growth, and can form broad shrubs that reach 1.1m wide and 1.1m tall.
On the other end of the spectrum is an all-white, delicate rose like 'Iceberg'. It is available as a bush or a climbing variety, with flowers that bloom for months with a light, sweet scent.
Not only can you enjoy their beauty in your garden, but they are attractive to bees too.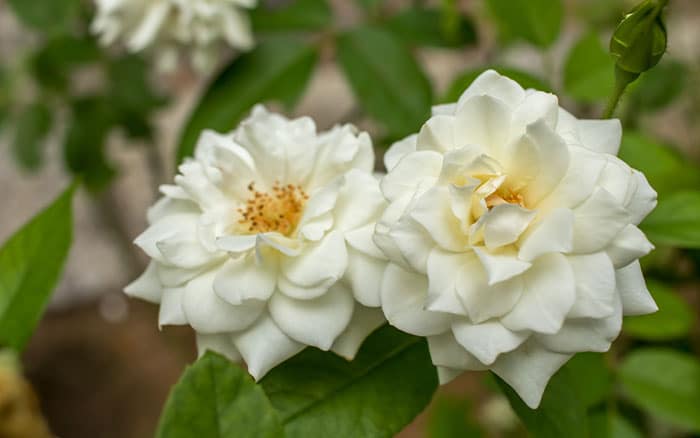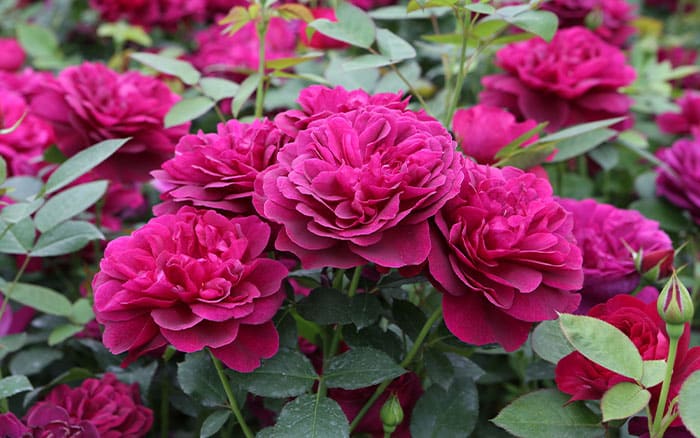 Next is another English shrub rose that has lovely pink-red flowers. This rose is named after the highly acclaimed ballet dancer, Darcey Bussell.
The light fruity scent will undoubtedly bring another dimension to your seating area in the garden,
This is a striking pink rose whose petals fade as they mature. It's a hybrid tea variety that has shiny foliage and is disease resistant.
Perfect for a shaded area in your garden, where they will grow to 1.3m tall and wide. The large, fragrant clusters are sure to put on a show.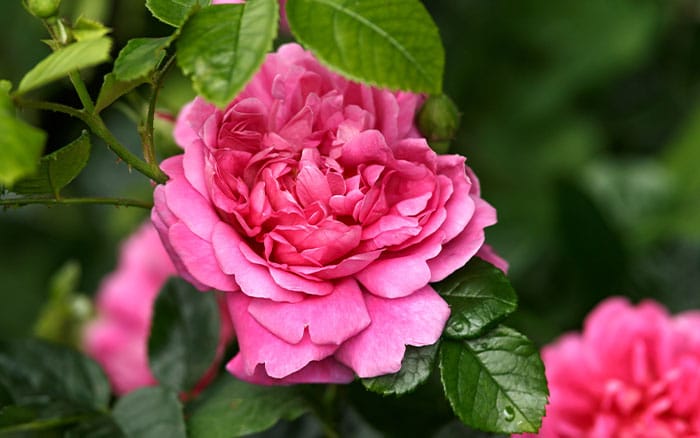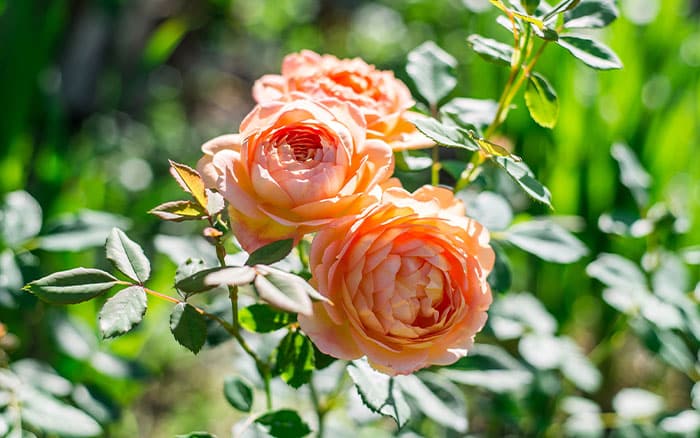 Brilliant for beginners, the unusual orange-salmon coloured flowers never fail to bloom. The warm, sweet fragrance adds double the cheer of this English shrub rose.
Another pick for attracting bees, plant them in a mixed border that will appeal to pollinators for great results.
This is a strong climbing rose, with pale pink outer petals that curl back on themselves for a country cottage style. With a light fragrance, the blooms complement the foliage beautifully.
Madame Caroline Testout is a great embellishment to the front of a house to emphasise that cottage feeling.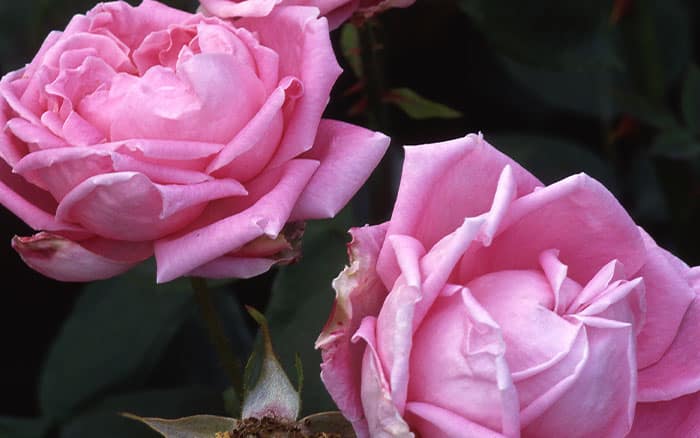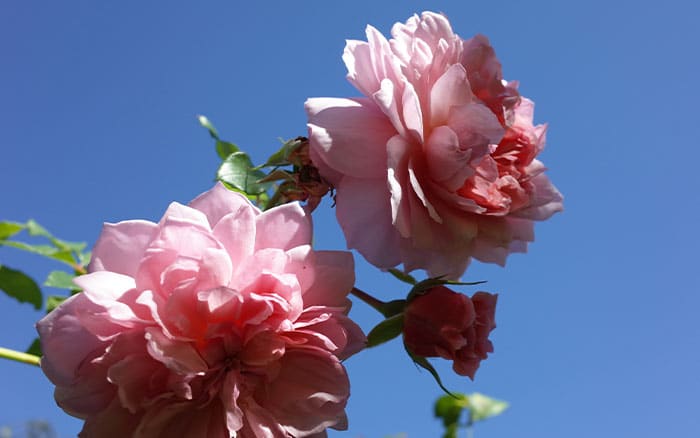 Lastly is a variety that repeat flowers and bears frilly, pink blooms. It makes a strong rose bush for the border and thrives in large pots on the patio too.
They grow best in full sun or partial shade in any soil type, with low, spreading growth.
So, if you don't just want cut roses for Valentine's Day, get a rose bush for your garden and have the beauty with you all season.

David Domoney is a Chartered Horticulturalist, Broadcaster, and Author. David has worked with a number of the UK's leading garden retailers as a plant buyer and strategic consultant. With more than 30 years experience, in horticulture, David is as passionate about plants now as he was when he bought his first plant at a village fete.