This Valentine's day, though red roses might reign supreme, here are twelve alternative flower varieties to gift something a little different and really show your affection…
1. Orchids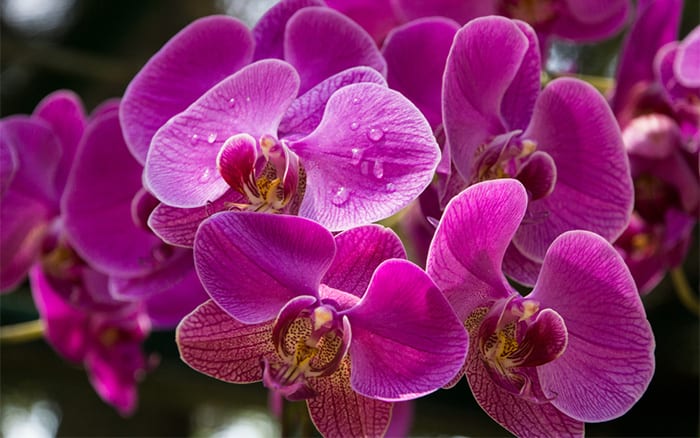 2. Tulips
Hardy flowers such as these are a beautiful cup-shape, with the velvetlike centre representing a lover's
heart.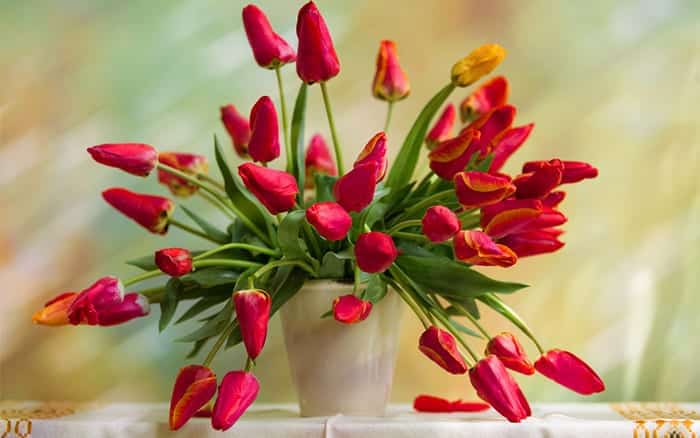 3. Sunflowers
These vibrant flowers are a symbol of admiration and loyalty. Changing the water regularly will keep them bright and beautiful.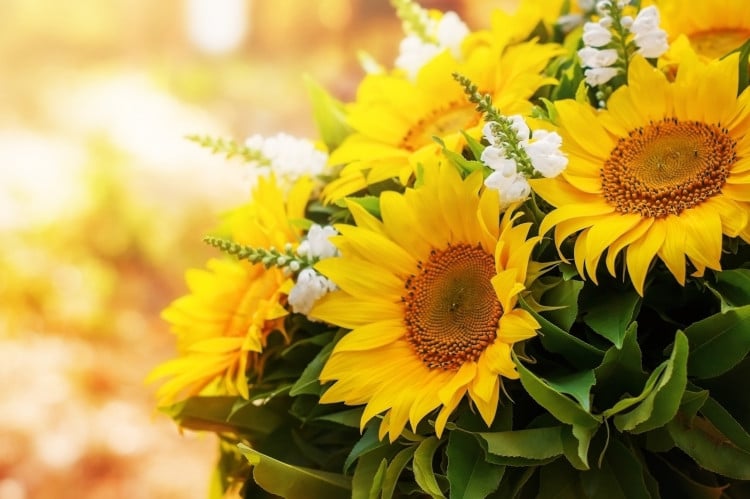 4. Daisies
A simple but sophisticated alternative, daisies symbolise true love as they are composed of two flowers that blend together so well.

5. Peruvian lilies
Rich, well-drained soil is needed to grow these exotic flowers. With multiple blooms per stem, a vase of Peruvian lilies has the perfect effect.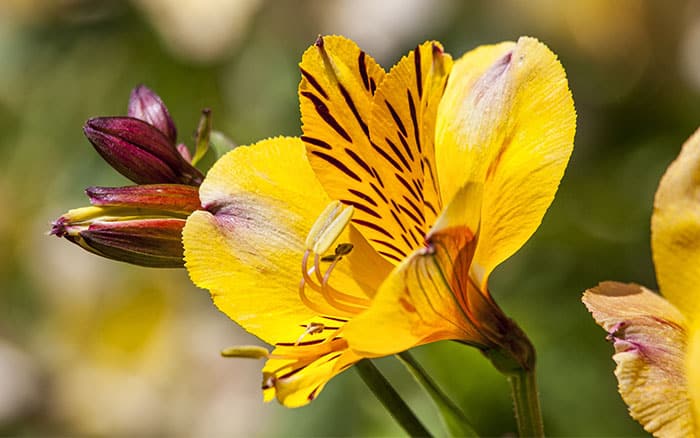 6. Carnations
The blooms of carnations that grow on strong, straight stems are long-lasting and cheery. They need full-sun daily and to be kept moist to thrive.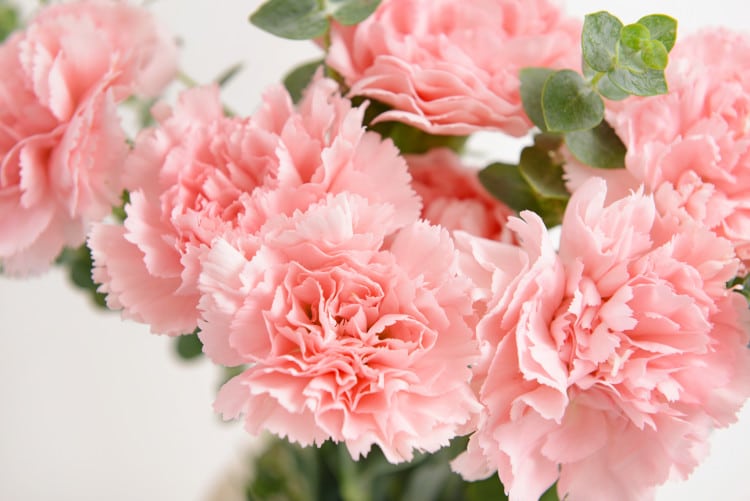 7. Sweet peas
Pop the intense fragrance and colour of Lathyrus odoratus (sweet pea) in a vase this spring, or enjoy these delicate flowers in containers during summer.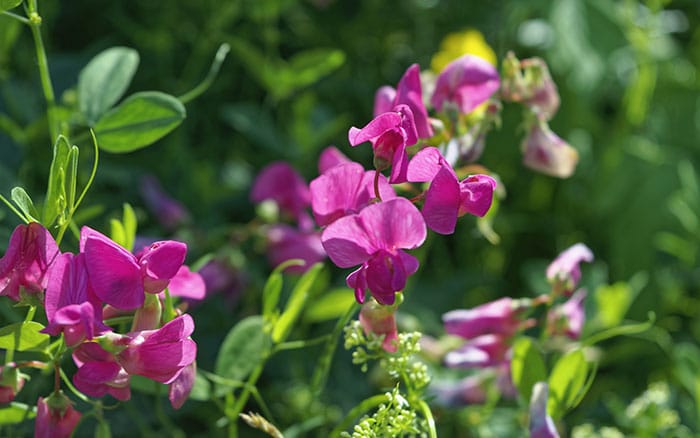 8. Forget-me-not
A pretty spring flower like Myosotis sylvatica 'Wallufer Schnitt' will look stunning in a window box where they will thrive in the shady environment.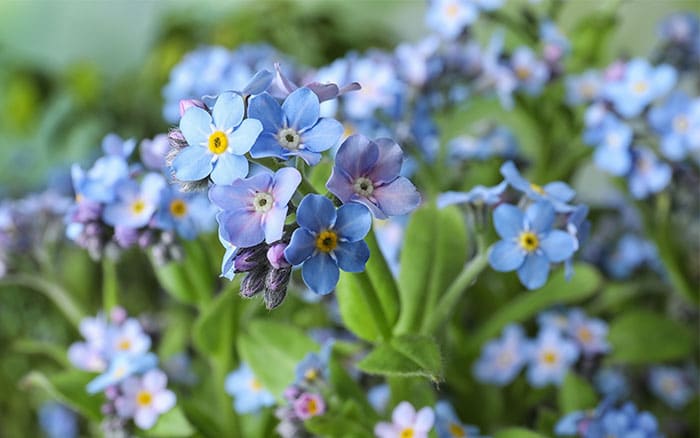 9. Dahlias
These large flowers can be found in a rainbow of colours which look stunning in a vase. The more they are cut, the more they will bloom.

10. Peonies
Said to symbolise happy life and marriage, peonies will bloom best in a sunny spot, with plenty of space to flower well.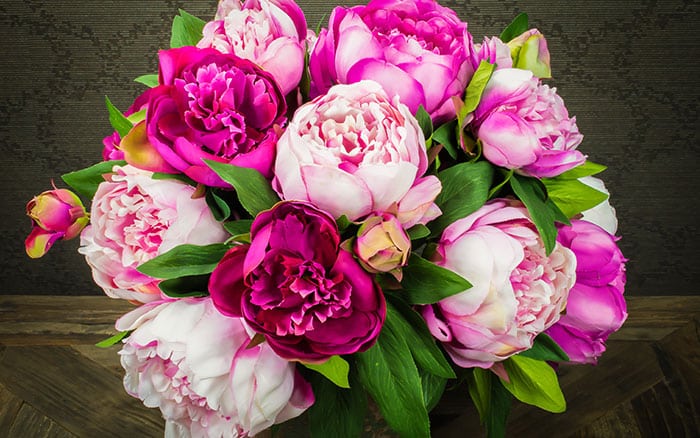 11. Daffodils
A sign of the spring to come, daffodils are typically yellow or white. They grow perennially from bulbs – a good symbol for everlasting love.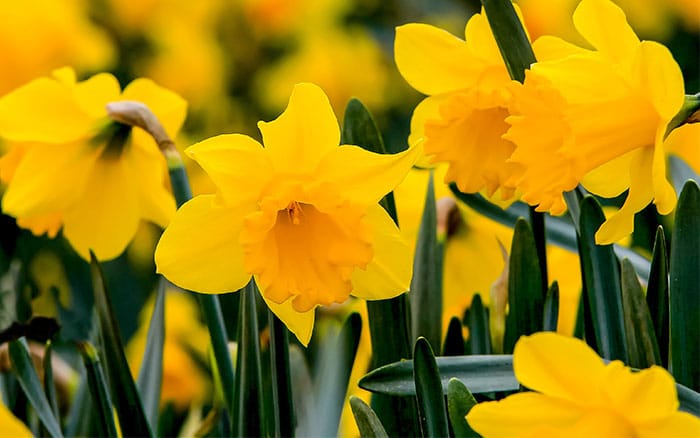 12. Irises
Irises are gentle looking flowers which are commonly found in purple, yellow and white. When outdoors, they attract butterflies and hummingbirds.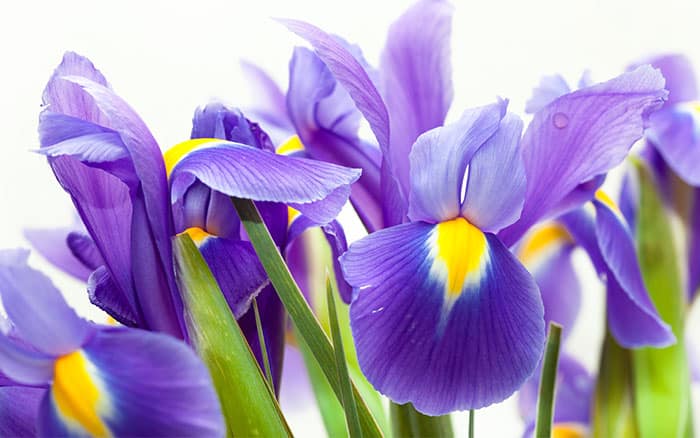 With the bold and brilliant gesture of these out-of-the-box blooms, your Valentine's Day is set to be one you'll remember!

David Domoney is a Chartered Horticulturalist, Broadcaster, and Author. David has worked with a number of the UK's leading garden retailers as a plant buyer and strategic consultant. With more than 30 years experience, in horticulture, David is as passionate about plants now as he was when he bought his first plant at a village fete.