I love pottering around the garden for hours on end without a care in the world.
Sadly, not everyone has the luxury of time – or the energy or ability to keep a large space under control. But with some tactical planting it is relatively easy to create a garden that is not going to be time intensive.
Evergreens are ideal for functional foliage. They look tidy, won't need masses of pruning and provide privacy and block sound. A row of conifers along a border will remove the need for almost anything else.
Planting
For something smaller, ornamental conifers and lesser trees – dwarf cherries, in particular – are also nice-looking and easy-care. It is actually less labour intensive to plant up borders. Bare earth attracts weeds and within a season you will have a jungle.
Try rhododendrons, hydrangeas and flowering hypericum. They won't need masses of pruning or feeding and will keep the ground beneath them relatively weed-free. Put down weed-blocking material after planting your beds or borders. Once covered in chipped bark, it will stop anything getting through. For colour, plants that come up every year – iris, lupins, gladioli, tulips, daffs – will brighten your garden without costing a fortune.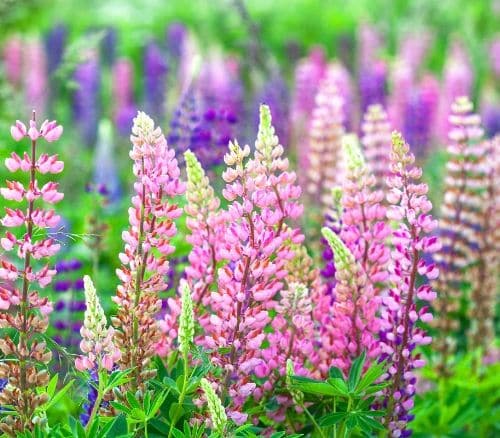 Cutting
A lawn will need cutting, whatever you do to it. But low-maintenance and drought tolerant lawn seed mixes are available that won't need to be cut or watered as often. For beds backing on to the house, thorny varieties of shrub such as pyracantha or berberis are hardy, slow-growing and won't need pruning more than once a year, if that.
Replace gravel with paving – it is easier to keep clear. Every garden will need a certain amount of general tidying but you can mitigate. Don't plant deciduous shrubs or trees that will drop their leaves. You can't stop nature but you can make it more manageable.

David Domoney is a Chartered Horticulturalist, Broadcaster, and Author. David has worked with a number of the UK's leading garden retailers as a plant buyer and strategic consultant. With more than 30 years experience, in horticulture, David is as passionate about plants now as he was when he bought his first plant at a village fete.