A greenhouse is a fantastic feature to have in the garden. One downside to a greenhouse structure is that, during the winter, it won't protect plants from hard frosts or, during the summer months, protect plants from overheating. The good news is that there are simple ways to both heat and cool a greenhouse when needed.
Having see-through roof, walls and doors allows loads of light to flood into it as well as attract warm air. This gives the gardener loads more options. It makes it possible to grow plants that wouldn't normally survive in the UK climate and to sow seeds earlier and later in the year.
A greenhouse can be just as useful over winter as it is at other times of the year.
It can be used to protect tender plants as well as growing salad crops for picking over winter and starting off seeds early in the growing year. In most cases it's important to keep the greenhouse frost free.
The obvious way of keeping a greenhouse warm during cold spells is to heat it. There are many different types of specialised greenhouse heaters on the market from electric space heaters to propane gas appliances.
However, these can be expensive to run, as well as causing global concern about carbon emissions. So, here are a few other ways of introducing heat and protecting plants by warming the greenhouse.
One of the cheapest and easier ways to keep your plants snug and warm overwinter is to cover the inside with bubble wrap. This should not only help reduce heat loss, but also block draughts.
Garden centres sell horticultural bubble wrap with large bubbles which give higher rates of insulation. But, to save money, any form of bubble wrap can be used to good effect.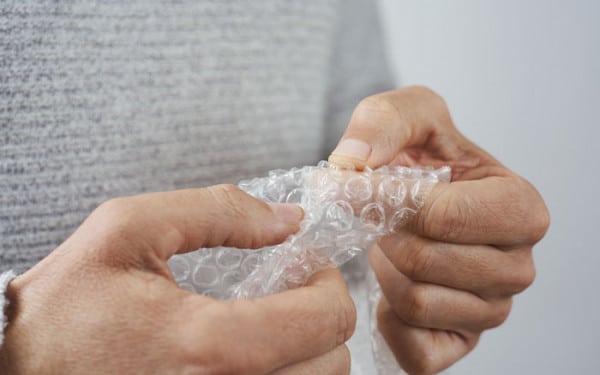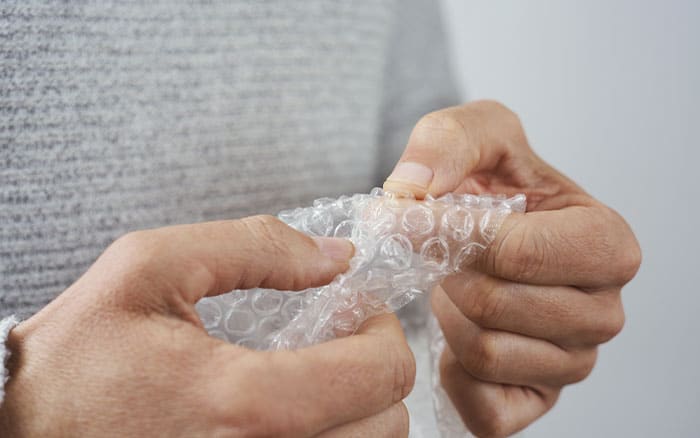 Keep a roll of horticultural fleece in the greenhouse ready to spread over tender plants or seedlings when a very cold spell is forecast.

If you have an outdoor electric point in or near the greenhouse, soil warming cables can be one of the cheapest ways of supplying heat to plants.
Adding them to the soil or raised beds inside the greenhouse will supply heat to the roots, which is where heat is most needed during cold spells.
If you don't have soil beds in the greenhouse, benches on legs with enclosed sides can be bought or quite easily made.
Place a thin layer of sand in the bottom of the bench and add the soil cables. Then, cover with another layer of sand and then place your pots and containers on top of it. That's all that's needed to keep your plants nice and snug during cold snaps, especially if you place the layer of horticultural fleece over the plants at night.
Brick walls absorb heat during the day and release it at night, rather like storage heaters. So, building a lean-to greenhouse against a brick wall would help keep it warmer during cold spells.
Placing containers, such as empty plastic bottles, 75% filled with water amongst plants throughout the greenhouse can help attract and retain heat. Especially if the outside is painted black.
Starting off a new compost pile in a composter or small pallet structure can also supply temporary heat.
As well as heating a greenhouse, it's just as important to keep it cool and regulate internal temperatures in the summer. This will help keep plants healthy and maximise growth, flowering and fruiting. There are several easy ways to keep the greenhouse cool:
Opening doors and windows is open of the easiest ways to lower temperature.
It also allows air to circulate freely around the inside of the greenhouse; a very important way of minimising the chances of plants succumbing to diseases.
Relatively inexpensive greenhouse window opener kits are available which automatically open and close when certain temperatures are reached.
Another quick and easy way to rapidly cool down the greenhouse is to simply pour water on to the floor.  The water reacts with the heat to raise humidity in the greenhouse which helps plants deal with the higher temperatures.
It also has the added benefit of helping keep certain pests at bay that thrive in a dry environment, for example the red spider mite.
Another quick and easy way to help cool down the greenhouse is to paint or spray on shade paint. Again, this is freely available at garden centres and online. It's water and wind proof but easily wipes off with a duster at the end of the growing season.
It can be applied to the greenhouse roof or sides and is particularly useful for protecting young seedlings from intense sunlight and heat.

Shade netting, placed over the greenhouse roof, can provide plant protection from the worst of the mid-day summer sun. But it also doubles up as a filter against the drying and damaging effects of harsh winter winds.
It's also possible to buy shade roller blinds. Some come with the added options of being coated with solar reflective backing to increase the amount of shade and a UV light reflecting product to prevent excessive heat build-up.
Having a greenhouse in the garden has many benefits to offer. Not only can it protect plants over the winter, but can also be used through summer too. These ways to heat up and cool the greenhouse will help you to make the most of the feature all year round.

David Domoney is a Chartered Horticulturalist, Broadcaster, and Author. David has worked with a number of the UK's leading garden retailers as a plant buyer and strategic consultant. With more than 30 years experience, in horticulture, David is as passionate about plants now as he was when he bought his first plant at a village fete.