Potager gardens were invented in France as ornamental kitchen gardens. They combine fruit and veg crops with flowers and herbs to enhance the beauty of the space. The idea is to give a functional vegetable plot with the year-round visual appeal of a garden.
The design is carefully thought out, often in the traditional four-bed layout for easy crop rotation. However, modern potager gardens can be more free form.
Magic
A clever design trick is to group plants according to colour, maybe with a 'purple' bed full of purple cabbage and purple-sprouting broccoli alongside lavender and Verbena bonariensis.
General rule
As a general rule, I would advise sowing seeds in drills, regardless of your garden design. This helps you check spacings and maximise cropping. It also makes it easier to spot stray weeds sooner and pick them out before they set seed.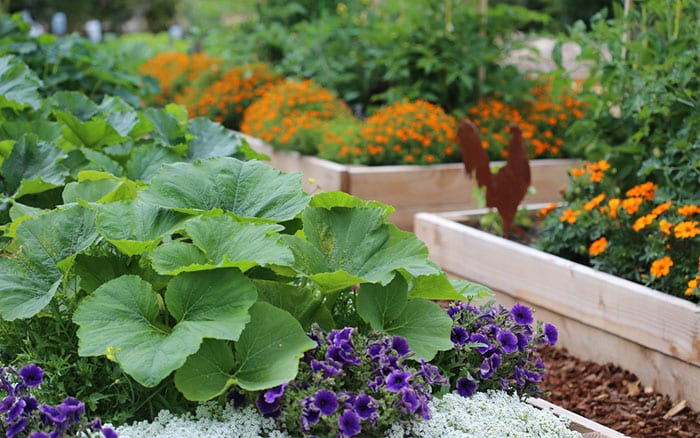 All you need to do now is choose the right plants. Aim for a good variety of form, colour and height to give your potager garden structure.
Raised beds
Many gardeners prefer to grow veg in raised beds. This makes it easier to tend and weed them and allows you to load the bed with high-quality soil. It also gives the plants more depth to develop roots. The downside is that raised beds need more watering.
No veg garden would be complete without traditional crops such as cabbage, broccoli and cauliflower. Choose colourful varieties like purple broccoli and white cabbage, and keep the colour going in winter with red Brussels sprouts. The frilly leaves of curly kale are great for texture too.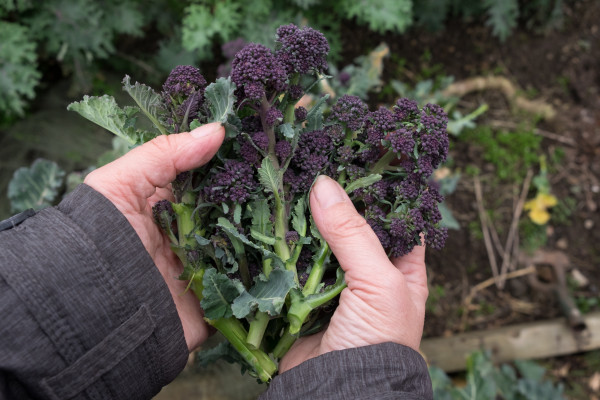 Crops like carrot, beetroot, radish and potatoes are tricky for potager gardens because most of the plant grows underground. But it still worth choosing colourful varieties of carrot and beetroot – they are great fun at harvest time.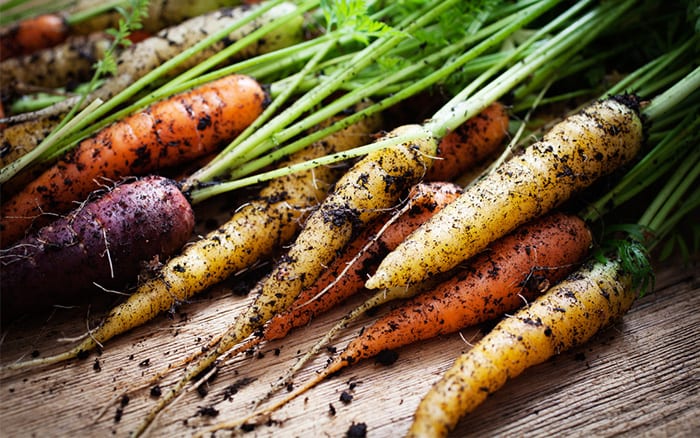 These will add rich colours to your potager garden. Squashes, courgettes, chillies, pumpkins, tomatoes and bell peppers come in a huge array of shapes and colours. Break away from ordinary produce with yellow courgettes, stripy tomatoes and white squashes.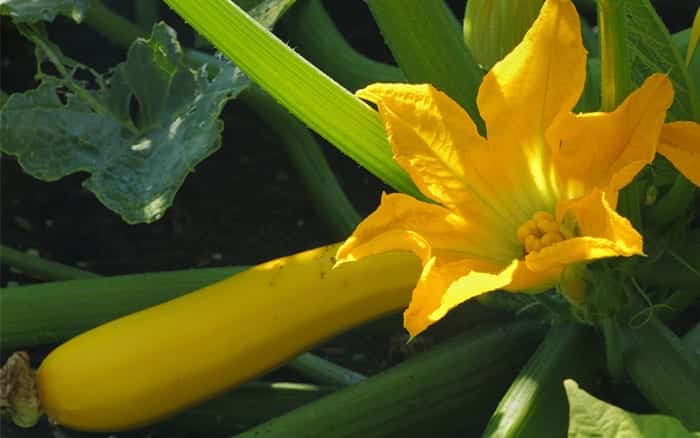 Beans and peas are veg plot staples and so easy to grow. Look for varieties with colourful or decorative pods and grow them up walls, fences and obelisks for added height.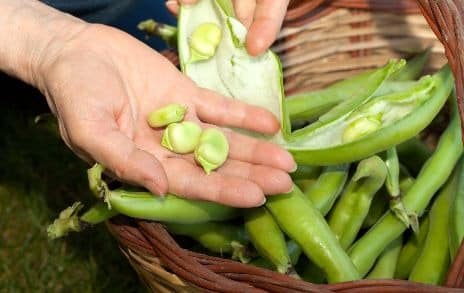 Edible bulbs are a great addition to the potager garden. Plant rows of onion, garlic and leeks among more decorative fennel and chives. You can also mix in flowering bulbs like tulips and alliums.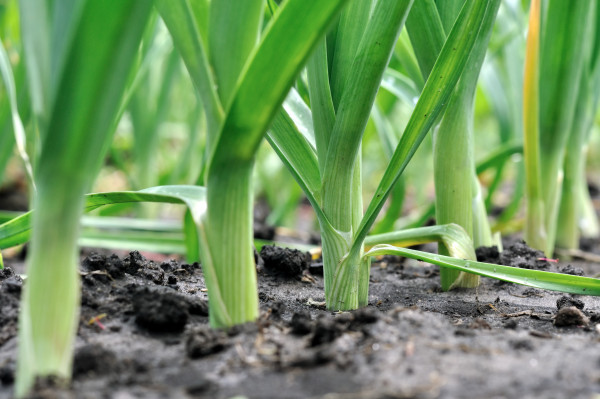 Lettuces, spinach and leaf beet can all be sown in-between established crops or in containers. Look for colourful and decorative varieties, and add rainbow brights with yellow, pink and red Swiss chard.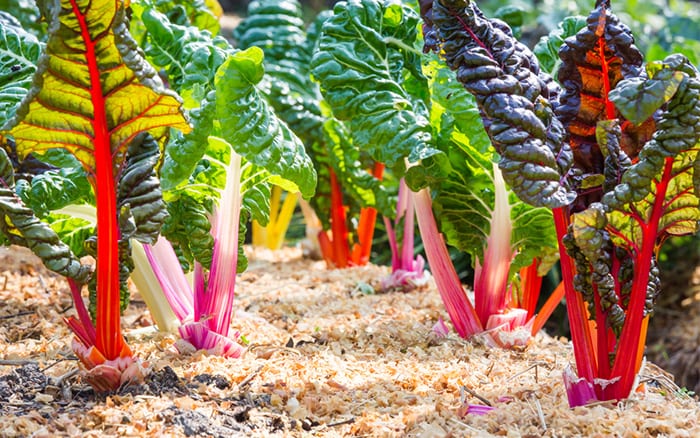 Herbs are attractive plants that also give food a real boost in the kitchen. Popular choices include mint, basil, parsley, coriander, oregano and lemon balm.
Separate
Try creating a separate herb bed as a feature or add plants in at the front of beds and borders. They will release their scents as you walk past. Large, shrubby herbs like lavender and rosemary are great for evergreen colour in seasonal beds too.

Architectural fruit and veg
Form and structure are important in a potager garden. Add height with towering artichokes and bay trees trimmed into a lollipop shape. Sunflowers are another good potager plant – you can even eat the seeds and petals.
Trees
Plant a fruit tree as a feature or save space by covering walls and fences with espaliered apples and pears. Grow soft fruit bushes like strawberries and raspberries in containers and fill in gaps with striking perennial rhubarb.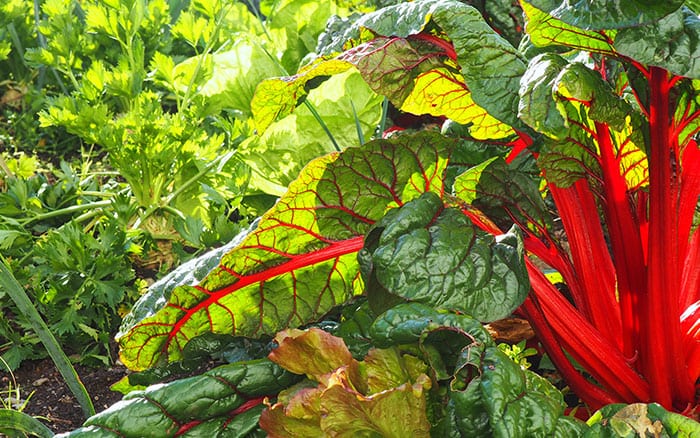 Complete your potager garden with stunning floral displays. Annuals like poppies, cornflowers and sweet peas add a cottage garden charm, plus their roots don't take up much soil space.
Blooming food
You can also grow edible flowers to make the entire veg garden productive. Rose petals taste delicious, and chamomile flowers can be used to make tea. Borage is stunning floated in drinks or frozen in ice cubes, and lavender adds a subtle floral flavour to sugar, champagne and baked treats.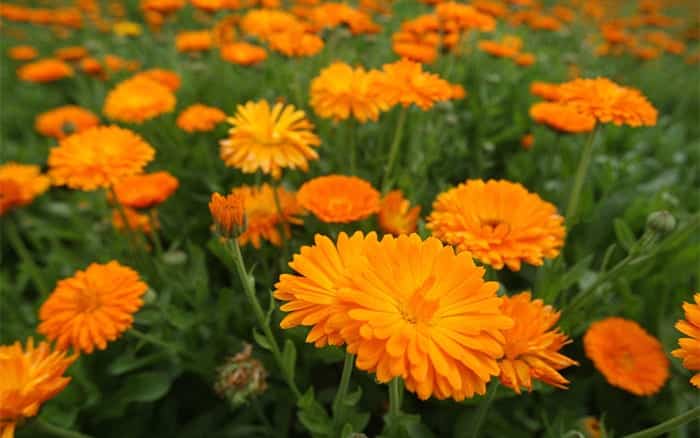 Pretty protection
You can also choose flowers that help you out in the garden. Plant Calendula officinalisas (marigolds) around your tomatoes to deter aphids. The orange petals have a peppery flavour and can be used as a cheap alternative to saffron in the kitchen.
Nasturtiums have edible leaves and petals too, but unlike marigolds they attract aphids, as well as cabbage white butterflies. Plant them near vulnerable veg like kale, beans, cabbage and cauliflower, and the pests will eat the nasturtiums instead of your crops.

David Domoney is a Chartered Horticulturalist, Broadcaster, and Author. David has worked with a number of the UK's leading garden retailers as a plant buyer and strategic consultant. With more than 30 years experience, in horticulture, David is as passionate about plants now as he was when he bought his first plant at a village fete.