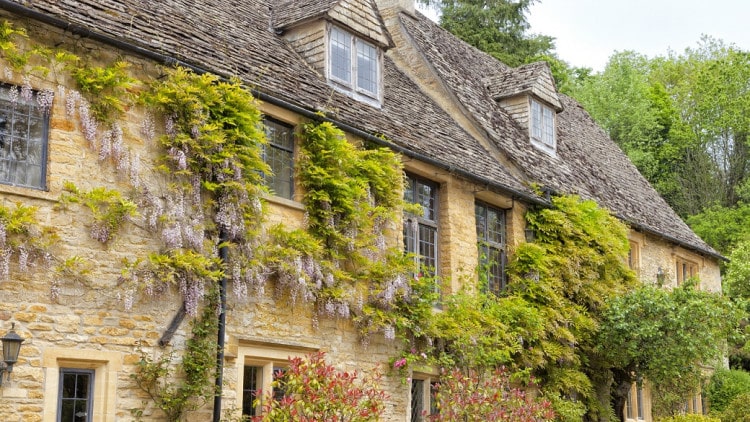 Synonymous with chocolate box country cottage gardens, Wisteria sinensis is a delightful deciduous climber that adds a shower of flower coverage over a wall or tree and you plant them in a container.
Wisteria sinensis (Chinese wisteria)
Wisteria floribunda (Japanese wisteria)
Wisteria brachybotrys (silky wisteria) 'Okayama'
Wisteria frutescens – (American wisteria)
Chinese wisteria
This is a large, long living climber so choosing the right position for it is important.
It prefers to be in full or partial sunlight, appreciating moist but well drained soil conditions. Its hardiness means that it will handle British winters well.
Bees love the scented flowers which will appear in late spring and early summer.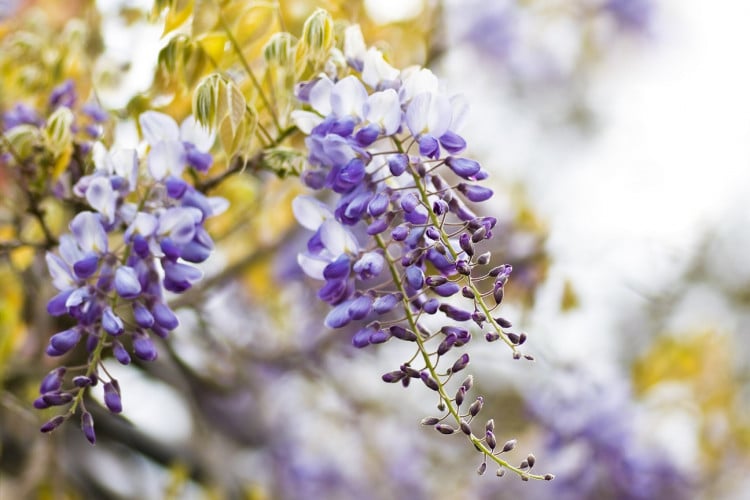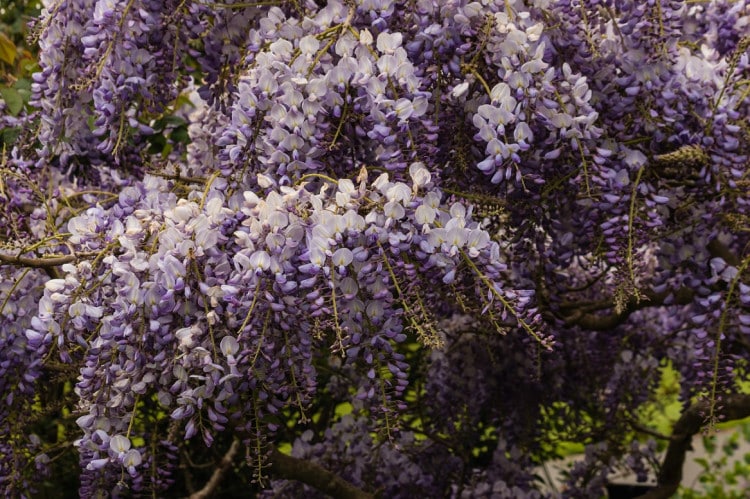 Japanese wisteria
Sharing many of the same characteristics of the Wisteria sinensis, the Wisteria floribunda cultivar will flower longer through summer and it's varieties are known for their long dramatic racemes (clusters of flowers).
Another difference to Wisteria sinensis is that Japanese wisteria requires more of your time in caring for it.
You need to train it and prune to get the best results.
Silky wisteria
Also coming from Japan, this slightly smaller plant is a keen climber.
Like its fellow family members, it loves the sunshine and will display its flowers in summer.
Flower sprays hang at 10cm long and are beautifully scented, displaying in pale lilac and rich violet buds.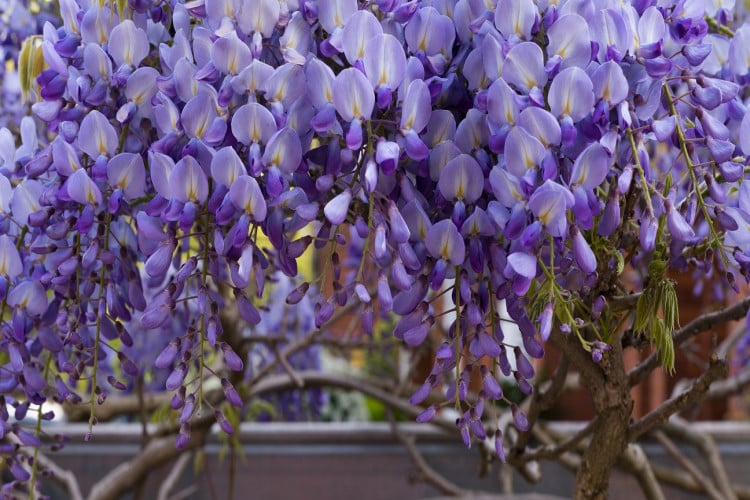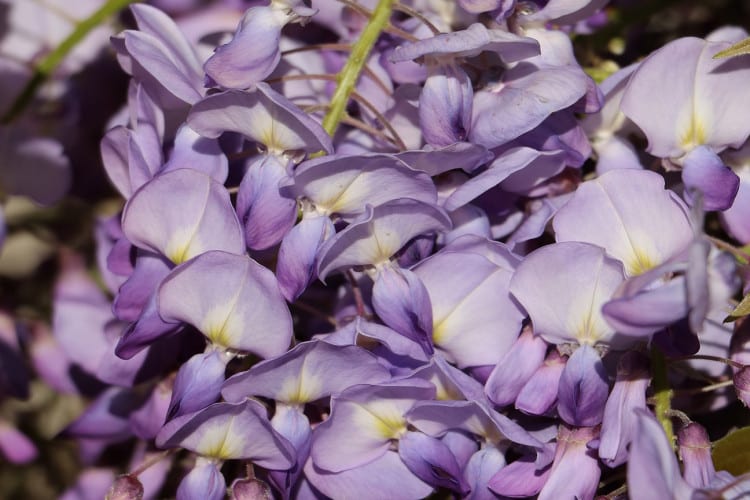 American wisteria
More modest in its displays of colour than its Asian relatives, the delicate flower displays are reminiscent of grapes on a vine.
Though not quite as hardy as other cultivars available, it will happily grow in a container and flowers throughout summer.
The fragrant flowers of variety 'Amethyst Falls' is picture perfect light purple but with a unique spot of yellow.
Wisteria displays in variety of colours that range from lilac to white, so you can plant based on what is best for you garden colour scheme. Wisteria all produce a delightful scent, and these vary by cultivar from musky fragrances through to sweet scents the Asian genus that are noted for their delicious smells.
Clever companions
If you are looking to pair climbers together then Clematis and Wisteria do grow well together.
The way the plants develop together can create some stunning displays of colour, shapes and textures which add variety to your garden.
Try growing them together over an arch or trellis to add impact that draws the eye upwards.
Brightly coloured flowers make fantastic feature plants and wisteria will also awaken the senses with aromatic summer blooms.