Your garden may be full of seasonal colour, but if you really want the wow factor, then adding glorious garden features is a great way to draw the eye and entice people to journey down the garden, creating a truly special space outside your home.
Trickling water in a garden can transform any area into a tranquil haven.
Water features come in a wide range of designs and materials.
For a rustic look in a cottage garden, a babbling drilled mill stone amid coloured rocks could be just the ticket.
Contemporary style in the garden of a minimalist city flat can be created with a sheet of water cascading over shining stainless steel.
There's something for everyone and they'll even provide water sources for wildlife too.
If you've been turned off water features in the past by the difficult installation, you'll be delighted to hear that there are now solar powered water features that can be installed in an instant. Just be sure to place the solar panel in a sunny spot!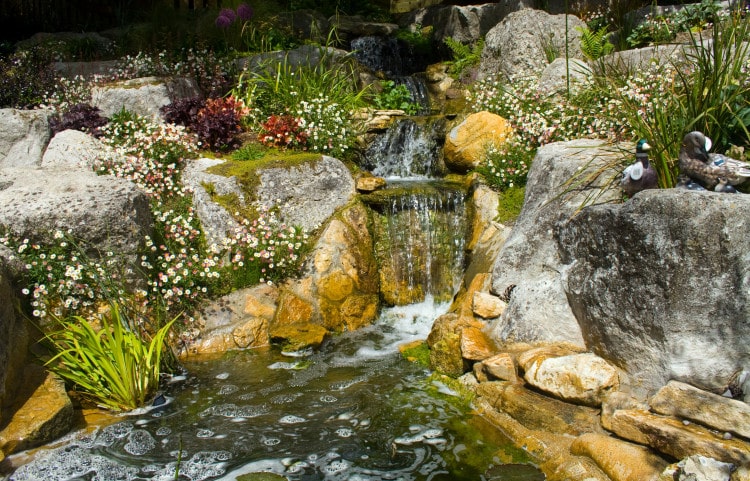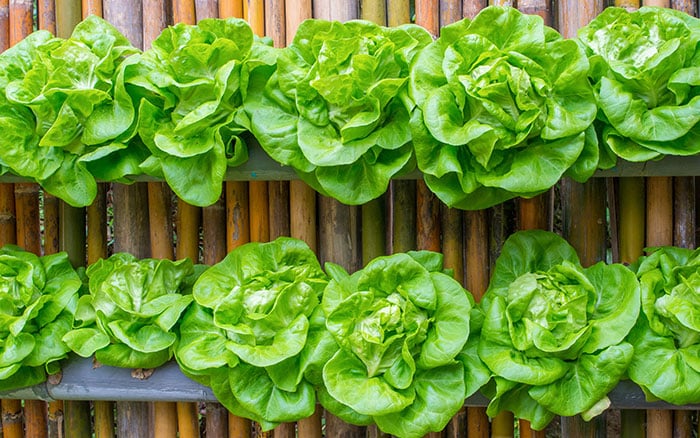 Brighten bare walls and boost your vitamin uptake in one fell swoop by creating an edible living wall.
Grow lettuce, rocket and spinach in vertical planting arrangements to cut down on the use of floor space—they do well in these conditions because they're fast growing and low maintenance.
Some fancy modular walling systems are equipped with their own irrigation pipes or recycled lengths of guttering fastened to garden walls.
Alternatively, choose ornamental plants like Heuchera, Sedum spectabile (ice plant) or Carex (sedge) to create artistic arrangements and break up bare sections with foliage.
Different colours can be arranged in spirals, concentric circles or stripes to create a true canvas of colour that is unique to your garden.
Not only do they look fantastic, living walls also provide insulation that keeps houses cooler in summer and warmer in winter, as well as offering protection from noise and pollution.
Get the most out of summer evenings by installing an on-trend fire pit on your patio.
Available in a range of shapes, sizes and price points, the cheapest fire pits start at around £30 and you can get foldable fire pits to stow in the shed between uses.
There are decorative globes that give off dancing shadows or bowl-shaped ones equipped with cooking grates for rustling up flame grilled steaks while you listen to the crackle of the flames.
Not only is this atmospheric, it's a great way to get warmth and light into your garden at the same time.
Lighting up new or existing features can really set them off and will keep your garden giving well beyond sunset.
Lighting from below with professionally-installed spotlights offers a dramatic focal point while twining solar-powered string lights around ornaments creates interesting patterns of light and shade.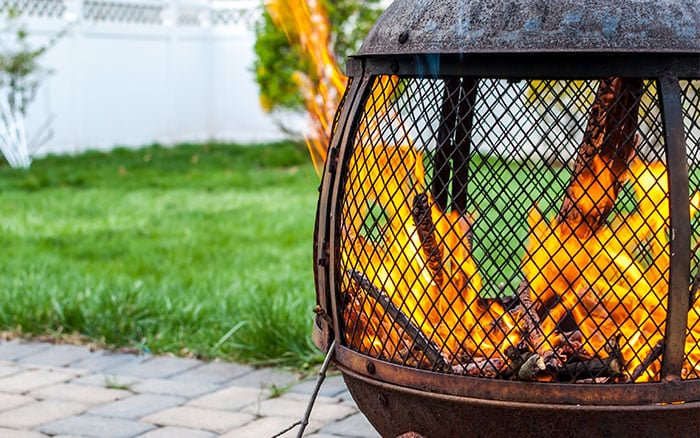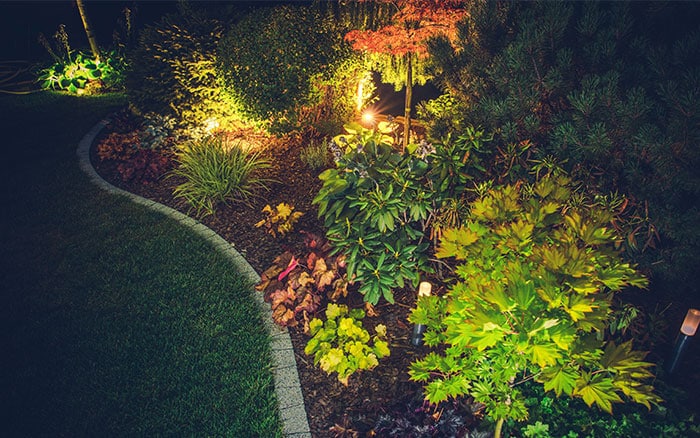 Before committing to outdoor lighting, consider your local wildlife and adapt lighting to avoid disruption.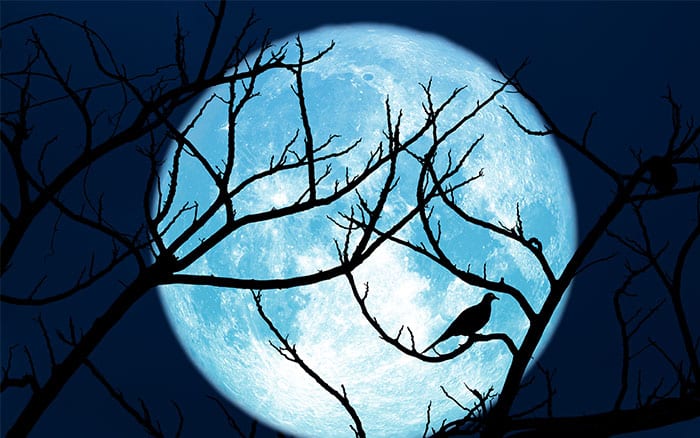 Bats and birds feeding can be affected by security lights and wild birds can begin singing before dawn too.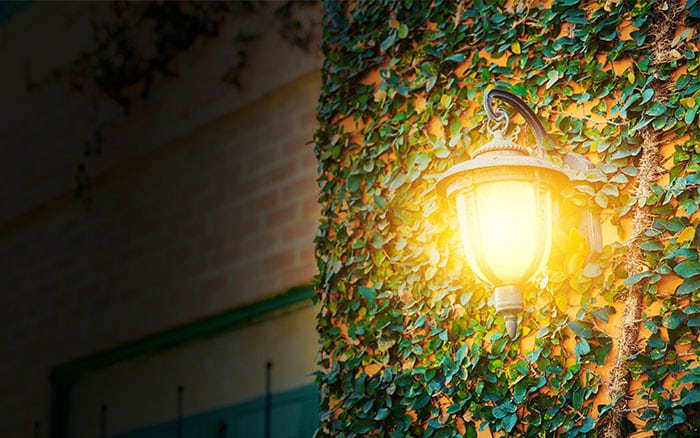 Opt for lighting in a warmer hue or position them lower to the ground to minimise lighting's effect.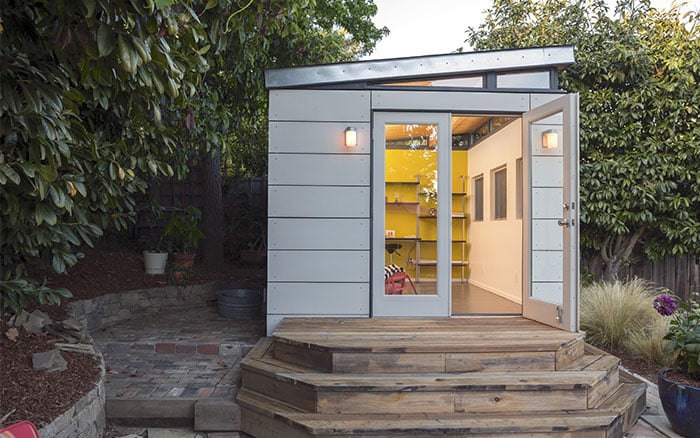 All the rage at the moment, free-standing garden rooms are a fantastic way to create an immersive space for entertaining friends, working from home or relaxing with a book while the kids potter around the garden.
Around £500 will buy you a seven-foot squared wooden summer house with double doors and large windows to let the sunlight in and some come with double glazing, integrated terraces and bi-fold doors or can be plumbed in to make them a real extension of your home.
Like sheds, garden rooms also require a foundation to support them, so be sure to factor this in when buying and check the planning permissions required first.
Another fine idea for sprucing up your garden is to add one or two statement plants in choice places.
The delicate lacy leaves of Acer palmatum (Japanese maple) or the vibrant fruits of a dwarf apple tree centre stage in a large pot on the patio will create real visual impact.
Alternatively, consider adding evergreens like Taxus baccata (yew) and clipping it into striking shapes to add height and texture to your garden.
You can easily give your garden a more intimate, homely feel and make it a great space to unwind by adding features with sentimental value to you.
Pick a stone animal that's special to you, choose a decorative mirror, or etch into a stone tablet to personalise the space to your taste.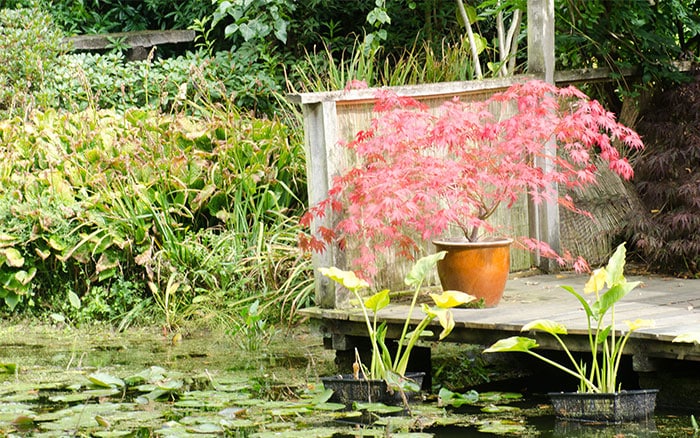 Tip:
Pinch out the growing
tips on Fuschia plants to
encourage bushiness and more
flowers will grow.
Invest in a few of these charming garden features this year and make your garden a truly inspiring place to be.
There's so much to be gained from spending time doing up your garden, it will encourage you to spend more time out there and is a truly rewarding things to do for your household.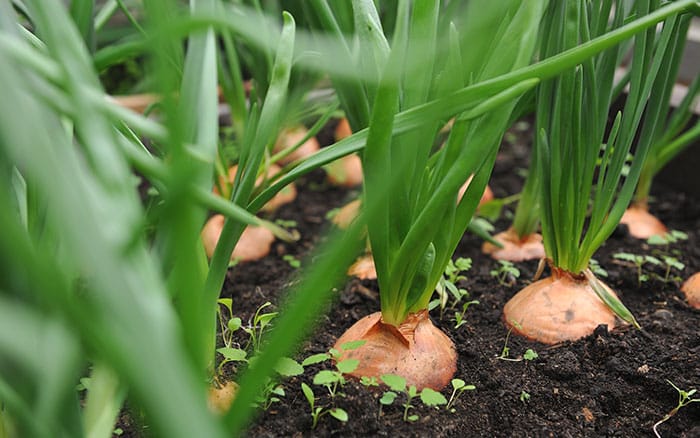 When are my onions ready to harvest?
Onions will be ready to harvest when foliage starts to yellow and die down. To harvest, gently lift the bulbs and place in a well-ventilated spot on a rack in full sun for two weeks to ripen. They can then be stored in a cool, dry place until you're ready to use them in your cooking.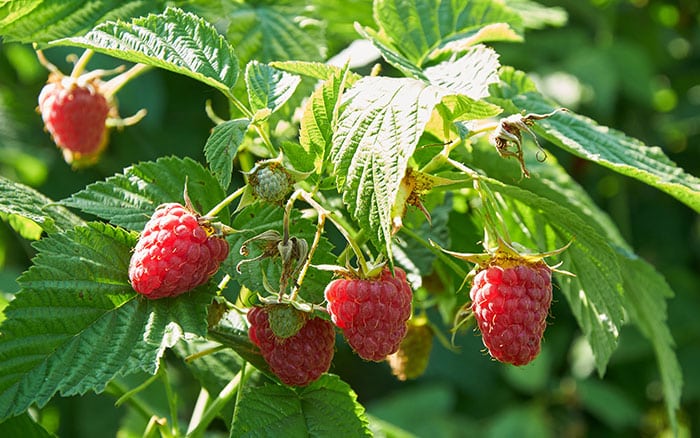 Can I water raspberries with tap water?
Raspberries grow best in slightly acidic soils. Since tap water is often alkaline, raspberries do better when watered with rain water collected in a water butt. If this is not an option, buy sequestered iron from the garden centre and mix it with tap water in your watering can before use.
David Domoney is a Chartered Horticulturalist, Broadcaster, and Author. David has worked with a number of the UK's leading garden retailers as a plant buyer and strategic consultant. With more than 30 years experience, in horticulture, David is as passionate about plants now as he was when he bought his first plant at a village fete.