Fill your garden with plants on a budget! These fast-growing shrubs will put on plenty of vigorous growth and fill bare corners with their lush leaves and beautiful flowers.
Quick-growing shrubs provide a hit of 'instant' impact in the garden, perfect for filling space while slower-growing varieties get established.
Many of these shrubs are also very easy to get started and suitable for most soils and positions.
Spirea japonica
This is a deciduous shrub with twiggy branches that will grow in any soil. The stems produce flat heads of tiny pink flowers in summer. Look for 'Firelight' which has red and bronze-tinged leaves in spring that go green in summer and red-purple in autumn.
Hydrangea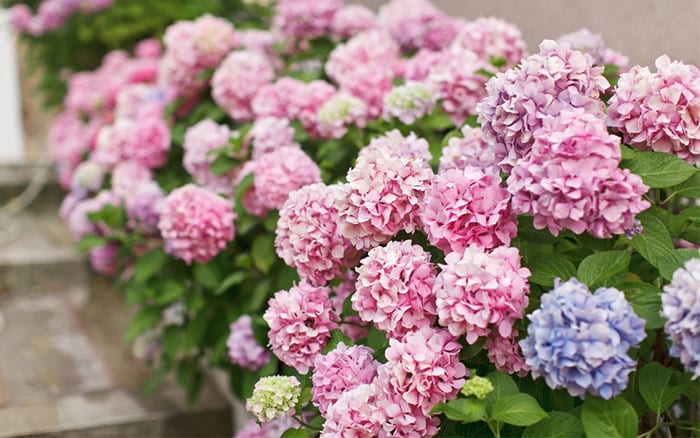 Hydrangeas can be large flowering shrubs with flat 'lace cap' and round 'mop head' flowers. They prefer a sheltered spot with moist soil and cope well with dappled shade. For a really easy-to-grow hydrangea, look for 'Annabelle', which has masses of white flower heads and stunning seeds in winter.
Common elder
Sambucus nigra is a large, bushy shrub that produces flat sprays of cream-coloured flowers in spring and masses of black berries in autumn. The classic elder produces edible elderflowers and elderberries. Or look out for unusual 'Eva', which has almost-black dissected leaves and pale pink flowers.
Ribes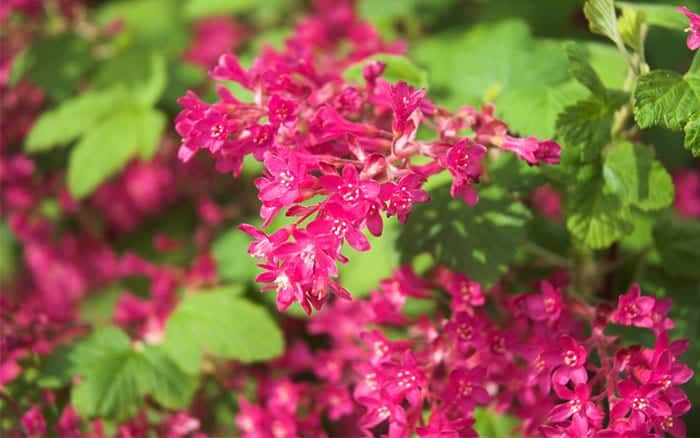 The flowering currant, Ribes sanguineum, is a fantastic fast-growing shrub for instant impact. It's a deciduous plant that's happy in sun or shade and most soil types. It produces pendant flower heads with pink flowers in spring.
Forsythia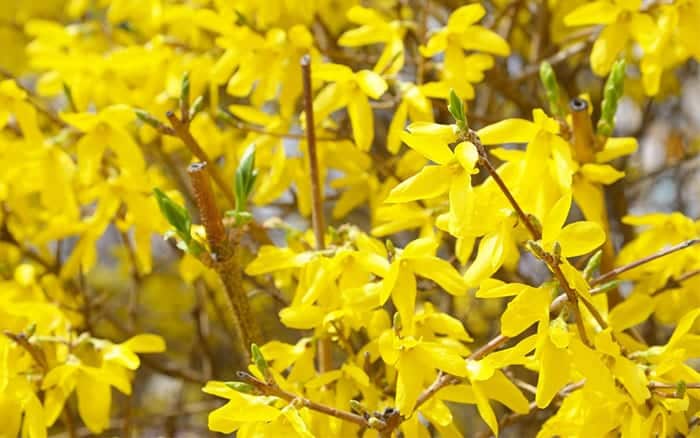 This striking fast-growing shrub has woody branches and vibrant yellow blossom in spring. This display is followed by green leaves in summer. Forsythia makes great hedging or a feature shrub and suits full sun or partial shade in any well-drained soil.
Buddleja
The classic butterfly bush is a very fast-growing shrub and supremely easy to grow. It has vigorous growth and long cones of purple flowers that bees and butterflies love. Other varieties are available with white, gold and dark purple flowers.
Privet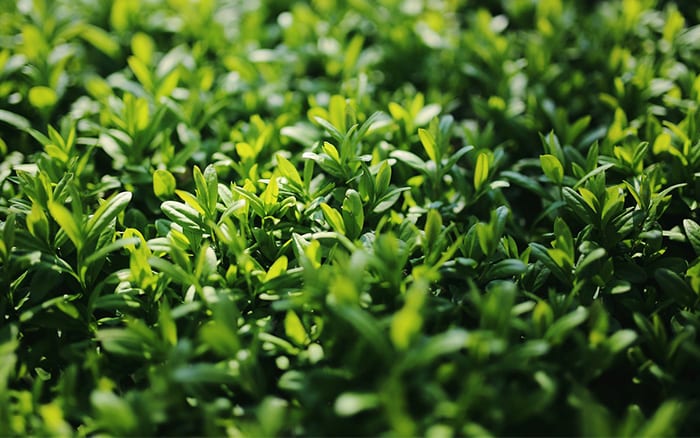 Privet hedge is one the most popular fast-growing shrubs for privacy. It has evergreen leaves and though it may lose some foliage in cold winters, they soon reappear in spring. It produces little white flowers in summer and can be pruned to keep the growth dense.
Photinia
Photinia is a quick-growing evergreen shrub that's great for creating privacy, as well as a standout garden border feature. The young leaves appear a rich red colour in spring, fading to a deep green tone in summer. It prefers a sheltered position but will tolerate almost any soil.
Cherry laurel
Evergreen cherry laurel is very vigorous, adding 60cm of growth per year, making it a great fast-growing shrub for privacy. It has glossy deep green leaves and small white flowers in spring. It also produces cherry-like red fruits in autumn that soon turn black.
Cornus alba
Dogwood is a fantastic fast-growing shrub that is very versatile in the garden. It's happy in any site and grown for its winter display of bare stems in vibrant yellow, orange or red. It also has pale green leaves throughout the summer and flat white flower heads in spring.
More beginner gardening advice
The top 5 easy-to-grow garden plants
How to make a perennial border on a budget