Flowers come in a huge range of colours, but blue blooms are relatively rare. And they really add something different to a border.
This Summer find some common and some more unusual blue flowers for your garden.
Choose from sky blue, royal blue and purple-blue for a cool-toned boost to your garden border.
Hydrangea 'Bodensee'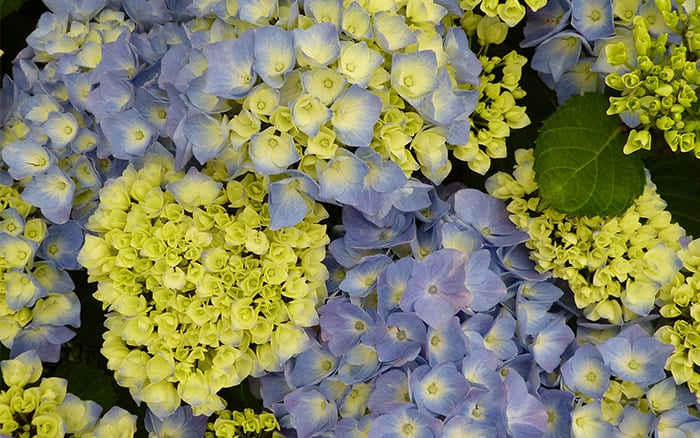 This is a gorgeous hydrangea with pale green leaves that blooms prolifically. It flowers blue on acidic soil and pink on alkaline soil. For the best blue flowers, grow in large pots of ericaceous compost and add aluminium sulphate.
Delphinium grandiflorum 'Delfix Blue'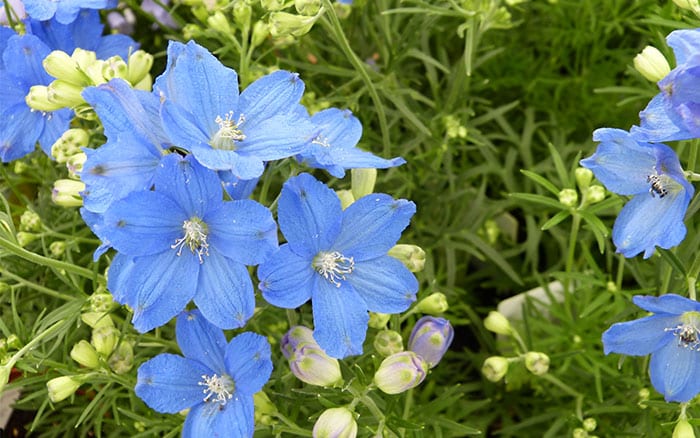 Delphiniums are the iconic blue plants, and this one is stunning. It's a compact variety that grows to 25cm and won't need staking. It's ideal to add a punch of blue colour to borders and even containers.
Campanula cochlearifolia 'Blue Baby'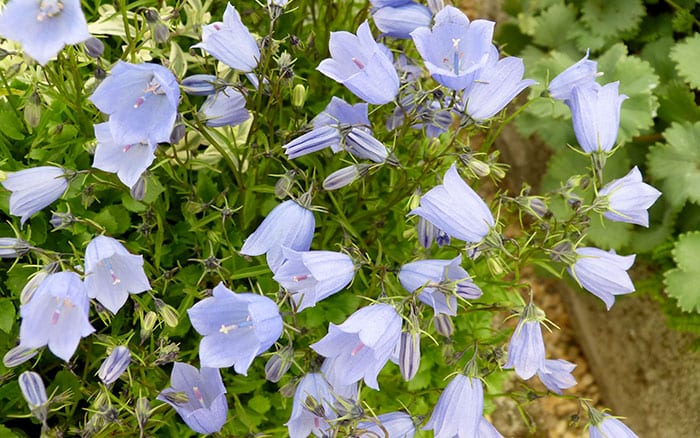 Sometimes known as fairy thimbles, this is a low-maintenance creeping perennial. It's great for ground cover and rockeries. Or plant it in gaps in paving for a colourful patio area.
Salvia patens 'Dark Blue'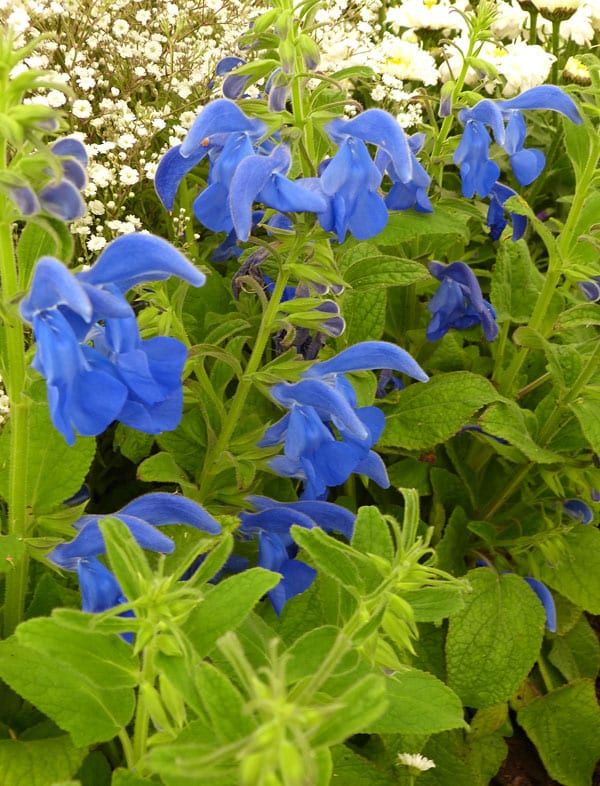 I love these rich blue flowers! They have two 'lips' and bloom along an upright stem, growing up to a metre tall. It flowers through summer and autumn and packs a real punch in the border.
Agapanthus 'Brilliant Blue'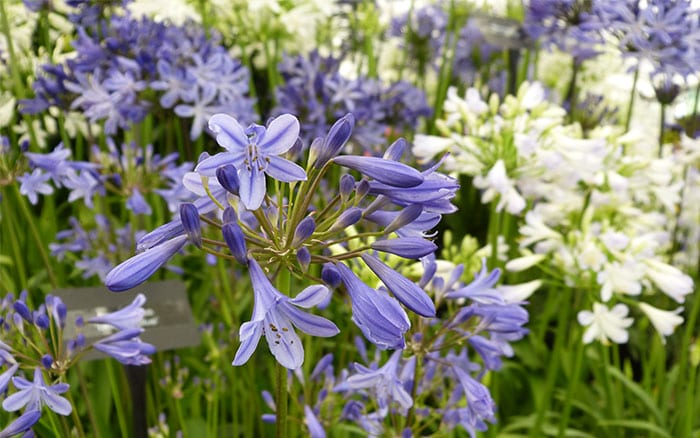 A great purpley-blue agapanthus with veined trumpet-shaped flowers. It blooms in late summer and looks really showy poking up from the border. It has deciduous foliage and is frost hardy.
Viola perennis 'Devon Blue'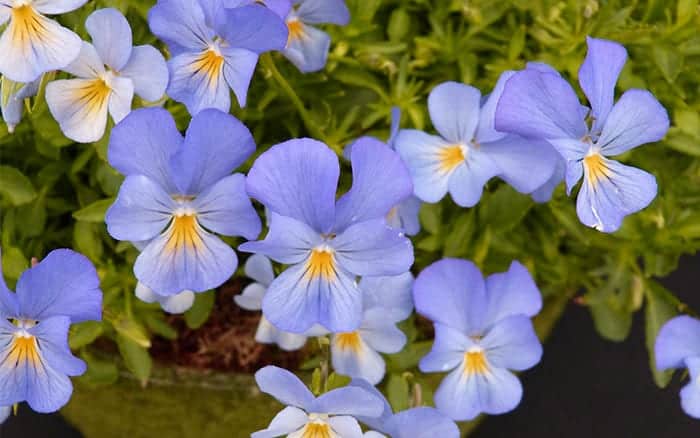 This is a single-flowering perennial viola in a delicate pale blue. It looks great in pots or at the front of the border and will attract bees and butterflies. Deadhead regularly to encourage more flowers.
Triteleia laxa 'Corrina'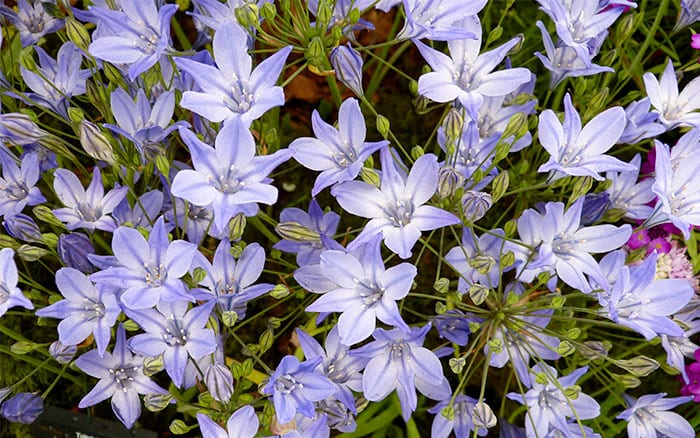 This is a late-flowering bulb that's related to the lily. It produces small star-shaped flowers with striped petals on wiry stems. Triteleia flowers profusely through late spring and early summer.
Felicia amelloides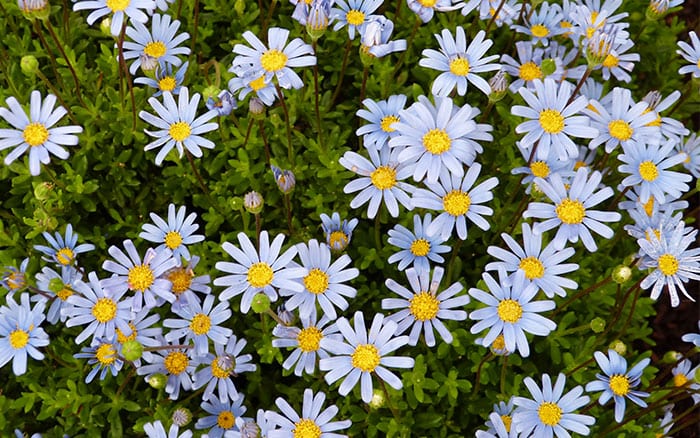 Known as the Kingfisher Daisy, this plant has striking blue daisy flowers with bright yellow centres. It's a low-growing variety that produces masses of flowers and makes great ground cover.
Sollya heterophylla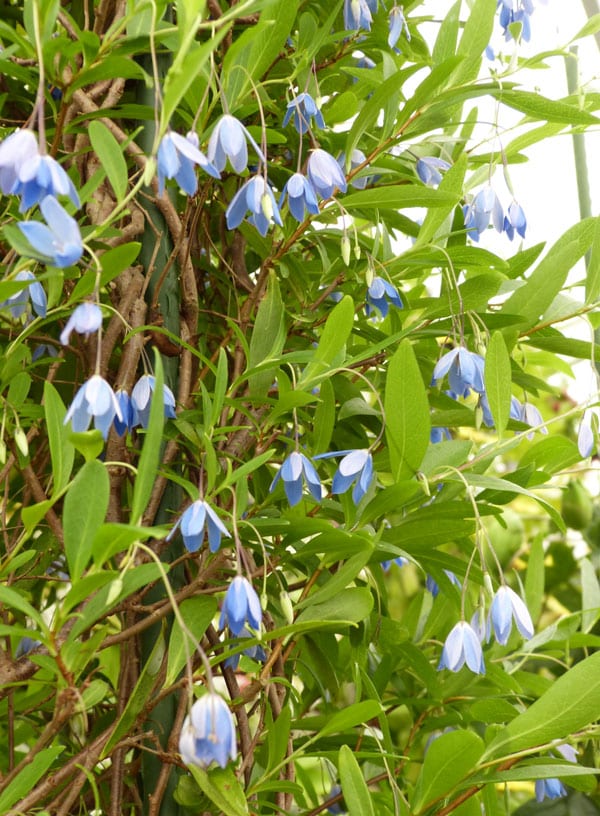 This plant is sometimes called the bluebell creeper. It is an evergreen climber with dainty bell-shaped flowers that hang gently down. It also produces purple berries in autumn. The plant will need support as it climbs.
Tweedia caerulea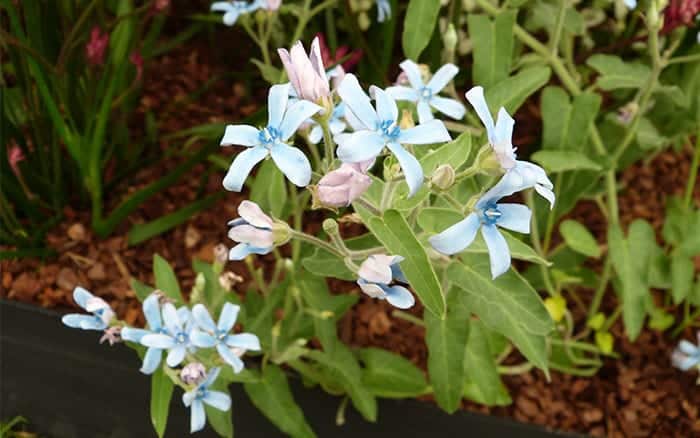 This is an unusual scrambling plant with evergreen foliage. It produces clear blue star-shaped flowers in small clusters. It's not hardy but can be grown in frost-free areas or treated as an annual.
Want more inspiration?