Gifting flowers to a loved one is a long-standing tradition on Valentine's Day and is a wonderful way to show someone how much you care for them.
The beauty of cut flowers has long since been a symbol of love and affection on Valentine's Day but why not try buying flowers to grow in your garden, or potted houseplants this year instead? They'll serve as a more permanent reminder of your affection and could even be the start of a great new hobby for your valentine.
If you or your partner is new to gardening – learning to care for your new plant together is a Valentine's gift that will keep on giving.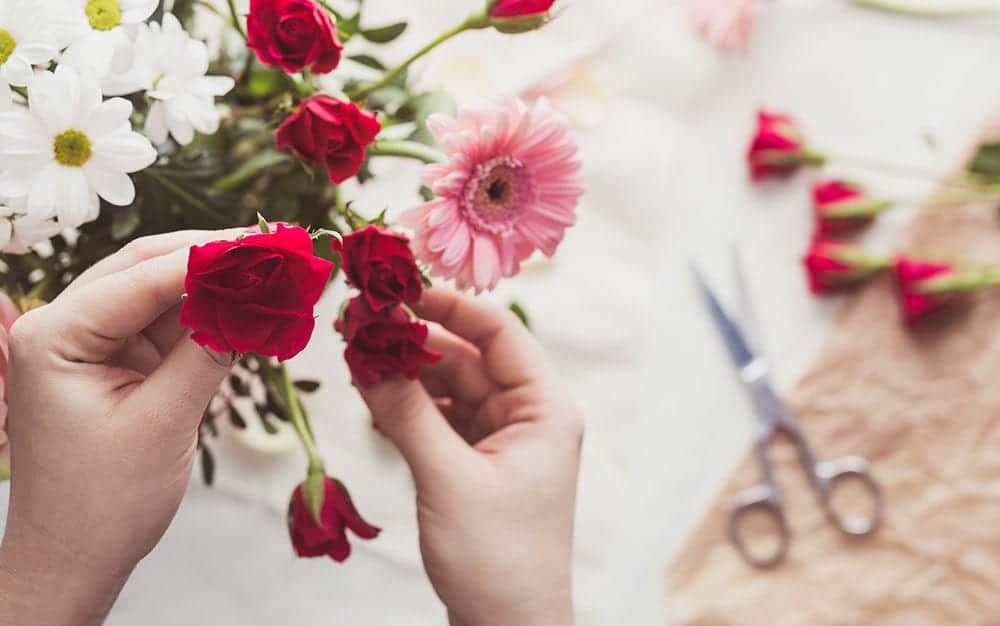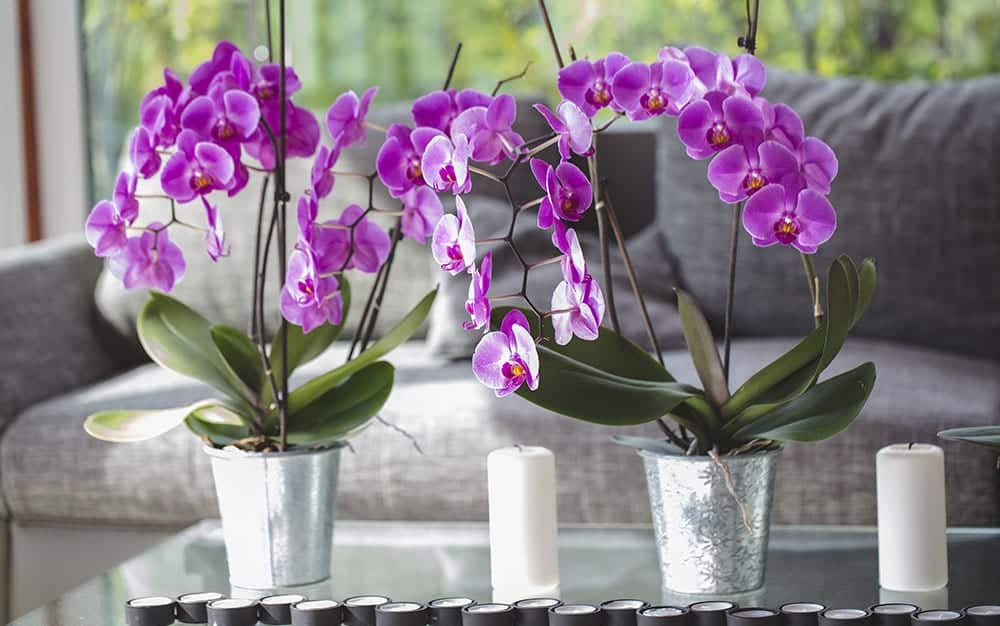 And similarly, if you or your partner are gardening enthusiasts – you'll be able to fill your home and garden with some wonderful blooms that can serve as a reminder of your love throughout the year.
So, leave that bouquet behind, and head down to your local garden centre to pick up one of these favourite five romantic plants for giving and growing this Valentine's Day:
If you're a sucker for tradition, and don't want to stray too far from the classic Valentine's gift, then a rose plant is ideal.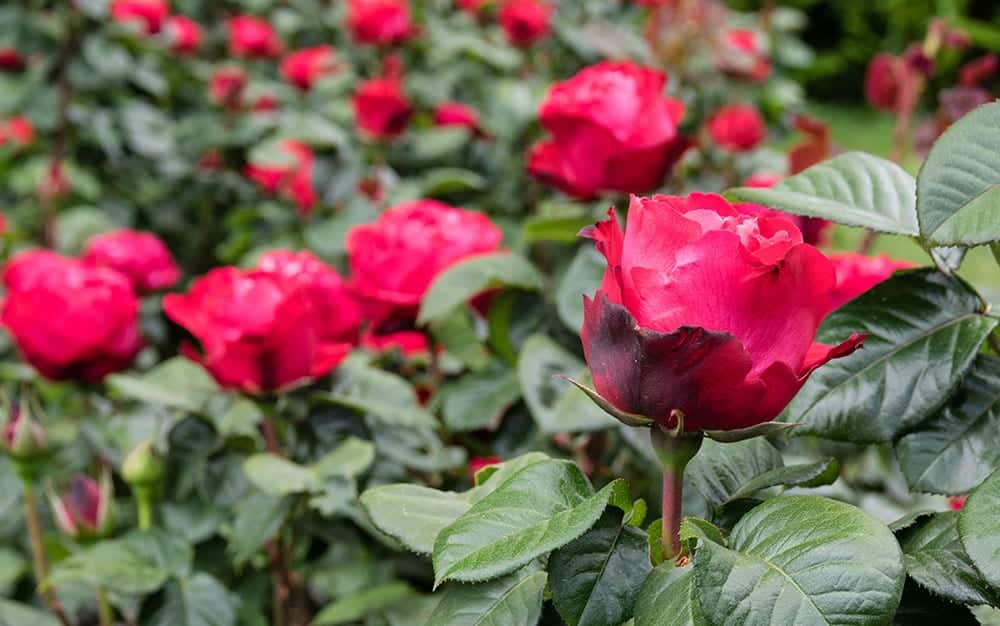 Roses and the celebration of love come hand in hand, and have done since ancient times, when the Romans believed that roses first sprung up from drops of blood spilt by Venus the Goddess of love, in an attempt to save her lover from danger.
A rose bush can last in your garden for many years and are surprisingly easy to establish. Roses in containers or pots are available to buy from Garden Centres now, and there will be a wide range of varieties to choose from.
They can be planted all year round, as long as the ground is not frozen. Ensure you add plenty of organic matter and fertiliser when planting, as roses are hungry plants, and prune back and dead or damaged growth at the end of the growing season.
'Faithful' is a fantastic bush rose that comes potted and will bring that lovely deep Valentine's red to your garden for years to come. Or, for that extra special touch you can buy a 'Name a unique rose' complete with seeds for planting, and name the rose for your loved one.
Dicentra Spectabilis, or Bleeding hearts are well known for their long arching stems that drip delicate heart shaped flowers in pink and white.
They make a wonderful addition to your beds and borders and grow especially well in partial shade. These plants are available to buy now, online or in garden centres, and should be planted out as soon as possible. Add some compost when planting, as they prefer fertile soil.
Try to find an area of dappled shade, such as underneath a tree for them to thrive. They can also tolerate a sunny position, but just ensure the soil is fairly moist.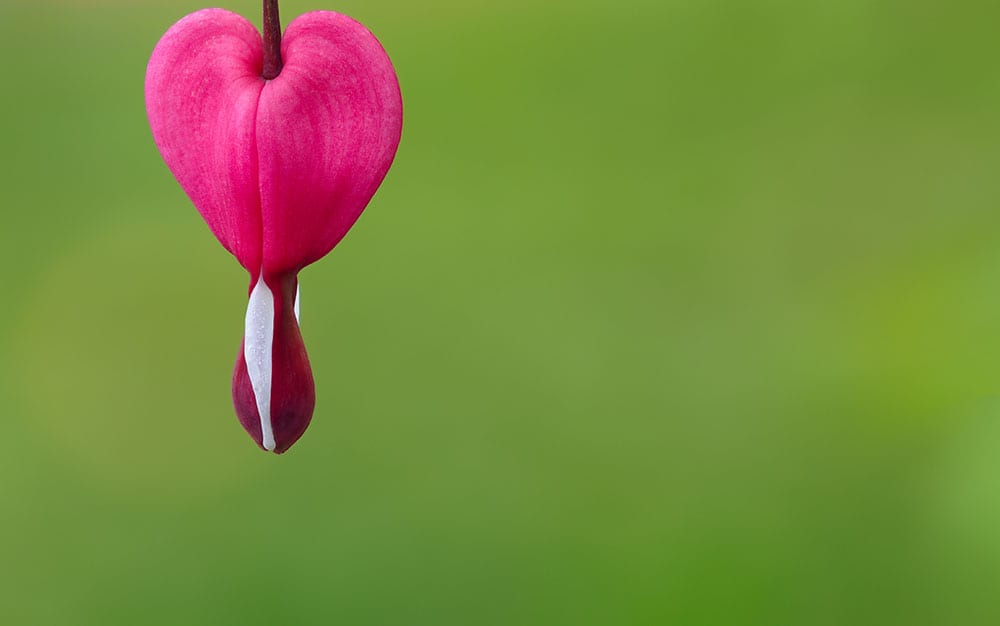 Despite their alluring appearance, bleeding hearts can cause stomach upsets if ingested, so plant out of reach of children and pets. Their pink heart shaped flowers are sure to charm your valentine and add stunning visual interest to your garden.
The orchid is a stunning and popular houseplant that will make a wonderful gift for your loved one this February 14th.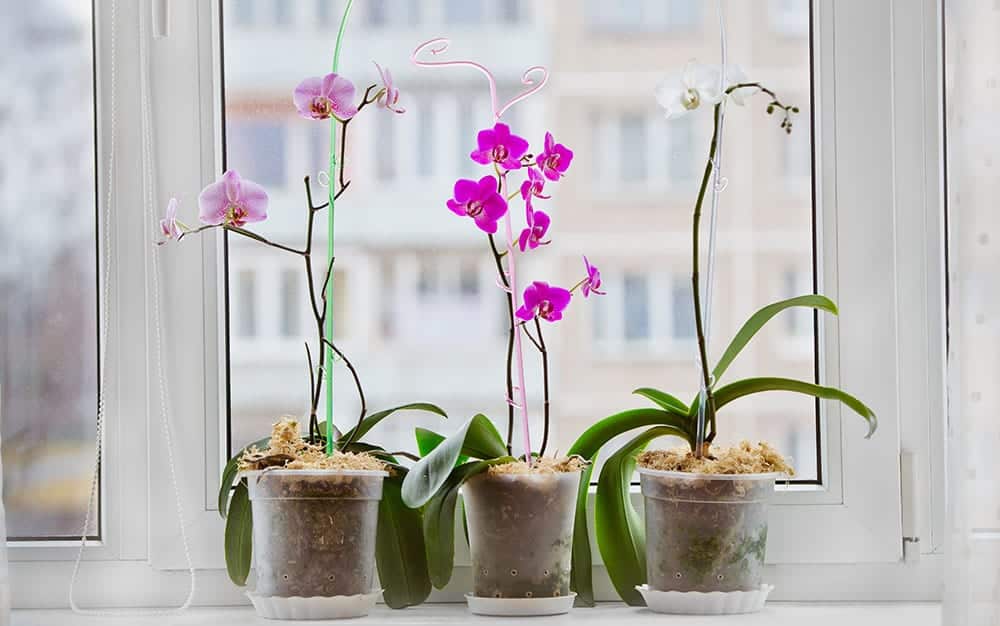 You can pick up a Moth Orchid from most garden centres and supermarkets, and they come in a stunning range of colours, so you can even find one to match your partner's favourite shade.
They have a bit of a reputation for being difficult to care for, but all they really need is a little humidity. Simply keep them in the bathroom or kitchen, or place on a tray filled with gravel and water. Your Orchid needs watering only when the roots have turned a silvery grey colour, if they are still green then there is no need to water.
Try to allow the roots access to light, by using a clear pot for your orchid. The exotic and unique look of this plant will bring a fresh touch of romance into your home and is sure to impress.
Snowdrops are a February flowering favourite,  and make charming gifts for valentines. 
Strictly speaking, snowdrop bulbs are usually planted in autumn and can be spotting springing their delightful white nodding heads up from January to March.
This late winter flowering season has made them popular in Denmark, where the Valentine's Day tradition is to exchange snowdrops rather than roses. In case you haven't planned that far ahead, you're in luck, because you can buy snowdrops in pots at this time of year at garden centres.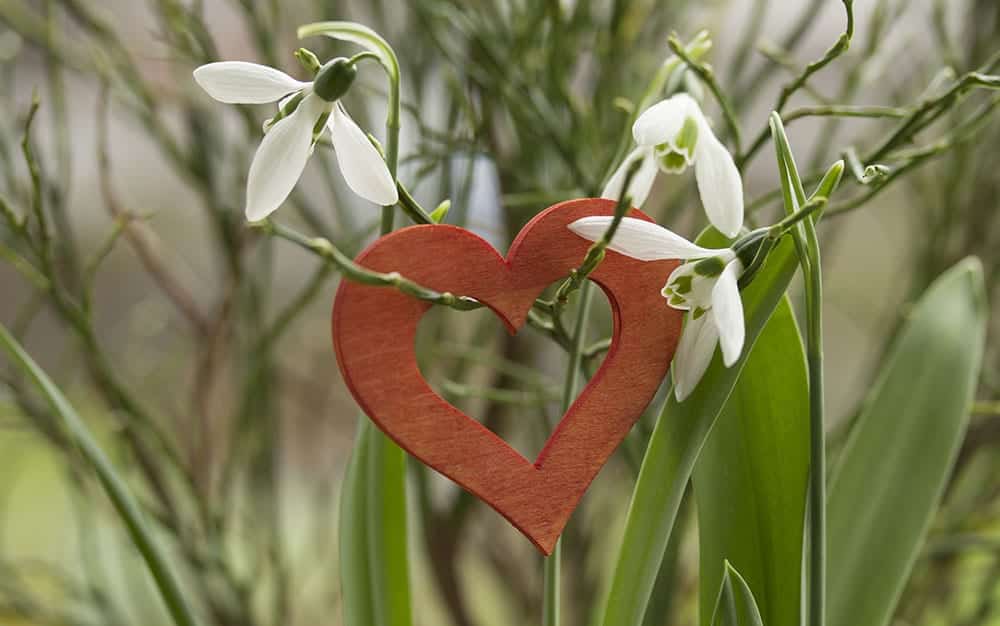 Alternatively, they can be bought online or by mail order 'in the green', which means they have flowered and can be planted straightaway. Some argue that planting snowdrops this way achieves better results than planting the dry bulbs in autumn, so you may be in for a bumper display of snowdrops in the following year.
Snowdrops prefer dappled shade but will tolerate sun, and they also like moist soil that doesn't dry out in summer. Before long you will have a multitude of snowdrops dotted around your garden, to bring Valentine's cheer every year.
A cherry tree is both pretty and sweet – so what better gift for your Valentine's sweetheart?
There's something so wonderfully permanent about planting a tree – it's such a lovely thing to do to commemorate any special occasion, and Valentine's Day is no exception. You don't need acres of space or lots of gardening know-how either. Lots of trees come in bush or dwarf sizes and can even be grown in containers on your patio or balcony.
To get the most out of your Valentine's tree, I recommend buying a cherry tree, which are famous for their stunning spring blossom, bringing romance and beauty to your garden every year.
The variety 'Sunburst' will also bring a glut of deep purple sweet cherries, to enjoy indulging in with your loved one throughout the summer. This is a self-fertile variety, so you won't need to worry about cross pollinating with another tree. Simply pop in a sunny spot in your garden, and enjoy watching it grow with your partner for decades to come.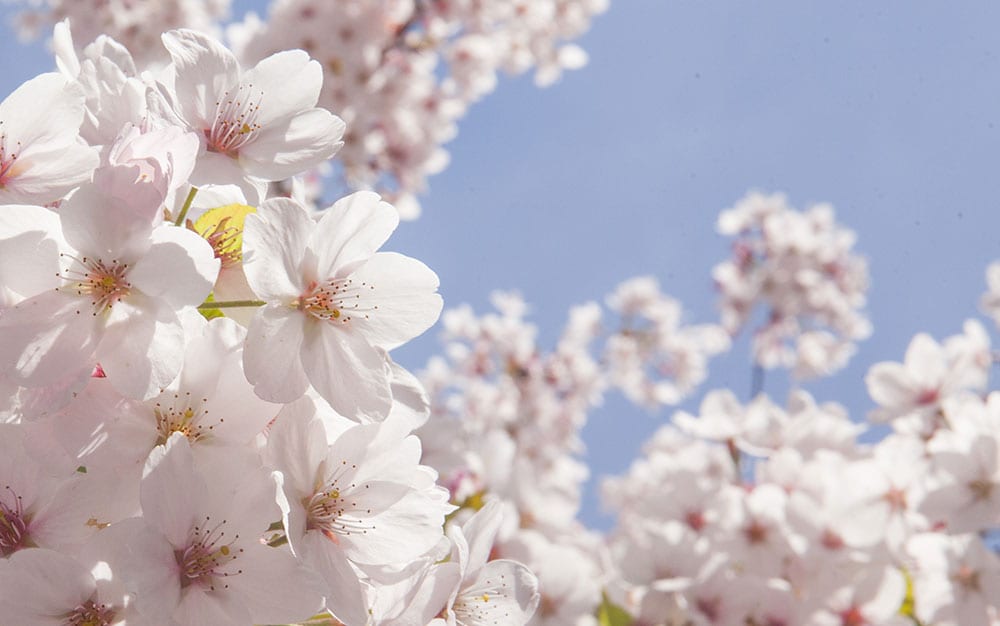 Have you bought or received any unusual or special plants for Valentine's this year? I'd love to hear your stories. So let me know on Facebook, Twitter, or Instagram.

David Domoney is a Chartered Horticulturalist, Broadcaster, and Author. David has worked with a number of the UK's leading garden retailers as a plant buyer and strategic consultant. With more than 30 years experience, in horticulture, David is as passionate about plants now as he was when he bought his first plant at a village fete.