When planning your garden or designing a new spot to fill with plants, it's ideal to think about the characteristics of the plants and how well they go together. Here are a few things to think about when combining plants and creating a planting scheme.
Firstly, when combining plants, it's important to think about the plant type, habit and size, the flower and foliage colour. It's also useful to consider the time of year that it provides interest as well.
Once you've decided on your favourite plants or have pinpointed your criteria, you can begin to pick your plants.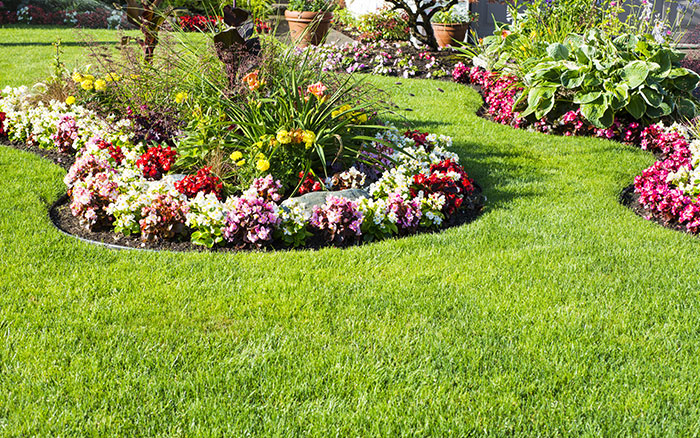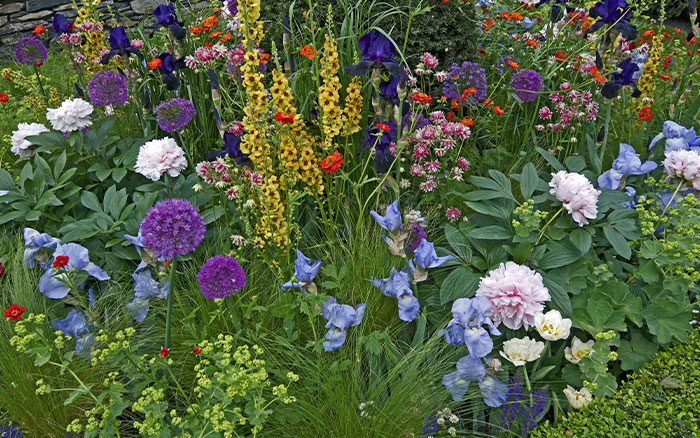 Depending on your garden style, there are a few directions to go with choosing your colours. In some gardens, such as contemporary styles, a border with a singular colour can have a striking impact.
For example, choosing a combination of dark, purple foliage and flowers can have a dramatic effect.
On the other hand, using different shades of the same colour can also look fantastic. Choose orange tones and pepper in flowers with peach colours or vibrant tones. The complement these with the browns and bronze of ornamental grasses.
Also, varying flower shapes can bring height, depth, and texture to the display. For instance, Kniphofia (red-hot pokers) are great contenders for adding height as a focal point.
Kniphofia 'Bee's Sunset' has spikes of yellow flowers in summer and would look great surrounded by coneflowers to add some more vibrancy.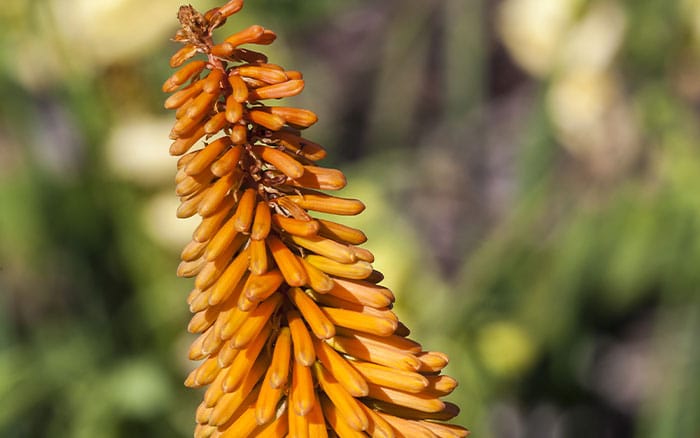 Salvia will work wonderfully nestled between with the other plants, with their showy flowers that can be found in pinks, purples, blues and reds.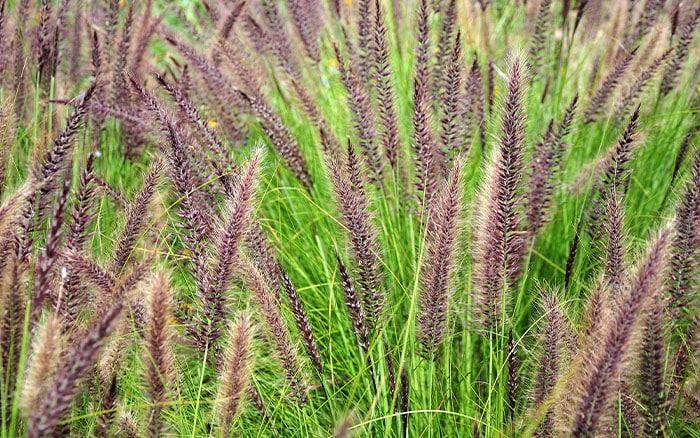 Within displays, having evergreen foliage is great to guarantee structure all year round and act as a backdrop for the rest of the display.
Deciduous or evergreen foliage can add something special to the beds or borders by softening the scheme or bringing out the colours of other plants.
Pennisetum alopecuroides (Chinese fountain grass) has green foliage through spring to autumn which turns brown in winter. The grass can soften the style of your scheme and add to the soothing soundtrack when it sways in the breeze.
Pick plants for their foliage like Hylotelephium telephium (stonecrop) 'Purple Emperor'. This plant has deep purple leaves that grow on dark red stems for dramatic colour.
Hopefully you feel inspired to create your display, whether you want a dark, dramatic scheme or a crisp, cool one. When combining plants, keep in mind the plant characteristics and your garden will be bursting with life.

David Domoney is a Chartered Horticulturalist, Broadcaster, and Author. David has worked with a number of the UK's leading garden retailers as a plant buyer and strategic consultant. With more than 30 years experience, in horticulture, David is as passionate about plants now as he was when he bought his first plant at a village fete.