Popular for their ornamental stems, bamboo is great for screening for privacy, as well as adding structure to a space. But there are a few things to know before committing to growing bamboo in your garden.
Firstly, there are two types of bamboo. Running bamboo is known as invasive bamboo which has long underground stems called rhizomes that spread quickly.
On the other hand, there are clump-forming bamboos that grow in clumps and are less invasive.
To plant clump-forming varieties, start by digging a hole that is twice the size of the rootball. Then, plant the bamboo so the rootball sits level with the surface. The whole can be filled back in with soil and watered in well.
With running bamboos, it's ideal to grow them in containers so their growth is restricted. However, if you are growing in the ground it is beneficial to dig a trench and line it with impermeable material such as paving slabs so the roots of the bamboo can't run and spread.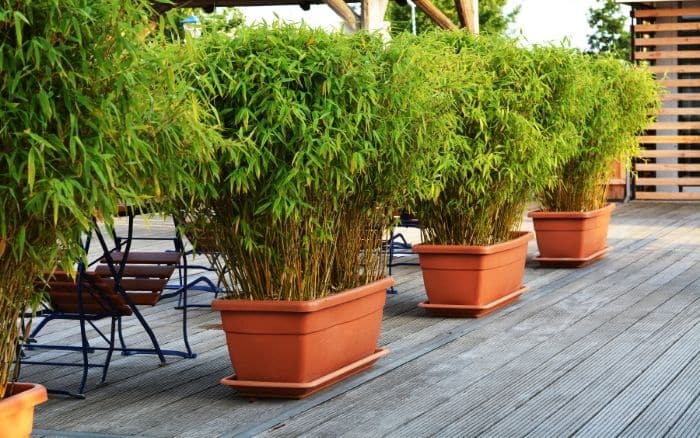 Create a trench that is around 40-60cm deep, lined with slabs or corrugated iron, overlapped to ensure it is as strong as possible. Position the barrier so it sits above the surface level of the soil so there is no space for roots to get through.
When growing this type, it can be useful to routinely check on the roots. By digging around the roots of the plant, you can remove any stray or out of control growth with a spade to ensure there is no unwanted growth.
The key with growing running bamboo is to prepare the planting space well if they are not being grown in a container and remain vigilant by keeping an eye on growth.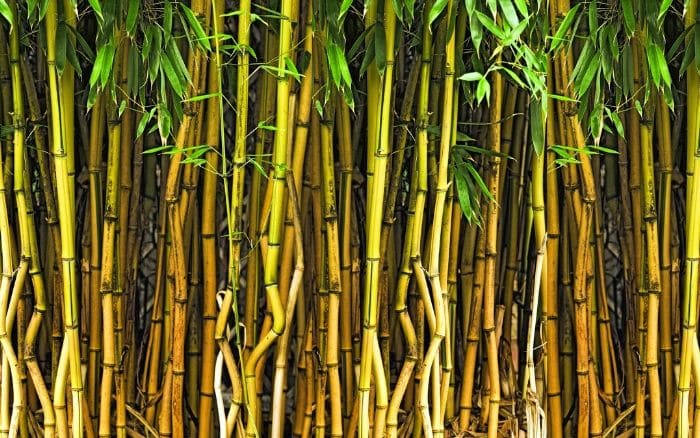 From spring to autumn, bamboo plants will appreciate a regular liquid feed. Keep the plants looking tidy too by removing any dead, damaged or diseased leaves.
Fargesia murielae (umbrella bamboo)
The elegant arching leaves of this bamboo make it a great choice for hedging or screens in your garden. Keep the bamboo looking its best by removing any unruly foliage so the stems are on show.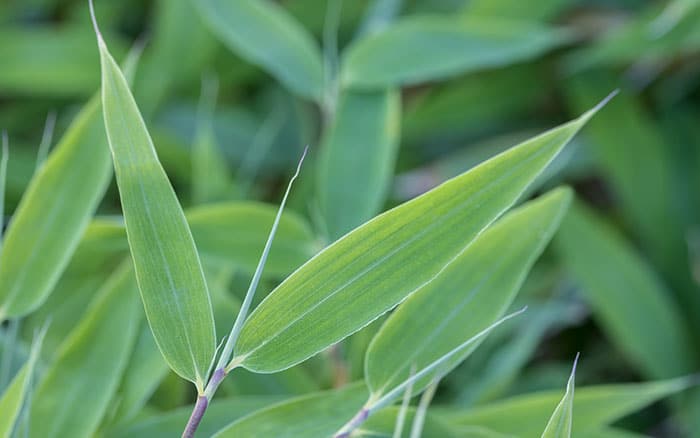 Evergreen foliage
Hardy
Grows up to 4m tall
Moist but well-drained or poorly drained soil
Partial shade
Sheltered
Shibataea kumasaca (ruscus-leaved bamboo)
The dwarf, compact bamboo grows to 1.5m in height, making it a great contender for container growing. Although, it does prefer acidic soil, so growing with an ericaceous compost in a container is preferable.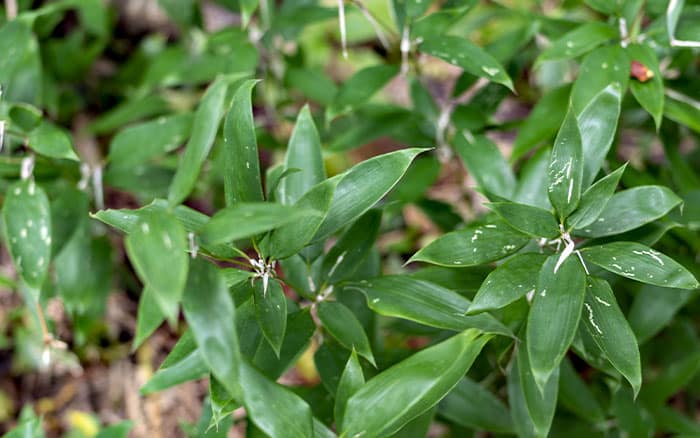 Evergreen foliage
Fully hardy
Grows up to 1.5m tall
Moist but well-drained
Full sun or partial shade
Exposed or sheltered
Phyllostachys aureosulcata (showy yellow groove bamboo)
This is one of the first bamboos to show life each year with shoots growing around April. Good for screening, they can grow up to 8m tall. In strong sunlight the young culms can be red, before turning back to yellow colouring. These types can stay clump forming in dry or poor soils, but in warm, moist settings they can become invasive.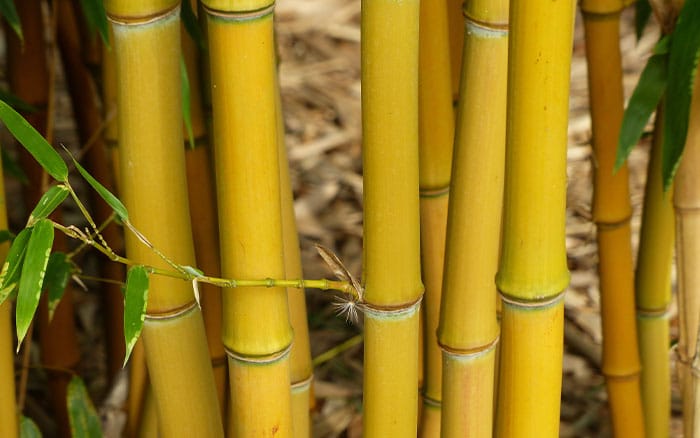 Evergreen foliage
Hardy
Grows to 8m tall
Moist but well-drained
Full sun or partial shade
Sheltered
Phyllostachys nigra (black bamboo)
The arching canes of this architectural bamboo are green before turning black as they get older. They are another running type, so growing with measures in place to keep them contained is ideal.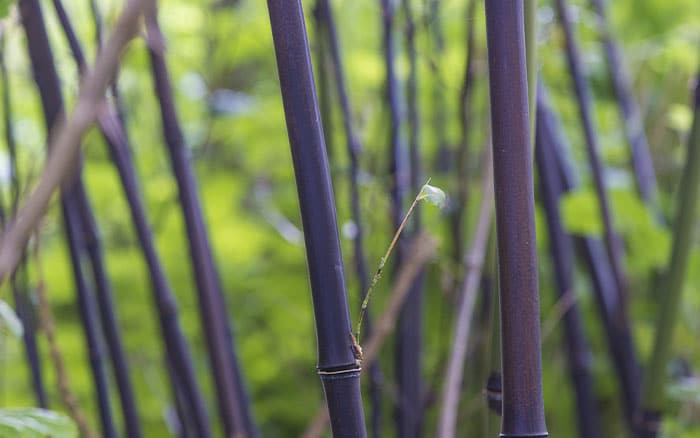 Evergreen foliage
Hardy
Grows to 4m tall
Moist but well-drained
Full sun or partial shade
Sheltered
Chusquea culeou (Chilean bamboo)
Next is a large bamboo that grows to 8m tall with olive-green stems. The narrow, lance-shaped leaves are sure to add some elegant and soften any hard landscapes. An architectural addition, they are also known as foxtail bamboo due to their distinctive foliage that resembles a fox tail.

Evergreen foliage
Hardy through most of the UK
Grows to 8m tall
Moist but well-drained
Full sun or partial shade
Sheltered
Bamboo is a popular addition to the garden, for screening or adding some architectural interest. Before growing it's helpful to know the types and how best to grow it in your garden so you can keep on top of its growth.

David Domoney is a Chartered Horticulturalist, Broadcaster, and Author. David has worked with a number of the UK's leading garden retailers as a plant buyer and strategic consultant. With more than 30 years experience, in horticulture, David is as passionate about plants now as he was when he bought his first plant at a village fete.