Birthdays are forever an excuse to celebrate, and there's something special about a milestone birthday, whether that's 21 or hitting 50. Traditionally, gifting flowers to our loved ones on their birthday is a popular practice, but how and why do we choose plants to give?
During the mid-1700s, whilst the English and French were visiting Turkey, an entire language of flowers was discovered from which the Victorians created meanings and characteristics for every flower, that we still use to convey messages and express our feelings today.
Research at Rutgers University found that 100% of their study group experienced a pure and true sense of happiness when receiving a bouquet of fresh flowers. They can make us happy for so many reasons, adding brightness, colour, fragrance and texture to our homes. The familiar floral fragrances can transport us back to old memories.
Flowers aren't just about sitting pretty, just like birthstones, each month has a birth flower, each with their own symbolism and meaning. So, personalise your present by choosing flowers that will have an impact.
The birth flower for January is the carnation, favoured for their ruffled flowers that can be found in pinks, red, yellow and white. Each colour carries a different meaning, but generally this flower is a symbol of devotion. This makes it a perfect gift for your close friends born in January.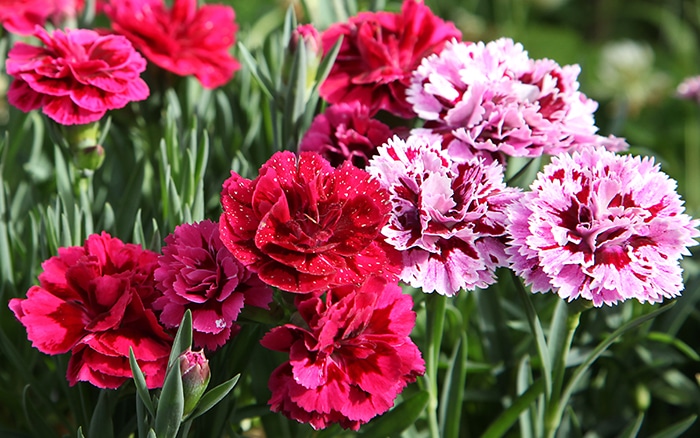 February's flower is the vibrant violet, a dainty choice with its heart-shaped petals. These fragrant blooms are said to symbolise modesty and humility, so if the recipient is a 'shrinking violet', this might be the perfect addition to their bouquet.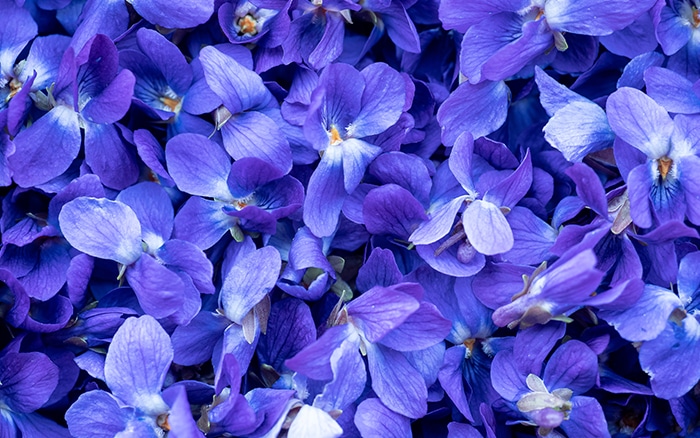 Quite appropriately, the birth flower of March is Narcissus. The daffodil is the national flower of Wales, where St David's Day is celebrated on the 1st of the month. As spring is just around the corner in March, the flower aptly signifies rebirth and prosperity.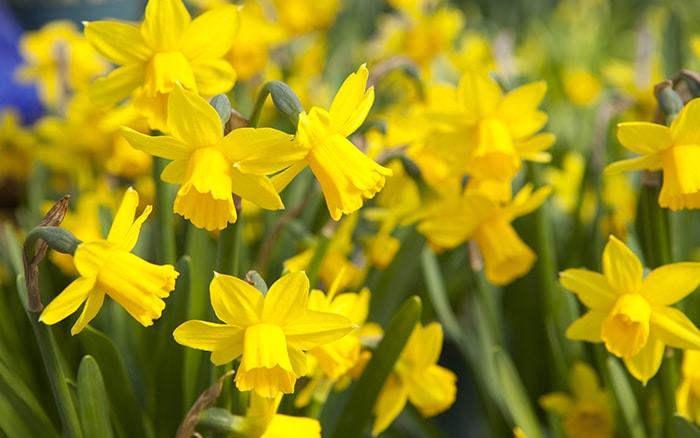 The humble daisy is the birth flower of April, associated to purity, innocence and loyal love. Those with April birthdays will enjoy a colourful gerbera daisy, with the daisy shape but a bold pop of colour. The name stems from 'day's eye', because the flower closes at night and reopens at the rising of the sun.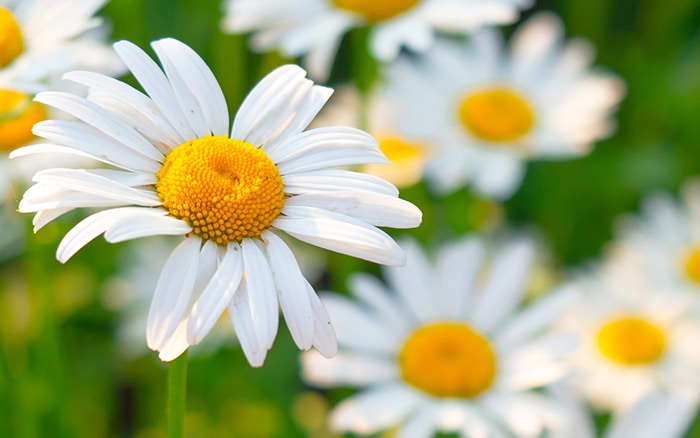 Lily of the valley represents humility, purity and sweetness, fitting for the birth flower of May which has a beautifully sweet fragrance. The white, delicate, pendant flowers only have a short bloom season, which makes them that little bit more exclusive and alluring.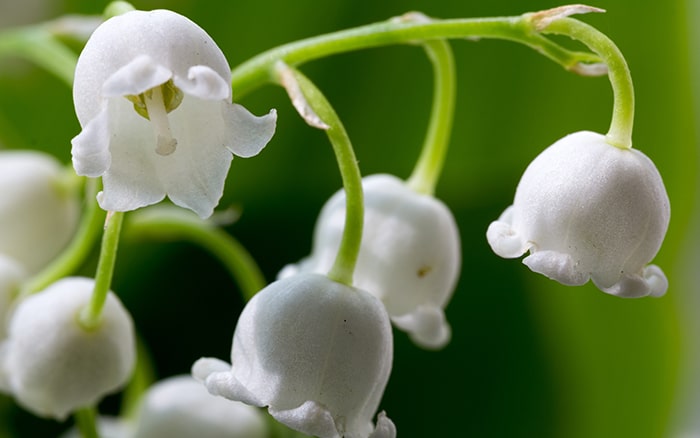 Those born in June have the ever-popular rose as their birth flower. The classically beautiful bloom with its fresh fragrance represents love, beauty and honour. Perfect if your other half has a June birthday. More so, different quantities of this flower represent different messages. A single rose means new love or love at first sight whilst a dozen red roses is saying 'I love you'.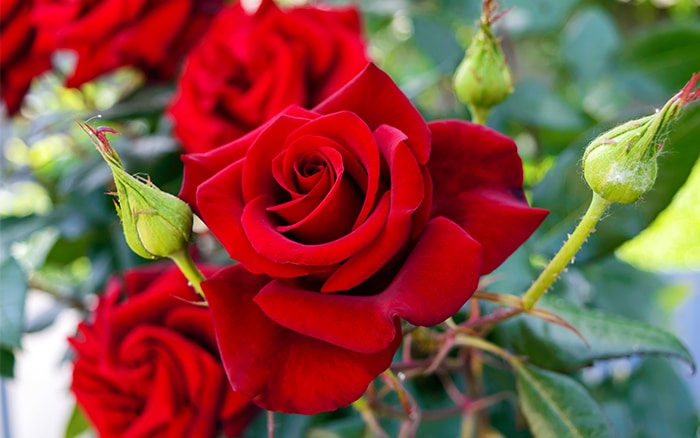 July babies have the delphinium, signifying their open heart, positivity and dignity. The showy spikes are commonly found in cottage gardens and are quintessentially British, adding a sophisticated touch of blue or purple to the bouquet.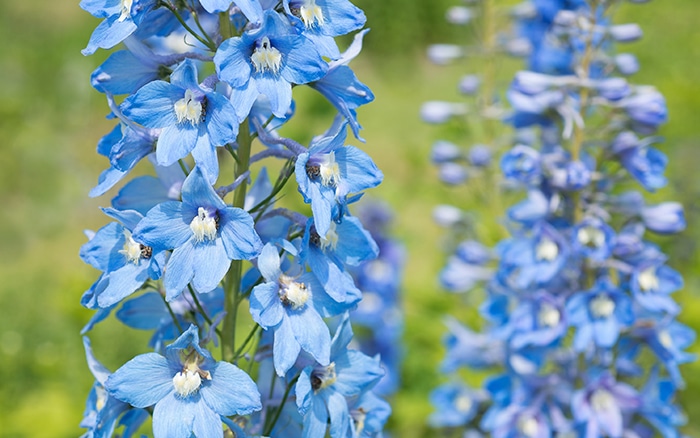 Found in a fiery selection of colours, Gladiolus is the flower of August. Orange, pink, purple, red, white and yellow are great for a summer bouquet and carry the message of strength, generosity and integrity.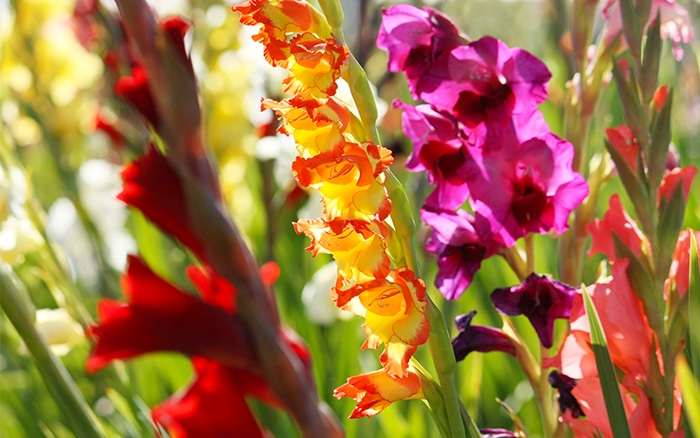 Delightful asters represent daintiness, love, wisdom and faith and is the flower of September. Blooming all year round, asters are named after the Greek word for 'star', which mirrors the shape of the star-like flowers that are available in a huge variety of colours.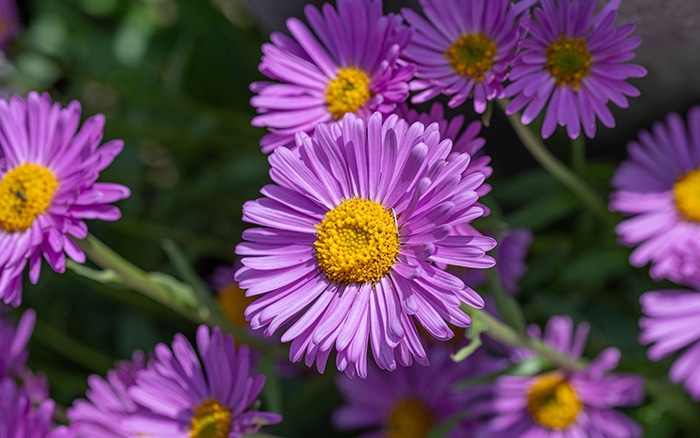 The birth flower of October is the marigold. With a spicy scent, these golden orange blooms are fitting for autumn babies. As a hardy flower, these flowers represent drive, passion and creativity and a determination to succeed.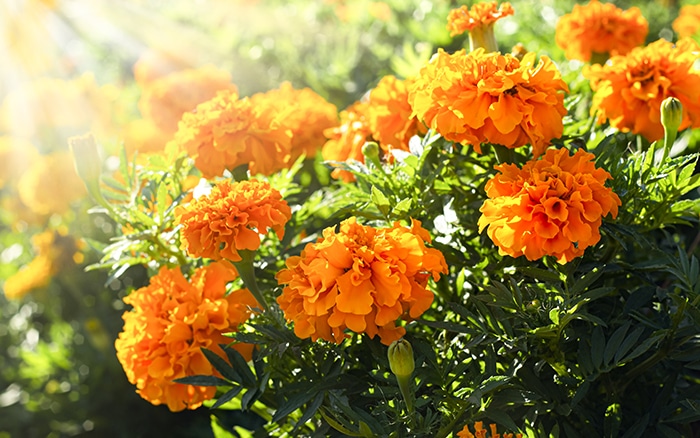 Colourful chrysanthemums are the flower of November, with each colour carrying their own meaning. This flower brings good luck and joy to the home and represents friendship. If your partner was born in November, red chrysanthemums symbolise love and deep passion.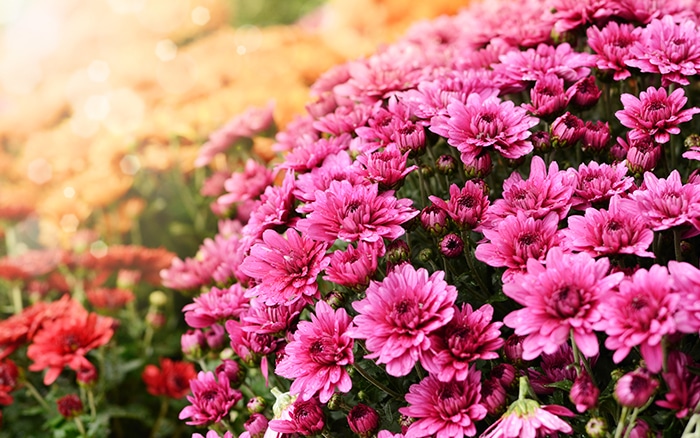 Festive holly is the birth flower for December, even though it is technically a flowering plant. The glossy green leaves and vibrant red berries are a symbol of the season, with connotations of fertility and eternal life and associated with happiness and optimism.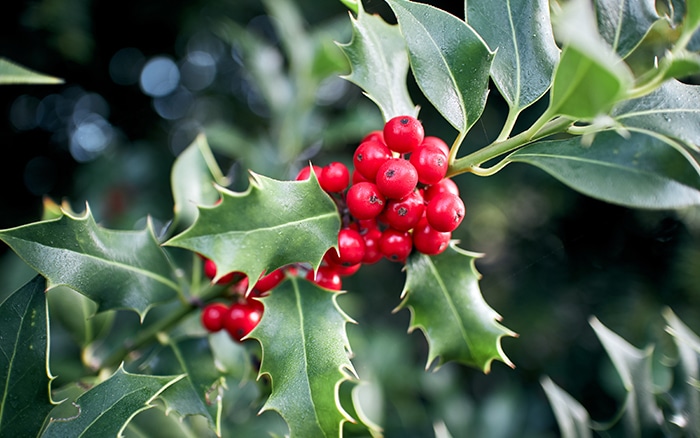 Now you're all set to get planning which brilliant blooms to give to your loved ones when their birthdays come around.

David Domoney is a Chartered Horticulturalist, Broadcaster, and Author. David has worked with a number of the UK's leading garden retailers as a plant buyer and strategic consultant. With more than 30 years experience, in horticulture, David is as passionate about plants now as he was when he bought his first plant at a village fete.