Primula auricula are lovely little plants and deserve a great display, whether you have a small space or a large garden. Create an auricula theatre in your garden where you can make the most of the bright blooms and their fragrance.
Growing to 50cm tall, the evergreen rosettes of leaves are leathery and are joined by fragrant flowers.
The umbels of flowers that are borne on stems that reach 20cm tall can be found in yellow, pink, and purple, for a cheery display.
What's more, with a larger display, they will supply a great floral fragrance.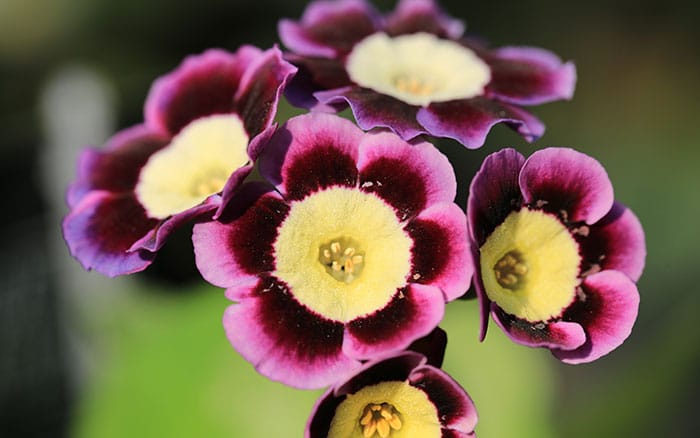 Flowers in spring
Hardy
Grows to 50cm tall
Moist but well-drained soil
Full sun or partial shade
Exposed or sheltered
Keep them looking smart by deadheading spent flowers. Care for them by ensuring they are sheltered from rainy and windy weather. This is because the flowers of auriculas have a layer, called farina, which gives the flowers a powdered effect. This layer can be washed away by rain, therefore displaying them in levels will keep them protected.
In addition, protecting them from sun scorch is important too. For these reasons, when growing auriculas, gardeners tend to grow plants under glass during wintertime and then come spring when the flower display them in an auricula theatre.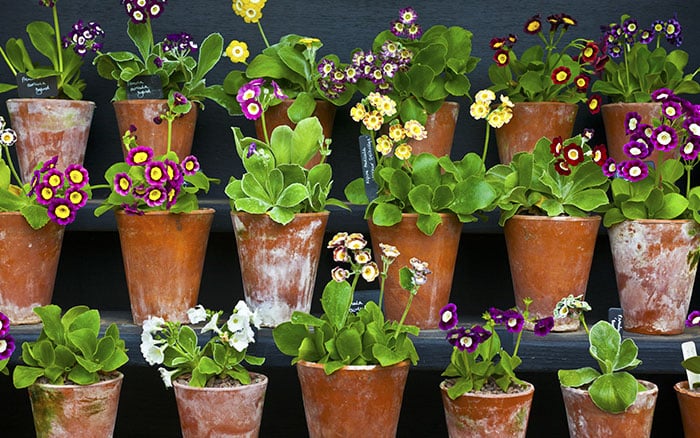 If you want to create an auricula theatre, you can make your own at home. Get hold of some wall mounted shelves and fix them on a north or east-facing wall using a drill and wall fixings.
Then, line up the auriculas in small terracotta pots and you can create a spectacular display.
You can get creative with the shelves that you use, either upcycle old shelves, or look for a bargain at car boots or marketplaces to give old furniture a new lease of life.
To give it more character and suit the style of your garden the shelves can be painted or embellished.
So, get started with a DIY project to create an auricula theatre to display pretty pots of primulas.

David Domoney is a Chartered Horticulturalist, Broadcaster, and Author. David has worked with a number of the UK's leading garden retailers as a plant buyer and strategic consultant. With more than 30 years experience, in horticulture, David is as passionate about plants now as he was when he bought his first plant at a village fete.