This apple and almond crumble recipe will be a winner at the dinner table over Christmas. When you're indulging in plenty of tasty food, this is a lighter dessert that is sure to satisfy your stomach. Use my handy recipe card to make it…
To grow your own apple tree, find a variety that suits your needs – whether you want cooking apples or eating apples. When choosing, you'll need to consider pollination. Many trees need a pollination partner to produce fruit, so will need another variety from the same or neighbouring flowering group.
However, there are some self-pollinating varieties such as 'Cox's Orange Pippin'. This variety will produce fruit on its own, but pairing with an apple from group 3/flowering late season will result in a bigger and better crop. The harvests have a rich and aromatic flavour, delicious.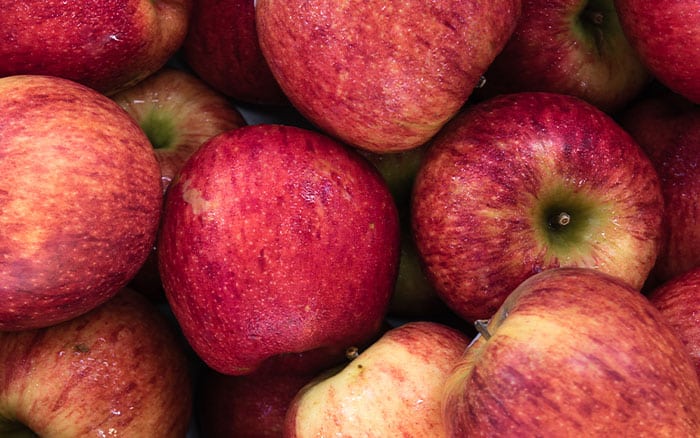 Most apple trees need a sunny and sheltered spot with well-drained soil. Planting over winter is the best so the tree has time to establish, ready for flowering in spring.
It's also important to consider the size tree that you want, as the rootstock code of the apple tree will determine its mature size.
Apple & almond crumble recipe card
Whether you want to bake a large sharing tray, or individual ramekin dishes to serve up to your guests, this crumble is easy to make and will go down well.
Add an extra festive twist by adding cranberries to the mix too, or blueberries will add some tang and colour too.

The easy-to-follow recipe card will mean you have a delicious apple and almond crumble to serve up this winter. Let me know your favourite festive desserts in the comments or over on Facebook, Twitter, and Instagram.

David Domoney is a Chartered Horticulturalist, Broadcaster, and Author. David has worked with a number of the UK's leading garden retailers as a plant buyer and strategic consultant. With more than 30 years experience, in horticulture, David is as passionate about plants now as he was when he bought his first plant at a village fete.