Add a twist to your festive wrapping with foliage. It will make your presents look terrific underneath the tree.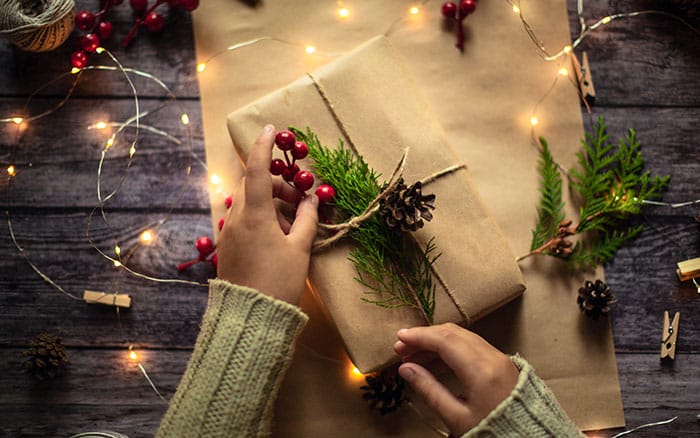 Wrapping paper, ribbons, gift tags, gift bags. There's so much to stock up on when Christmas comes around, especially when the mad rush begins for wrapping presents so you're prepared for the big day.
But you don't need to go overboard with glitter and ribbons to make an impact with your Christmas wrapping. Instead, use brown wrapping paper, or another plain variety, get some string, jute, or ribbon at the ready, and use these flowers, foliage, and fruit to add something special.
Mini rosemary wreaths: Gather as many rosemary stems as you need that are around 20cm long. Bend the tip to reach the other end to form a circle and secure it in place using string. Once your present is wrapped, the wreath can be attached to the string or ribbon that you are using as the finishing touch to keep it all together.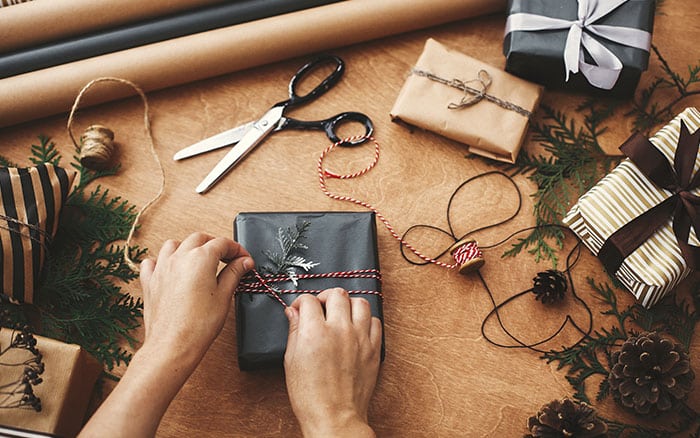 Fragrant flowers: This can work with single stem flowers that are cut so the stem is around 10cm long. Like the rosemary wreaths, the flower simply needs to be placed onto the wrapped gift and secured into place using string or twine. Alternatively, keep it in place with a festive designed washi tape.
Berries: Go out into your garden or for a woodland walk on a forage and see if you can find any suitable stems of berries or interesting foliage. The reds, oranges and yellows of berries will look great when contrasted with darker wrapping paper and a shiny metallic ribbon.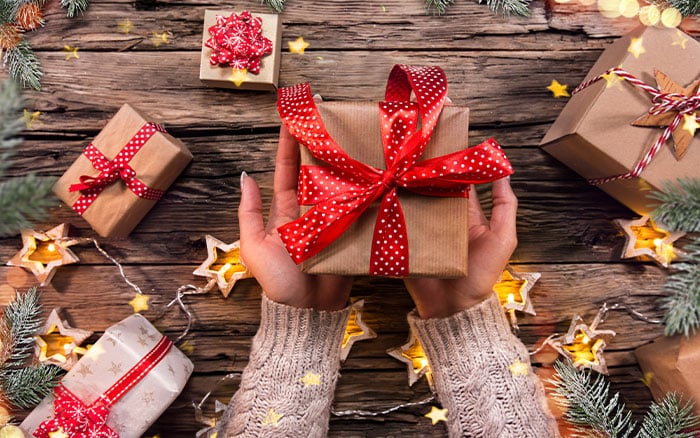 If you've had a pre-Christmas clear out, you may have some old clothes or materials that could be useful to make DIY ribbons from. Alternatively, you could buy printed fabric for this purpose and cut strips from it to create lengths of patterned ribbon.
If you've got lots of material to make ribbons from, keep the cut strips organised by winding them around a reel to keep them from getting tangled.
If you're feeling artistic for your festive wrapping paper, you could transform the plain brown paper into a work of art. Use pens, pencils, or paint to create designs that are fun and festive.
You could either paint reindeer silhouettes or go for a simple choice by making your own polka dot paper.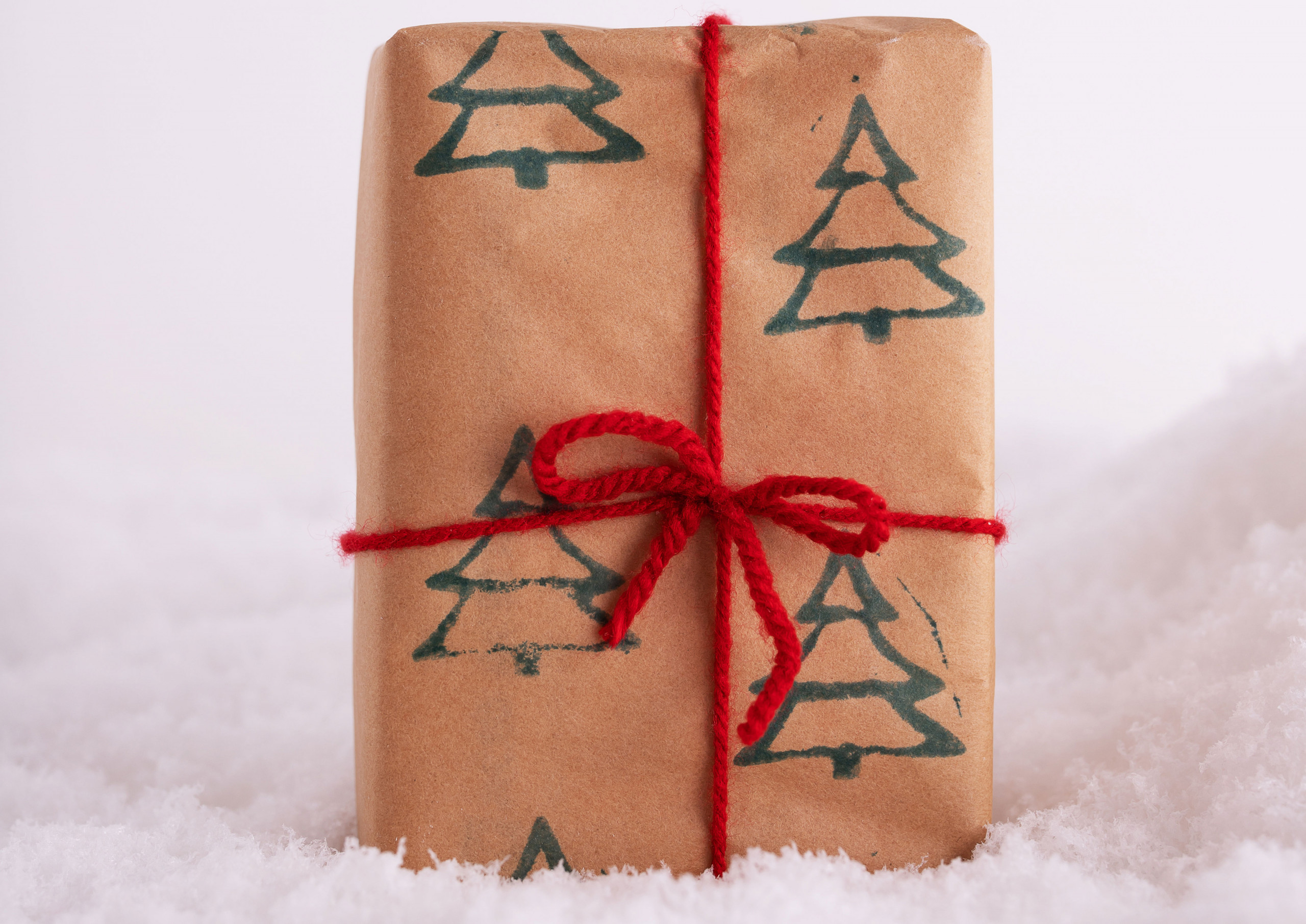 Instead of a traditional gift tag, print a miniature photo of you and the recipient and use it as the gift tag.
It'll add the personal touch and they can keep the photo as another little memento too.
So, add something special to your gift wrapping this Christmas with these festive wrapping tips. Whether you use foliage, flowers, or create your own paper, I'd love to see your festive wrapping, so send me your images on Twitter, Facebook, and Instagram.

David Domoney is a Chartered Horticulturalist, Broadcaster, and Author. David has worked with a number of the UK's leading garden retailers as a plant buyer and strategic consultant. With more than 30 years experience, in horticulture, David is as passionate about plants now as he was when he bought his first plant at a village fete.