As we make our way through spring, with the sun making an appearance more often, we'll easily be tempted to spend all our time in the garden or on our balcony. Using this time to get some much-needed fresh air and to connect with mother nature is essential.
From 4th to 10th May it is Sun Awareness Week, and as a proud Ambassador of the Melanoma Fund's Watch your Back! sun protection campaign for gardeners, I wanted to remind you how important it is to stay safe in the sun.
Skin cancer is our most common cancer and melanoma the most dangerous form.  In the UK there are approximately 15,400 new cases of melanoma every year.  It is dangerous as it is a type of skin cancer that grows down into deeper layers of the skin and can then spread through the body. It can develop from an existing mole or lesion and appear suddenly, so checking your body frequently for changes is important, as if detected early it is highly treatable.
Your skin is so valuable. It is the body's largest organ and it grows with you, so we must look after it, just like we look after our plants. By protecting our skin we'll be at less risk of premature ageing, increased age spots and thread veins. Staying safe in the sun means you'll stay younger for longer.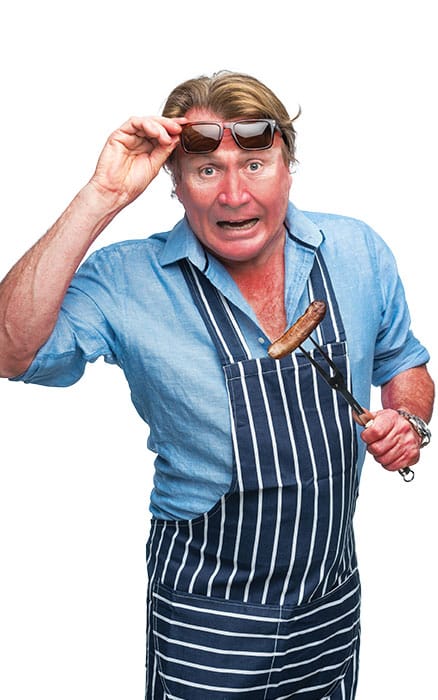 Even though we may not be jet-setting this summer, covering up in the sun at home is just as essential as in warmer climes, to avoid sunburn and stay protected.
Here are a few tips that you can take which will keep you safe: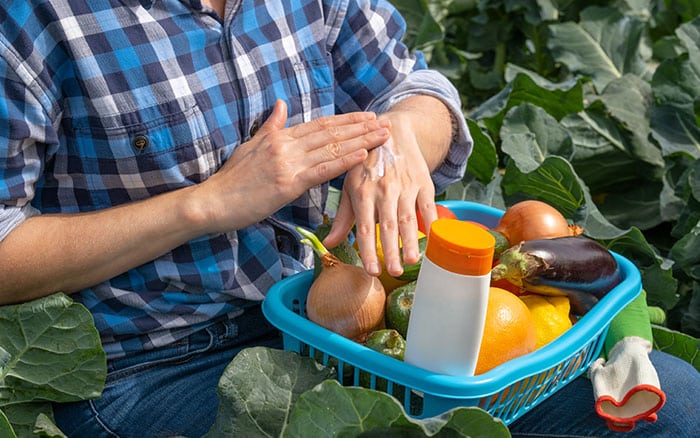 • Get into the habit of applying sunscreen that is SPF30 or higher, not forgetting to use it on your ears, nose and lips which are sensitive to burning.
• Sunscreen is generally effective for around 2 hours, however if you are sweating or working hard in the garden it could be less. So regularly reapply and check for any signs of sunburn, which should be covered up, so they aren't left exposed to the sun.
• Ask for a helping hand if you can't reach any tricky places such as your back, arms or neck, or wear protective clothing to be safe.
• Remember that clothing should be the first line in defence, so a wide brimmed hat and long sleeves to protect vulnerable skin is a good call.
• Don't let the clouds fool you. Be sure to keep protected on cloudy days as well as sunny ones because UV rays travel through the fog and haze. The wind can also fool you into thinking the sun isn't hot, so always wear sunscreen if in doubt.
• If you're working in the greenhouse, treat it the same as working outdoors because glass isn't doesn't protect you from UVA rays. Therefore, use the same clothing and sunscreen precautions as you would if you were working directly in the sun, to be on the safe side.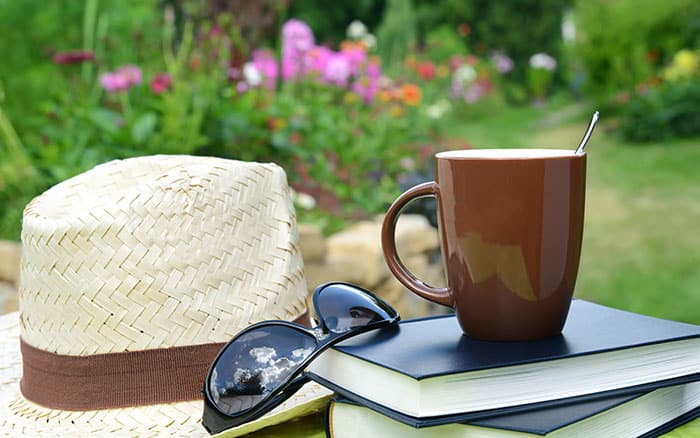 • Between 11am and 3pm the sun is at its strongest, so if you can, plan out your day to avoid being in direct sunlight during those hours. Why not organise your shed, do some potting under a parasol or relax or weed in the shade?
• If you are in a shaded spot, there's still risk of reflected radiation so stay mindful and keep safe even if you're not in direct sunlight.
• When you're out enjoying your garden, the time will pass so quickly as you will most likely be distracted with the next pressing task! It may be useful to set a timer to remind you when to apply your sunscreen, or when to have a rest in the shade.
• Keep a jug of lovely, cool water in the garden and be sure to take regular breaks and stay hydrated.
The Melanoma Fund raises awareness of skin cancer, sun protection habits and educates on the importance of early detection. For more information on the Melanoma Fund follow this link – www.melanoma-fund.co.uk.



David Domoney is a Chartered Horticulturalist, Broadcaster, and Author. David has worked with a number of the UK's leading garden retailers as a plant buyer and strategic consultant. With more than 30 years experience, in horticulture, David is as passionate about plants now as he was when he bought his first plant at a village fete.