This particular episode of Love Your Garden was an interesting build with quite a contemporary style.
It was not an overly large garden in overall size but there was so much placed in to compartmentalise sections of the space, with a walk around pathway to make it easy to get through, so it really added a lot of character and feeling.
You can get the look by going for bold colours, shapes and striking sensory features.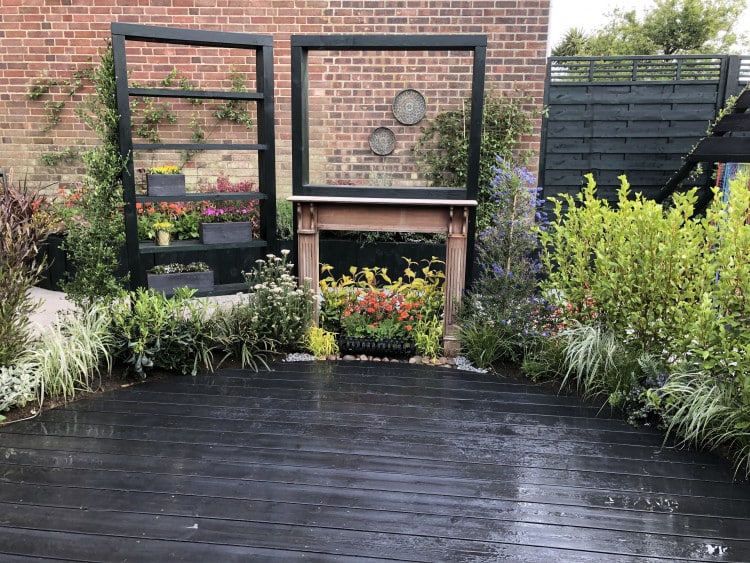 One of the things I really like about this garden was the planting we put in. The foliage in the plant varieties was so bright and colourful, it was a pleasure to plant. Houttuynia 'Chameleon' was one of the plants we incorporated; with its beautifully shaped leaves and gorgeous splashings of green, gold and red tinges on the end, it looked marvellous. We set this off by planting up some Heucheras and, in particular, one of my favourites 'Lime Marmalade' which shows bright fresh colouration and really adds interest in the garden.
We also put some Astelias in and the one that caught my eye was variety 'Westland'. It has a great spray of foliage with a delicate sheen to the leaf itself. This particular cultivar had a combination of greens and silvers as well as burgundy flushed foliage, which gave it a really lovely contrast when nestled amongst the other plants.
Another winning combination was the ever-versatile Hedera helix, also known as ivy. We used the variety 'Glacier' and I love this little plant. Its small leaves have an almost marbled effect, with lime green and refreshing white to really make it stand out. Another favourite of mine was Coprosma 'Festival' which has very bright foliage and is slightly glossy in its colouration, with a mixture of greens and golds. It's a slightly taller shrub that adds to the palette of the planting. Something considerably taller, of course, is the Japanese maple. It adds a little bit of height in the garden without spreading up too much but also gives lovely purple colour throughout the spring and summer, transitioning in autumn colour in around about November.
The lovely hydrangea 'Gold Rush' was truly unique, awash with lime and yellow colouration. The flowers will grow on top of that but even the foliage gave a real pop of colour to the garden.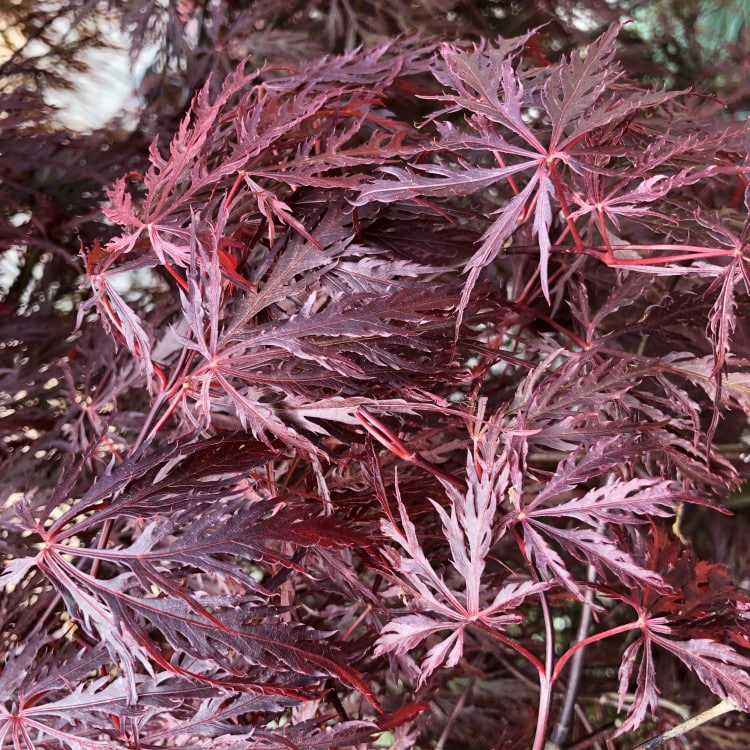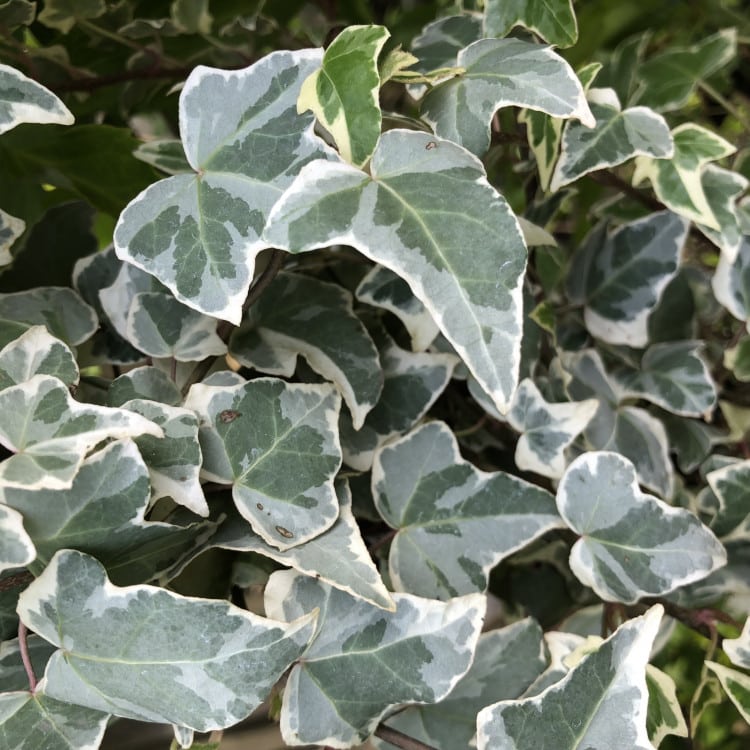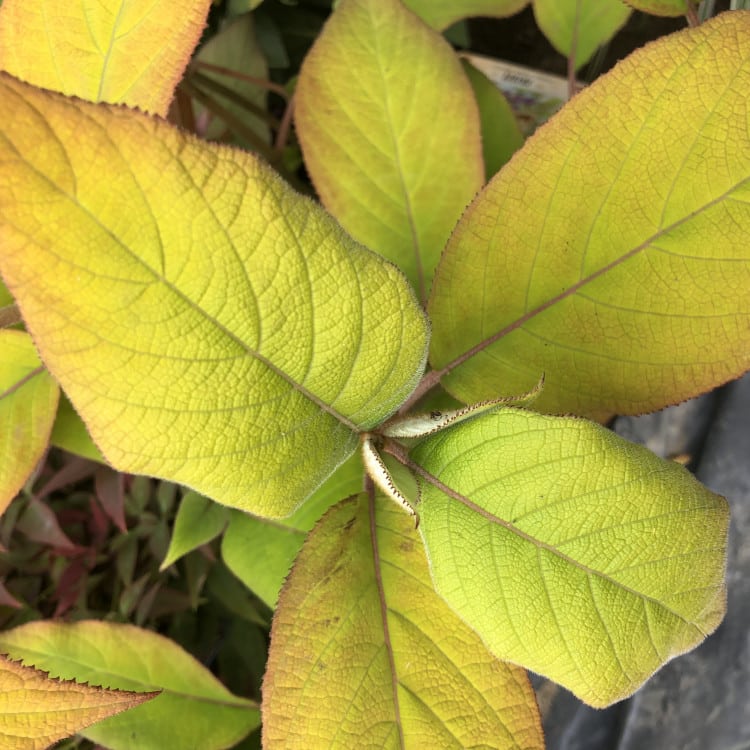 Water, as a design medium in the garden, had a lot to offer.
Here we created two water features; one with a slow spurting water flow which seems to erupt from the aggregate underneath.
Then, we added a spectacular water globe which looks almost like a bubble of water, which cascades from the top, dripping down to the mirrored surface underneath.
These really add in a lot of character, movement and momentum to the area too.
Drawing you throughout the points of interest are pathways and circular arches that are positioned throughout the garden, creating zones in these different areas of the space.
We painted the hard surfaces using a deep green shade to add some depth and highlight the planting. This can be achieved by using a variety of different coloured shades out in the garden and can be used to make features like wooden arches, fences and furniture really stand out.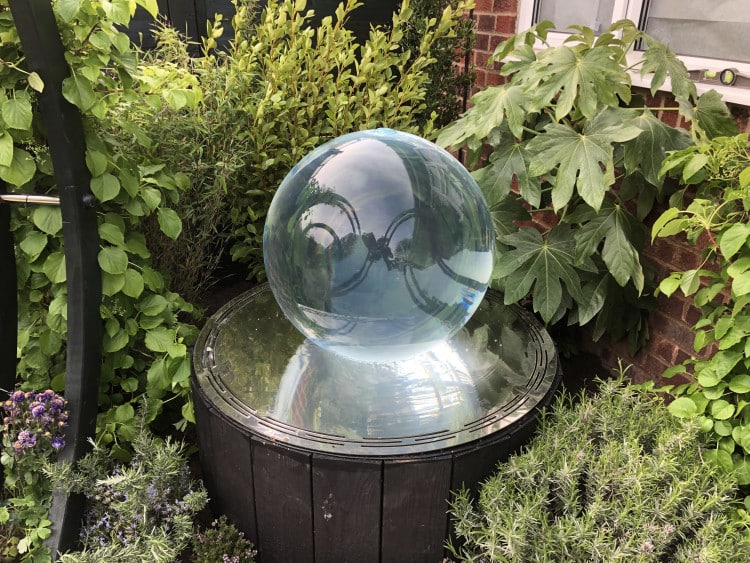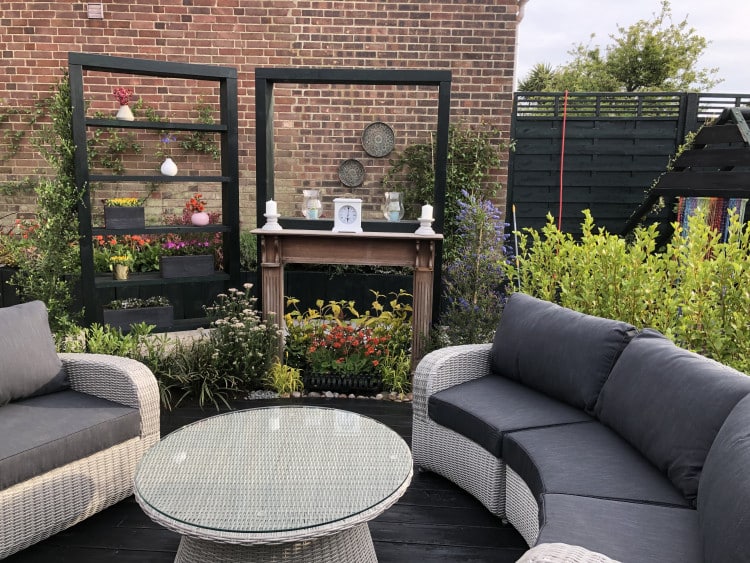 What could be better than lounging outside… Well, Alan's outdoor living space was equipped with a fireplace, bookshelves and even clocks on the wall.
Social spaces like this are key to using your garden space all year round. Add in a little comfortable area to the garden space and it invites you out on warm days during the spring as well as dry days all autumn long.
Welcoming family members and guests alike, this section of the garden really maximises on space by using a circular-shaped platform and using permeable edging, like foliage borders.
It opens up the space like another room in the house.
The beautiful wall art that Frances painted, well and truly transformed a bland open space into a kaleidoscope of colour and shapes to really draw the eye and awaken the senses.
The main theme running through this garden at every stage is the vibrant and vivid stimulation that the garden grants to your senses. Each design element adds another level to your outside experience. The garden itself is, by design, completely accessible for all visitors; family members and guests alike are all welcomed to step into the soft planting arrangements and enjoy the gifts that nature offers.
Parts of the garden speak of contemporary and quirky motifs whereas other parts are bustling with child-like wonder and discovery.
A sensory garden like this, with arches draped with climbing greenery and background sounds of trickling water, has something to offer everyone.
See you here next week for episode six – 22nd October at 8pm!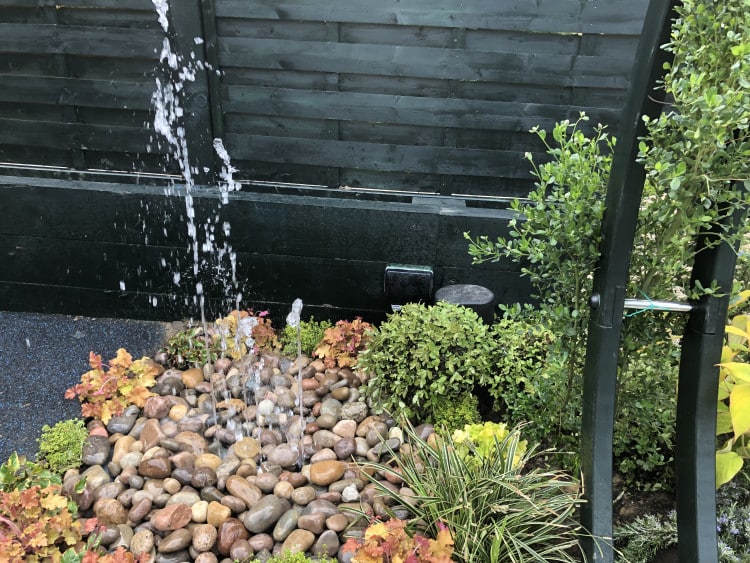 David Domoney is a Chartered Horticulturalist, Broadcaster, and Author. David has worked with a number of the UK's leading garden retailers as a plant buyer and strategic consultant. With more than 30 years experience, in horticulture, David is as passionate about plants now as he was when he bought his first plant at a village fete.