With British summertime well and truly on its way, gardens up and down the country are a-lit with families partaking in garden parties and friendly barbecues.
So let's look at how to get the most out of your garden for this sizzling, social, summer-loving pursuit.
When it comes to hosting an outdoor dinner party, you want your garden to look it's best. Take the time to wash down your garden furniture and fixtures so surfaces look clean and cared for—don't forget you'll be eating here so you will want it to be germ-free and gleaming.
Sweeping floors and clearing the area of untidy looking debris, weeds and garden tools will help declutter the decks ready for guests.
To draw the eye towards garden vegetation, go for bright colours and unusual shapes, with a mix of decorative edible plants in borders. Most red, black and white currants are ripe for the picking from mid-summer but the 'Rokula' gooseberry cultivar is early fruiting and offers up flashes of juicy-red colour to any site.
A peppering of striking Saliva officinalis 'Purpurascens' (purple sage) can be picked anytime from fresh to season dishes with spicy tones and will provide pots full of purple tinted colouration.
Preferring a dry and sandy soil, sage can be grown alongside other Mediterranean herbs like thyme and oregano for a buffet of ready to pick produce.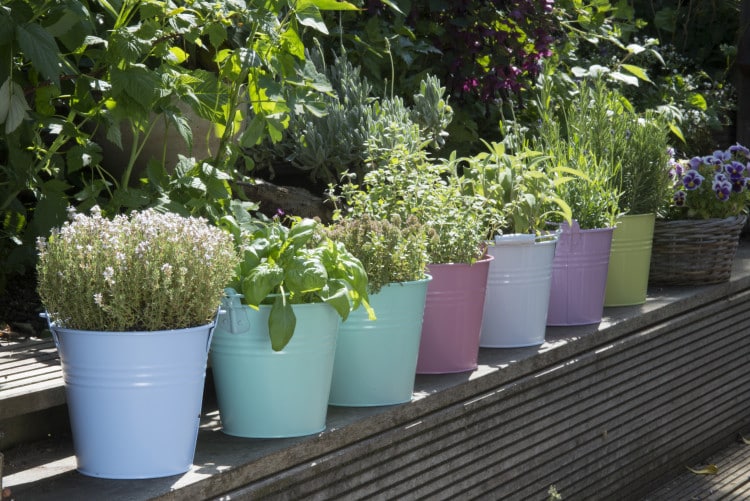 Grilling is a really social way to break bread with loved ones—even the designated chef can join in the topic of conversation whilst the food slowly sizzles away. For a barbecue banquet that won't disappoint though, consider these top tips: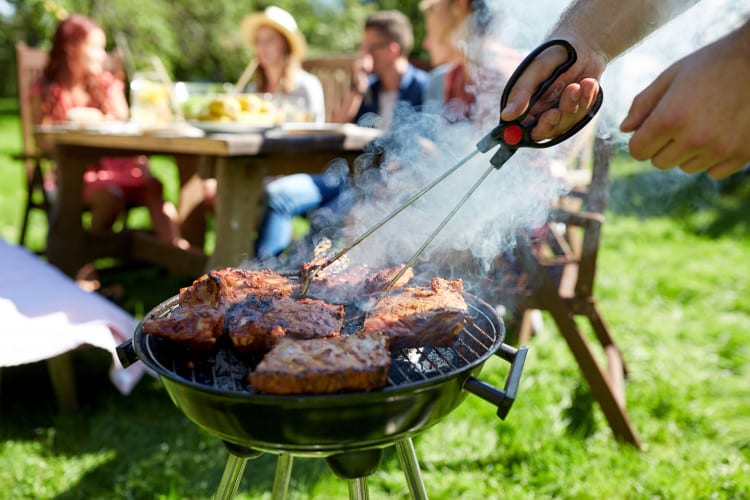 1. Kettle barbecues are perfect for cooking larger pieces of meat giving food an indulgent BBQ flavour due to their cover containing the heat. Usually, these will cost you around £50 – £150 and they're great for small spaces.
2. Gas fired barbecues are a quick and easy option, with the advantage of instant heat. They often have multiple gas burners for flexibility when cooking different food all at once. Your local supplier will have a garden gas bottle which you can refill each time. For serious chefs there are ranges of larger barbecues with griddles, warming racks and wok burners—you might not need to use the kitchen all summer!
3. Lumpwood charcoal is kiln-fired wood that lends a traditional smoky flavour and is the cheapest fuel option. Plus, instant lighting varieties will mean no more messing around with firelighters.
4. Keep a lookout for flavoured wood chips to really add a smoky essence, with delicious varieties such as whiskey, hickory, pecan and beech that will leave your mouth watering.
5. Charcoal briquettes are made of a charcoal and starch binder mixture. They are not pure charcoal but once they are lit, they burn for up to twice as long and produce a more constant cooking temperature.
If you find yourself grilling in soaring temperatures, leave a supply of refreshing liquids at an arm's reach to satisfy thirsty mouths.
Display a Kilner jar dispenser filled with cloudy lemonade and topped with homegrown herbs like sun-loving Rosmarinus officinalis (rosemary), which has sturdy stems you can use as aromatic barbecue skewers too.
Enliven your seasoning during heatwaves with mint to bring a refreshing zing to marinades and accompanying side salads. Then pop up gazebos or parasols and it will keep you, and your fresh food, sheltered and out of direct sun.
If the weather has a mind of its own, the great thing about barbecuing is that you've got a heat source ready and you can keep the embers going after the food is dished.
To incorporate some shrubbery as a natural windbreak whilst eating, look to dense evergreens like Photinia × fraseri 'Red Robin' which boasts both red and green foliage with white flowers in spring.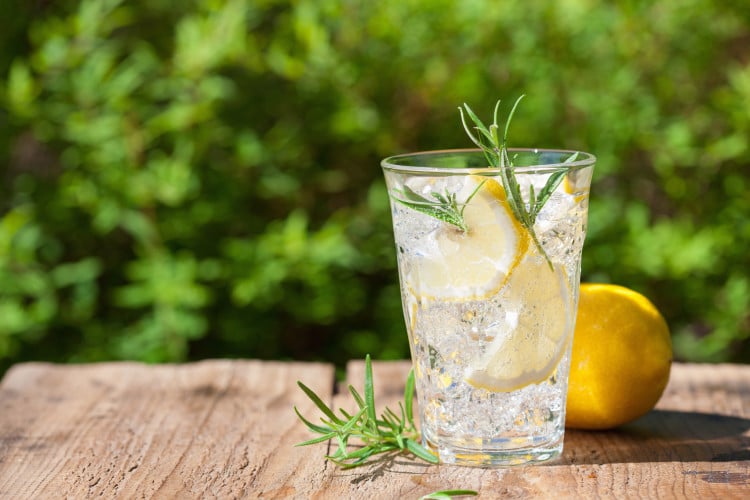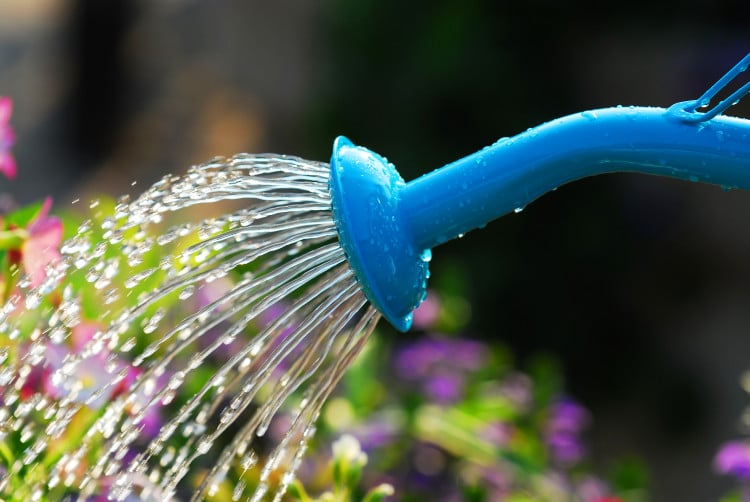 When the party draws to an end, you'll be happy to hear that lumpwood ash won't go to waste either.
In small amounts, you can pop it on your compost heap, as those ladened with kitchen waste and lawn mowings can become overly acidic and ash can help restore some order.
About 50-70g per every square metre of soil is ideal. Or, you could sprinkle leftover ash as a protective mulch around plants and vegetables as long as you don't overdo it in any one given spot and avoid plants that prefer an acidic soil.
Don't forget to finish up the night with a barbecue clean down and a generous watering for your plants too—they'll need to be looking their best for the next time and it will cut preparation time in half.
Nothing sets the scene quite like a backdrop of vivacious vegetation whilst tucking into a home cooked dinner. A warm grill, some good food and garden foliage give all the ingredients for whimsical fun in the sun.
Tip:
If you're low on space,
or even pots, grow tomatoes
and basil together for a summer dish
in one container.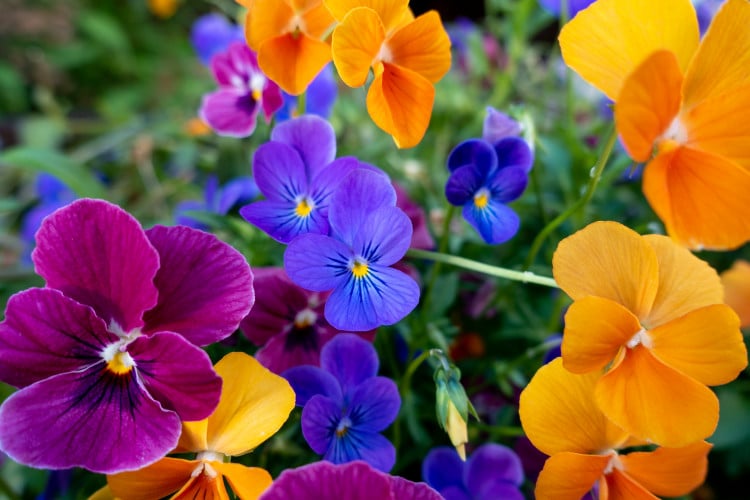 I want to get organised for next spring; what should i plant?
Biennials take two years to complete its biological life cycle.
In order to grow spring bedding for next year, wallflowers, pansies, and Bellis perennis need to be sown between May and July in order to flower next spring.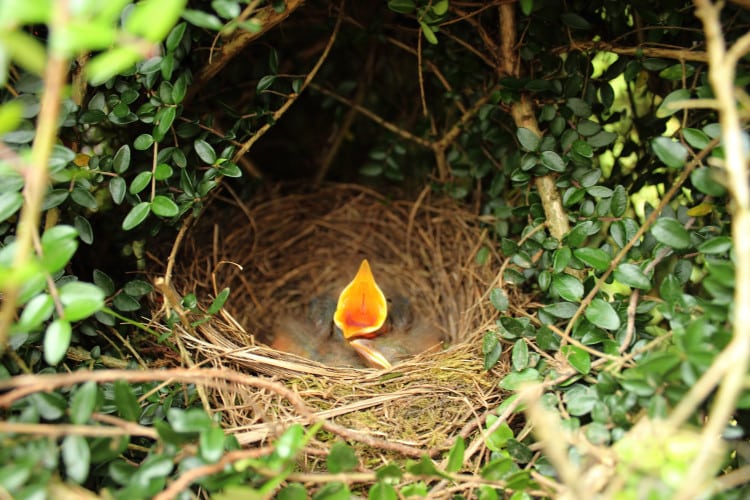 I want to cut back my conifer hedge; will it harm the birds?
With conifer hedges, trimming after August can encourage bare patches so cut earlier in the season but you'll need to check for nesting birds—it's an offence under the Wildlife & Countryside Act 1981 to destroy wild bird nests while in use between the months of March and August.

David Domoney is a Chartered Horticulturalist, Broadcaster, and Author. David has worked with a number of the UK's leading garden retailers as a plant buyer and strategic consultant. With more than 30 years experience, in horticulture, David is as passionate about plants now as he was when he bought his first plant at a village fete.