The leaves are turning, there's a chill in the air and there are signs emerging that Autumn is well and truly unfurling. So, let your garden erupt with rich reds and luscious greens with these colourful cultivars.
Read on to unearth my top three plants for outstanding October colour.
1. Acer (maple)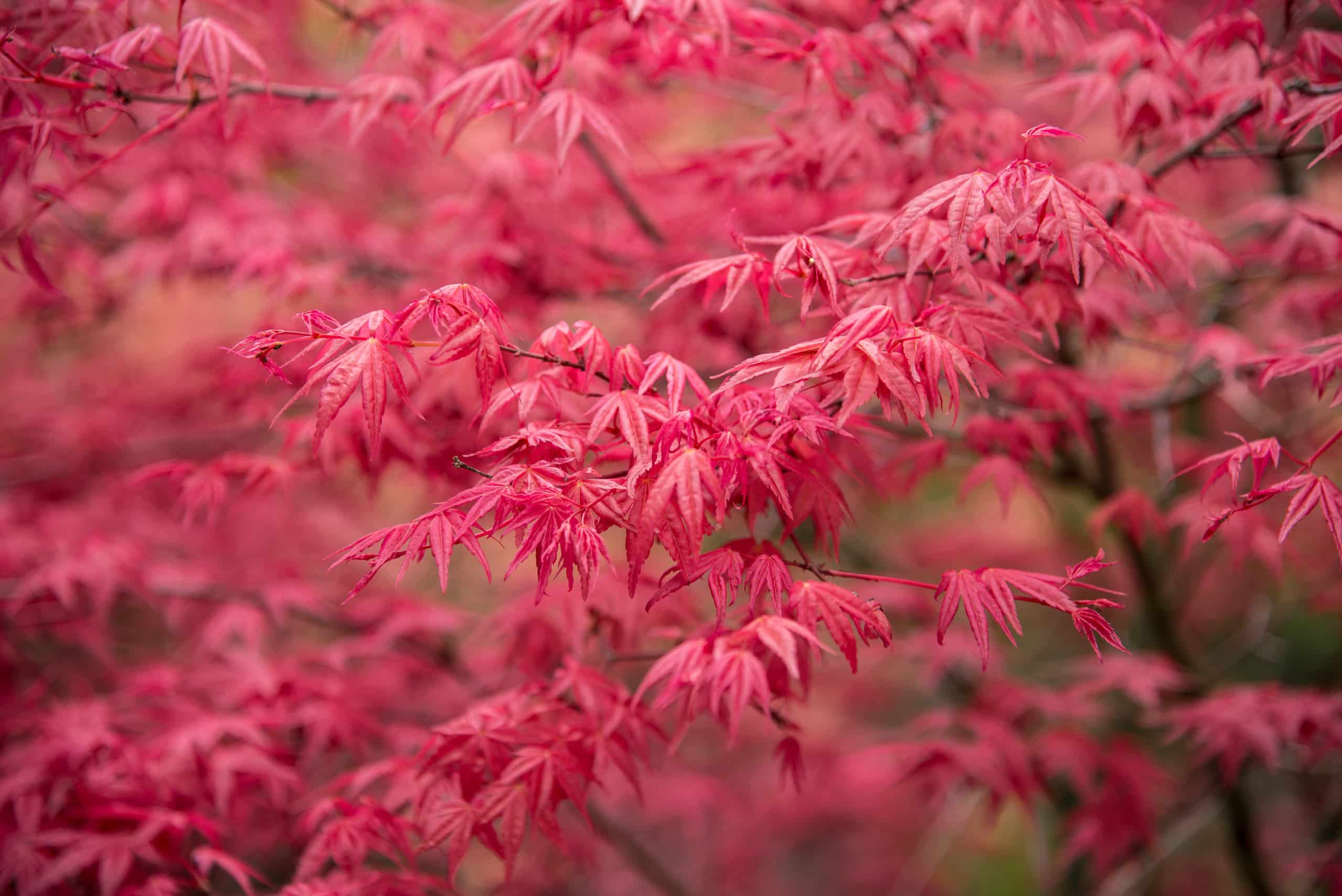 2. Camellia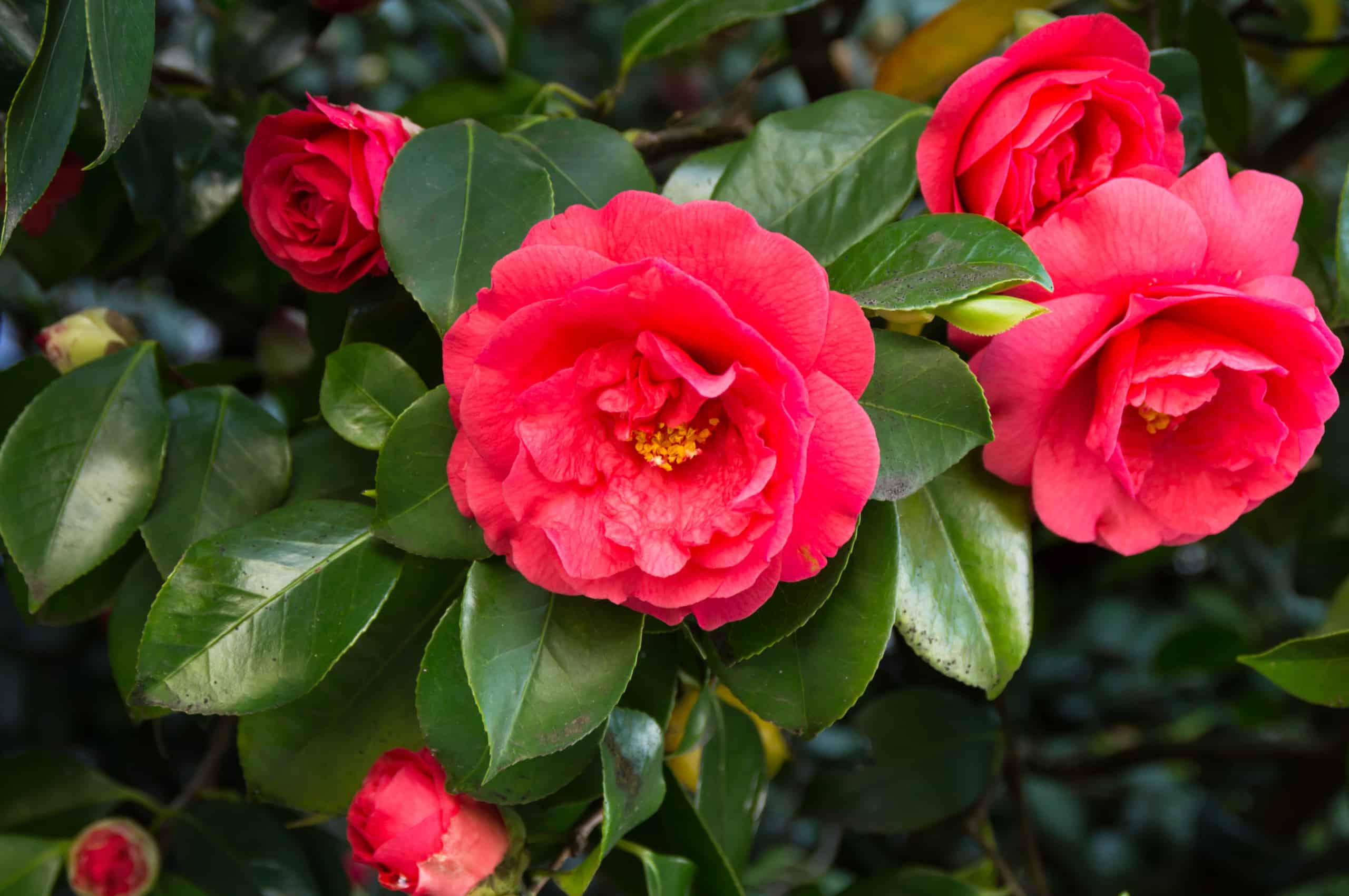 3. Pyracantha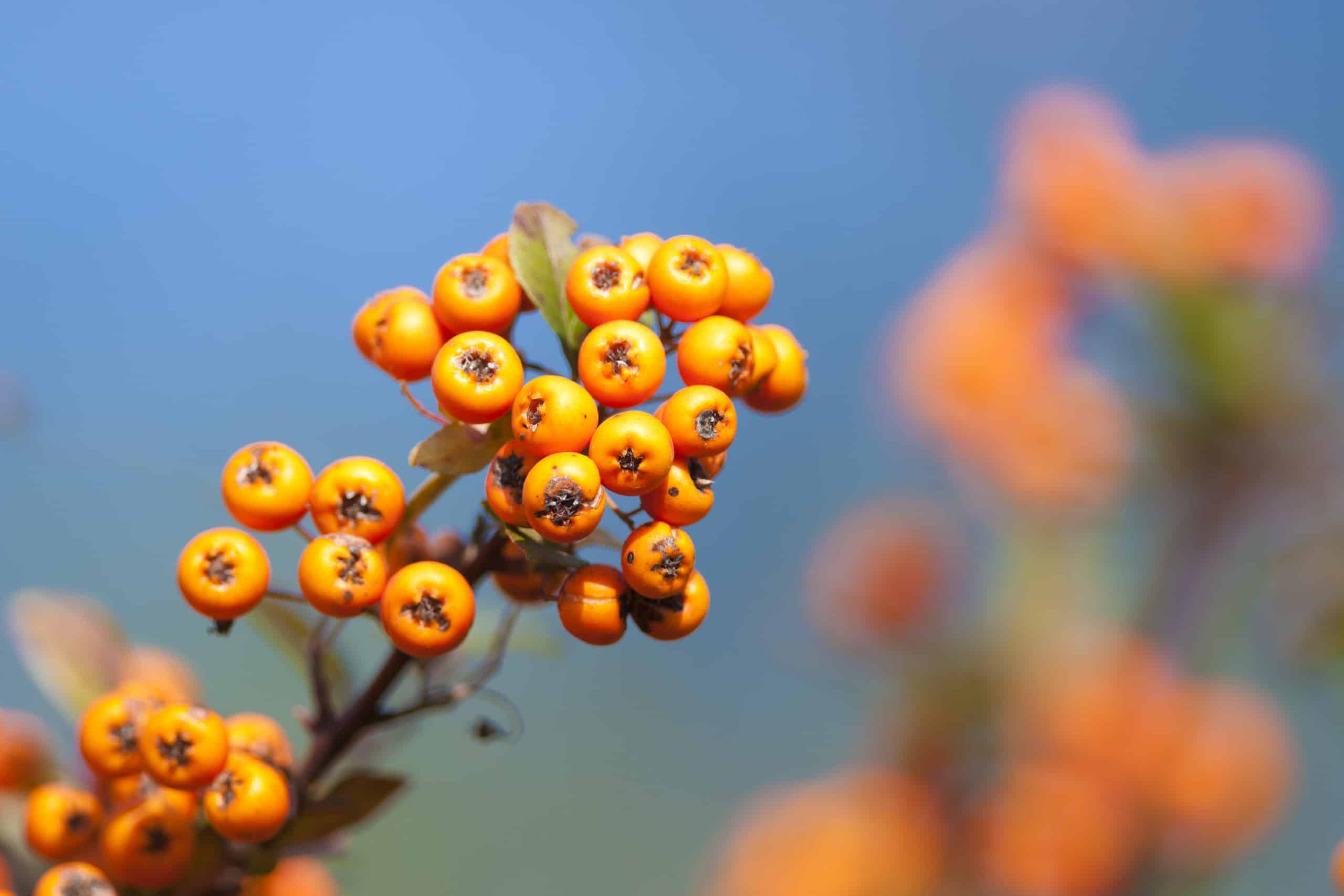 Acers (maple) are known for their distinctive shaped leaves coming in a variety of hues, from beautiful burgundy to sandy yellows. For a smaller space opt for the Japanese maple that are ideal for growing in containers. Potted up, these miniature trees offer a dramatic red foliage-perfect for any autumn garden.
Deciduous
Being deciduous trees and shrubs, leaf drop can begin from late November. As maples lose their leaves every autumn, they are best situated away from strong winds that can prematurely cause their leaves to fall. If your tree does become damaged by the gales, create a circle of mulch around its base. This will help protect it from the cold whilst in recovery.
Woodland
These make a fantastic choice for woodland gardens. Really standing out and looking striking when planted alongside other oriental shrubbery, such as winter loving holly and pine. Cultivars such as Acer saccharum (sugar maple tree) have ornamental bark and the leaves of this species are primarily used to create sweet maple syrup.
Often described as queen of the winter flowers, while the rest of your garden lies dormant, Camellias offer colour and a majestic presence to your plot through the colder months. A gorgeous evergreen if ever there was one, whether planting in October or in spring, they are a splendid sight to behold.
Established
They are best established this time of year before soil has a chance to get too cold. Planting in warm moist soil will help their roots to establish similar conditions to their Chinese origins. Position in partial shade, out of the way from cold winds and bright morning sun.
Roots
Once roots have set in, species such as Camellia sasanqua will flourish in full sun. Often growing well in pots, they make for a great container plant. Always make sure not to over water to avoid root rot and instead give your Camellia  water when the soil starts to feel dry, allowing it to fully reach the roots.
Nothing signals the start of autumn more than the spectacular Pyracantha (firethorn). Deep rich reds and golden oranges clump together to create a hedge of bountiful bronze berries. Pyracanthas are great for training against a garden fence or wall to create a stunning sheet of colour.
Plant
Plant roughly about 50cm from your surface area to stop the plant from drying out as this soil tends to be quite dry. Alternatively, these sublime shrubs can also be grown as part of a hedgerow.
Space
To adorn your outside space, try picking varieties such as 'Orange Glow' and Pyracantha coccinea 'Red Star' that truly create a burst of berries, bringing your garden to life. The birds will flock to the foliage and hoover up the berries as a winter food source, so site them well and you'll have way to watch wildlife at work.
So, there you go! To achieve a dazzling display of October colour, pick these top three blooms and bring beauty to your garden this Autumn.
Happy planting!

David Domoney is a Chartered Horticulturalist, Broadcaster, and Author. David has worked with a number of the UK's leading garden retailers as a plant buyer and strategic consultant. With more than 30 years experience, in horticulture, David is as passionate about plants now as he was when he bought his first plant at a village fete.