This particular episode of Love your Garden had its own particular challenges as we created in almost impossible rain—it rained from the moment we arrived until the moment we finished so there was no need to water in the planting at all.
You can get the look by going for marvellous Mediterranean planting and circular designs.  
The main challenge was trying to link two separate gardens. One that had previously functioned as a side garden and one at the back which came to a triangular point at the end. It took a lot of clever design and hard surfacing to link these collectively, to enable access to the space as a whole.
For this, in quite adverse weather conditions, we needed to construct a vast array of hard landscaping and erect three pergolas—not an easy job in a mudslide. As well as this, we knew there would be a large amount of planting to put in too. This was all in the hopes to transform the space into a lush haven for the family to enjoy.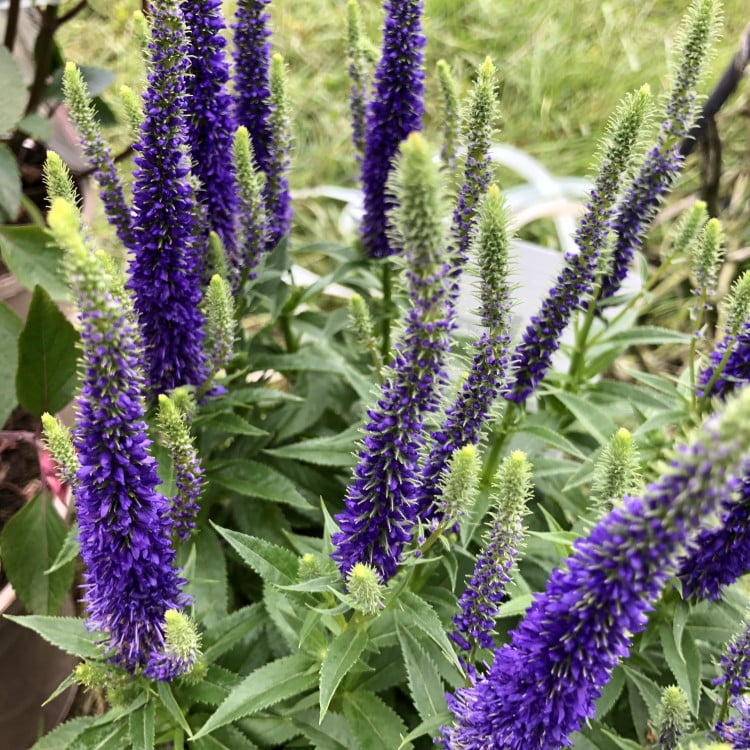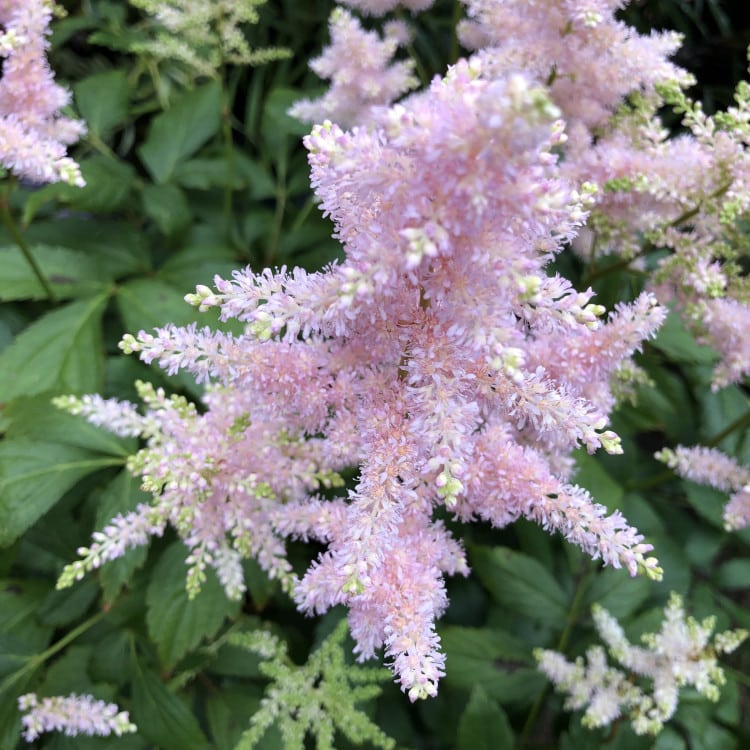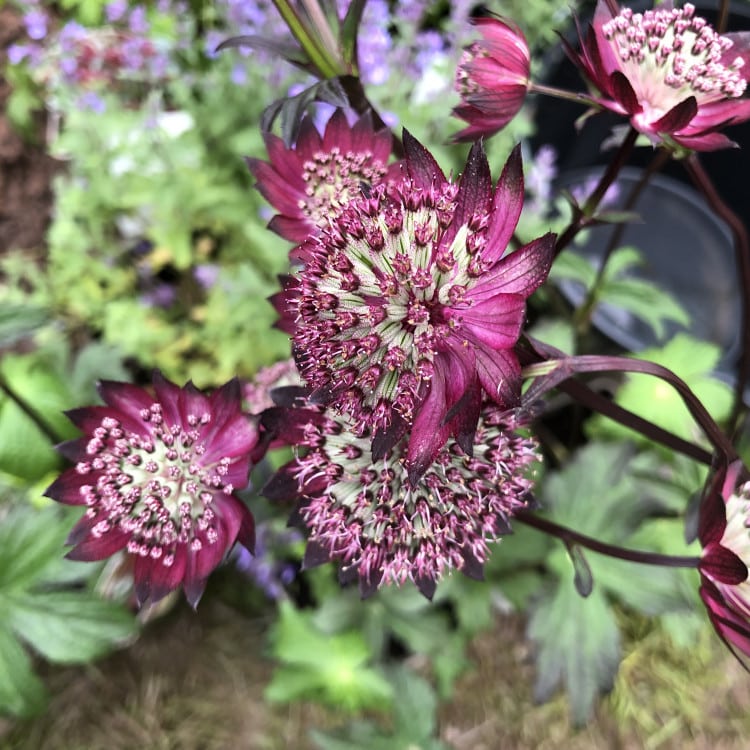 The planting that we chose on this episode ranged from a lot of larger shrubs to some beautifully flowering plants.
The Astilbes that we had in pink were particularly bright and put a smile on our faces while the wet weather was coming down.
The lush foliage underneath and the bright pink feathers above looked spectacular. Also planted in pink, was the salvia. This variety is called 'Kiss N Wishes' which had lovely fluted trumpet-like flowers floating above really nice foliage.
In addition to that, we also planted in Rhodohypoxis and that is a spritely coloured flowering plant.
It wasn't all about pinks though, we also underplanted with some Veronicas as well. 'Ulster Blue Dwarf' is a marvellous plant that works well as a lavender alternative, with almost rocket-like flowers of blue that open throughout its bloom.
Another favourite of mine is Astrantia, the variety we used is a reddish one called 'Gill Richardson'. It has deep crimson flowers right through to June and likes cool damp borders, so it was doing well as we planted it into position.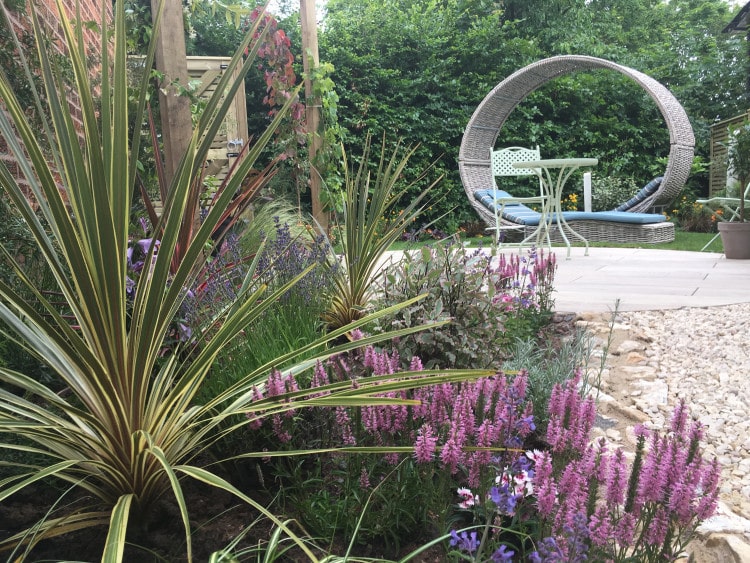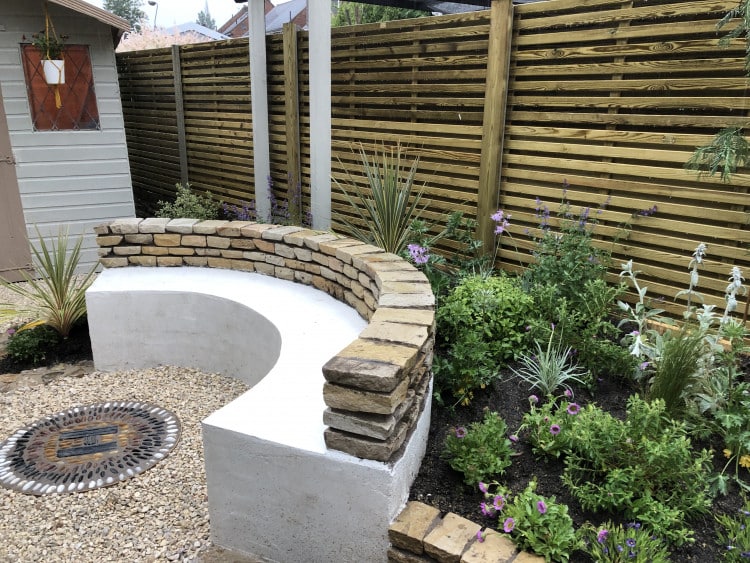 We also planted some of the large plants and trees into pots and containers, including olives that went into tall containers and some vividly coloured pots positioned on top of the walling to add height.
A lot of the themes of the garden seemed to run around circular shapes and curves. Alan's water feature had a stone circular base which held a large vase in place, from which water ambled down the sides.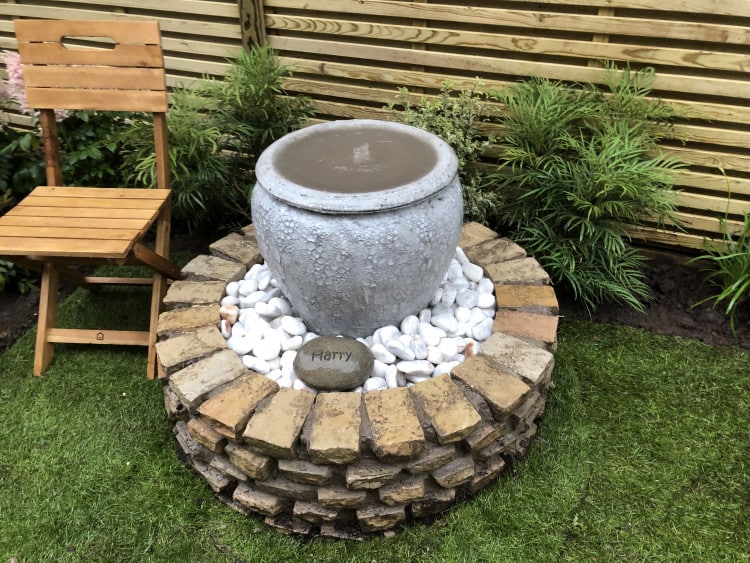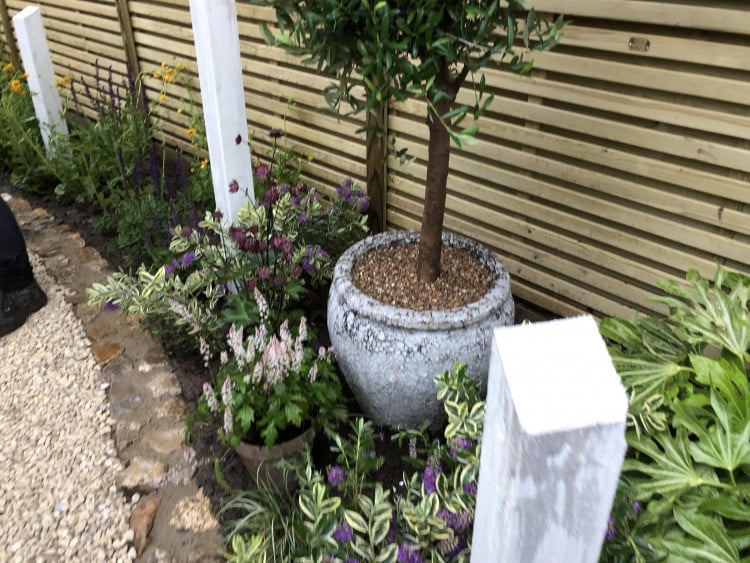 So too, the main patio area had a half-curved wall and a stone feature in its centre. These finishing touches all worked towards softening the geometric shape of the garden. It also meant that your eye was drawn to these areas and it created some fluidity throughout, with a meandering path from one section to the other.
The other main theme running throughout the garden's design was a link to the Mediterranean. This visual link cropped up within the garden's different zones to create a consistent style.
The sandstone and white-rendered walling looked particularly fantastic and this was repeated on the patio with the luxury villa-style outside living quarters. The BBQ area reminded me of a Gabion (which in Italian means cage) and, as it surrounded the crisp white stones, it picked out the crisp tones mirrored throughout the space. This was all finished with Pavestone paving akin to a beach boardwalk and marvellous furniture dressed over the surface for the family to sit at.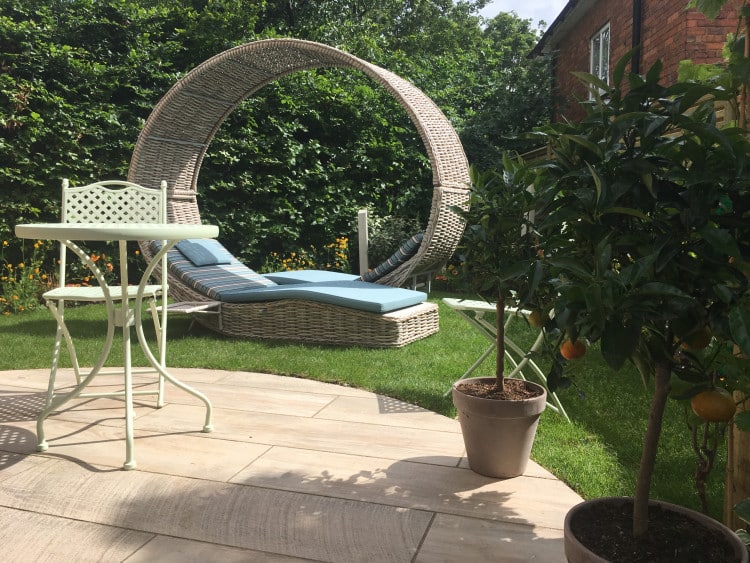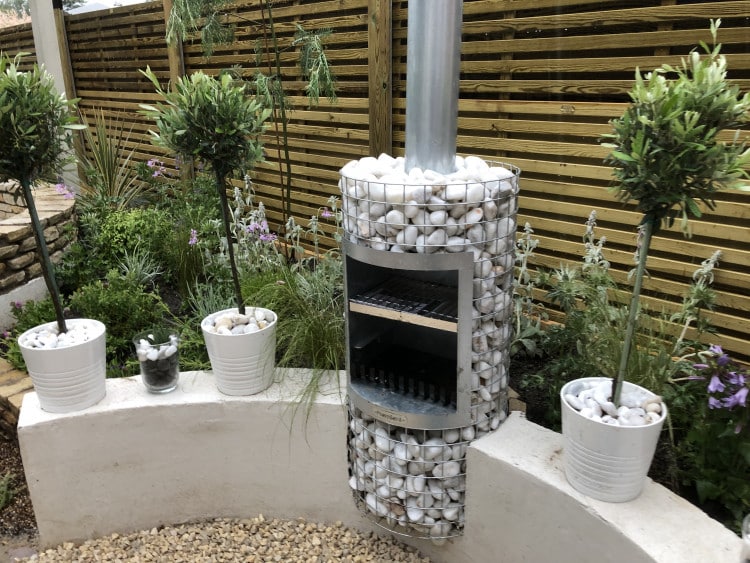 So there you have it, a combination of bright coloured planting and circular themes linked the two gardens into one jaw-dropping design for the family to enjoy, whatever the weather.

David Domoney is a Chartered Horticulturalist, Broadcaster, and Author. David has worked with a number of the UK's leading garden retailers as a plant buyer and strategic consultant. With more than 30 years experience, in horticulture, David is as passionate about plants now as he was when he bought his first plant at a village fete.