After several weeks hanging basket plants can start to fade and look past their best. The leaves start to turn yellow and flowers only appear sporadically, despite regular feeding and watering. So here's how to refresh hanging baskets to keep them looking their best after summer.
Why do you need to refresh your hanging baskets? Well, it's usually one of two things. Either the plant roots have outgrown their space in the basket, or the plant, being an annual, is nearing the end of its flowering life.
If plants have become 'root bound' it becomes increasingly difficult for their roots to absorb nutrients or water. A tell-tale sign of this is, immediately after watering, the water falls straight through the basket out of the bottom within seconds.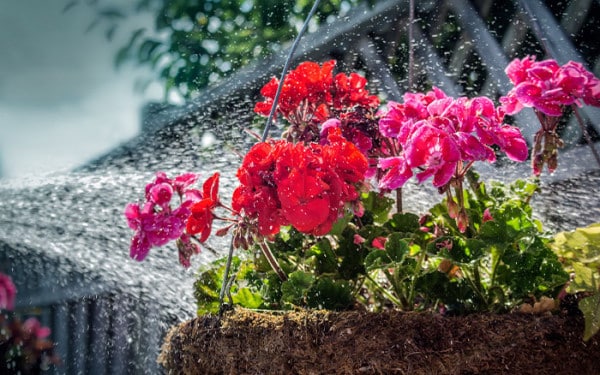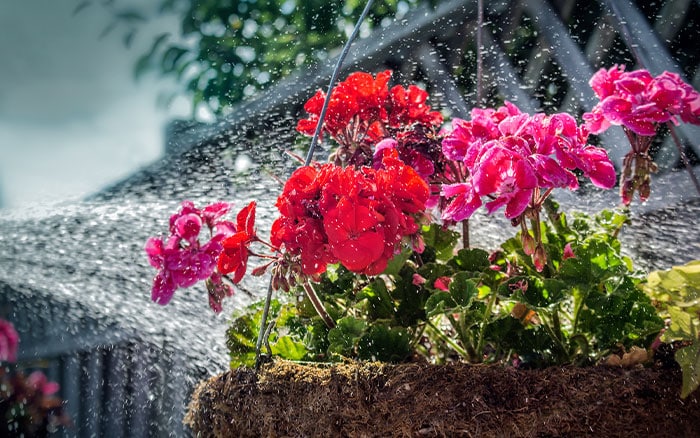 Either way, it's best to remove the plants from the basket. In the case of root bound plants, try and keep them going until the first frost by untangling their roots and planting them in your summer flower borders. You might have to cut the leaves back by half to perk them up and give them a liquid feed with a balanced nutrient fertiliser. But you've got nothing to lose, and you may possibly have a whole new set of flowers to cheer up your fading flower borders. Just make sure you water the plants in well.
Refreshing hanging baskets
Having done that, you can then refresh your hanging baskets. Do this by putting in some fresh peat-free compost and a new set of plants that are due to flower through autumn and into winter. Some great picks are violas, pansies, and cyclamen.
The many colours of viola on offer mean you can have a colourful hanging basket through autumn. They are fantastic little plants that will be at their peak in winter in a sheltered site. Viola will grow to 23cm tall.
Ceratostigma plumbaginoides (hardy blue-flowered leadwort) are great in a hanging basket or window box. It's a small perennial, growing to around 45cm tall. In a sunny spot, the late season blue flowers are lovely. As autumn progresses, the leaves will turn from green to red.

Caring for autumn hanging baskets
To get the most from your autumn containers, remember to provide shelter for the hanging baskets, perhaps near your home or against a stone wall. Although we typically get more rain in the UK in autumn, due to their position, hanging baskets may still need a bit of extra care and attention when it comes to watering and drainage.
Continue the joy of summer flowers by refreshing hanging baskets and planting up autumn and winter flowers. They'll bring some autumn cheer to your garden ready for the season ahead.

David Domoney is a Chartered Horticulturalist, Broadcaster, and Author. David has worked with a number of the UK's leading garden retailers as a plant buyer and strategic consultant. With more than 30 years experience, in horticulture, David is as passionate about plants now as he was when he bought his first plant at a village fete.