We are one step closer to spring, but this month there is plenty you can do to get a head start on growing season. Clean and organise your greenhouse or make a space on a sunny windowsill ready for your sown seeds to give them the warm environment they need. Find out which seeds to sow in February…
Once you've grown your own peas you'll never look back. The sweet taste of freshly harvested home-grown peas is magical.
Different types of peas will mature at different times of the year.
The first earlies are sown from March to June, ready for harvesting in 11-13 weeks.
The second earlies are sown from March to June, ready for harvesting in 14 weeks.
The maincrop types are sown from March to June, ready for harvesting in 16 weeks.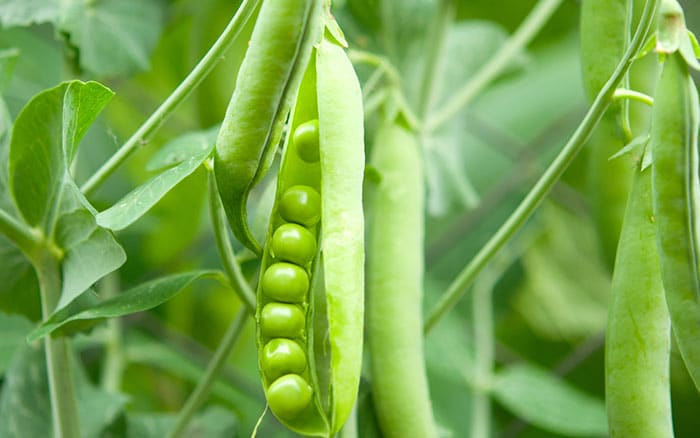 However, sowing indoors in February or March is a great way to get a head start, and also helping the seeds from being eaten by mice.
Sow peas in small pots, trays or a length of guttering, and space the seeds around 7.5cm apart. When planting out, ensure they have support from the start so their tendrils can attach as they continue to grow.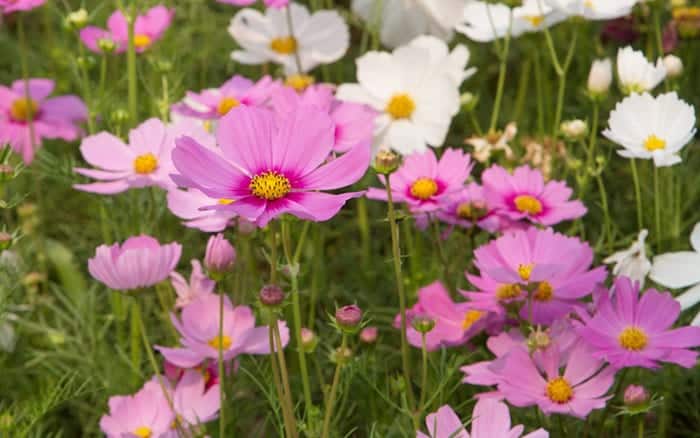 These are beautiful half-hardy annuals with an upright habit that add showy colours to your border. In 12 weeks, your borders will be blooming with the pinks, purples, whites and reds of Cosmos.
Fill your seed tray with seed compost or all-purpose compost, then sow the seeds on the surface before covering with a sprinkling of compost.
Place the seed tray into a tray with water to give the compost some moisture, then allow it to drain.
If you have a propagator, place in here at around 18-25˚C. Alternatively, cover the tray with a clear plastic bag. Then, when the seedlings have 4 leaves, they can be transplanted into small pots and planted out into the ground in April to May when there's no risk of frost.
Growing this crop will provide you will an abundance of crop that is full of goodness. In fact, it's one of the healthiest and most nutritious of plant foods.
It is one of the best sources of vitamin K that is essential for blood clotting, with one cup of raw kale providing almost 7 times the recommended daily amount!

To grow your own, you can sow seeds in modules and keep them indoors, before transplanting them to their final growing place around 6-8 weeks later.
Plant the seedlings in a spot with moist but well-drained soil with full sun or partial shade.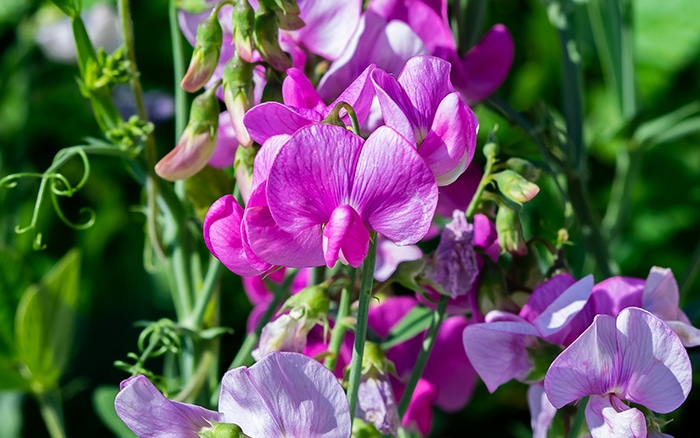 The fragrant flowers of sweet peas are easy to grow and will be the perfect addition near a seating area in your garden where you can relax and enjoy their beautiful scent.
The seeds germinate easily, so sow them in trays or in small pots, with 3 seeds for every 9cm pot. Sow the seeds in a good seed compost and position them in a greenhouse or warm windowsill.
Then, in May when the risk of frost has passed, the sweet peas can be planted out.
Before planting out, acclimatise them to outside by placing them outside for a day and bring them indoors for the evening and gradually increase their time in the garden.
Try your hand at growing tomatoes, whether you want to try beefsteak types or keep it sweet with cherry tomatoes.
There are two types of tomatoes; cordon, which grow tall and need support and more maintenance, or bush, which are best for beginners as they don't require much maintenance or staking.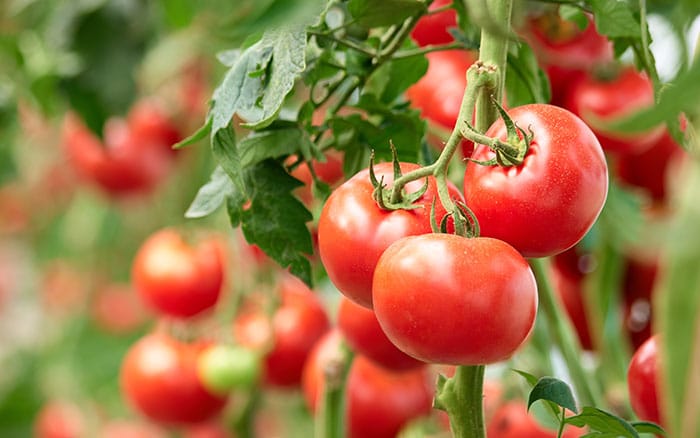 Sow seeds in small pots with seed compost and place them in a propagator or cover them with a clear plastic bag and place them on a windowsill with bright light.
Whatever seeds you sow this February; you have the joy of watching the plants grow over the next few months as we step closer to another growing season. Let me know what you're growing over on Facebook, Twitter, and Facebook.

David Domoney is a Chartered Horticulturalist, Broadcaster, and Author. David has worked with a number of the UK's leading garden retailers as a plant buyer and strategic consultant. With more than 30 years experience, in horticulture, David is as passionate about plants now as he was when he bought his first plant at a village fete.