There's never been a better time to enjoy the delights of the British seaside.
And it's not just the beaches that are beautiful. Take a look inland and you'll see some amazing coastal gardens. Known for their silvery foliage, grassy greens, and bright flowers, whether on cliffs, seafronts or bordering salt marshes, there's nothing more beautiful.
The plants – full of colour, texture, and movement, and bringing a sense of wilderness and freedom – tend to be tough to survive strong sea breezes and salty air, often in poor soil. That means most coastal plants will thrive in any garden with well-drained soil and a sunny spot… so you can make your own coastal garden at home.
Whether you live on a windswept cliff or in the suburbs, clever planting can be used to create an illusion of salty air and sunshine.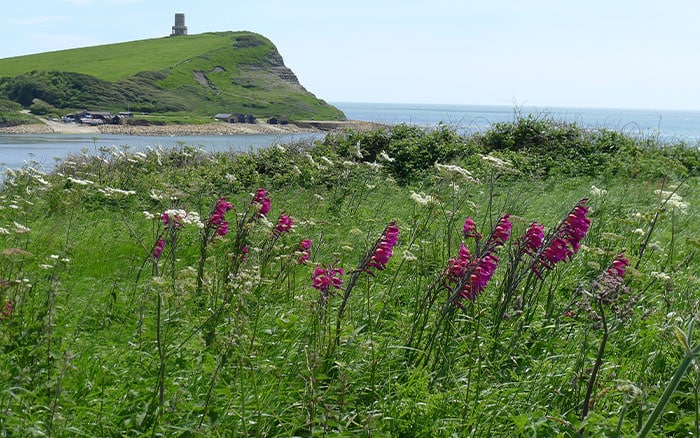 Mix colours, shapes, and textures together in your border, leaving everything to grow and get jumbled together and embellish the beds and borders with plenty of gravel, shells, and pebbles to give that nautical feel. All that's left is to pick plants suited to the seaside.
Start with Echium vulgare (viper's bugloss) which is a tall, self-seeding plant which makes it really low maintenance. The upright spikes of tiny purple flowers will add height to your borders in summer when positioned in a sunny but sheltered spot. The bees and other pollinators love it too.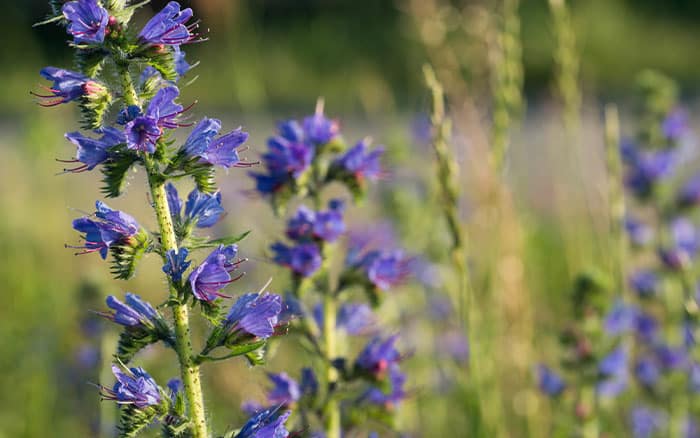 Another coastal contender is rosemary because it is incredibly hardy. The evergreen structure of this woody Mediterranean herb is joined with delicate blueish flowers in the summer.
Plus, it smells delightful, so plant it next to your doorway or on your patio near a seating area so you can enjoy the aroma, and have it at perfect picking height to take straight into the kitchen to cook with.
Armeria maritima (thrift) is a seaside classic with its cup-shaped pink flowers that are instantly recognisable.
These are evergreen and low growing to around 15cm, making them perfect for the front of a border or to bring colour to a rockery. Sea kale is a fabulous foliage plant, with wrinkled, silvery green leaves which are edible. Young leaves can be eaten raw or cooked just like spinach.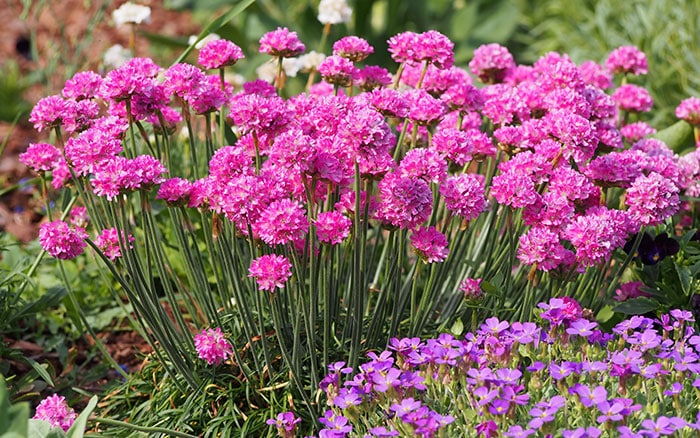 It dies down over winter but re-grows in spring, fresh and green. It's a great pick for filling in gaps between rock features.
The long-flowering plant, Erigeron glaucus 'Sea Breeze' has rich green foliage and cheery, daisy-like blooms throughout summer which butterflies love. It self-seeds to fill cracks and crevices and will grow in any free draining soil.
Tamarix tetrandra is a deciduous shrub with arching branches and plumes of pink flowers in spring, they're low maintenance and a classic coastal pick.

Although it may look delicate, the deceptive Limonium latifolium, or sea lavender, is a very tough plant. The wiry stems bear masses of tiny pink-purple flowers from July in a sunny spot and though it is drought-tolerant and likes a sandy soil, it is still quite happy in moist conditions too.
For a striking evergreen, try Cordyline australis, which has the appearance of a small palm tree and will add an exotic atmosphere to your coastal style garden. Young plants look especially great in containers but remember to protect them from harsh winter weather. Sitting under this palm looking up at the sky will transport you to a holiday haven right in the comfort of your own garden.
No seaside garden would be complete without grasses to bend and whoosh in the breeze.
With its evergreen foliage, Festuca glauca – known as Elijah Blue – is equally happy in containers or rockeries and adds fun texture and interesting silvery-blue colour to flower beds. It's also striking when clumps of it are planted separately among gravel and pebbles.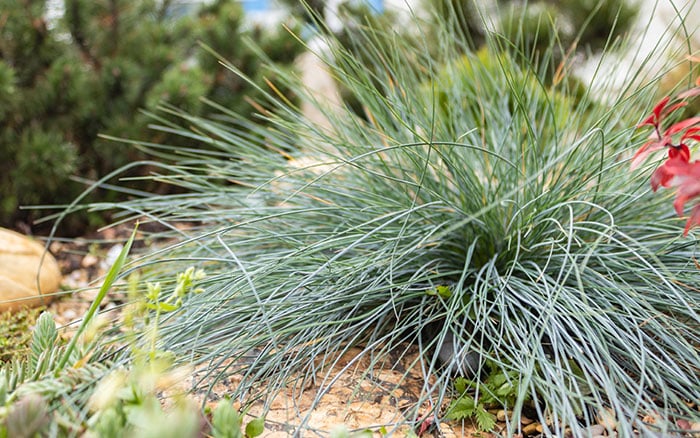 Finally, Verbascum 'Gainsborough' is the ideal coastal plant for poor soil, as long as it is free draining. If grown in fertile soil it can grow up to 1.5m tall, so may need a little support.
It has fluffy silvery leaves and yellow flower spikes that loom out of flower beds in a sunny and exposed site. But it doesn't self-seed, so you will need to propagate by root cuttings in winter.
Fully embrace the coastal style and add in plenty of props to complement your planting designs.
Get hold of fish crates, anchors or even an old boat! You can use these as planters and props to complete your coastal look.
Get creative and get the kids involved with painting some of the pebbles.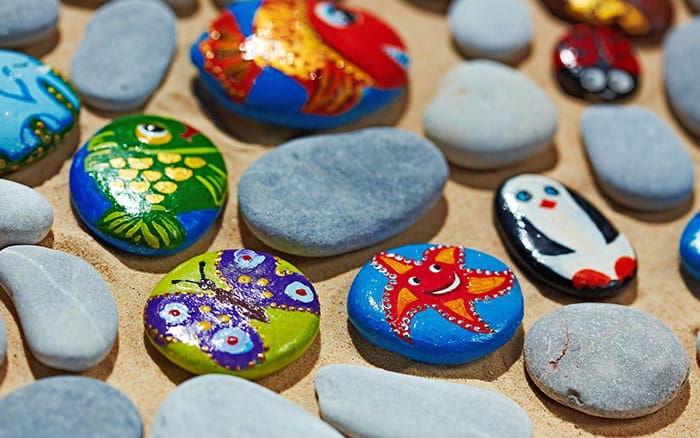 With sweeping textures, silver foliage and vibrant blooms, alongside props for a nautical theme, your space can be transformed into a seaside haven even if you're miles inland.
Happy gardening everyone!
Tip:
Keep punnets after you've enjoyed your summer
berries – they are perfect for growing seedlings in
until they're ready to be planted out.
How do I get my annuals to keep flowering?

Annuals are plants that complete their growing cycle in one single season, so they do a lot of living in a short span of time. Once they start blooming, they tend to flower all season long. For maximum impact, deadhead regularly by pinching off any old flowers so the plant puts its energy into producing more flowers.
What is the best way to use trees in my garden design?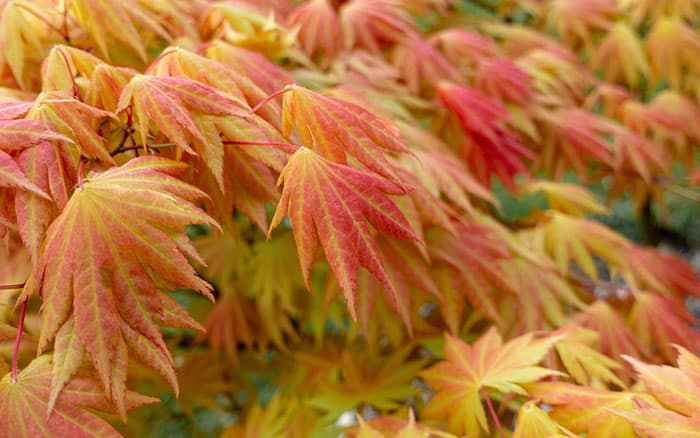 Trees bring height and texture, as well as colour. Some produce flowers and edible fruit, and they are great at attracting wildlife. They make an ideal focal point at the end of a path or in the centre of the lawn. If you're short on space, compact tree such as Japanese maples grow well in containers.
David Domoney is a Chartered Horticulturalist, Broadcaster, and Author. David has worked with a number of the UK's leading garden retailers as a plant buyer and strategic consultant. With more than 30 years experience, in horticulture, David is as passionate about plants now as he was when he bought his first plant at a village fete.