If you're lucky enough to have a garden at home, they're such a fantastic way to keep your kids in good habits.
Some fresh air and exercise are a given, but outdoor activities are hands-on, engrossing & require oodles of imagination.
I often take the classroom outside because there is such a lot for children to learn from nature. Use your garden as a learning tool.
Kids love wildlife and there's no better way to really engage with it than on your own doorstep. From little gardeners do tomorrow's ecologists, horticulturists and conservationists grow.
So, here are four projects that will keep kids enthralled with all the garden has to offer. You never know, it might inspire a lifelong passion.
No matter your little one's age or ability, there's a landscape they'll love. You can adapt their growing space to suit whatever, and that's the beauty—growing at home is for everyone.
• In the past, I've used a wheelbarrow, but you can use a flower pot or even a biscuit tin as a vessel to grow in.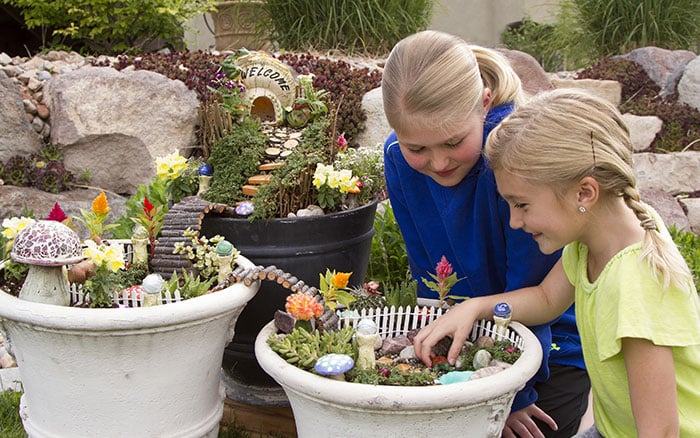 • Fill the container up with soil. If you can't get hold of some shop-bought compost, simply soil from your garden will do—just check it for any sharp objects or stones.
• Either you can give them plants to plant up themselves or they can take clippings from the garden; a conifer clipping makes a mini conifer tree, rosemary and lavender are small hedgerows, and sweet-smelling too. If you're planting real plants, then make sure to put in some drainage holes.
Their imaginations will fill in the rest with a little help to set the scene. Some ideas I've used in the past, with just bits from around the house, are using lollipop sticks for bridges and fences, gravel and stones to mark out little paths, and turn a jam jar lid turned upside down that's with silver foil and water will make a little pond.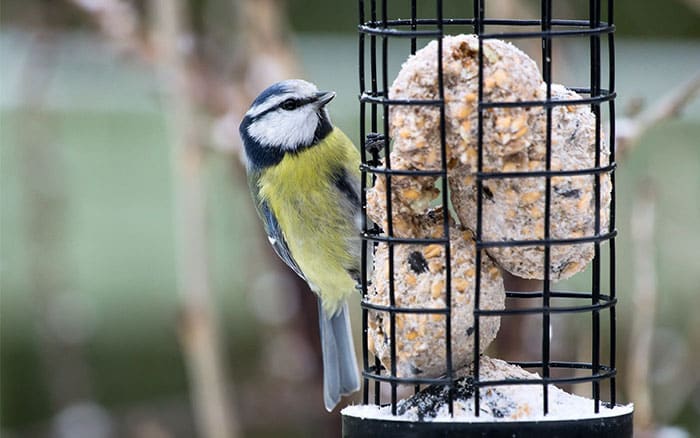 My children's greatest delights in our garden is watching the birds and they now look forward to the RSPB's Great British Birdwatch every year, we take part as a family.
Building a bird feeding station is an easy way to encourage more birds in. There are lots of tutorials on my website, but the easiest way is to make fat-balls in the kitchen first.
• You need ordinary birds seed (preferably without peanuts at this time of year when there are baby birds around, as they become a choking hazard).
• Simply work cereal, seed, cheese and raisins into some soft lard, creating balls with your hands.
• As you go, place a piece of string into the middle of the ball and enclose the mix around it.
• Once it's set in the fridge overnight, the string will stay centred in the middle and allow you to hang it out on a garden tree.
It's not just food that attracts birds, it's vital water sources too. My girls take turns to fill up our birdbath for the bees and other pollinators too. Then you can start watching garden birds together and even download images from the internet so they can match the bird to the name.
Leaves are often overlooked for the more glamorous parts of the plant, like the bud, flower or fruit, but leaves are absolutely fantastic. The first part of the fun is to engage kids with collecting up as many different types of leaves as they can, like a scavenger hunt. Then they can bring them back and lay them out.
• Younger kids can sort them into piles of similarly shaped leaves, while older kids can begin to find them on a plant finder app—there are so many to download for free.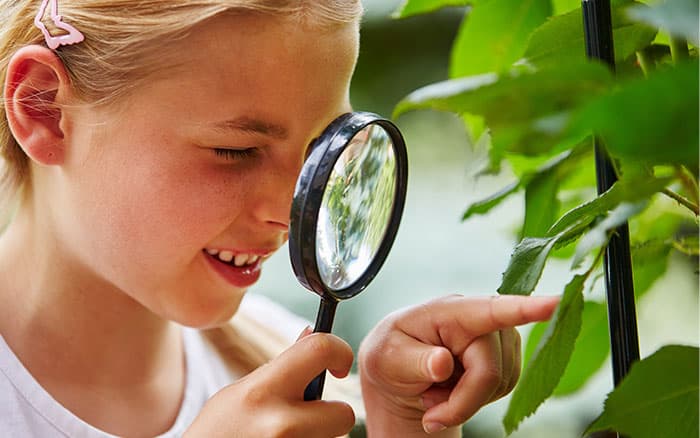 • They can even incorporate them into crafts. Actually, leaves are great materials for making collages.
• Either plaster the page with different coloured leaves, using nothing other than the leaves themselves and PVA glue, or create animals and shapes alongside paints, pastels or crayon drawings—a quick way to multimedia art.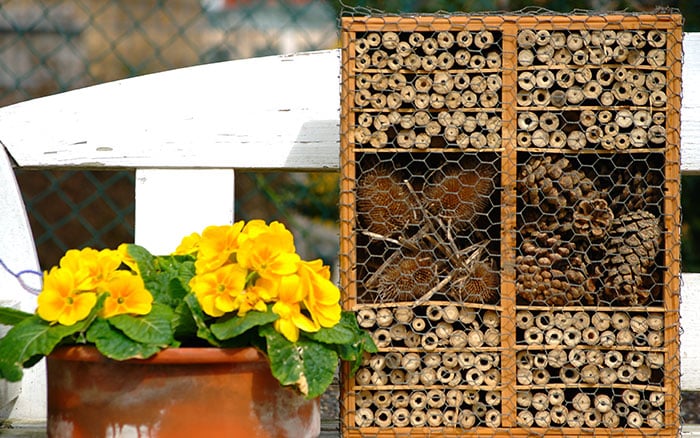 It's wonderful when kids understand just how vital insects are for our ecosystem. Ladybirds, butterflies, bees, lacewings, woodlouse and beetles all play a part in growing our plants.
A top project they will adore is getting stuck in building an insect house for all the lonely bugs that need a hotel to stay in. With mine, we talk about the insects affectionately, so they really enjoy helping out.
• Find an open-fronted container—anything from a picture frame, a wine box, biscuit tin or plastic bottle will do.
• You want to start filling the large items first, cardboard, twigs, and toilet roll holders, and then cram the smaller materials inside in the spaces that are left.
• Insects love hollow plant stems, like straw or bamboo. But moss, dry leaves and woodchips that you can tightly pack together whilst leaving nooks and corners for shelter are perfect.
• Soon it will be tight enough that no materials fall out and it can be hung up outside.
Tip:
Don't forget to
check for nesting birds before
clipping back hedges.
Whichever way you look at it, your garden is a great way to keep kids entertained this time of the year.
Happy gardening everyone!
When can I plant some summer bedding?

Plant summer bedding, such as cannas and dahlias, only when the danger of frost has passed. For those grown under glass, start hardening them off by gradually introducing them to outside conditions.
What's the easiest way to grow tomatoes?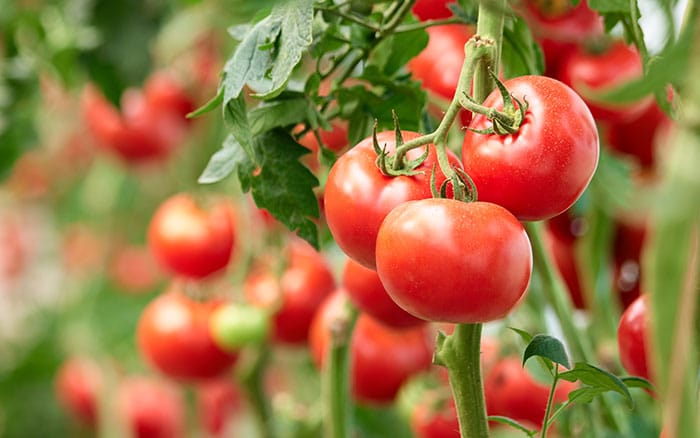 Bush tomatoes are easy to grow once you get them in a sunny spot. For this, grow bags are ideal. Just ensure that you water them regularly and start to feed once they begin to produce flower and fruit.
David Domoney is a Chartered Horticulturalist, Broadcaster, and Author. David has worked with a number of the UK's leading garden retailers as a plant buyer and strategic consultant. With more than 30 years experience, in horticulture, David is as passionate about plants now as he was when he bought his first plant at a village fete.