If a first impression is lasting, you'll want your front garden to be top class. Our front garden spaces have a lot to give as well, providing all sorts to our everyday lives.
So let's take a peek at how to revamp your front garden easily, for an outdoor that's dressed to impress and makes you feel your best.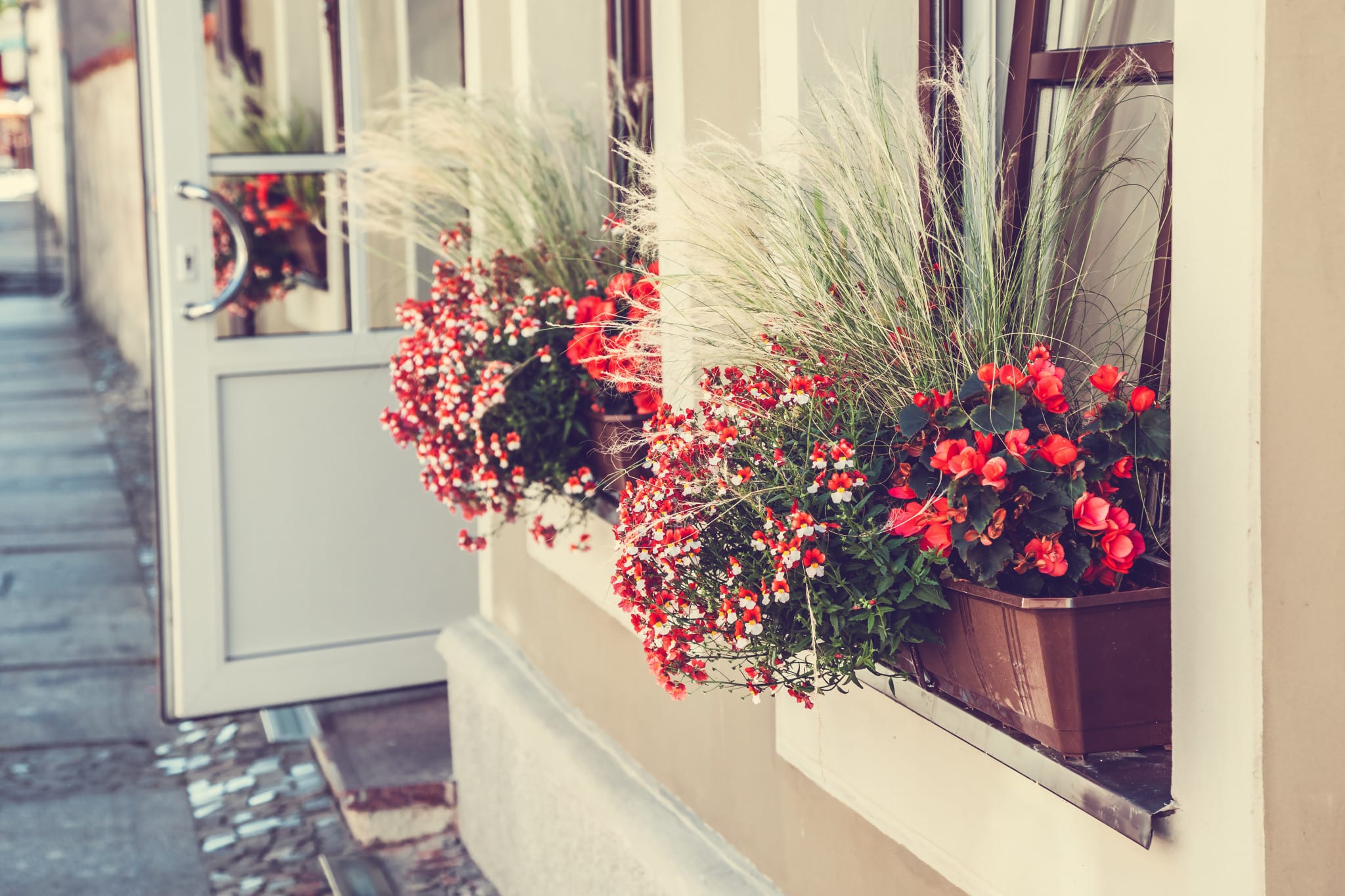 The benefits to bountiful front gardens are abound and that's even though most only account for an exceedingly small part of our plot—
perhaps just a humble window box or porch pot.
But, with five million front gardens across the UK stark of greenery, there's a large proportion of people out there that aren't tapping into the garden's potential for greatness.
Nowadays, nearly one in four front gardens are paved to make way for parking and bin storage–
that's three times as many compared to ten years ago, but plants play an important part of reducing urban temperatures and risk of flooding by aiding drainage through their permeable surfaces.
So, more plants mean less need for costly water management practices like SuDS (Sustainable Drainage Systems) to channel rainwater.
Instead, you can fill compact green spaces to the brim with plants and they'll return the favour with gifts to your home.
They can encourage wildlife, and act as a brilliant border to put you in a relaxed state of mind before even stepping through your front door.
Border hedges simultaneously provide shelter for birds and nectar flowers for bees.
Plants can also improve air quality and insulate buildings, reducing the cost of central heating by up to 30% by stabilising air circulation around the home.
So, investing a little on the outside of your home could benefit your indoor environment greatly.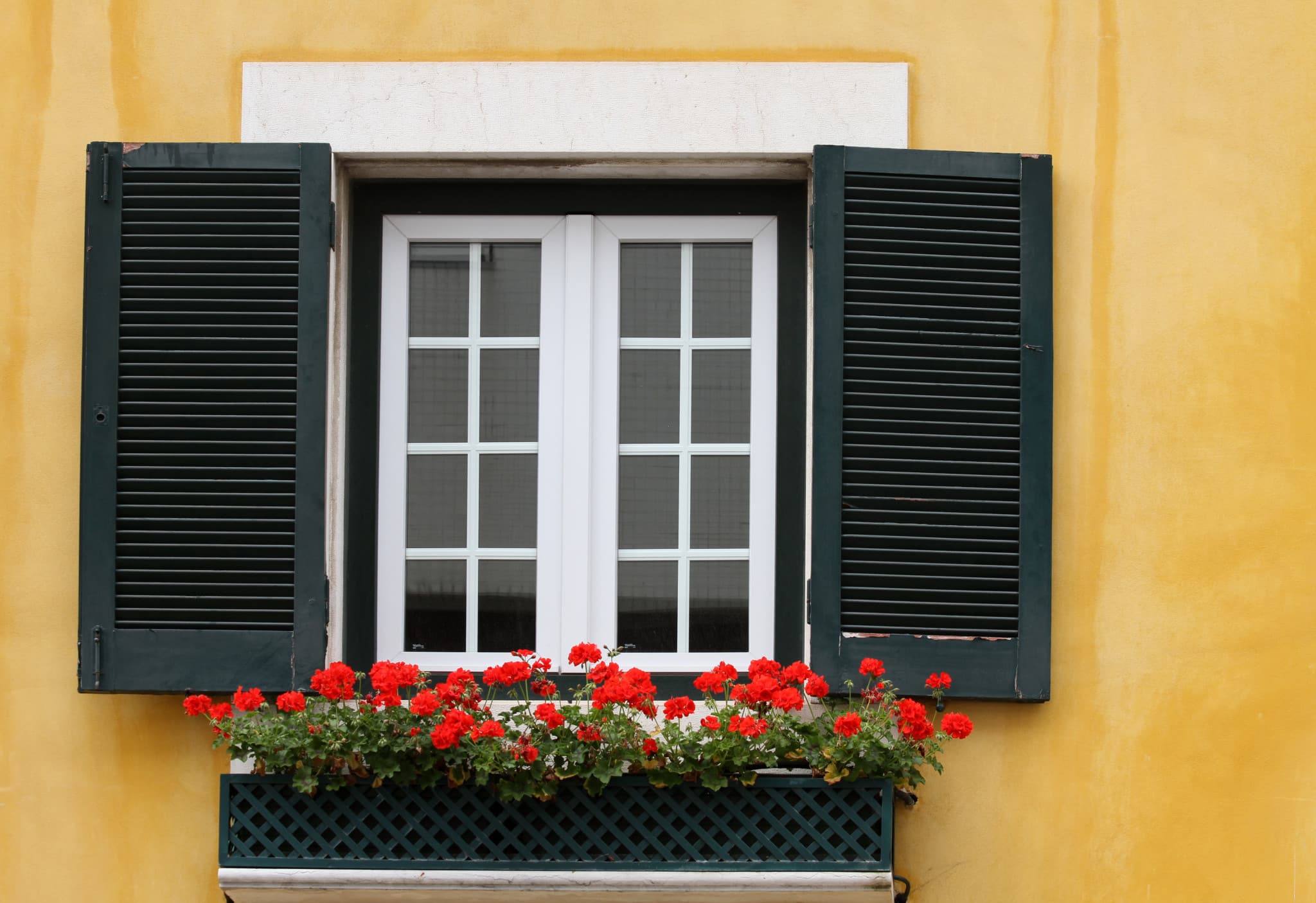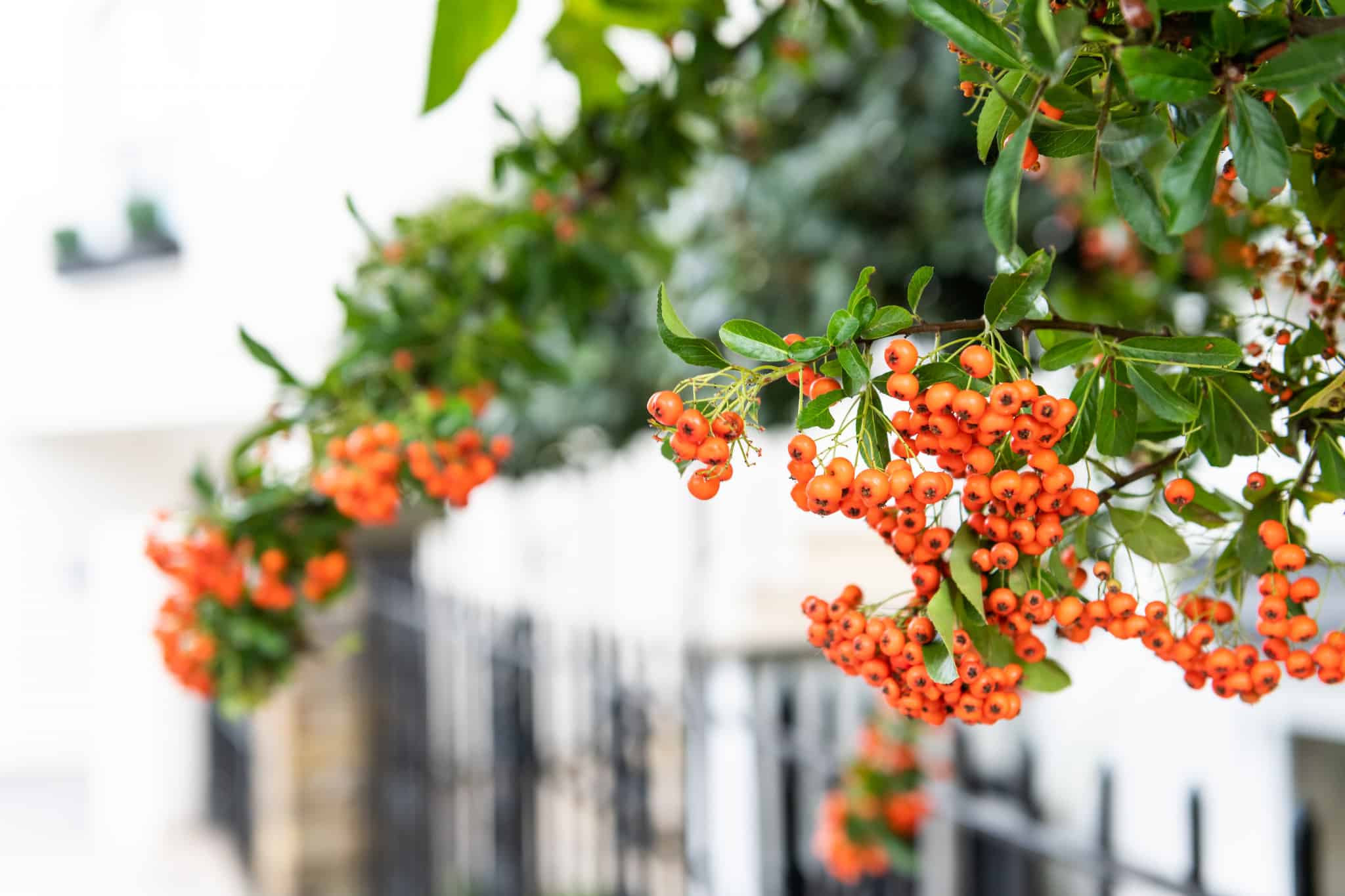 As the first statement of your humble abode, it's an idea to strike a balance functionality alongside ornamental enjoyment.
If you're keen to keep the practicalities of a paved driveway in place, plant around it.
I've seen driveways crosshatched with segments of grass using Pavestone's 'GrassPark' paving, but you can also do it with low lying growers like 'Bluesylva' forget-me-nots.
Small changes like this will go a long way to introducing a diverse range of wildlife to play a part in the garden's ecosystem.
Planting berry-rich shrubs, hedging plants like hawthorn, Pyracantha and pollinator-attracting lavender will start to shift the space into a wildlife-friendly one,
so that beneficial hedgehogs, birds and bees are invited in and this increased interaction has an effect on us physically and mentally as well.
By separating your home from the interruptions of the outside world through a foliage-rich barrier, you protect your personal space from external stressors.
Studies have shown this helps towards stress reduction, improving cognitive function and self-esteem.
As well as supporting us mentally, our physical wellbeing profits from plants too; especially in urban areas through absorption of car emissions.
If you're planting for purpose, what better purpose could there be than planting for cleaner air? Plants will not only convert but also store small amounts of carbon, particularly long-lived woody species, like Aucuba japonica.
For a garden supporting the greater good, revitalise your doorstep diversity with some perennial plants.
As these grow in the same place each year, they minimise soil disturbance to aid carbon capture while trees, shrubs and climbers help control the rising temperatures due to climate change.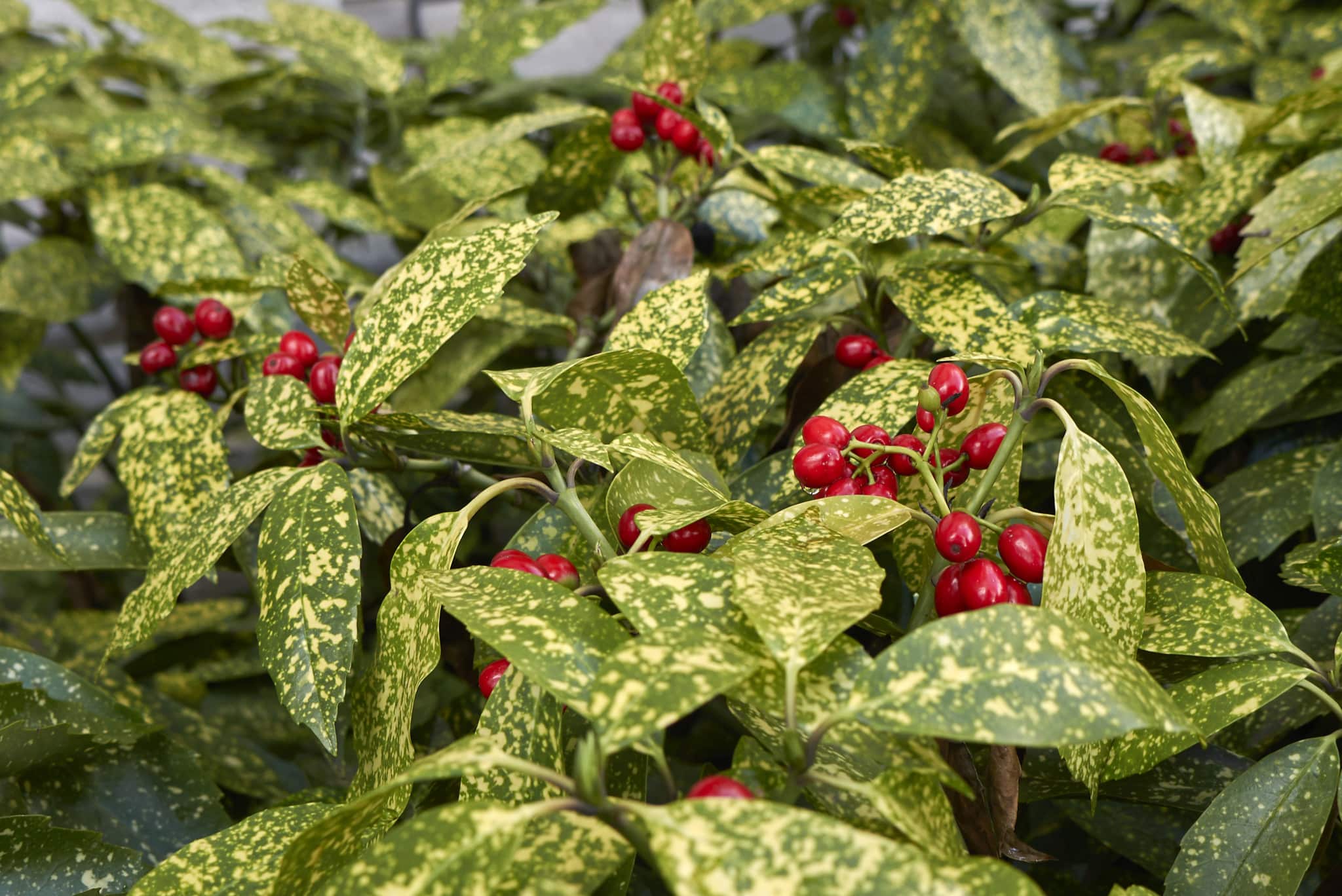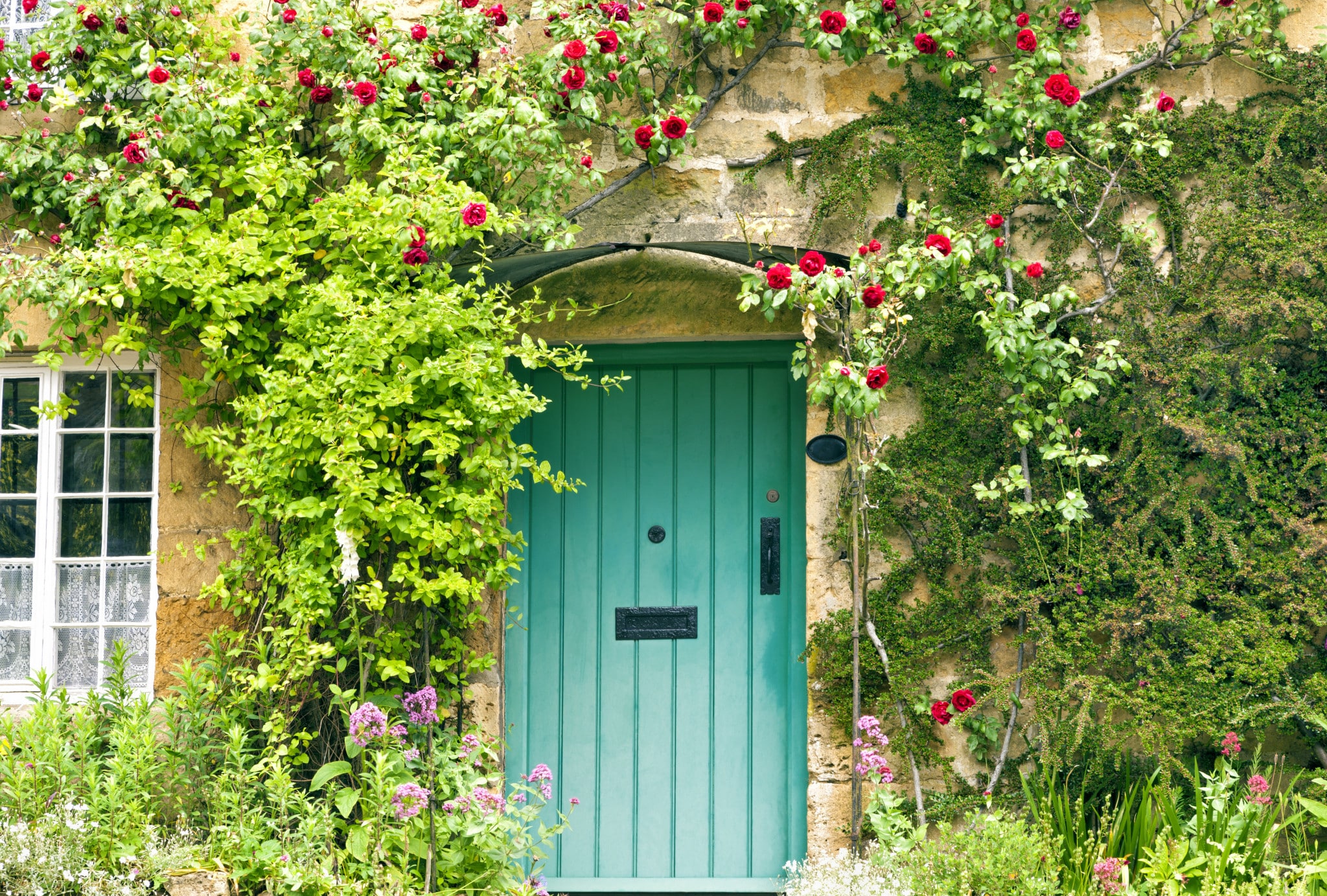 Once you've got a space worthy of a second look, maximise impact by snaking the garden path around so that visitors see more of it en-route to your front door.
Syringa (lilac) 'Pink Perfume' and other aromatic ornamentals can be planted at heights to encourage interaction. With taller greenery in situ, like the delicately blushed pink petals of Magnolia denudate, onlookers will be witness to all the spectacular sights, scents and sounds you've nurtured.
Keep limited floor space free for footfall by planting upwards. Planting on the side of your house can look striking as well as doing a world of good.
Climbing roses, honeysuckle, and jasmine will keep your house shaded in summer and warm in winter.
Of course, window boxes and hanging baskets pack a punch of colour and are easy to establish. Pot up seasonal favourites like geraniums, chrysanthemums or pansies and display them at nose height so that guests get the full effect.
Just don't forget to water them thoroughly because such small containers dry out very quickly. A little attention towards your front gardening goals will go a long way and there's so much to be gained from upping your front garden focus.
Tip:
In the same planting hole,
pop early Dutch honeysyckle 'Belgica',
which flowers May to June, alongside summer-flowering late Dutch honeysuckle
 'Serotina' and they'll give
year-round coverage
My garden is sloped; will I be able to grow vegetables?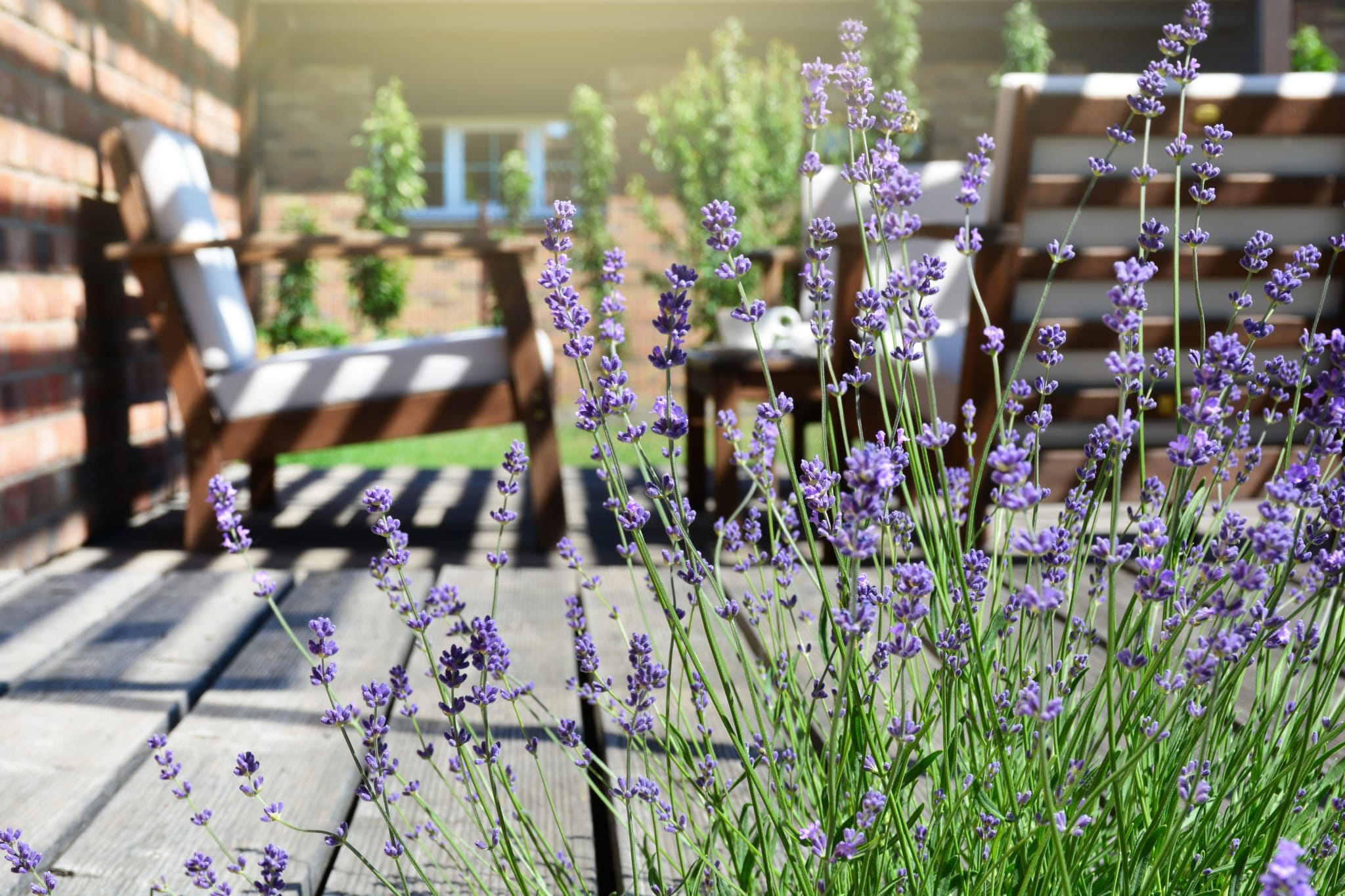 You can still grow but your crops may not grow evenly and soil may slide down the slope. Terracing can offer a solution. Use planks to retain soil in a series of steps. Remember that the soil will be damper at the bottom of the slope.
When should I start harvesting my potatoes?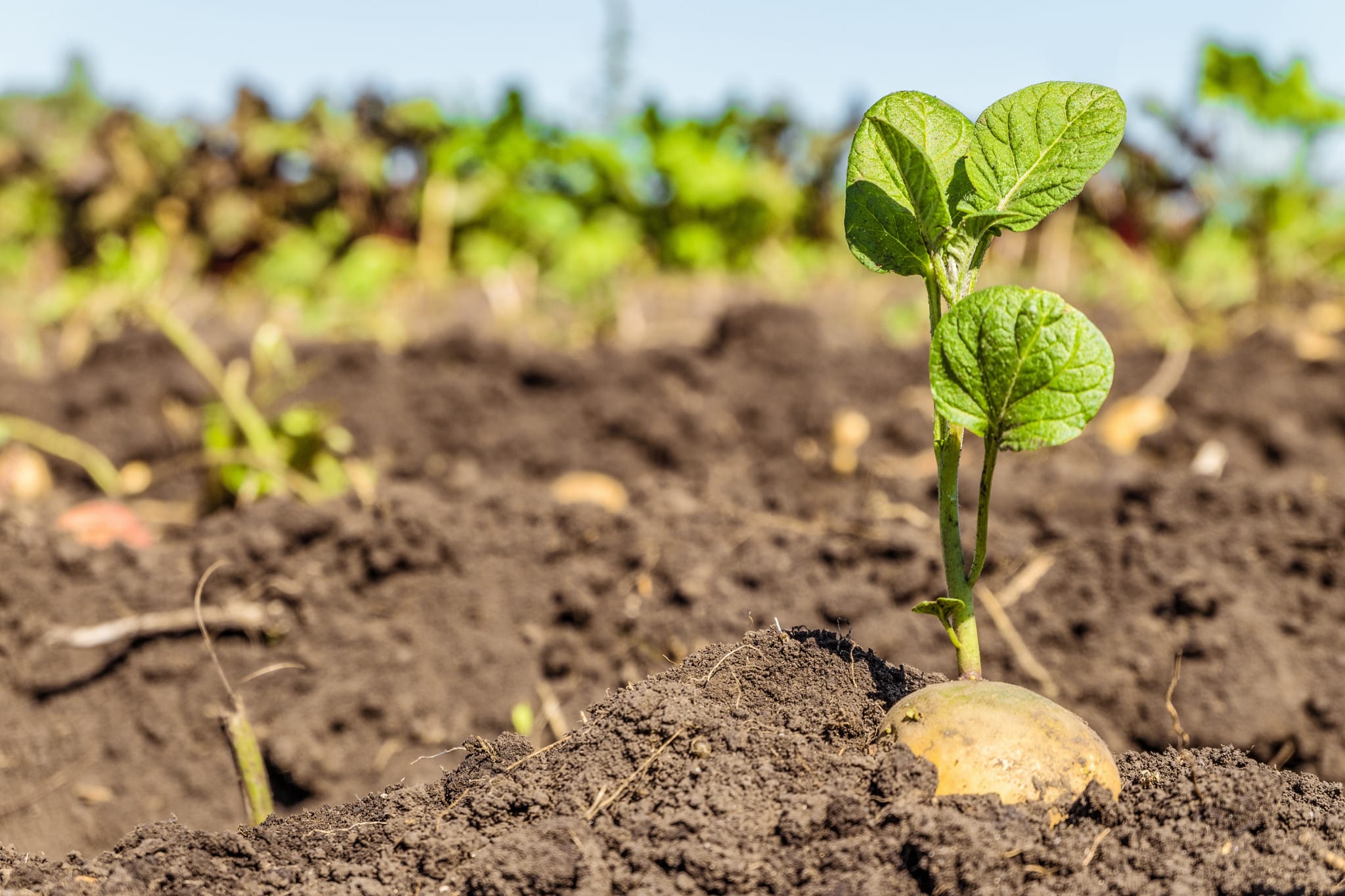 As potatoes have differing harvest times, always harvest after they're done flowering as a first indicator. With maincrop, wait for the foliage to turn yellow, leave it a week or so, and then harvest tubers using a fork or shovel.
David Domoney is a Chartered Horticulturalist, Broadcaster, and Author. David has worked with a number of the UK's leading garden retailers as a plant buyer and strategic consultant. With more than 30 years experience, in horticulture, David is as passionate about plants now as he was when he bought his first plant at a village fete.