Autumn is nature's time for planting.
A lot of the heat from summer is gone but the soil is still warm so that plants can send out roots and get established before winter.
Here are my top crops to get in the ground now so that they pay dividends next year.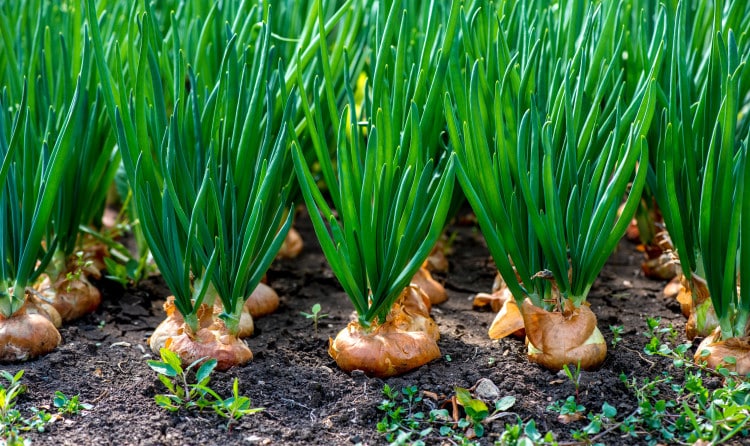 Onions do particularly well when planted now because they overwinter terrifically.
There are so many types to choose from: small onions, shallots, large onions (both red and white), but the secret with all of them it to put the onion bulb into the soil much like you would put in a lightbulb: push and twist.
When you plant in this way it makes sure the base of the onion is well bedded into the soil without gaps so that water can't get in and rot the bulb.
Garlic varieties you're planting can be chosen based on the culinary uses you have in mind; strong and light varieties have very differing tastes. Cultivar 'Spanish Roja' boasts a beautifully strong flavour and the cloves peel easily and tend to store well.
Garlic prefers alkaline soil so you can add lime to reduce the pH level below 6.5 and keep the plant thriving.
Pop the cloves into the earth about 6 inches apart with the flatter basal plate facing downwards and plant to a depth that leaves about an inch between the tip of the clove and the surface of the soil.
Speedy salad crops can grow at any time and are often a series of leafy crops, like spinach and rocket.
I had a large container left over from a tree planted last year, so I just filled it with soil and cast a speedy salad mix over the top and sprinkled compost over it.
Now it happily grows outside the house, where it's easy to reach and regularly harvest from.
Each year I get two clear crops from it and you can do that periodically right up until it gets too cold to do so.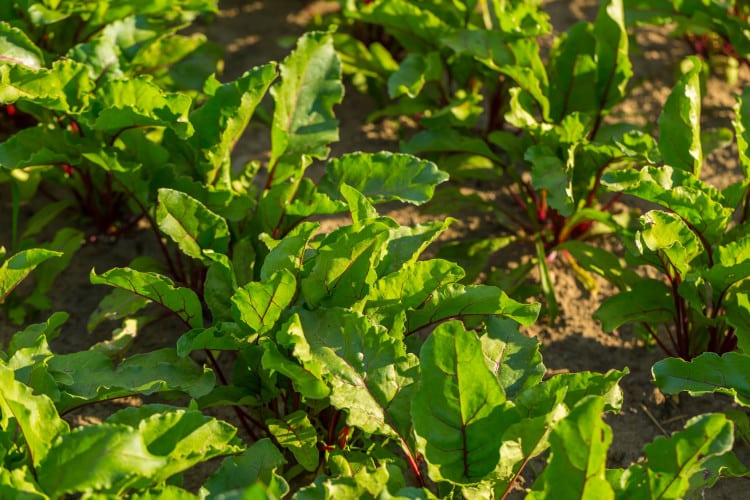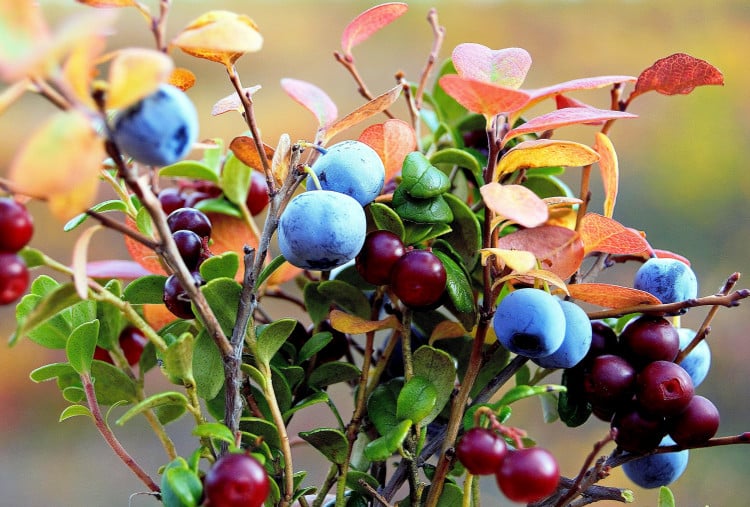 Soft fruit bushes, like currents, make marvellous plants to have around because they're so easy to grow in a wide range of soil conditions. You can site them in containers, in the midst of your fruit and veg area, or even in amongst ornamental borders.
Their lovely foliage flowers in spring and then you get the fruits during summer as well. Try a few different varieties and dot these around your outside space. With white, black and red fruiting plants available, your garden is sure to be adorned with striking visuals as well as juicy fruits for you to enjoy.
Blueberries are a classic soft fruit addition.
Preferring acidic soil, I've grown these before in raised beds with ericaceous compost or in containers with old nails or Brillo pads added to the soil to provide a source of iron to boost growth. Blueberry plants also add decoration, with foliage that provides autumn colour and delicate spring flowers – not to mention the deep purple fruits too.
Coming into Autumn you can buy raspberry canes as bare root or pre-grown in containers. If you can, get them in the ground now so they bed themselves in to gain an established root system and they'll grow fruit a lot better.
You can be clever with raspberries in that if you plant early summer harvesting varieties as well as autumn producing plants, you can get the right balance for a continual harvest of plump berries from early June to the end of October.
Fruit trees are perfect for now: apples and pears, cherries and plums. When planting apple and pears, it's not just for producing fruit; the wistful white flowers of an apple tree are one of my favourite things and this spectacular blossom is not to be underestimated.
You can buy them as dwarf bush plants, with a trunk of 75cm or as half standards, where the trunks grow to about a metre and a half, as well as standards which grow even taller. It's always best to check with a reputable local garden centre for advice before planting so you can ensure you get the best crop for your plot.
Another consideration is whether your fruit tree will self-pollinate or if you need other fruit trees in and around the neighbourhood for pollination.
Just like with flowers, pollen is carried from one fruiting tree to another through pollinators or in the wind, but self-fertile varieties are also available to guarantee success.  There are self-fertile 'Cox' and 'Laxton's Superb' varieties of apple trees and look out for the 'Conference' pear tree variety as well.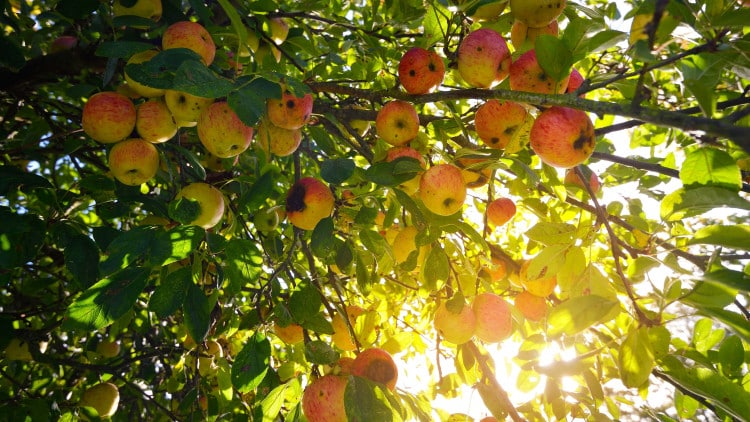 Tip:
Once your central heating is back on,
group together your tropical houseplants
and sit them on a tray filled with wet gravel
to create a humid micro-climate.
Autumn doesn't mean your garden is winding down. Plant these crops now, and it'll ramp up the look of your garden space at the same time as providing healthy harvests next year.
Happy gardening everyone!
What can I do with all the leaves gathering on the lawn?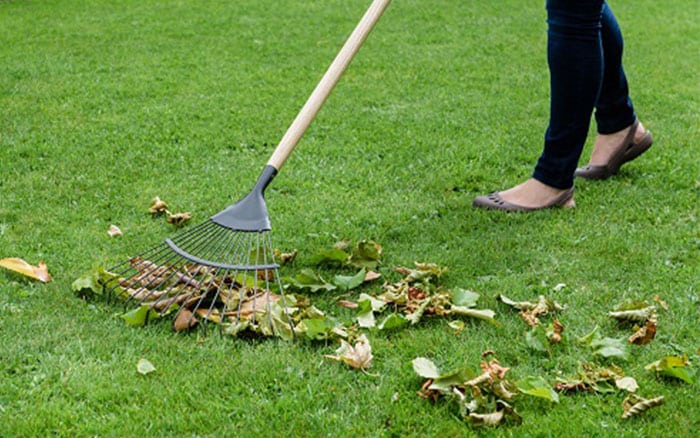 Now's the perfect time to keep raking up leaves so that they don't smother your garden lawn and block out sunlight. From this you can make your own leaf mould. Just pop the leaves into a hessian bag, leave behind the garden shed over winter, and use to dress your soil with organic matter come spring.
How do I know when my sunflowers are about to seed?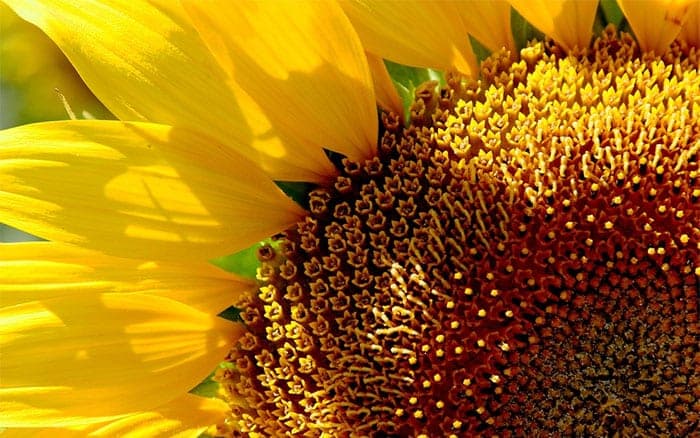 Collecting sunflower seeds to consume or provide new plants next year is well worth the effort. You'll know when they're ready because the heads drop, the petals dry and the back of the sunflower's head goes yellow and brown. Plus, when you look at the seeds, you'll see that they've darkened.
David Domoney is a Chartered Horticulturalist, Broadcaster, and Author. David has worked with a number of the UK's leading garden retailers as a plant buyer and strategic consultant. With more than 30 years experience, in horticulture, David is as passionate about plants now as he was when he bought his first plant at a village fete.