Whilst you're busy on the veg plot hardening off and planting out seedlings, don't forget the fruit garden. Find out my top fruit picks so you can grow your own this May…
This is the time of the year when you need to make sure you protect the ripening fruits as the birds will take them the instant they are ripe. Consider investing in a fruit cage, or if not, cover with a fine mesh netting that's narrow enough to prevent birds getting caught in it.
This variety is not only very early to ripen but also produces sweet, juicy berries with a gorgeous glowing red sheen. Strawberry plants planted this year will give a much better crop of berries next year if you can bear to remove the flowers to stop them producing fruit in the first year. This means they build up their strength to really pump out the berries the following year. If you have existing strawberry plants, then now is a good time to protect the ripening berries from rotting by placing straw under and around them.
Harvest June to July
Half hardy
Grows 30cm tall and 30cm wide
Moist but well-drained soil
Full sun
Sheltered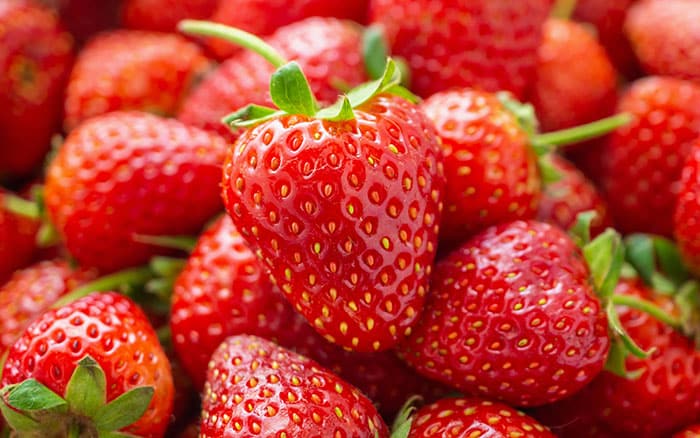 Gooseberry 'Hinnonmaki Red' 
Grow these for large, deliciously sweet grape-like berries in mid-July. May/June is a good time to thin out the clusters to enable the remaining berries to grow wider. Don't waste the thinning; add the young berries to a green leaf salad with a citrus dressing. Another good thing about this variety is that it will produce fruit even in shade or if grown in poor soil.
Harvest mid-July
Half hardy
Grows 1m tall and 1m wide
Well-drained soil
Full sun or partial shade
Exposed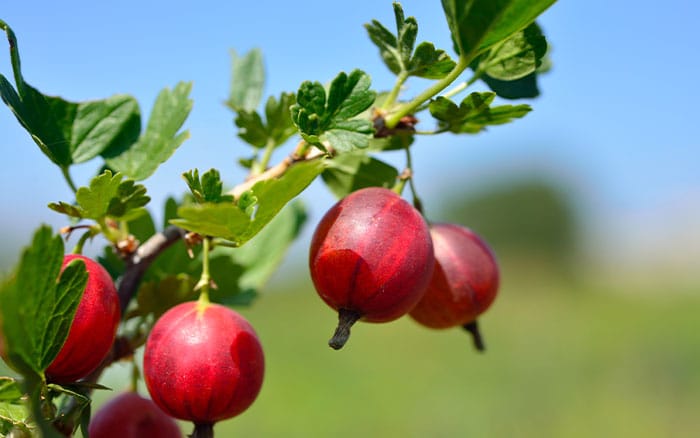 Morello cherry trees are great to grow in a shady spot and even if you don't have much space, they are easy to fan train against a wall. Late spring is a good time to start the initial training if you buy a young tree. Simply cut back the main stem to about 40cm, leaving three strong buds. Then come summer, put two canes at 45-degree angles and tie each of the branches to a cane. Remove any other shoots if they develop from the trunk. Their sour fruit is perfect for adding to pies.
Harvest June to July
Hardy
Grows 3m tall and 3.5m wide
Moist but well-drained soil
Full sun or partial shade
Exposed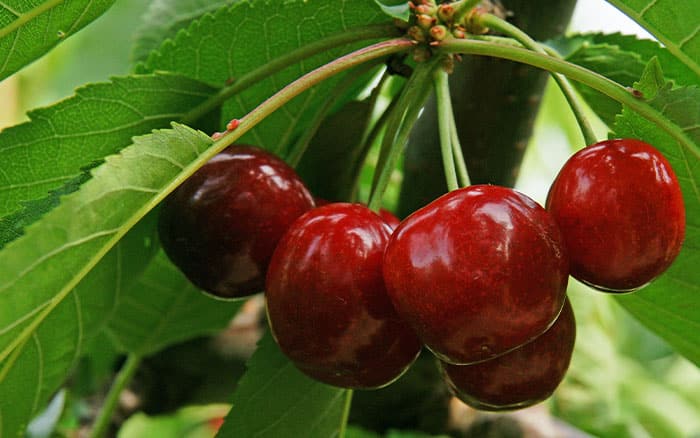 If you love rhubarb and want to extend the season of cropping, then adding this cultivar to your patch will mean you can continue picking rhubarb sticks until June. Therefore, taking over from Timperley Early, which crops March to May. It's important to pick all the new growth, even if tiny sticks.
Harvest April to June
Hardy
Grows 60cm tall and 90cm wide
Moist but well-drained soil
Full sun
Exposed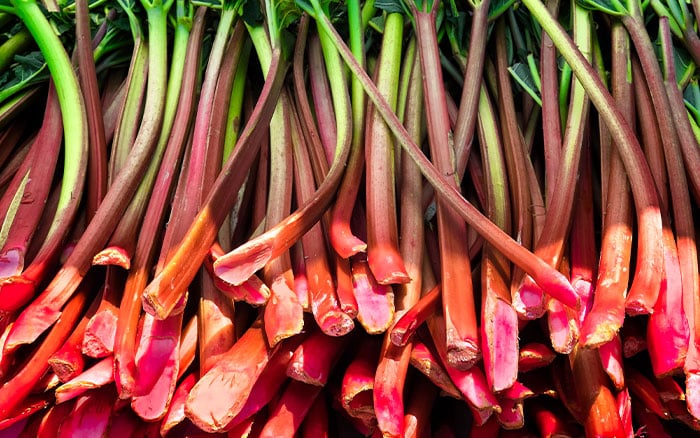 At this time of the year many apple trees are covered in pretty blossom and this variety is no exception. Discovered in the 1940s by a fruit farm worker in Essex, it's one of the first apples to ripen and is best eaten straight from the tree. If you've just bought and planted this variety or already have another type of apple growing in your garden, May is a good time to hang pheromone traps in the trees to reduce codling moth damage, a pest which can affect the fruit of apple trees.
Harvest September to October
Half hardy
Grows 30cm tall and 2m wide
Moist but well-drained soil
Full sun
Sheltered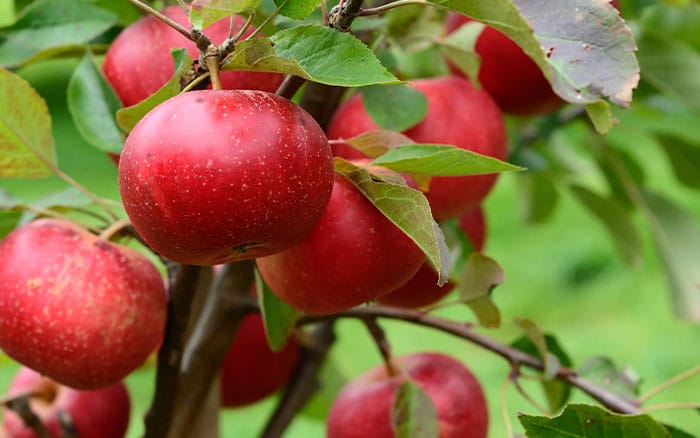 Think about your fruit to grow at home in May as well as veg. When you're growing, be sure to think about how you will protect your crops from hungry birds.

David Domoney is a Chartered Horticulturalist, Broadcaster, and Author. David has worked with a number of the UK's leading garden retailers as a plant buyer and strategic consultant. With more than 30 years experience, in horticulture, David is as passionate about plants now as he was when he bought his first plant at a village fete.