The crossover from winter to spring is upon us in March and, as we edge closer to the warmer months, the days are getting longer and our gardens are reawakening.
Here are my top plants for colour to bring you joy this month.
1. Narcissus 'Hawera'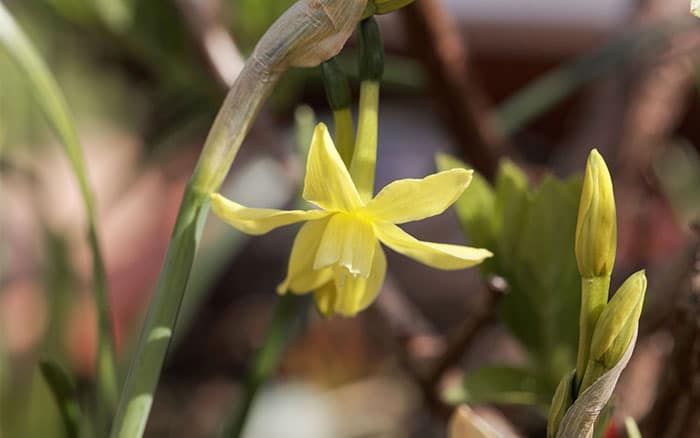 A sign of the spring, these bright, elegant dwarf daffodils have narrow foliage and will grow well in most soils in a sunny spot. Plant in groups in borders for a vibrant spring impact.
2. Ribes sanguineum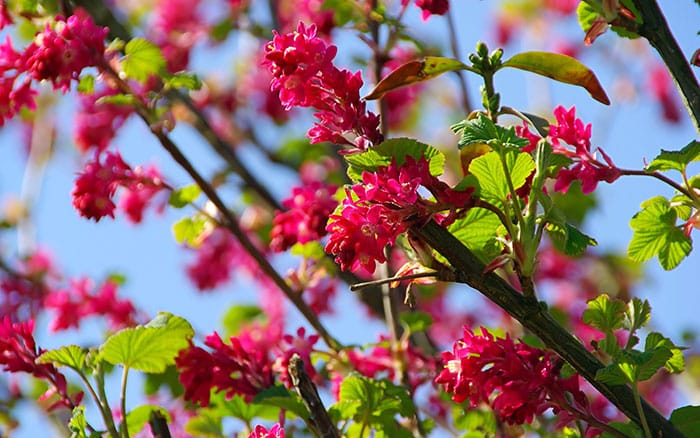 Flowering currants are bushy deciduous shrubs that flower in spring and bear fruit in summer. This low maintenance plant looks striking in hedging if situated in full sun in well-drained soil.
3. Heart-leaf bergenia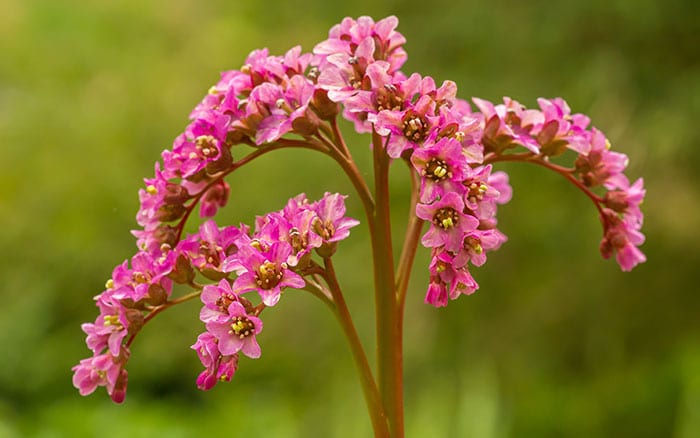 Through winter, the rounded, wavy leaves have a purple tinge. In spring deep pink flowers bloom; a stunning choice for a city or courtyard garden in a sunny or slightly shaded spot.
4. Rhubarb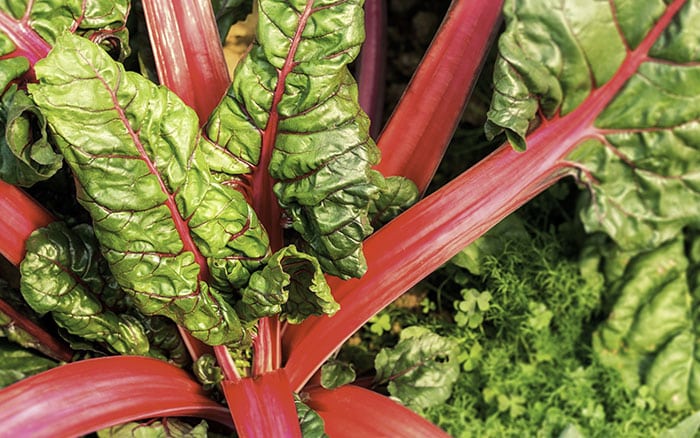 Rhubarb won't just inject pink and red tones into your garden, it'll provide edible stems that you can use in the kitchen. Pretty and practical, they will grow in full sun in a sheltered spot.
5. Primrose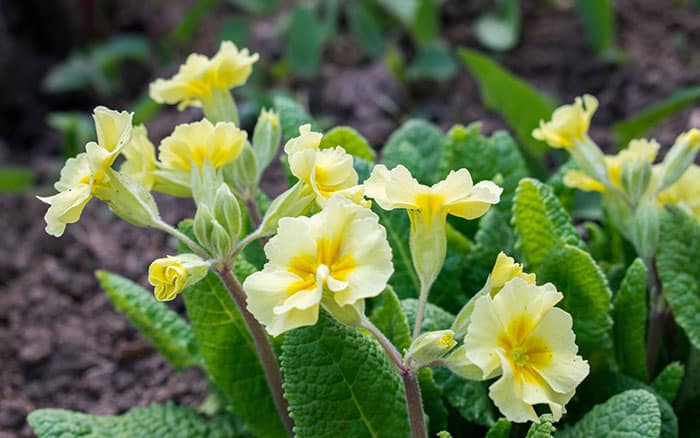 Primulas vulgaris are dainty perennials flowering in spring, often accompanied by a soft scent. The light-yellow flowers favour a sheltered position, looking great in a woodland garden.
6. Forsythia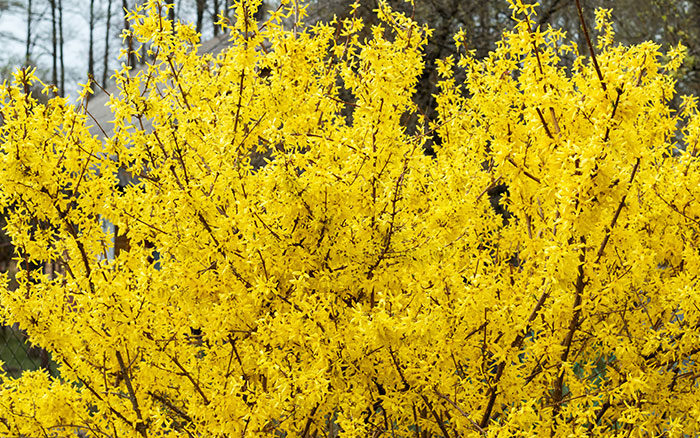 Signifying the reawakening of the garden from winter, forsythia is a lively addition to your spring garden. Position them in full sun or light shade in any soil and they will thrive.
7. Aubrieta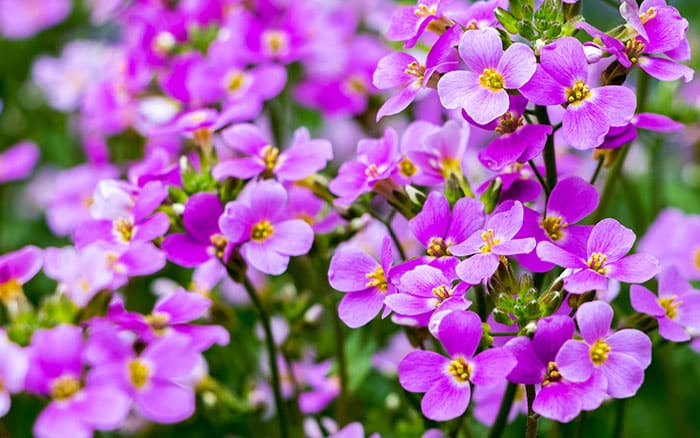 An evergreen, that provides attractive foliage all year round bears four-petalled pink-purple flowers in the spring. Well suited in a cottage garden, they are well suited for dry areas.
8. Pieris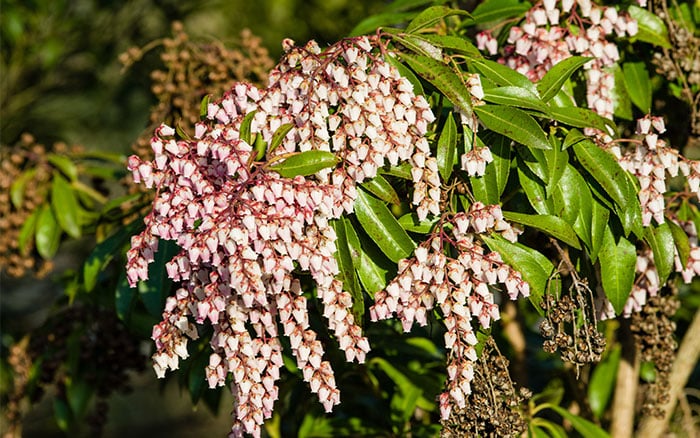 Pieris japonica 'Valley Rose' grow to around 1.5m tall and wide, producing delicately small pink and white flowers in spring. Preferring acidic soil, they are hardy but prefer a sheltered spot.
9. Common grape hyacinth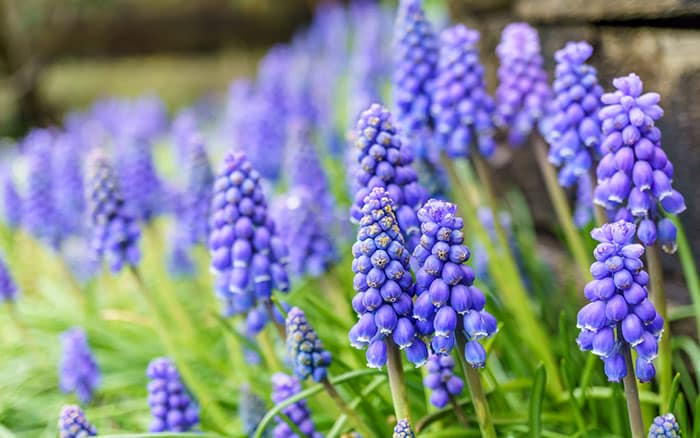 Add some textured colour with these blue-purple egg-shaped flowers that resemble a bunch of grapes. These hardy plants are tolerant of most soils and are low maintenance.
10. Spiraea japonica (Magic Carpet)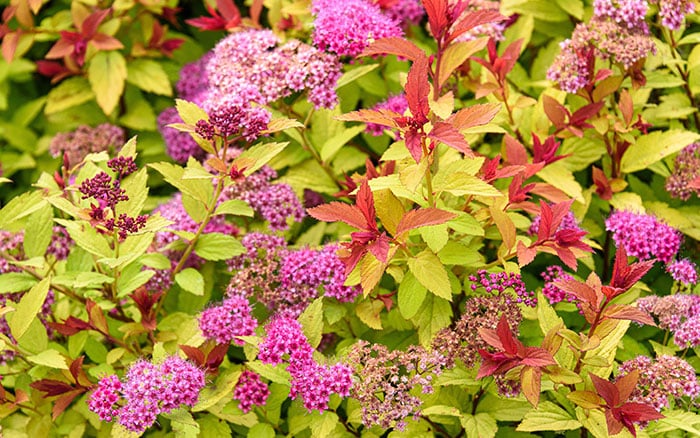 'Walbulma' has attractive bronze and red foliage all year round, these fiery shrubs will provide lots of colour to your borders or containers, with deep pink flowers blooming in summer.
With spring almost upon us, these vibrant plants are sure to wake your garden up after its winter slumber.

David Domoney is a Chartered Horticulturalist, Broadcaster, and Author. David has worked with a number of the UK's leading garden retailers as a plant buyer and strategic consultant. With more than 30 years experience, in horticulture, David is as passionate about plants now as he was when he bought his first plant at a village fete.