Shade-loving climbers are ideal for brightening up dark north and east-facing walls and fences. These shaded spaces are often unused in the garden, but there are plenty of plants hardy enough to thrive there. Climbers are also a great way to maximise your garden space and cover every surface with colour.
Here are six types of climbing plants for shade, including my picks of the top varieties.
Read on to discover six types of climbing plants for shade, including my picks of the top varieties.
Many of the large-flowered hybrid varieties of clematis do well in shade.
However, they prefer to get a little bit of sunlight, so perhaps grow them up a fence where the very top of the plant can reach the light.
Clematis montana is a vigorous grower that will grow in light shade. It has white flowers with four petals and flowers from late spring to early summer.
'Van Gogh' is an excellent cultivar that blooms early in cherry-pink and continues for up to six weeks.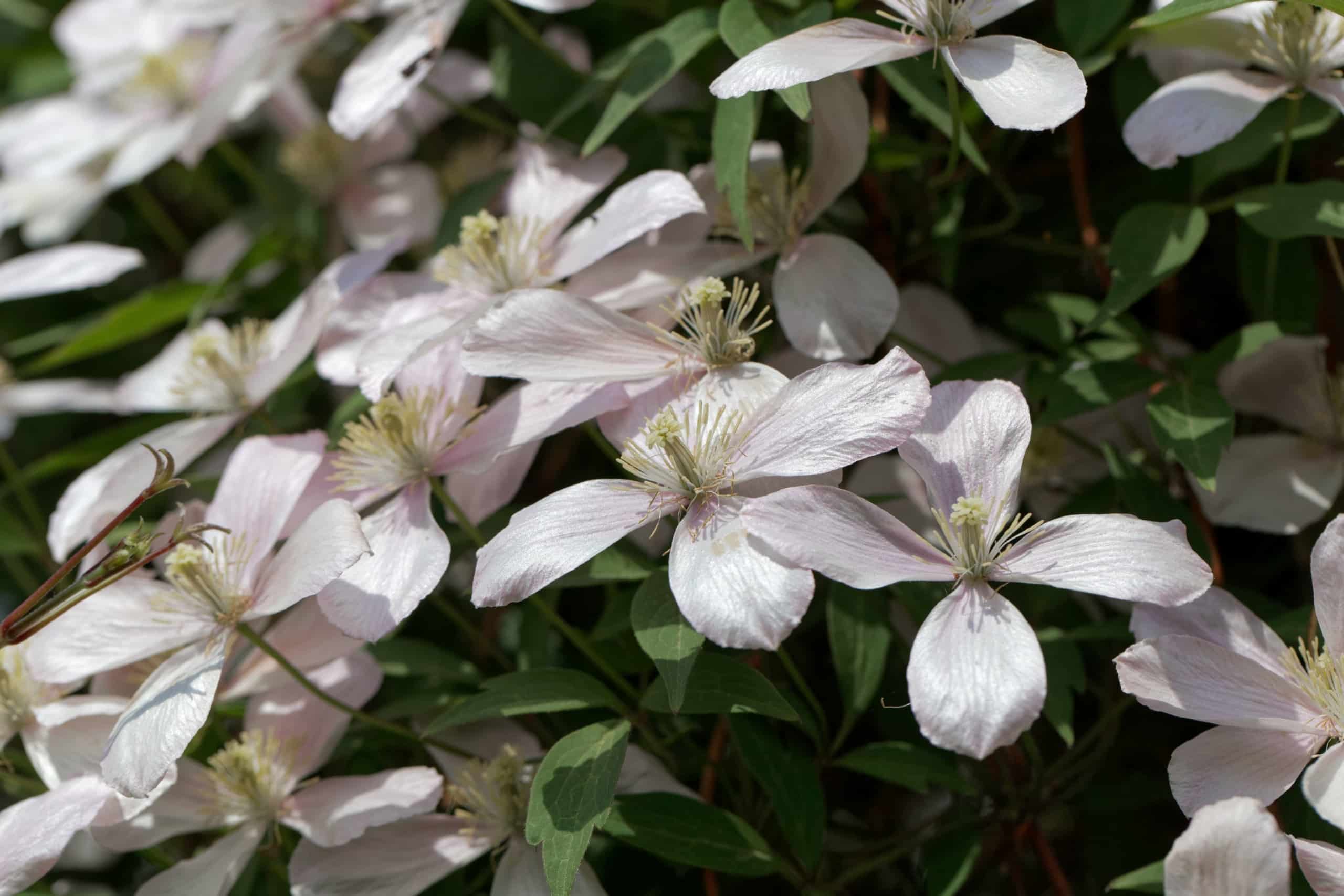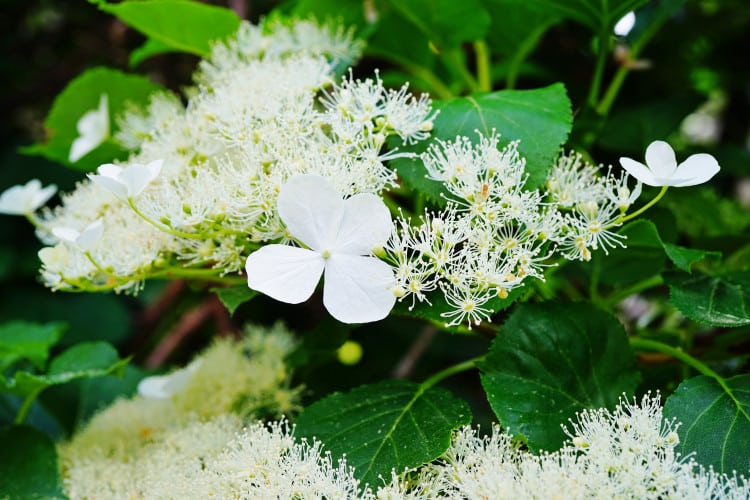 Climbing hydrangeas are great plants for shade. Hydrangea anomala 'Petiolaris' is a good deciduous variety with heart-shaped leaves.
It's self-clinging so it requires no support, and it bears white lace cap flowers in summer. The foliage goes a golden yellow colour in autumn too.
Pileostegia viburnoides is another climbing hydrangea for shade that self-clings.
It has narrow, leathery leaves in a dark green colour, and dainty white flowers in summer. It will grow more or less anywhere.
Ivy is the fail safe garden climber for shade. It's self-clinging and low maintenance, but a vigorous grower that may need regular pruning to keep it in check.
Traditional varieties like Hedera helix bear large green leaves and globular flower heads in autumn.
Variegated ivy varieties come in a range of colours and often have mottled leaves.
Hedera colchica is a good plant for shade with colourful yellow-patterned leaves. These ivies are perfect for brightening up dark garden areas and adding lush greenery to bare walls.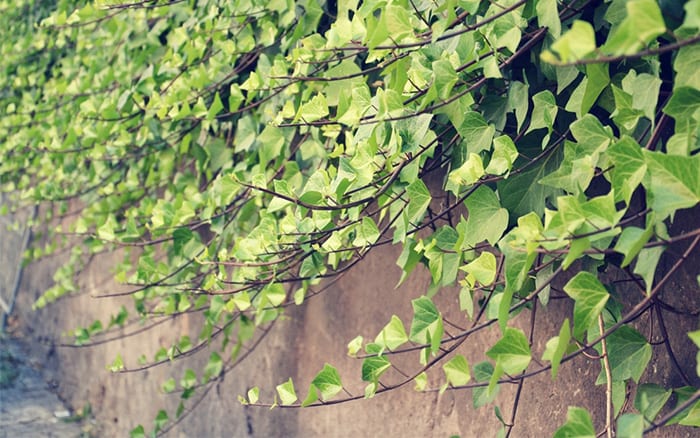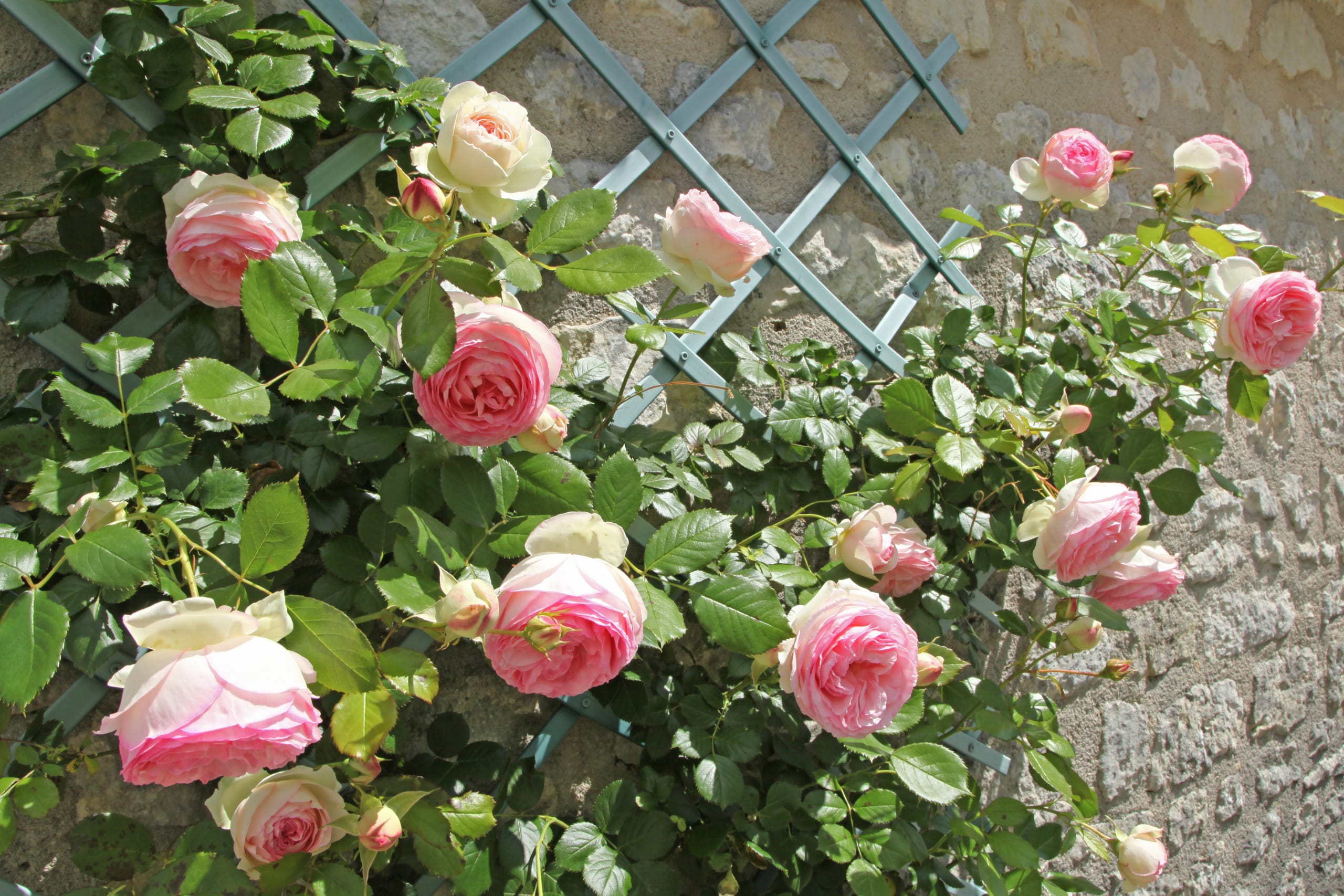 Most climbing roses don't like the shade, but some are more tolerant. Rose 'Danse de feu' (dance of fire) is a great climber for shade with dark green leaves and open pinky red flowers.
It also bears showy red fruits after flowering but make sure to tie the plant on to supports so that this fruit doesn't force the stems to droop.
The 'Alberic Barbier' variety is an old variety of rambling rose that handles shade well.
It has creamy white blowsy flowers that have a peachy centre. It's a very vigorous and almost evergreen variety.
All Virginia creeper and Boston Ivy varieties are good climbers for shade, with big leaves to keep houses cool on hot summer days.
A five-leaved ivy that is a species of flowering plant in the grape family.
They attach themselves with suckers, so they don't need any support, and will thrive growing up a shady wall.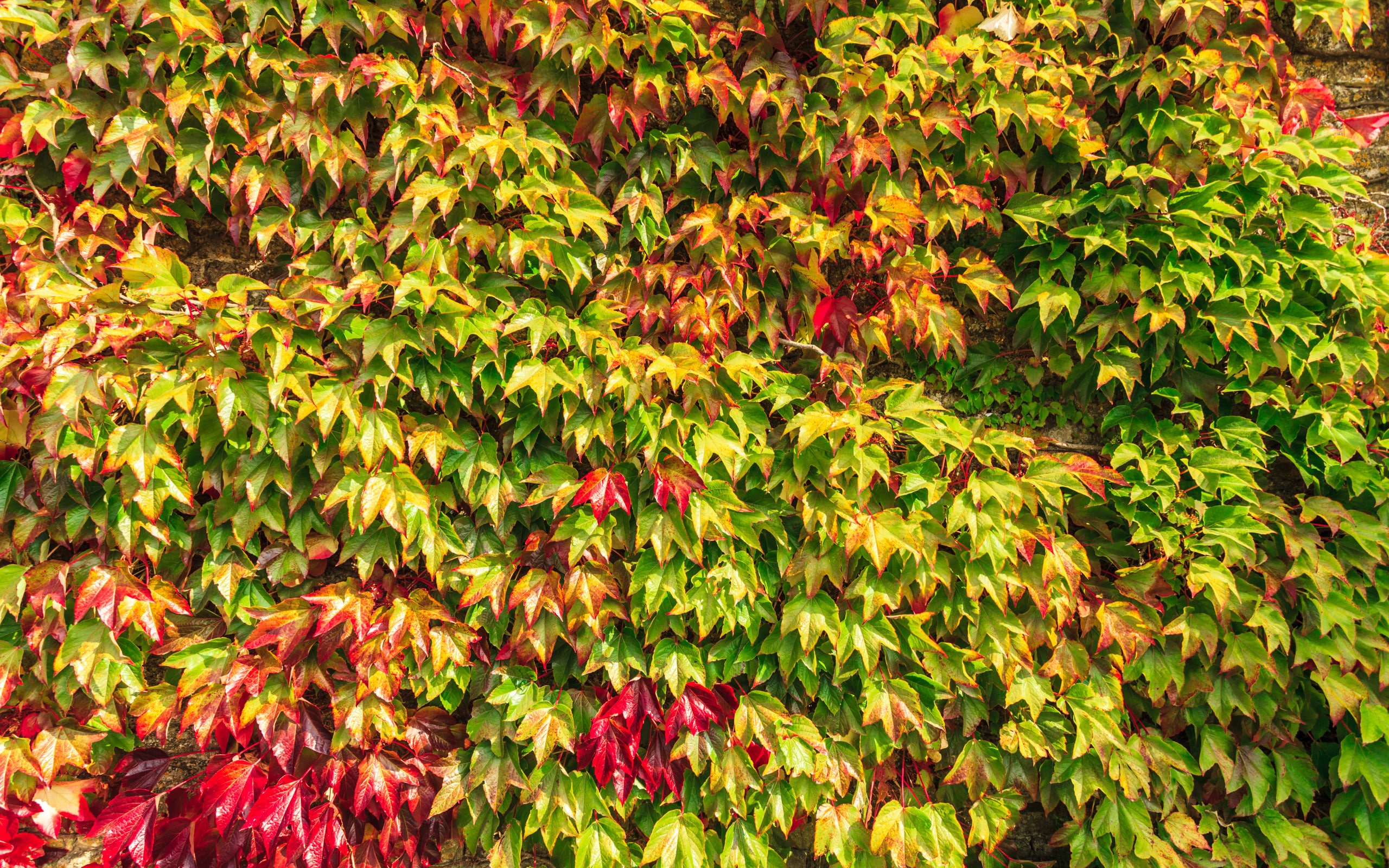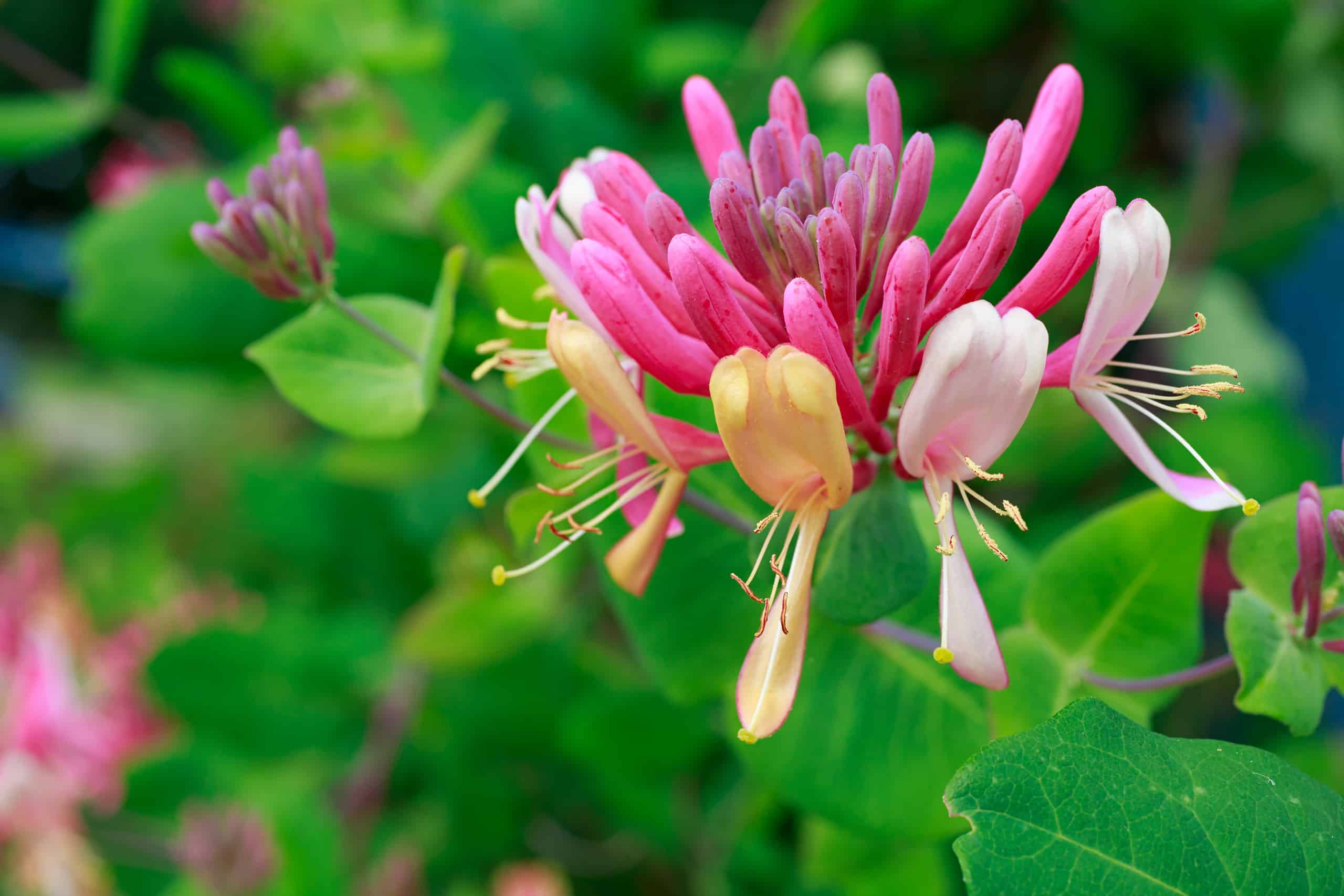 Both evergreen and deciduous honeysuckle are great climbers for shade.
They need support to grow up a wall, but they twist their vines around by themselves and should not need tying in. Or they may grow up fences without a support.
Good evergreen honeysuckle varieties for shade include Lonicera henryii and L. japonica 'Halleana'. Deciduous varieties bear more colourful blooms, but will lose their leaves over winter.
Try Lonicera periclymenum for bold flowers in red and yellow.