2020 is the 75th anniversary of VE Day, or Victory in Europe Day, marking the day that the fighting in Europe during the Second World War, had come to an end.
This day is a momentous time to pay tribute and respect those that fought and died, and it is more important than ever to unite to recognise the service to the nation, 75 years on.
There were some big plans in place to mark the event, but due to COVID-19, these will unfortunately not take place as planned. The plans included a procession down The Mall and a thanksgiving service at Westminster Abbey for veterans. However, there are still efforts across the UK to honour the men and women who served the country.
I am so proud to have worked with the Commonwealth War Graves Commission (CWGC) on their centenary and have a huge amount of respect for the work that they do to honour the 1.7 million men and women who died in the First and Second World War.
The CWGC have launched a digital 'Wall of Remembrance' and are asking for submissions of tributes and photos as part of the initiative to celebrate those who served.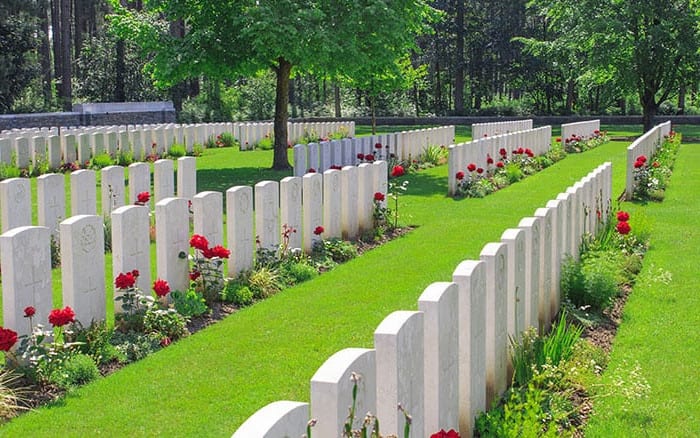 To share your tribute to a loved one who fought in the war or to give thanks to all of those who did,  use the #ShareYourTribute on social media to share words or images to feature on their digital Wall of Remembrance.
War Widows also do a magnificent job supporting those families who have lost loved ones in conflict, and I am honoured to be an Ambassador for the association which has been supporting the women who have lost their fallen loved ones since 1971.
There will be a two-minute silence on Friday 8th May at 11am, to reflect on the sacrifice of those who fought in the war.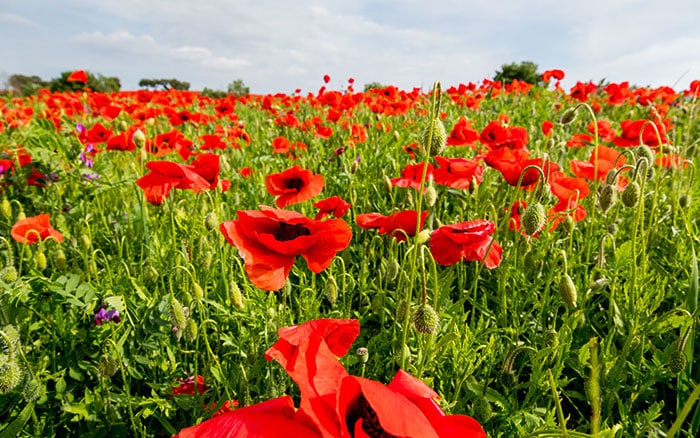 The poppy is synonymous with remembrance and honouring fallen soldiers, as they were the flowers which grew on the battlefields following the First World War.
Growing your own common poppies will require a sunny spot in an exposed or sheltered position where they will bloom their scarlet bowl-shaped flowers in summer. They can grow up to 1 metre, bringing some colourful columnar height to your border.
Plants have closely been linked to share memories of those we have lost and there are examples of this throughout history.
 1.  Lilies
Lilies are known as a symbol of the soul of the departed and oriental lilies symbolise eternal life.
Growing lilies in containers is a great way to grow them and it means you can position them in exactly the right spot. Autumn is the best time to plant bulbs but can be planted until March, in a sunny or partially shaded position in well-drained soil.
Bear in mind that some lilies such as Lilium auratum are lime-hating, so will be best suited in a container with ericaceous compost.
• Sun – Full
• Position – South, West or East facing
• Exposure – Sheltered
• Moisture – Moist but well-drained
• Soil – All types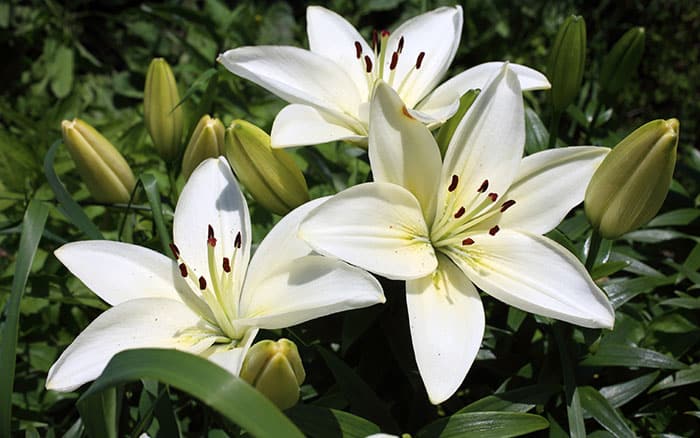 2. Gladioli
Due to their sword-like shape, they are named after the Latin word for sword, 'gladius'. It's said that gladiators used to wear them around their necks during battle to protect them from death, and due to this association, the flowers meaning symbolises strength and integrity.
In a sheltered, sunny spot in your garden with well-drained soil, these plants can add some height to your borders growing up to 1 metre tall.
• Sun – Full
• Position – South facing
• Exposure – Sheltered
• Moisture – Well-drained
• Soil – Sand, chalk or loam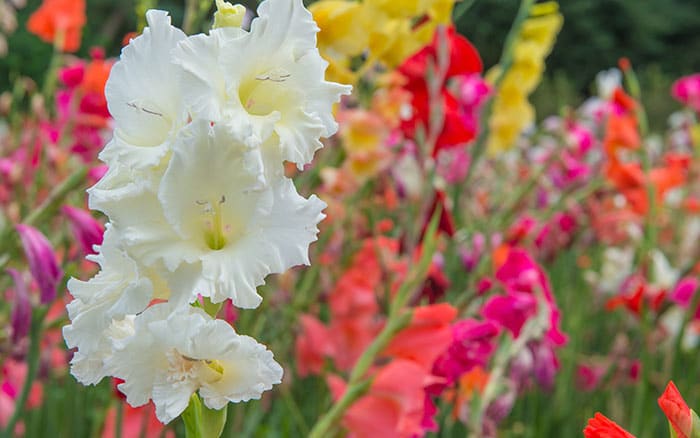 3. Carnations
Long-lasting and frequently fragrant, pink carnations are symbolic of remembrance whilst white carnations represent pure love.
Border carnations are hardy evergreen perennials that grow best in full sun and well-drained soil either in exposed or sheltered positions. Flowering in summer, they will grace your garden with showy double flowers on top of erect stems up to 50cm.
• Sun – Full
• Position – South or East facing
• Exposure – Exposed or sheltered
• Moisture – Well-drained
• Soil – Sand, chalk or loam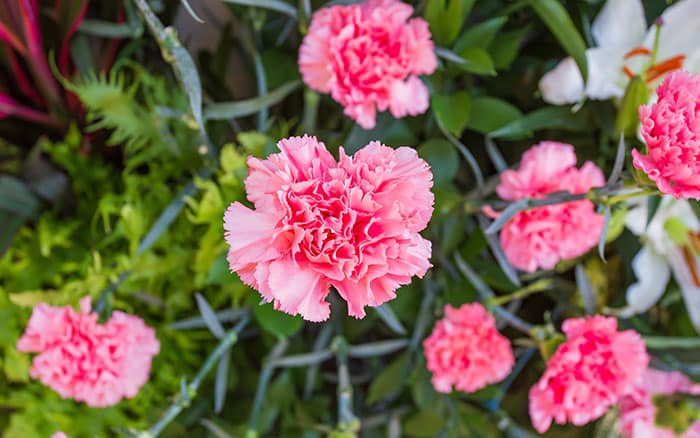 4. Chrysanthemums
White chrysanthemums are a symbol of loyalty and devoted love, and are often used in European countries as funeral flowers and to decorate graves and are reserved in countries such as Belgium, Italy, France and Austria as a token of comfort in times of grief.
There is a huge array of colours available and look stunning and will add some glorious colour to your garden in September and October in a sheltered position with full sun.
Sun – Full
• Position – South or East facing
• Exposure – Sheltered
• Moisture – Moist but well-drained
• Soil – Loam, clay, sand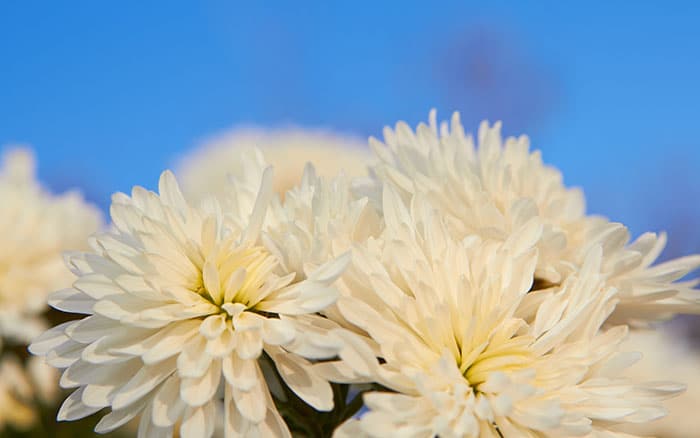 5. Roses
Classic roses have a universal message of love and respect, which makes roses an excellent addition to your garden to express your love and pay tribute.
These blooms with beautiful aromas can be compact in containers or be classy climbers that grow vigorously. To keep them flourishing with flowers, deadheading will encourage blooms to keep growing, and it's ideal for them to be pruned annually.
• Sun – Full
• Exposure – Sheltered or exposed (depending on type)
• Moisture – Well-drained
• Soil – All types (depending on type)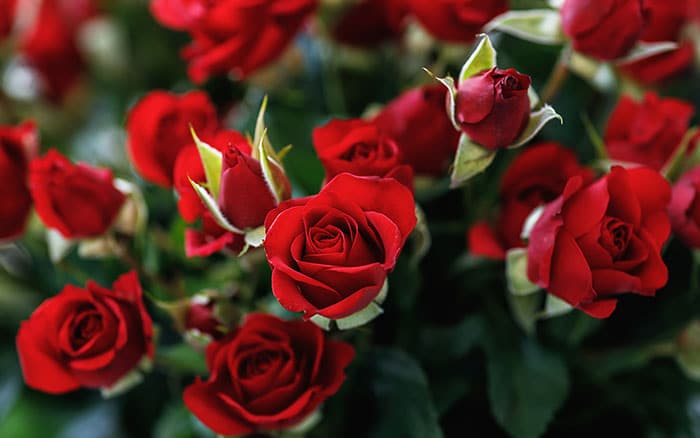 With these flowers in your garden, not only do you have beautiful borders and charming containers, but they are a fantastic way to commemorate and remember loved ones.
David Domoney is a Chartered Horticulturalist, Broadcaster, and Author. David has worked with a number of the UK's leading garden retailers as a plant buyer and strategic consultant. With more than 30 years experience, in horticulture, David is as passionate about plants now as he was when he bought his first plant at a village fete.