Most of the garden is dormant in November, but there are a few hardy plants determined to put on a good show in spite of the cold. Beat the winter blues with these three tough customers.
Cyclamen hederifolium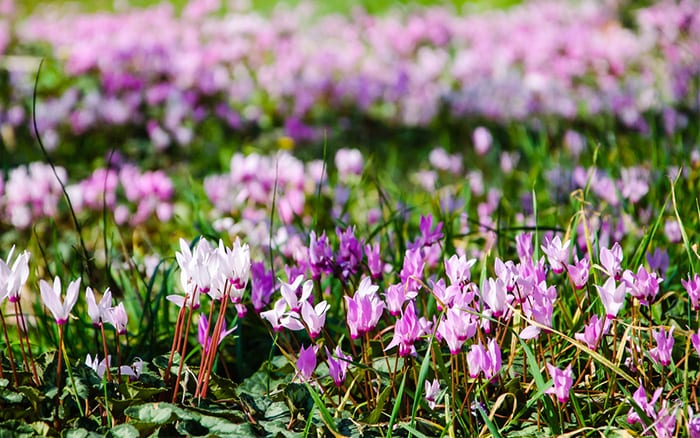 Hardy cyclamen are one of the best plants for winter colour. They bear pink, white and magenta flowers and beautifully marbled foliage.
The winter-flowering tuber spreads well and brightens up shady spots beneath trees. Give dormant borders a lift by planting cyclamen at the front, or use them to create a delicate container display. The plants also give a pretty twist to rocky alpine beds.
Click edit button to change this text.
Skimmia Japonica 'Rubella'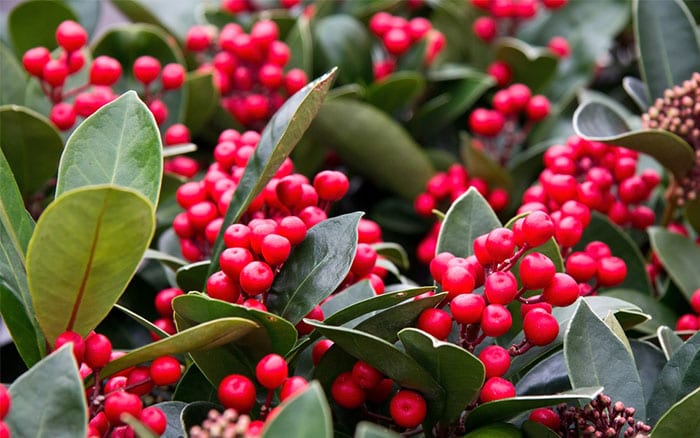 Skimmia is a medium-sized evergreen shrub which is fully hardy through the winter. It bears emerald green foliage and dark pink clusters of flowers. Skimmia is low-maintenance to grow and tolerant of most soils. It also thrives in partial shade, making it a perfect plant for winter colour on dark November days.
Female plants will also produce red berries. And skimmia keeps on giving well into spring with highly scented red blossom flowers.
Cornus alba Sibirica (Scarlet Dogwood)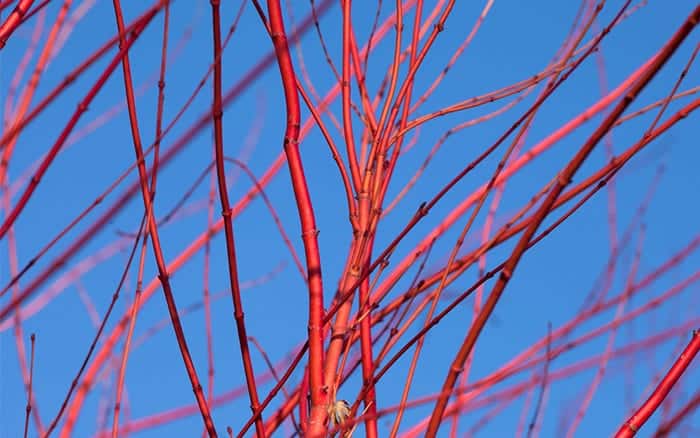 This plant is at its best in November as the leaves fall to reveal striking red branches. The stunning colour will jazz up any fading winter borders. The plant is tolerant of most soil types but the red bark will give the strongest colour when planted in full sun.
Remember to prune about one third of the stems back to ground level in spring. This will ensure a good display of colourful bark the following winter.