If you want more bang for your buck, look no further than herbaceous perennials. A perennial is a plant that survives for over a year, but may die back to ground level after the growing season ready to spring back up next year.
With a growth cycle that runs like clockwork, year after year, these perennials burst into flower in the warmer months, die back over winter, and perform the same amazing ritual again with each passing year. Plant them well, and you will enjoy years of delight from these marvellous plants.
Once established, perennials are relatively hardy and most will thrive with little attention, making them a great choice for budding gardeners. All they need is a little deadheading, some timely pruning and, occasionally, division of one plant into two to avoid overcrowding.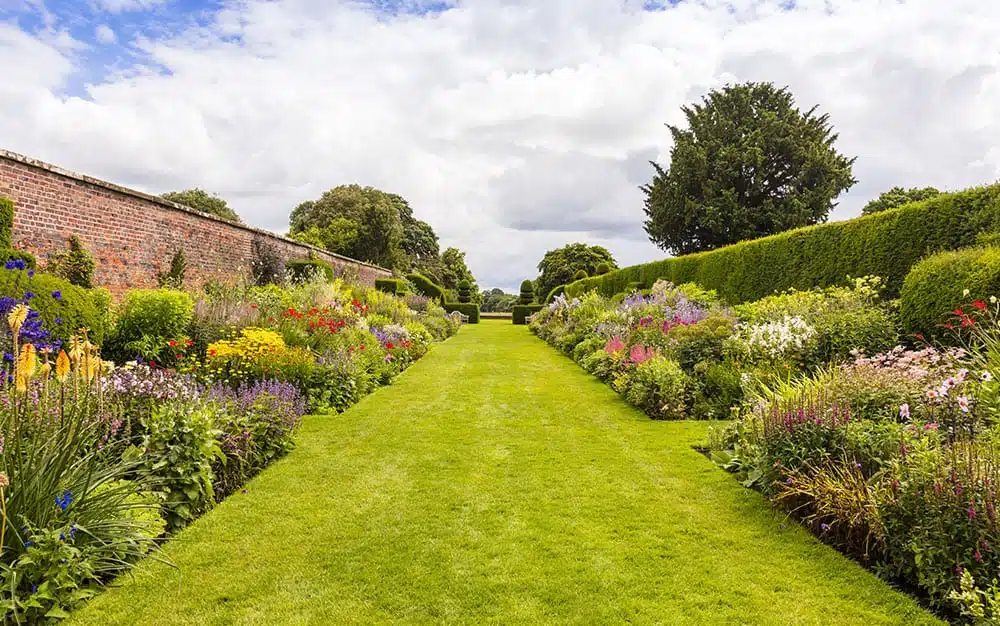 The advantage is that you gain a free plant to put elsewhere in the garden! What more could you ask for?
Herbaceous perennials are usually planted in a wide border or bed. They are often arranged in size order, with towering blooms at the back, ground-hugging varieties at the front and middling plants in between.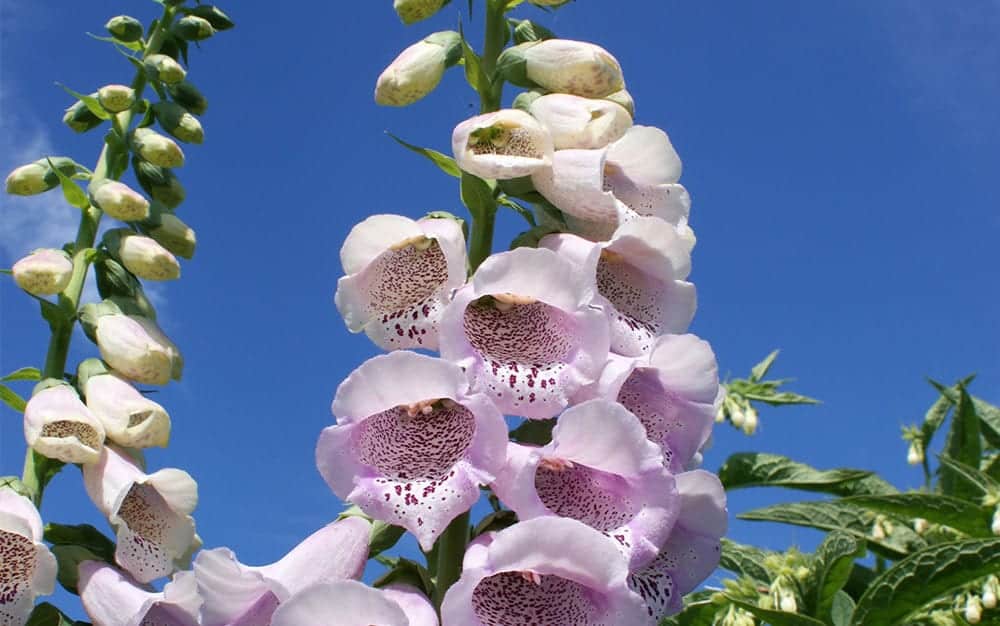 This prevents taller plants from obscuring smaller ones and robbing them of much-needed sunlight. It also forms an attractive tiered effect, improving the overall impact of the border.
There are literally dozens of plants to choose from in each height category.
Taller plants (1.2–2 metres) include Lillies, Acanthus (Bear's breech), Delphiniums (Larkspur), Echinops (Globe thistle), and varieties of Kniphofia (Red-hot pokers).
Alcea (Hollyhocks) and Digitalis (Foxgloves) will add not only height but a lovely cottage garden look to your borders.
Medium plants (50cm–1.1 metres) include Paeonia (Peonies), Astrantia, Penstemons and Rudbeckia (coneflower), to name just a few.
Geraniums, Hostas (Plantain lily), Tricyrtis (Toad lily) and Iris are all medium-height plants that will brighten up the shadier spots of your garden.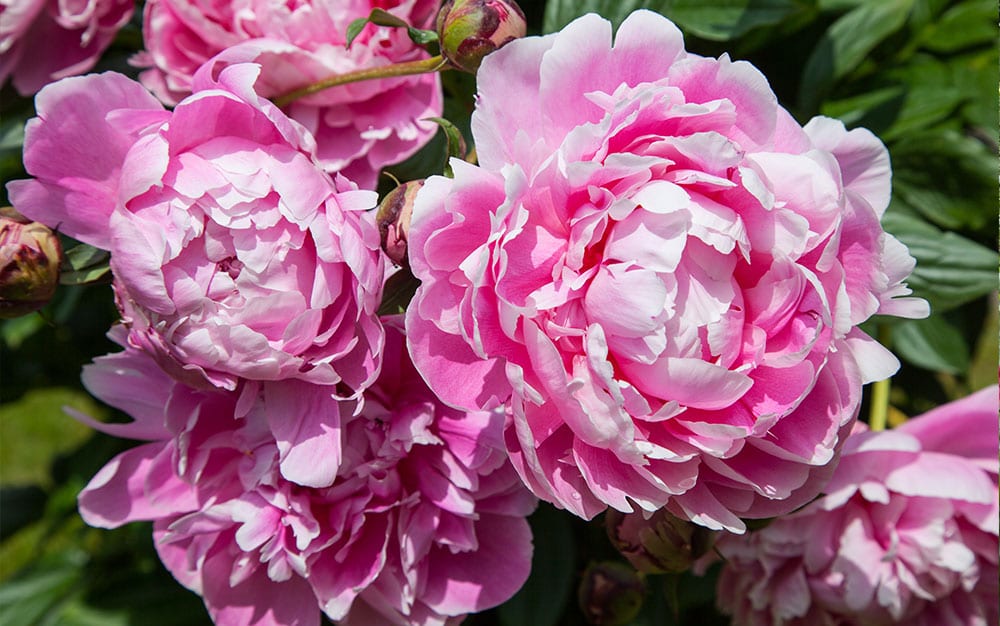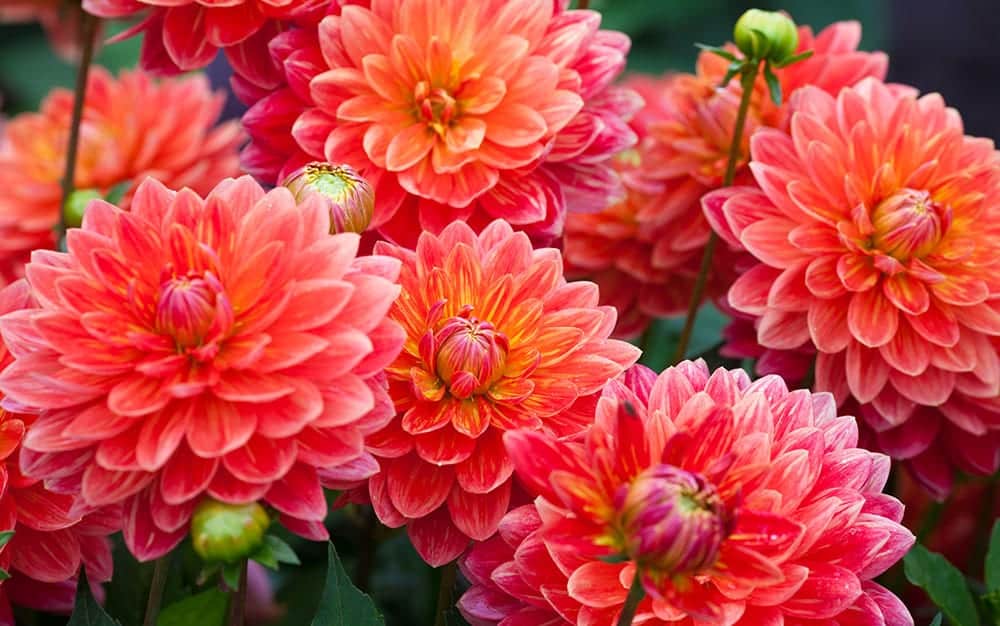 Low-growing plants (up to 50cm) include Papaver (Poppies), Dahlia, Pulmonaria (Lungwort), Pelargonium, and the fantastically unfussy Campanula (bell flower).
For truly tiny plants that punch above their weight in the looks category and do excellently in UK gardens, choose Sedum Kamtschaticum (Stonecrop), Saxifraga (Saxifrage) and—a firm garden favourite—Primula (Primrose).
When you're planting, also bear in mind the density of a plant.
Closely compacted plants, like Asters and Phlox, may be better placed further back, while wispy perennials, like Gaura (Wandflower), which allow light through, may be better further forward than their height alone might suggest.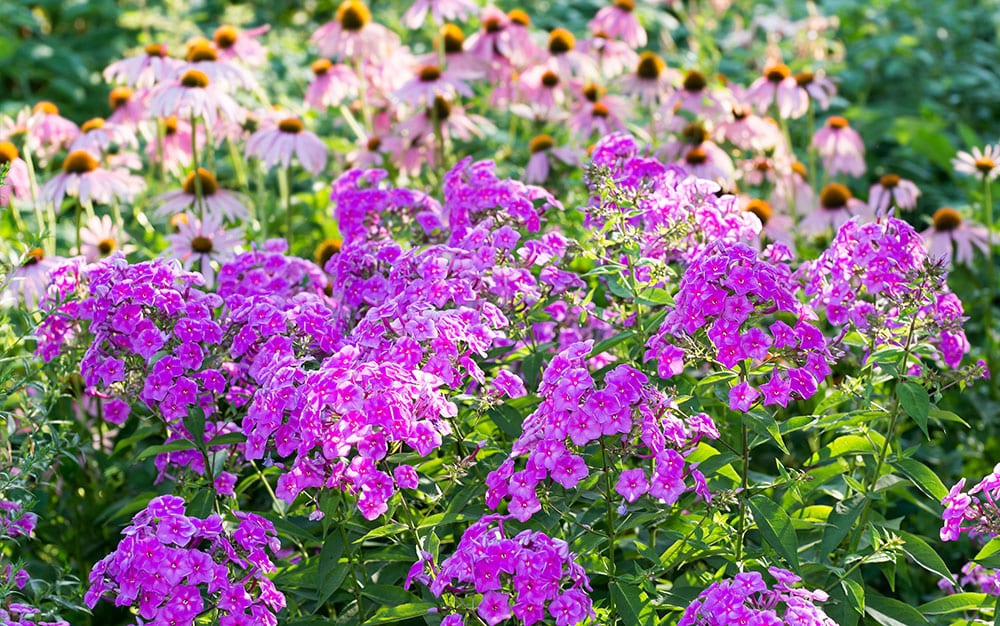 Alongside height and density considerations, thinking carefully about the flowering times of the perennials you choose is key.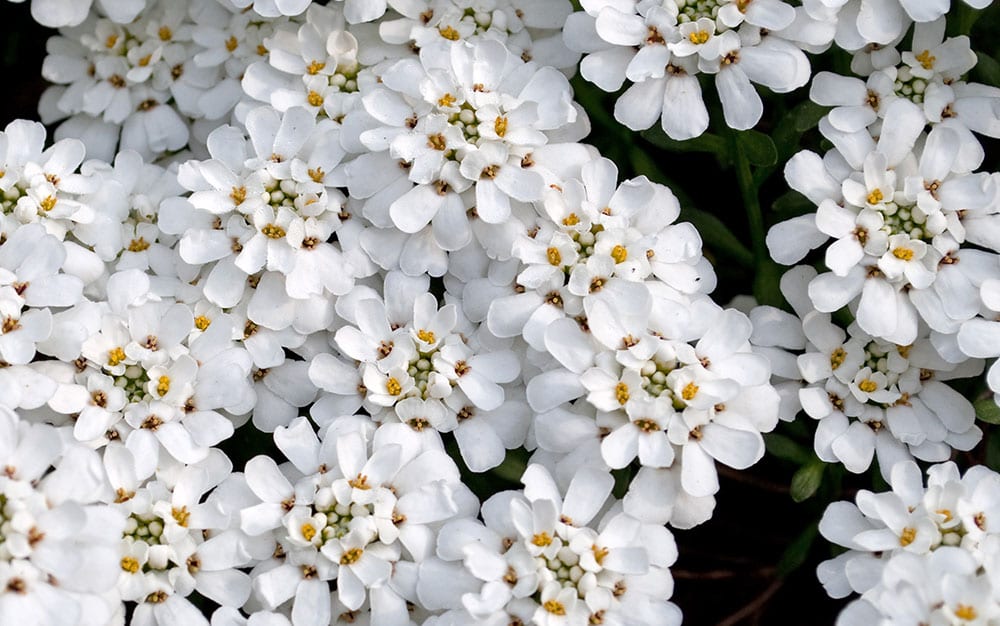 Being sure to choose a mixture of flowering schedules will mean that, just as one group of plants fades, another will be bursting into bloom, ensuring continued appeal throughout the growing season.
You might opt for the brilliant white clusters of Iberis (Candytuft) in spring and summer, giving way to the merry yellow blossom of Alchemilla mollis (Lady's mantle) in summer and autumn, followed by the vivid blooms of Cyclamen (Sow bread) in winter.
The only disadvantage of herbaceous perennials is that they typically die back to soil level in winter, which can leave a perennial-only bed looking bare and uninteresting in the colder months.
To combat this, you can incorporate herbaceous perennials into a mixed bed, planting them alongside shrubs and evergreens, spring bulbs and summer bedding plants to create year-round colour and interest in the garden. We call this succession planting.
You could also try to add in some evergreen perennials.
Look for Geranium renardii with its year-round soft sage-like leaves, the 'Elijah Blue' cultivar of Festuca glauca (Blue fescue), with its spiky blue-green foliage in winter, or the 'Claire Maxine' variety of Bergenia (Elephant's ears), with its jolly rhubarb-red leaves throughout the cold season.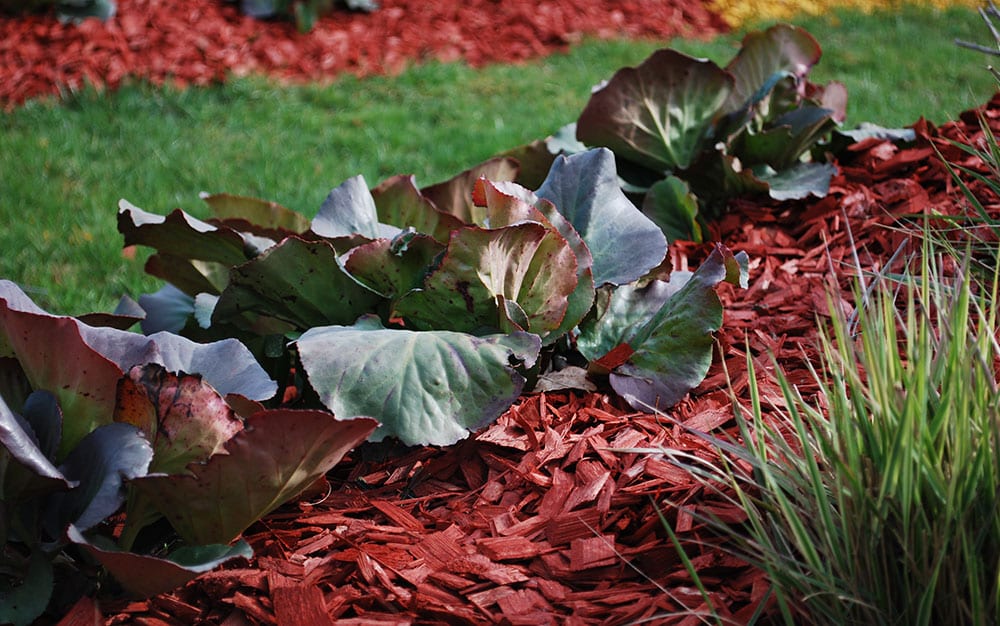 These three varieties are hardy enough to survive even severe winters in the UK, although be aware that some evergreen perennials may not be, so it is advisable to check the details of a particular plant before buying.
As with most plants, herbaceous perennials benefit from the addition of good-quality garden compost or well-rotted farmyard manure to the soil before planting. Adding blood, fish and bone fertiliser as well will give you the edge in keeping your new and existing perennials happy.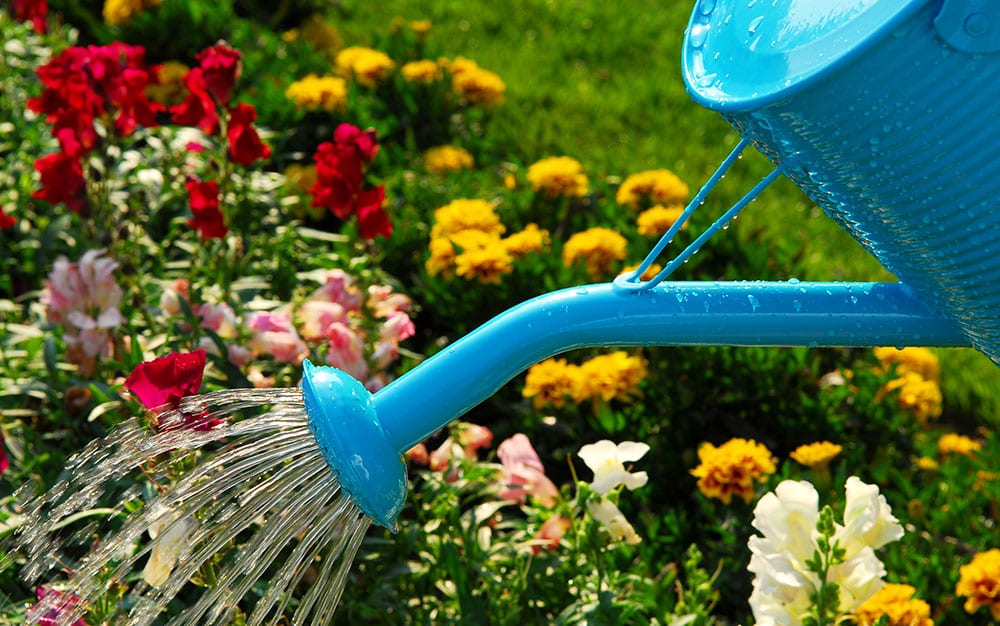 Group several of the same plants in one place for best effect, making sure they have enough space to grow and spread in subsequent years—remember, they'll be back to visit you again next spring!
Once they're in the ground, they'll need a good watering-in, even if the ground is wet and rain is forecast. This will help to settle the soil and prevent the surrounding soil from drawing water away from the rootball.
Now sit back and enjoy healthy herbaceous perennials for many years to come!
For more herbaceous border ideas on a shoestring, check out this blog:
Or check out my Pinterest board for more ideas: