There's no need for your borders to be bare, even if they are sheltered. These shrubs, trees and flowers will add some colour and texture to your borders, some even encouraging bees and pollinators to pay a visit to your garden.
Hebe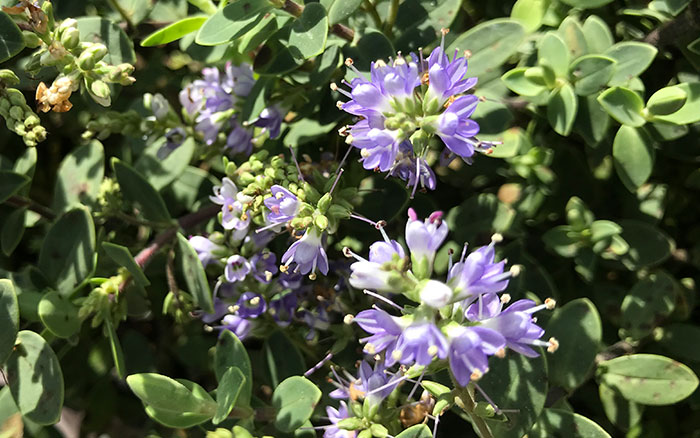 These small, evergreen shrubs have simple paired leaves and in summer, spikes of tubed flowers appear – available in a variety of colours including purple, mauve and
pink, perfect for
pollinators.
Pelargonium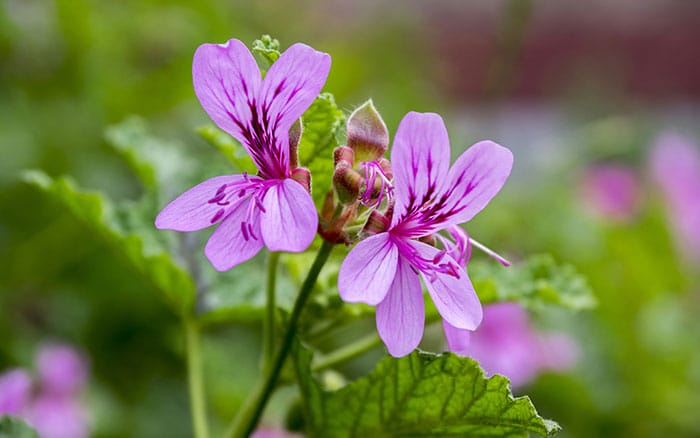 Essential for your borders, the 5-petalled flowers found in white, pink, orange, red or mauve will brighten your border in summer and autumn, whilst the foliage is green all year
round.
Aeonium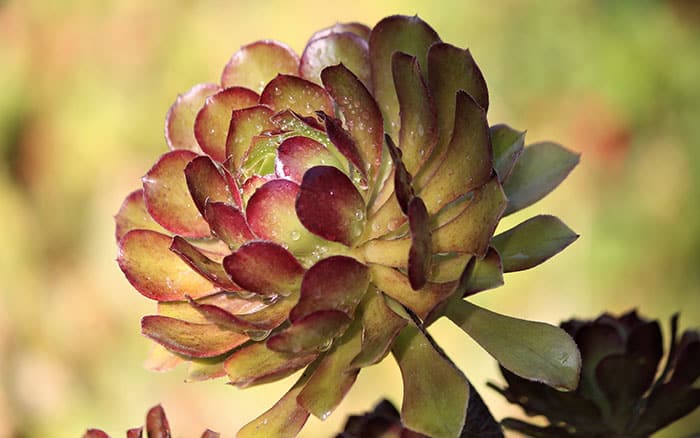 An evergreen succulent like Aeonium prefers sand and loam soil. They provide texture all year round with green and red fleshy leaves, with small, star-shaped flowers appearing in springtime.
Purple top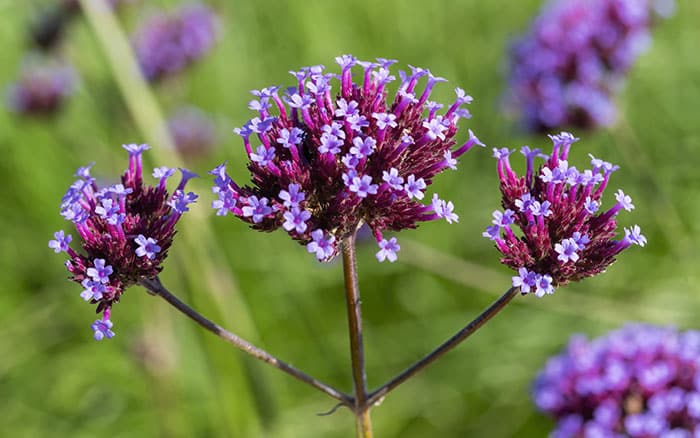 Add some height to your borders with these upright perennials that grow over 2 metres tall. Atop of the branching stems are clusters of small purple flowers which bees love, giving a wildflower meadow aura.
Cosmea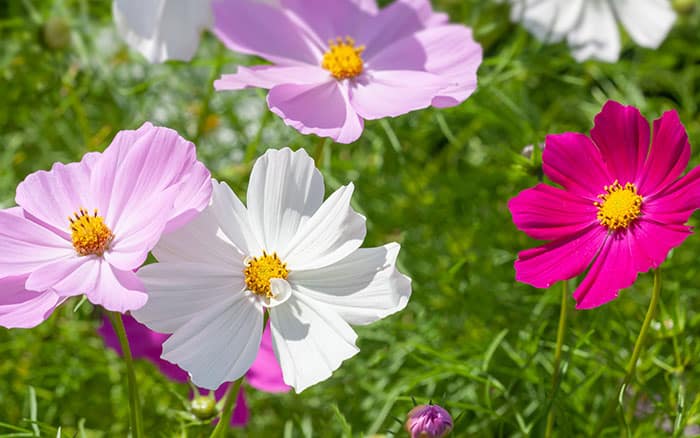 A simple yet sophisticated addition to your border, the daisy-like flowers on long stems will add to an informal garden either planted in-ground or in a container, growing upright to 1m in full sun.
Passiflora caerulea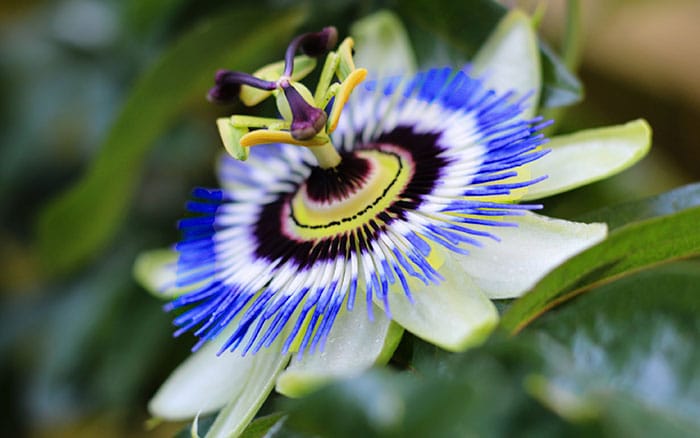 A classic climber that can grow to 12 metres provides colour all year to a sunny or partially shaded border. The intriguing blue-purple flowers bloom in summer with orange fruits flourishing
in winter.
Amaranthus caudatus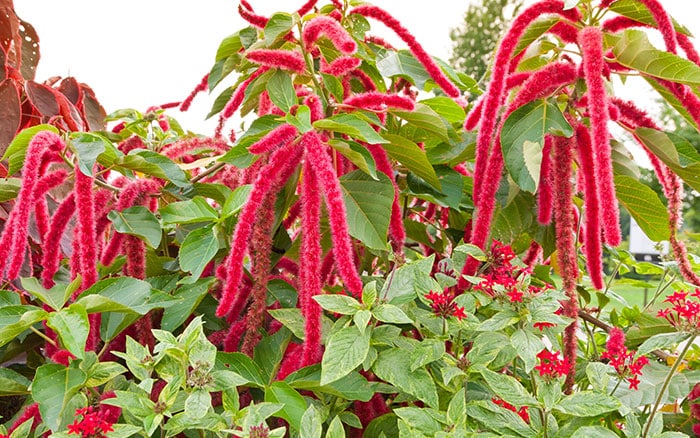 Sure to provide texture to your border with drooping, red, tassel-like flowers in summer and autumn alongside the large leaves. They will tolerate any well-drained soil in a sunny but sheltered spot.
Cabbage palm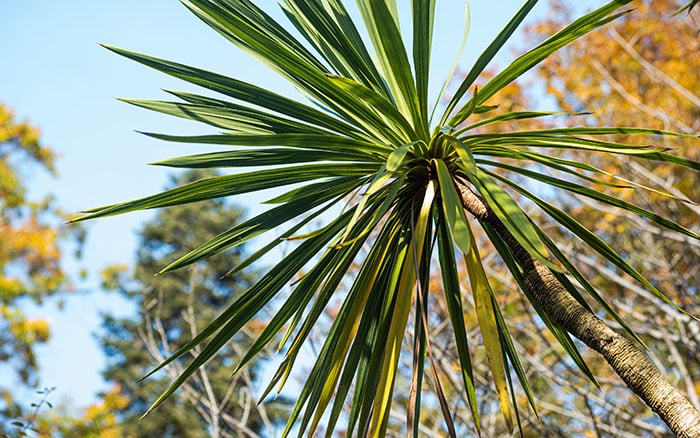 These small palm-like, evergreen trees can grow to 8 metres in a sheltered but sunny spot. The long sword-shaped leaves are joined by clusters of small, cream, scented flowers in the summer.
Acacia
dealbata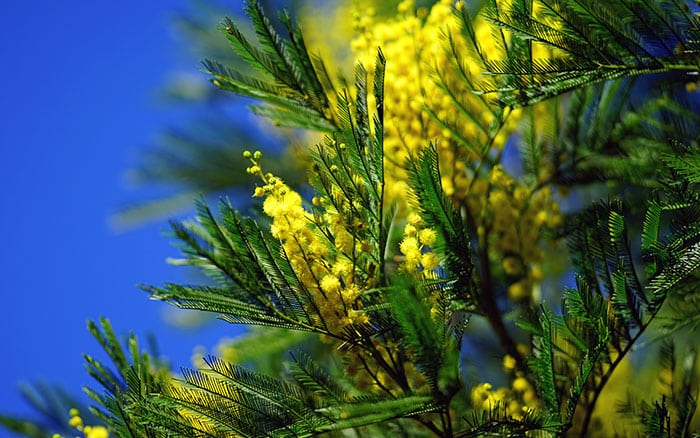 The delicate yellow flowers complement the dark green and grey foliage that is present all year. Preferring loam or sand soil that is acidic or neutral, with the right conditions they can grow to 12 metres.
Campsis grandiflora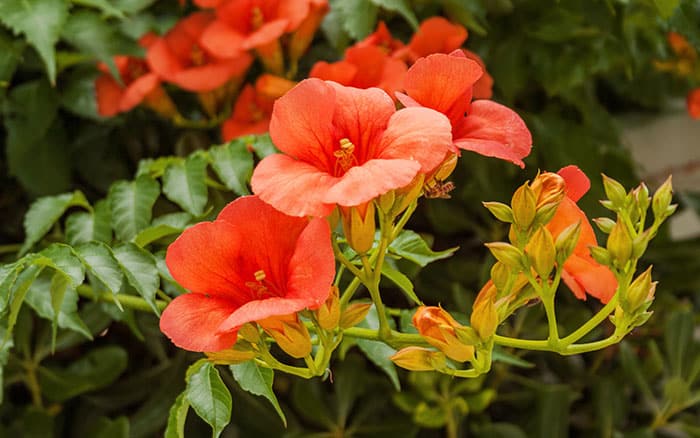 An elegant climber like this will grow well on a sunny sheltered wall or fence. The orange-red trumpet shaped flowers will transport you to a Mediterranean haven when they appear in summer.

David Domoney is a Chartered Horticulturalist, Broadcaster, and Author. David has worked with a number of the UK's leading garden retailers as a plant buyer and strategic consultant. With more than 30 years experience, in horticulture, David is as passionate about plants now as he was when he bought his first plant at a village fete.