Chelsea Flower Show has delighted us with stunning floral displays of designed garden exhibits for over 100 years, and I love experiencing the explosion of colour and creativity that the show delivers year after year.
Sadly, this year is the first time since World War II that there won't be a Flower Show, and this would have been my 40th visit over the years I have racked up over 30 RHS medals for my gardens, floral displays and science & education exhibits.
From the 18th to 23rd May, the RHS are doing a virtual, and behind-the-scenes tours by award-winning nurseries, giving you access to loads of practical advice.
On my website there is loads of practical information and guides for you to create your own Chelsea Flower Show at home. Cultivation Street is the national campaign supporting community gardening, school gardening and gardens for better health, and providing much inspiration for gardeners. My monthly newsletters are also packed with inspirational advice and ideas.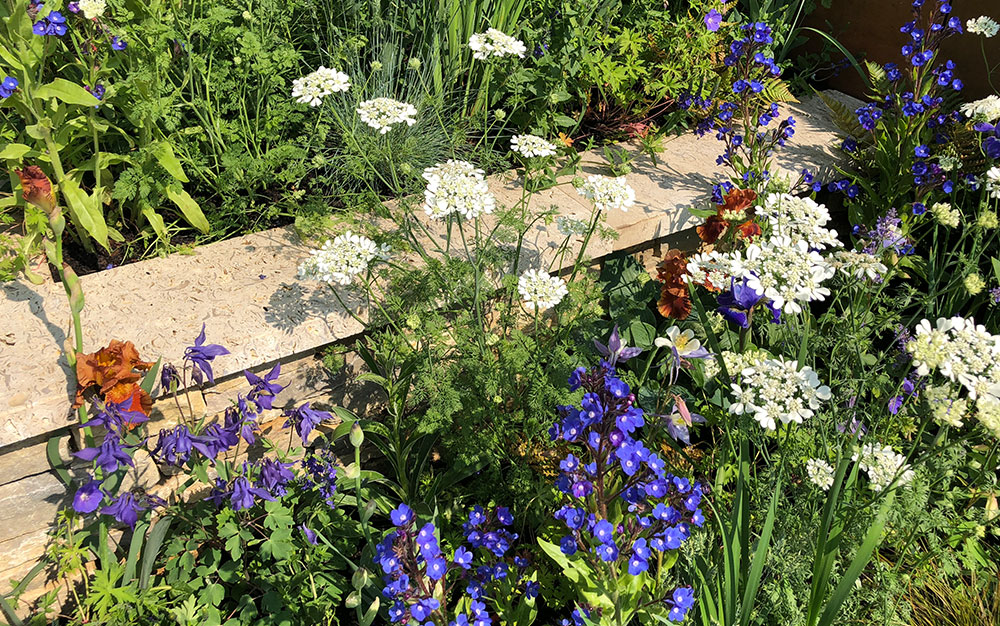 Resurgence of grow your own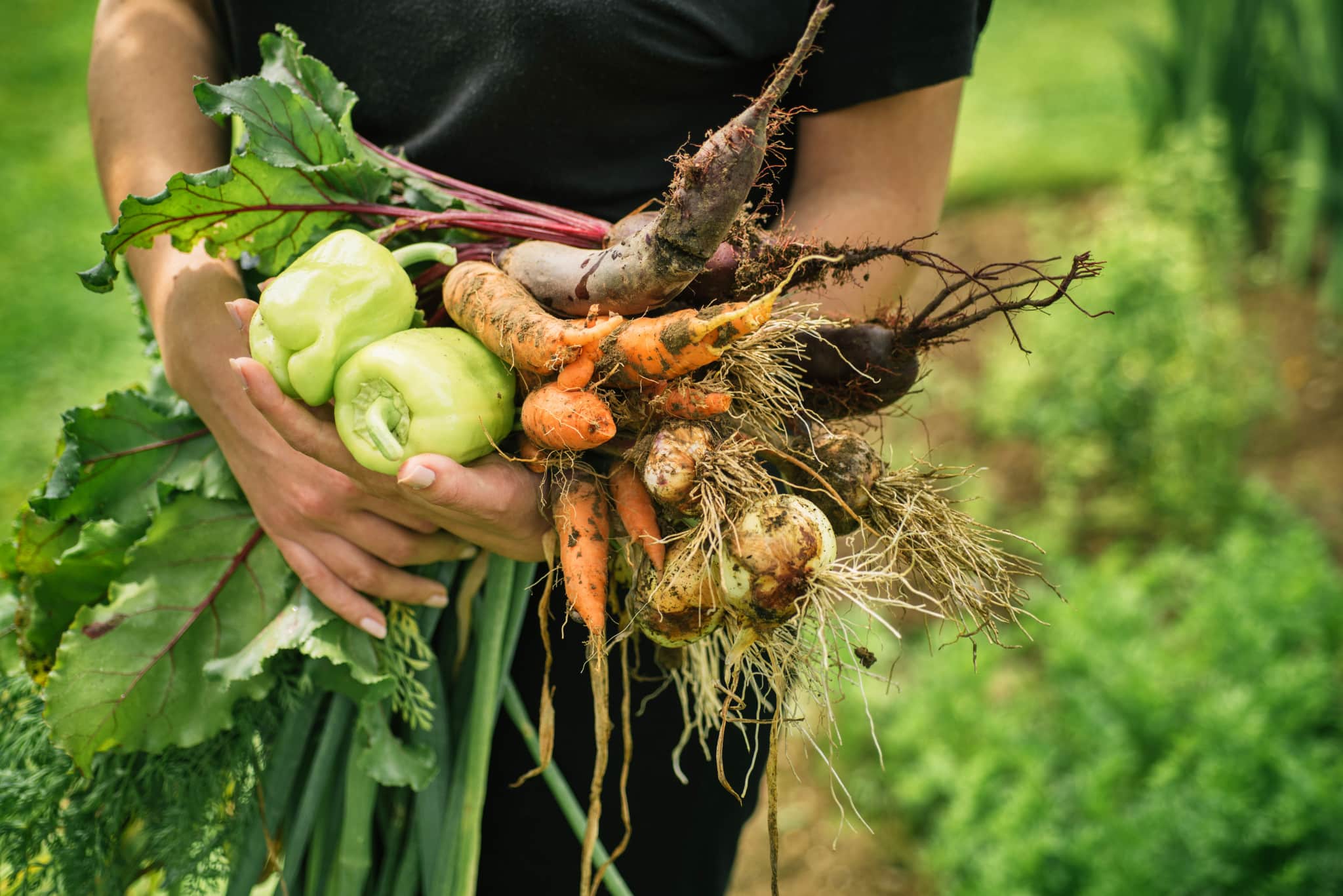 Lockdown has resulted in a surge of adults and children growing their own produce for health and self sufficiency reasons which is great as there's nothing more satisfying than eating meals made from your own home grown produce!
As a result, there are reports of a 250% surge in seed and compost sales and an unprecedented backlog of fruit and veg crop orders.
You can see Alan Titchmarsh, Francis, Katie and I on a new ITV prime time show on Monday 25th May showcasing how to grow your own at home.
As you know, I am always keen to show that gardening is good for your mental wellbeing as well as benefitting your physical wellbeing too.
Getting involved and setting up a veg growing area, no matter how small, has given many people much needed fresh air and a purpose in life as well as being a great workout too! Working in the garden can potentially burn on average 177 calories for men and 135 calories for women per hour.
Recently, I asked you 'Do you think plants, gardens & nature have a positive impact on your physical & mental wellbeing?' 34 answered "no", whilst 11,124 said "yes". The staggering amount of responses show that the outdoors really can have the power to heal and improve our wellbeing.
Research from the Kings Fund indicates that gardening can reduce depression and anxiety as well as improve social function and emotional wellbeing.

Back in 2015 at Chelsea Flower Show, I wanted to find the top plants that make you happy. Using facial recognition cameras, special software tracked eye movements, expression and engagement to find the most positive plants.
In first place came Lily of the Valley, fragrant and delicate; this beautiful bloom was used in Kate Middleton's wedding bouquet. These white, bell-shaped flowers evoke memories of woodland walks and can be grown in your garden in clay or loam soil in a shaded spot.
Sweet peas came in second and jasmine ranked third, which shows that fragrance is a huge influence, as delightful aromas can take us back to happy memories and times with loved ones.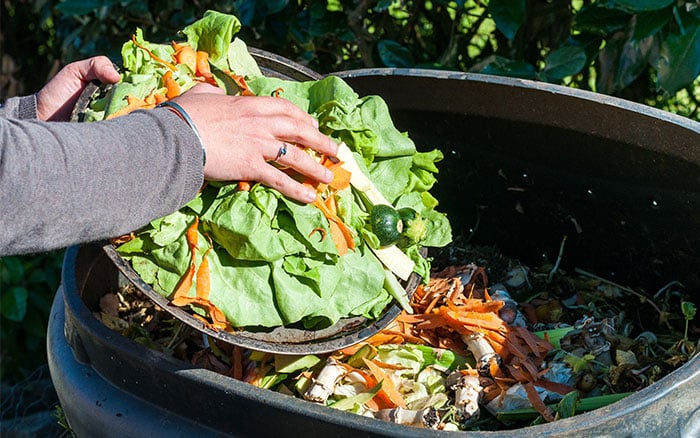 This year I launched Compost Week UK to raise awareness of the benefits of home composting and how you can get involved in your own garden. It was great to see so many of you building your own compost bins, and getting stuck in to make your own compost.
Transforming your household waste into nutrient-rich food for your garden can bring so much goodness for your garden, the planet, and your wallet.
The biodiversity in your garden should vastly increase as a host of insects, worms and micro organisms break down your household waste which, when incorporated in the soil, should turn your garden into a great environment for healthy crops to grow and flourish.
Although we won't be attending Chelsea Flower Show in person, I hope you'll join me on my website & on ITV Monday evening on the 25th May and find even more inspiration of designs and styles to put to use in our own spaces over the next year.

David Domoney is a Chartered Horticulturalist, Broadcaster, and Author. David has worked with a number of the UK's leading garden retailers as a plant buyer and strategic consultant. With more than 30 years experience, in horticulture, David is as passionate about plants now as he was when he bought his first plant at a village fete.