The past couple of years have seen a boost in gardening. Gardens have become safe sanctuaries, and as an extension of the home can be designed to perfectly suit the needs of the occupants. This year, there are some trends that will continue to rise. So, if you're looking for a new feature for your garden or need a little inspiration, here are some of the top garden trends for 2022…
Much happiness and joy can be found in the garden. The pride of growing your own fruit and veg, or the ability to unwind in a tranquil spot with the soundtrack of bees and water to accompany you.
Last year saw the announcement of the end of peat sales to gardeners in England and Wales by 2024. As well as this, people are more conscious about the materials they are using in the garden. Many are opting for ways to make their garden 'planet friendly' and put to practice methods that have a positive impact on the environment.
One way of doing this is to plant plenty of pollinator friendly flowers. Plants such as lavender, wallflowers, borage, foxgloves, and verbena will play a part in attracting bees and butterflies for their fix of nectar and pollen.
This attitude means you make the most of materials and of waste. This includes upcycling and reusing materials, and composting in the garden to make the most of food and garden waste.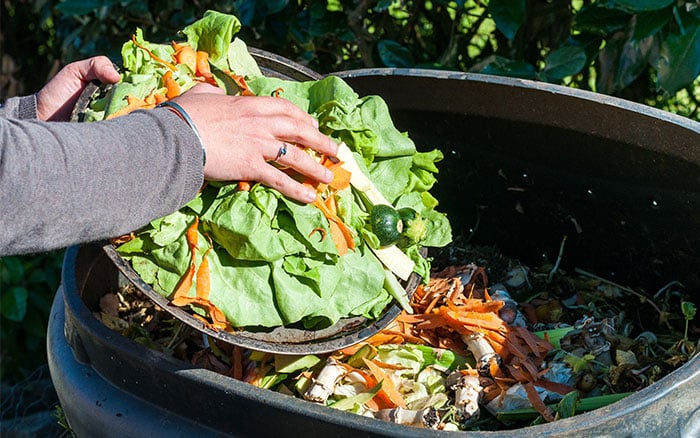 The popularity of informal garden styles is growing, and many are wanting to achieve a laid-back style garden. Fill the space with tall ornamental grasses, perennials and sweeping foliage for a soft and welcoming aesthetic. Embracing the 'imperfect' look, the loose design and use of natural materials like stone and wood makes for a beautiful finish.
This garden design and approach makes you reconsider elements in the garden. For example, rather than seeing a pile of leaves as a mess, regard them as a happy home for hedgehogs and rather than a stack of logs, it's a wonderful bug hotel.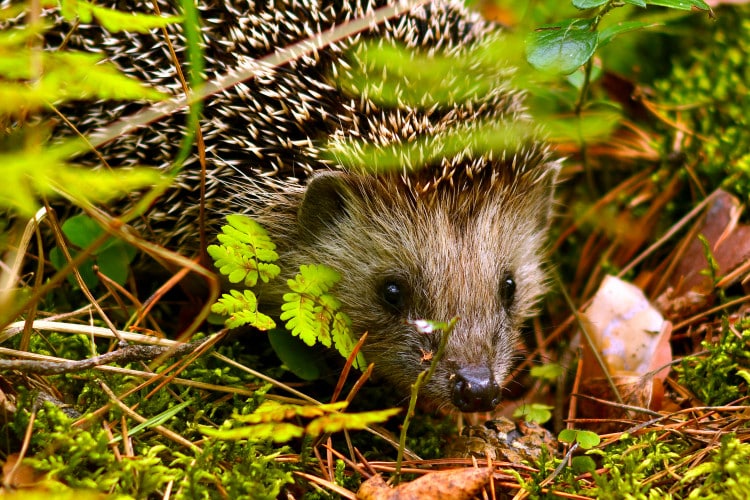 Space-saving water features
With a rise in urban homes with smaller outdoor spaces, introducing water into the garden doesn't mean you have to compromise on floor space. Water-blade features have a contemporary and modern look, and are a striking addition, adding height and movement. Sphere water features are proving to be popular, emphasising other shapes within the garden.
Water features are sure to satisfy the senses as the water cascades down into the reservoir and the flowing water echoes through the garden.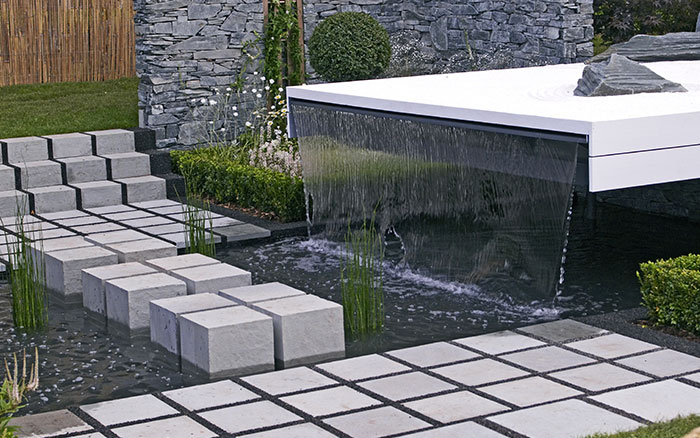 Houseplants and their benefits are continuing to be recognised, so it's expected that they will have another year of growth. More unusual houseplants are being introduced to people's homes as the varieties available increase.
Although it's not just about green foliage houseplants, instead bright colourful contenders may steal the limelight. Plants such as Begonia maculata (spotted begonia) and Aglaonema (Chinese evergreen) 'Cherry Baby' have an extraordinary edge. Their burst of colour will contrast with green foliage houseplants in your collection.

Since the pandemic more people have used their gardens to grow fruit and veg to become more self-sustaining. This has led to more children learning about the process of growing food, therefore spreading knowledge, and instilling new skills.
Beginners and keen gardeners alike can reap the rewards of growing your own at home. To get started, try herbs, salads, peas, radishes, potatoes, and tomatoes. In no time you'll have harvests at your fingertips to use in the kitchen.

Discard the idea that gardens can only be enjoyed through spring and summer because there are plenty of ways to make the garden welcoming and cosy through the cooler months and on chillier evenings.
Pergolas, gazebos, and other shelters are a fantastic way of encouraging you into the garden all year round. Try transforming a shed into an outdoor bar, or a decked area into an outdoor cinema for a dark evening.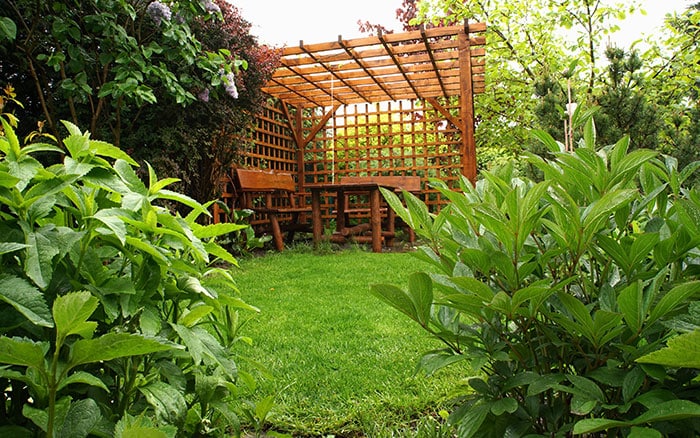 There has been an increase in stay-at-home holidays due to travel restrictions over the past few years. For that reason, transforming the garden into a dream holiday destination means you have to jet-set.
Create a Japanese garden full of acers, Japanese anemone, Japanese blood grass, and azalea and embellish with statues and a pagoda.
Alternatively, transport yourself to the Mediterranean with a bistro set on mosaic tiles and terracotta plants potted up with geraniums and herbs. Palms will bring structural interest to the garden with the thick trunk and sword-shaped leaves.
For the ultimate holiday at home, take the plunge and install a swimming pool in your back garden.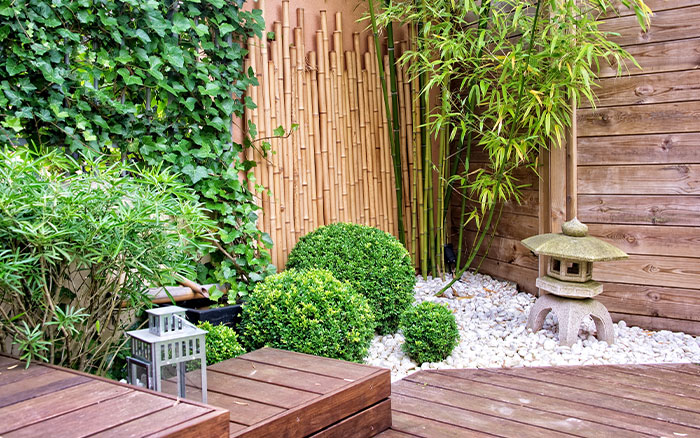 If a humble houseplant isn't enough, full living interior walls in the home are growing in popularity. DIY walls are a great way to get creative and introduce houseplants into your home or office without compromising on floor space.
Create a jungle wall in your bathroom full of humidity loving plants or create a calming wall in your bedroom to help you relax and recuperate.

These are just a few things that will be cropping up in garden designs this year. Introducing new elements to your garden to shake up your design is a great way of making the most of your space. Whether you want to create a new grow your own area or establish a space for relaxing and socialising, these trends for 2022 should inspire you.