Using your garden as a place to grow food means you will have an abundance of fresh fruit and vegetables to use in your cooking. And if you choose the right varieties, you can have a supply all year round. Here are some of the best crops to get started with in your garden:
The taste of freshly picked peas is one of my favourite crops, and the kids absolutely love it too.
When
Sow seeds from February to June in sunny, well-drained position. Make a flat-bottomed trench 2 inches deep, sowing the seeds 3 inches apart.
In one or two weeks the seedlings should appear, and you can support young plants using large twigs. Water them well when the flowering starts, adding mulch around the base to retain moisture.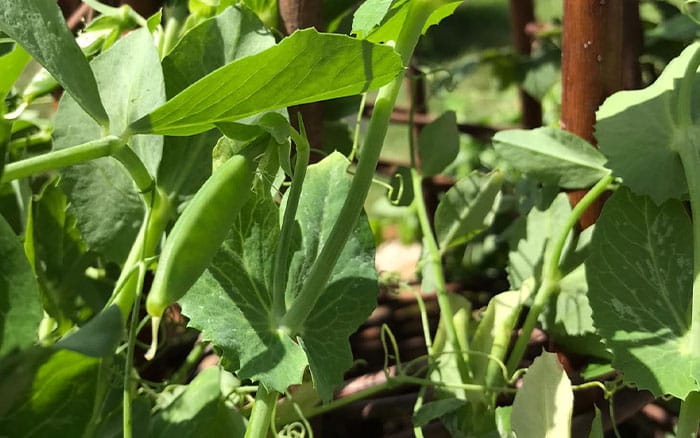 Full
When the pods are well filled, the crops are ready to be picked, and picking them regularly will encourage more pods to grow. Harvest the ones at the bottom of the plant which are the most mature and eat them fresh to make the most of their sweet flavour.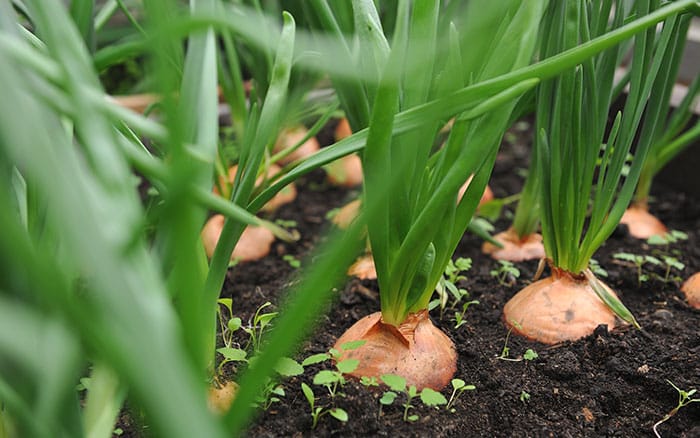 This versatile veg crop is a staple in the kitchen, so growing your own means you'll have the perfect ingredient for your tasty meals.
Young Ones
They are easy to grow from baby onions, which are called sets, which is the quickest way to grow onions. Plant them in March to April in a sunny, sheltered spot and give them a feed, you can add some sulphate of potash that will aid the ripening.
When the onions have swollen in mid-summer, stop watering and feeding and they can be harvested when the foliage begins turning yellow. Harvest the crop by lifting the bulbs and placing them in full sun for around 2 weeks to ripen fully.
Vibrant and delicious, carrots are perfect cooked on a roast dinner or eaten as a tasty crunchy snack with some hummus.
Space
Even if you're short on space, you can grow them in containers or grow bags, and even start sowing them in toilet roll tubes!
Sow in an open, sunny site between February and July, thinning them at seedling stage if needed. Then plant them outside or if you've opted for short rooted carrots, a growbag will work well, or in a container using Miracle-Gro® Performance Organics Fruit & Veg Compost.
Crop
After 12-16 weeks your vibrant veg will be ready to harvest, so pick them as soon as they are large enough to use.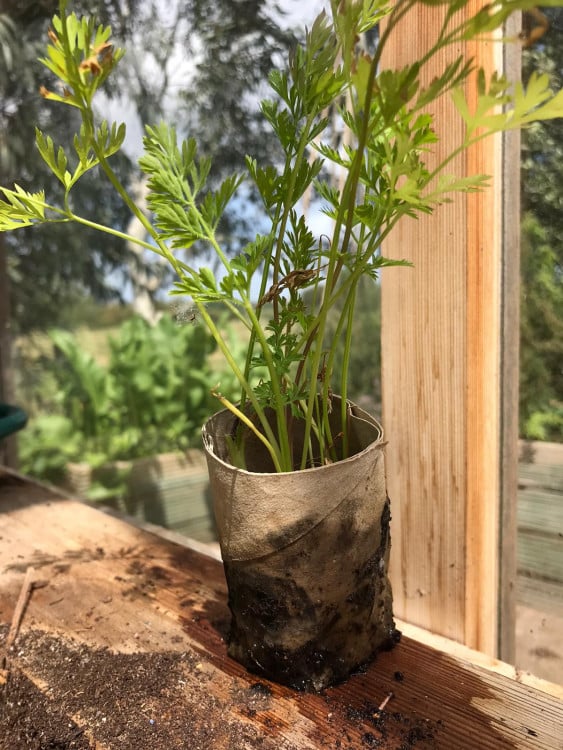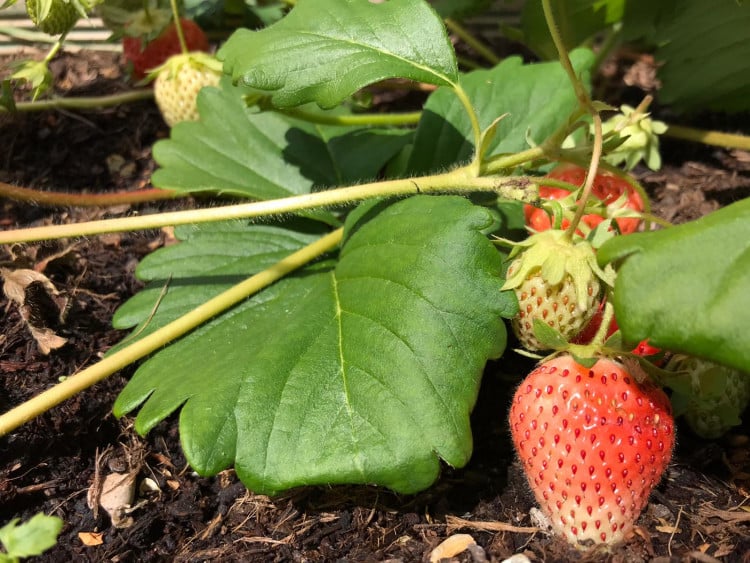 Sweet strawberries are an easy grow to get started with, and they can be grown anywhere from borders and containers to hanging baskets.
Sweet
Plant out your strawberry plant in March to April or September to October depending on the type. Plant in a sunny and sheltered space, watering them frequently so they can establish. Whilst it's growing season feed them with a feed such as Levington® Tomorite® Concentrated Tomato Food to help the fruit flourish.
The strawberries are ready when they are bright red, and picking them at the warmest time of the day will ensure they are at their most tastiest.
You can have lettuce pretty much all year round if you choose the right varieties. Meaning you'll always have fresh salad crop at your fingertips.
Leaves
Lettuce can be sown from March to September, straight in the ground will give the best results in a space with full sun and moist soil. When the first true leaves appear, thin the seedlings so the plants are around 30cm apart.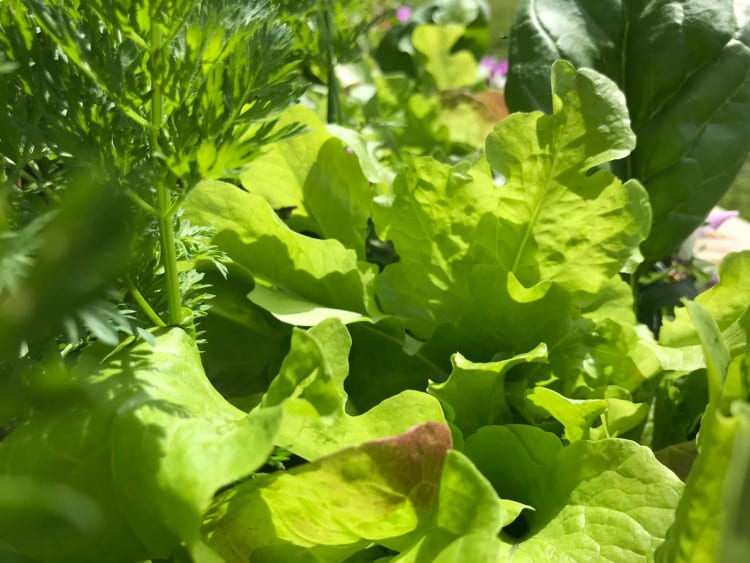 They are ready to harvest between May and November. You'll know when a firm heart is formed, or when it's big enough to be eaten. The best way to harvest is to cut rather than pulling.
Take a look at my vegetable planting calendar which shows when is best to sow, plant and grow. It's a handy guide that you can download for free. Guiding you on  which time of year each fruit and veg will be ready to harvest to make your dishes delicious.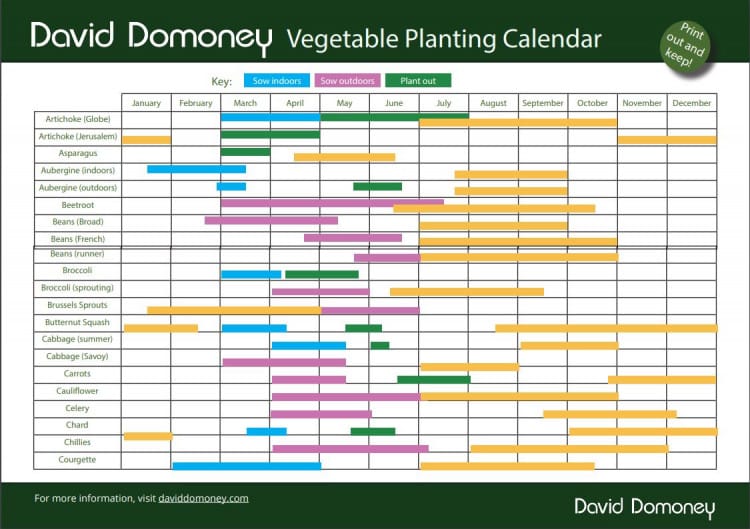 I'd love to see what you're growing at home at the moment, let me know on Instagram, Twitter and Facebook.

David Domoney is a Chartered Horticulturalist, Broadcaster, and Author. David has worked with a number of the UK's leading garden retailers as a plant buyer and strategic consultant. With more than 30 years experience, in horticulture, David is as passionate about plants now as he was when he bought his first plant at a village fete.