Dressing outdoor spaces in throngs of garden lighting is just the ticket to entice loved ones up off the sofa and into your well-tended plot.
Illuminated festive foliage can look really fantastic, so dive headfirst into festooning your family house front and you'll tap into all that winter gardens have to offer.
Now's the time to get your Christmas lights out of the shed, garage or loft ready to make fantastic displays outside the home.
If you've never done decorating outside before, the national campaign – Illumination Street – is full of hints and tips to get you started. Thanks to Safestyle UK, there are also thousands of pounds to win through the national competition to bright up Britain this Christmas. Visit the website illuminationstreet.com, and don't forget national Illumination Street Week from 9th to 15th December too.
To get yourself started couldn't be easier and a little can go a long way.
A decorative display at the front of your home can put a smile on your face when you return from work, get the family involved in something creative, and put on an uplifting light show for the community to enjoy too.
It is known that in areas where there are well-kept front gardens, where there are lights and community activity there is a reduction in antisocial behaviour and crime.
As well as this, we know that sharing the Christmas spirit goes a long way to making the neighbourhood a happier place for everyone—so there's nothing to lose and everything to gain.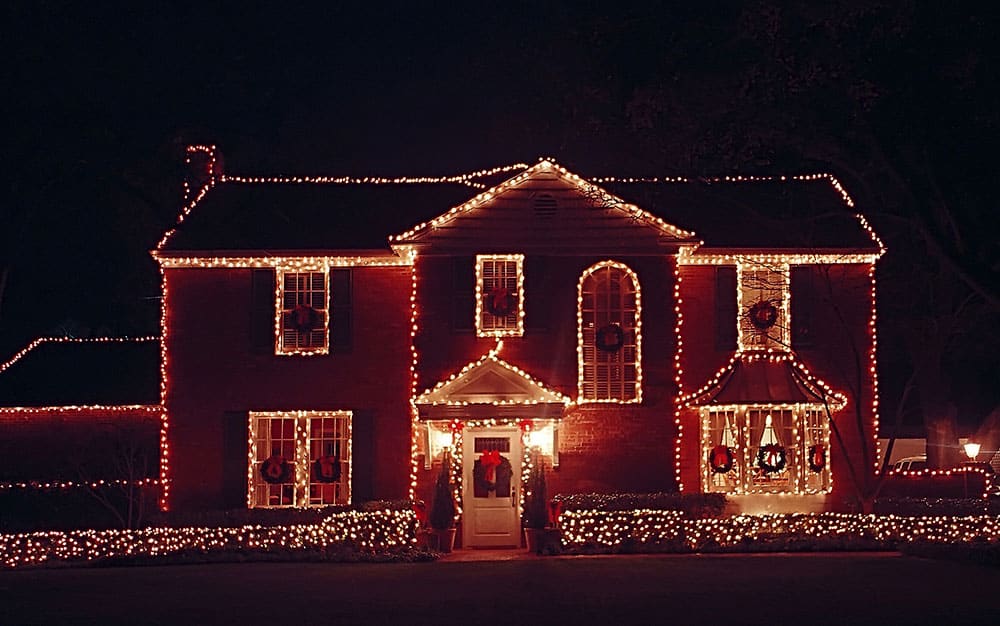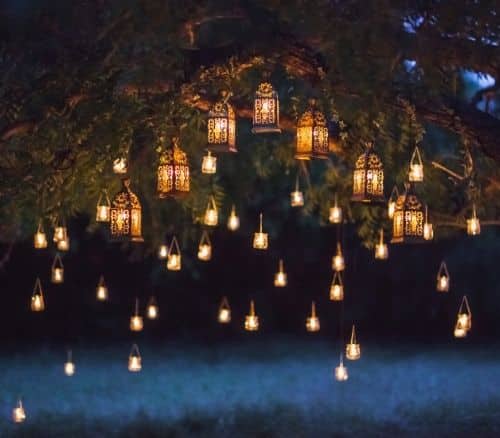 The secret with outdoor lighting is to find the variety that works for you. You could just buy lanterns and position these on the porch for a night-time glow, or opt for elaborate fairy lights sets, rope lights or spotlights to create a spectacular effect.
It really depends on the kind of power you want to use. If you want it nice and simple, with no cables, battery lighting is your best bet. Many garden centres sell them and with many sticky-back products you can position them more or less anywhere.
With the LED lights you get a lot of bulb life and the batteries last for ages. If you really want to be sustainable, put a set of rechargeable batteries in.
Buy two sets, put one set in whilst the other is charging. You can also buy solar-powered lighting.
Some will rely just on the sun, but more expensive lighting options allow you to recharge from grey light—where there might be cloud coverage they'll still charge up.
Best of all, you don't have to turn these on or off, they come on when the lighting fades. These easy-to-install products are easily put up but may not pack the punch you require. For heavy-duty lighting, it's always best to check an electrician has put in proper outdoor sockets for you. If you're plugging in outside, these need to be waterproof.
Tie it altogether by going for a colour-theme. Many of us have built up lighting stocks overtime and the styles get confused, but if you're starting from scratch it's the ultimate opportunity to theme it.
Have all the lights just white for the really classic Christmas snowy feel. Or, for colour combinations, go for blue and silver, red and gold, pink and mauve or a multi-coloured set. It really makes displays look dramatic.
There are many little features you can pepper in too, cheery light-up santas, snowmen, polar bears and candy canes. You don't have to start big, just make a move towards festooning your home front and it'll make a difference and then you build it up over time.
Plant now to grow your own decorations! Things like holly, spruce, dwarf pines, like Pinus mugo, work particularly well in your borders and you can dress these up in the future.

Take clippings from holly bushes, which are bursting with red berries in the autumn, and display as garlands above your front door or make your own seasonal wreaths.

The other thing to think about it embellishing existing plants in the garden with lighting.
You can hang decorations around the stems and branches of a deciduous tree that's lost its leaves and it can look really stunning lit up.
And, of course, with evergreens or conifers you get a great effect too.
Just ensure, when you're draping these with lights, that you don't damage the foliage.
Go for lightweight products light the wired micro LED sets.
Or, if you want a substantial set for that wow factor, wind these around tree trunks—just ensure that you don't harm the sensitive tissue beneath the bark and make it vulnerable to pests, fungi and disease.
So, go ahead, bright up-front gardens and enter our Illumination Street competition with thousands of pounds to be won, thanks to Safestyle UK.
Happy decorating everyone!
Tip:
Grate soap in with your newly planted bulbs
and the smell and taste in the detergent will
deter the squirrels from digging them up.
Is it too late to plant spring bulbs?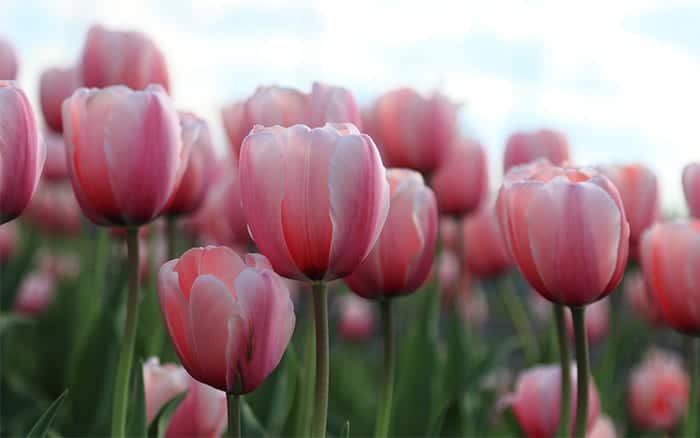 No, you can plant bulbs right through to December and it's the perfect time to plant tulips—late planting can help reduce problems with the disease 'tulip fire'. Plus, at this time of year, garden centres start to sell off their bulb stocks, so why not stock up and invest in your garden.
How important is periodic cleaning of my polytunnel?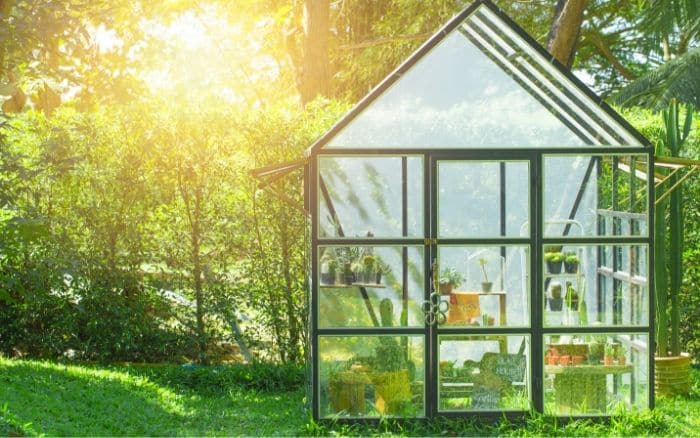 Though not the most glamorous of jobs, cleaning polytunnels and greenhouses is really key. If the glass or plastic is kept clear of build-up, the growing conditions will be more efficient by letting in more light, but it also helps to cut down on pests and diseases too.

David Domoney is a Chartered Horticulturalist, Broadcaster, and Author. David has worked with a number of the UK's leading garden retailers as a plant buyer and strategic consultant. With more than 30 years experience, in horticulture, David is as passionate about plants now as he was when he bought his first plant at a village fete.