Front gardens are the best way to make a stunning first impression to visitors, to welcome you home after a hard day's work or as the first thing you see as you step outside your home in the morning. front garden design
Unfortunately, across the country, record numbers are being lost to a tidal wave of slabs and concrete (which is one of the reasons I launched my Cultivation Street competition with the Sunday Mirror).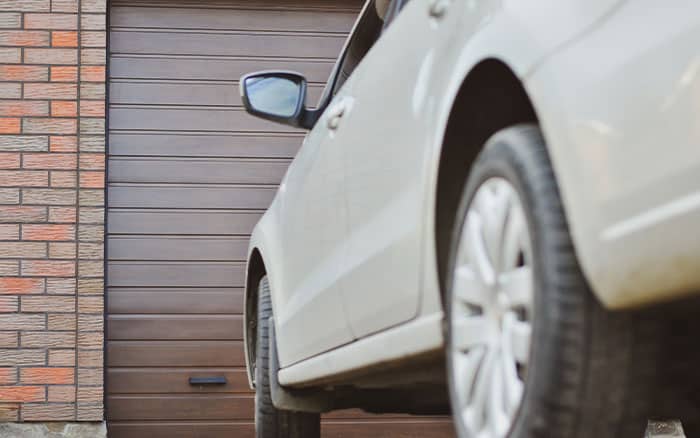 The fact is that, as a low-maintenance alternative, many people opt for a paved driveway out of convenience or to provide an off-road space for their car. There are currently more than 38 million licensed vehicles on the UK's roads. Fifty years ago, there were only 11 million.
That's where our front gardens have gone. But while a paved-over front garden may be convenient when we have a busy lifestyle and little time to spare, the benefits of a real garden are tremendous. Our mental health, community and natural environment are all positively affected.
Front garden design: Slab solutions
What if I told you that you don't have to compromise? That you can have both a functional driveway whilst keeping the beauty and the benefits of a flourishing front garden. It may seem tricky to keep space for your car and maintain lawn space and greenery, but here are some tips to switch up your design. This means you get the best of both worlds.
Putting in two paving tracks to accommodate your car is one compromise and you can plant hardy, low-growing plants around them. There are even plants that will tolerate being parked over, as long as the car is moved regularly so they get some light.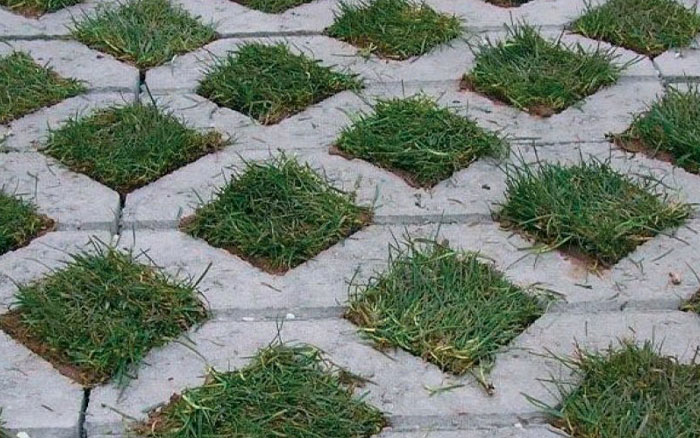 Dynamic driveway
Creeping jenny is a good pick because it is tough enough to withstand occasionally being run over. It is low growing and likes a sunny or part shaded spot, so just ensure there is a planting pocket with soil to suit it.
Another solution is concrete block paving with spaces in it (Pavestone makes a product called GrassPark which is ideal). It provides a robust hard-standing suitable for cars and vans to be parked on while also maintain a permeable surface and grass or plants.
A permeable paving option like this, or gravel or brick pavers, enables water to drain through the surface and reduces the chance of flooding.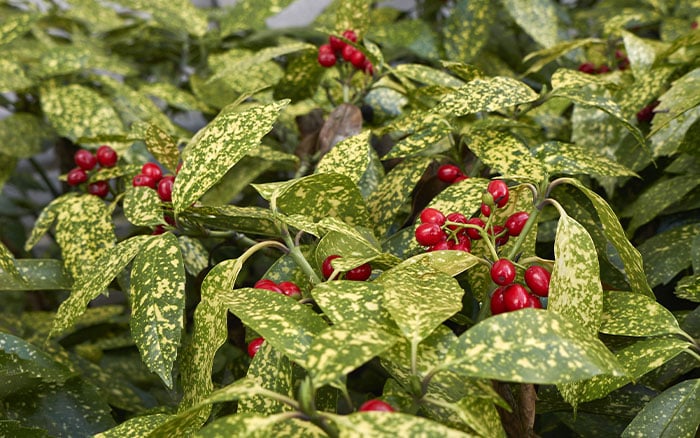 While many people opt for a paved front garden due to wanting a low maintenance option, there are in fact many plants that are tough. Plants that don't demand a lot of you and will thrive despite little attention.
If you've got a sheltered spot somewhere that's overly shaded and you can't find anything that will fit, try variegated Japanese laurel. This is an evergreen, so it will grace your garden with colour all year round with its glossy green leaves speckled with cream and yellow.
Fantastic foliage
For some fiery, vibrant foliage, Heuchera (coral bells) provide colour almost all year round. The wavy-edged leaves that can be found in green, bronze, purple or chocolate shades. Neither needs a lot of love to thrive.
For dull corners, plant up perennials like hardy Geranium 'Rozanne', for some delightful purple-blue tones, alongside Chinese anemone with white-pink delicate looking flowers that bloom in summer.
Front garden design: Privacy and screening
Make the most of all your available space, including bare fences and walls, by planting a climber. Not only do shrubs and plants like honeysuckle, wisteria and roses look striking and add a softness to your home, but they also smell fantastic.
Climbers and screening in your front garden act as privacy and a shield to any onlookers in front of your home.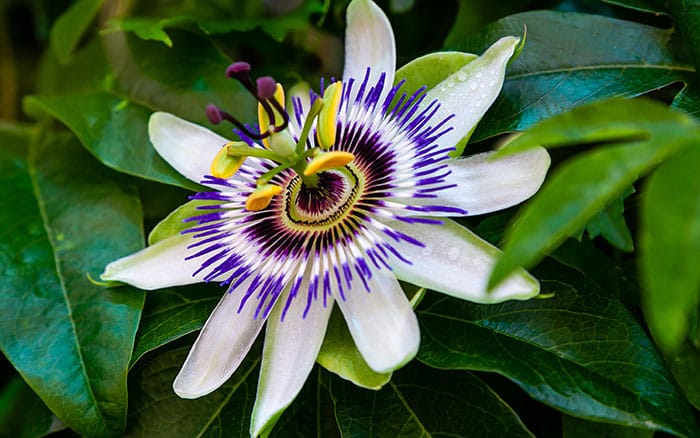 They can also deter would-be burglars, especially if you opt for thorny varieties under your windows like Pyracantha rogersiana (yellow Asian firethorn) 'Flava'. This evergreen shrub blooms clusters of cream flowers followed by an abundance of yellow berries. These make it pretty and practical as a deterrent to any home space invaders.
You can even use screening to hide wheelie bins by creating a camouflaged corner for them to sit in that's tucked away behind a trellis adorned with a climber like Passiflora (passion flower). It will bloom very exotic looking flowers that will prettily conceal your bins.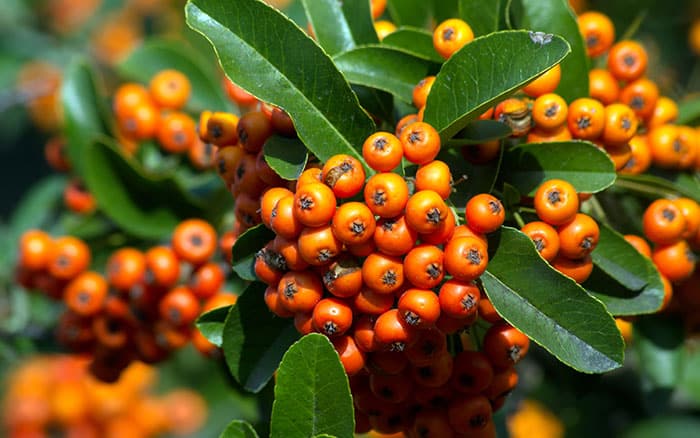 Aside from the human benefits, front gardens are also important to our natural environment. Hedgehog, bat, and butterfly populations are all struggling, and the loss of front garden space is one of the key factors.
The good news is that we can all do our bit to help local wildlife by having a planted front garden. So, keeping a green front garden isn't just a pleasure, it's a community service that benefits all living creatures.
By planting shrubs, trees and hedges it will provide more shelter for nesting birds and insects, and they will also benefit from the fruit produced, like the berries of the Pyracantha. It's not just back gardens that are for wildlife, so feel free to add a bat box or bird box to your front garden so all of your spaces are accessible and attractive to wildlife.
Before paving over your driveway, think about why you are doing it and if you can strike a balance between functionality and keeping some greenery in your garden.
front garden design
Tip:
Got nettles? Cut them down and leave
them in a bucket of water for two weeks to create
your own fertiliser for vegetables.
You will benefit by being surrounded by nature and plants more and the local wildlife will appreciate it too.
Happy gardening everyone!
I have a north facing garden, what are the best plants?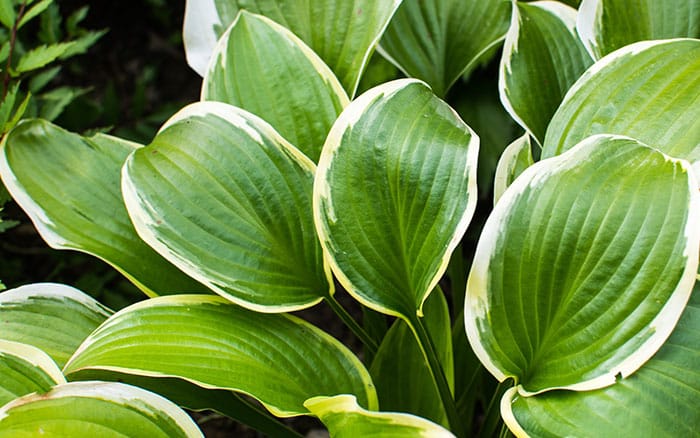 North facing gardens are cool and shady. If they are enclosed, they may receive no direct sunlight at all. Shade loving or woodland plants will do well, such as Hostas, ferns like hart's tongue fern and grasses like Festuca gigantean, which is an evergreen so will provide texture and colour all year.
Which climbers are the best for scent?

One of the most highly scented is star jasmine, an evergreen with a long flowering season throughout summer and autumn. Many honeysuckles have a rich scent too, like 'Superba' with tubular cream flowers from summer. Rambling roses can be fragrant too, like 'Sander's White Rambler' which likes full sun in an exposed spot.
David Domoney is a Chartered Horticulturalist, Broadcaster, and Author. David has worked with a number of the UK's leading garden retailers as a plant buyer and strategic consultant. With more than 30 years experience, in horticulture, David is as passionate about plants now as he was when he bought his first plant at a village fete.