The birth of a child is cause for celebration at any time of the year and what better way to mark the occasion than giving a living plant as a symbol of life and healthy development.
Here are some of my top plants to celebrate a new baby…
Houseplants make a great choice as, not only will they be ideal for decorating the nursery and creating a calm environment. In addition they'll also grow with the baby bringing joy for years to come as well as being a permanent reminder of your thoughtful gift.
Dracaena sanderiana (lucky bamboo)
Firstly, this plant gets its common named because it's supposed to bring good luck and fortune to the owner, especially if the plant was given as a gift in the first place.  The number of stalks in the plant pot are an indicator of the type of good fortune. Three stalks being the most popular type, because they are said to bestow happiness, long life, and wealth on the owner.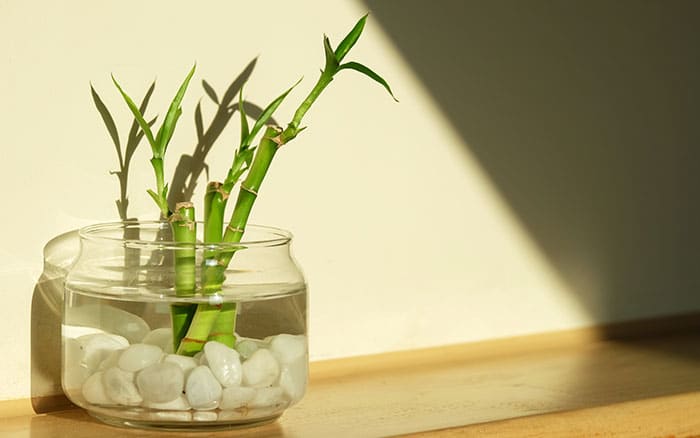 These plants are easily grown in a vase filled with pebbles and distilled water placed in bright filtered light. Be sure to keep just out of reach of prying fingers (as the leaves can be mildly toxic if eaten) and given warm year-round temperatures.
Cyanosis kewensis (teddy bear vine) 
Next up is this cutely named houseplant?  Best grown in a hanging basket in front of a bright window, the trailing stems on this slow growing plant are likely to be an early cause of fascination for a growing baby in his or her cot, like a living mobile!
It's the soft texture of its leaves that gives it its common name of teddy bear vine, the tactility of which could be a wonderful delight for a growing child to discover.
Shrubs make an ideal gifts for the keen gardener parent. And these plants should easily live well past the age when the new baby becomes an adult.  Many people class the rose as their most popular flower, and there are several appropriately named varieties to choose from. Baby Love, Little Cherub and Sweet Child of Mine are just a few perfectly named varieties.
They are generally easy to look after if planted in rich, fertile soil and well-watered.
Rosa 'Special Child'
This low growing floribunda produces masses of scented, pretty, soft-pink flowers over many weeks and has lovely shiny green leaves. It grows to around 80cm tall and 90cm wide.
Hydrangea paniculata 'Baby Lace'
As the name suggests, this hardy deciduous shrub is covered in beautiful white flowers that look like lace from mid-summer well into the autumn.  It's compact, growing to about 1m tall, which makes it the perfect choice for growing in a container or for the smaller garden. It prefers partial shade and a moist, well-drained soil. The flowers are excellent for cutting or drying.
Salvia microphylla (baby sage) 'Little Kiss'
Next up is a salvia, which are pretty shrubs with leaves that give off a scent when brushed against and so are ideal planted by the edge of a path.  The microphylla varieties are commonly known as 'baby sage' and are evergreen. They grow well in full sun if given a sheltered spot in the garden and a free draining soil that doesn't get waterlogged.
There are lots of different ones to choose from with different shades of red flowers.
'Little Kiss' is a particularly aptly named one as parents are sure to want to shower their precious new-born with lots of little kisses!  Best grown in a container unless it can be planted in a warm, sheltered spot as it's quite a tender plant.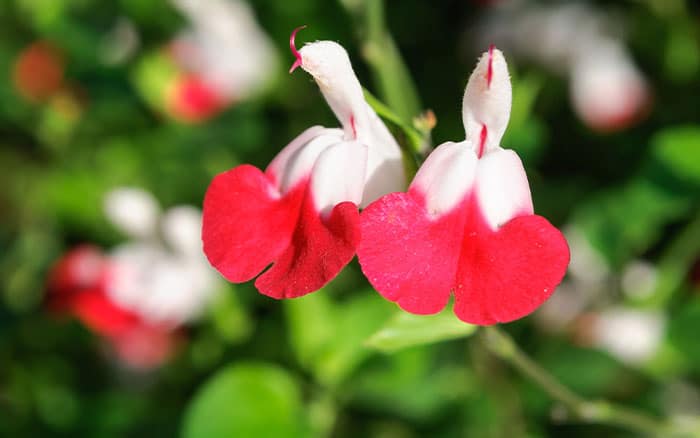 If the new parent doesn't have a large garden, then an aptly named perennial plant could be a lovely choice for plants to celebrate a new baby.
Echinacea purpurea (cone flower) 'Baby Swan White'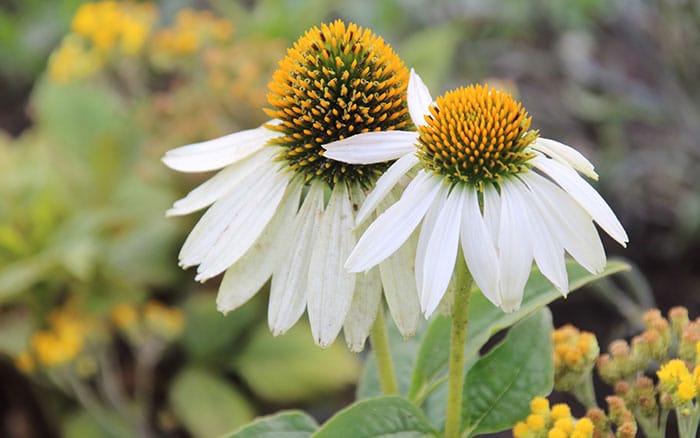 A compact variety with pretty, white daisy flowers reaching heights of around 50cm.  It's happiest in full sun and looks lovely planted with ornamental grasses.  The flowers start to appear mid to late summer and make good cut flowers.
The cone shape seedheads look pretty and can be left on the plant to create extra interest in the garden over winter.
Lastly, pot full of scented miniature daffodils could be the perfect gift to celebrate a spring birth.
Narcissus 'Baby Boomer'
The sweetly scented orange-yellow flowers on this pretty daffodil appear mid-spring. They grow to a height of around 20-30cm.
In addition, they grow well in the garden and can be planted outside after flowering has finished to delight again for many years to come.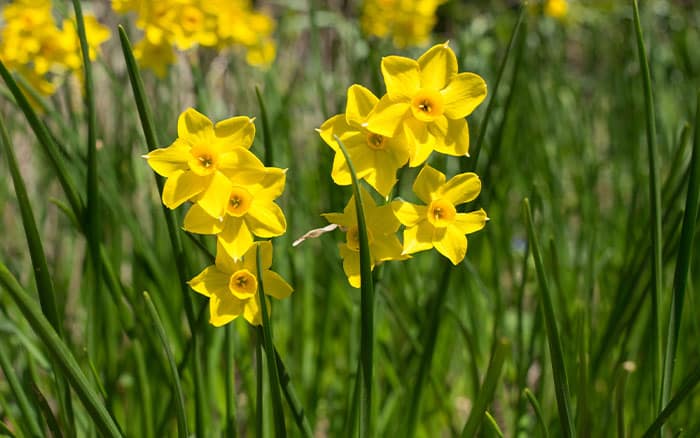 Giving new parents any one of these lovely plants to celebrate a new baby would not only add a touch of beauty to their lives but would also be a wonderful way of welcoming a precious new-born child to a beautiful plant filled life.

David Domoney is a Chartered Horticulturalist, Broadcaster, and Author. David has worked with a number of the UK's leading garden retailers as a plant buyer and strategic consultant. With more than 30 years experience, in horticulture, David is as passionate about plants now as he was when he bought his first plant at a village fete.