If you are planning a wedding, there are so many little details to think about from invitations and food to table settings and outfits. No matter when you get married, you don't have to choose seasonal flowers, why not choose something significant to you.
Florists are able to get most flowers regardless of season nowadays, due to importing, growing and storing techniques. So, whatever the weather, your flowers will be flawless and sure to add some magic to your special day.
To help you create the most beautiful bouquet of blooms I've curated some of my top flowers for weddings:
Peonies are known to represent prosperity and happy marriage. Specifically, pink peonies are deemed especially romantic, symbolising passion, love, and romance. There are often popular for table arrangements as well as wedding bouquets.
Stephanotis floribunda is a traditional choice for bridal bouquets. Symbolising marital happiness, these white beauties look stunning in a formal arrangement and offer a delightful aroma to accompany the bride down the aisle.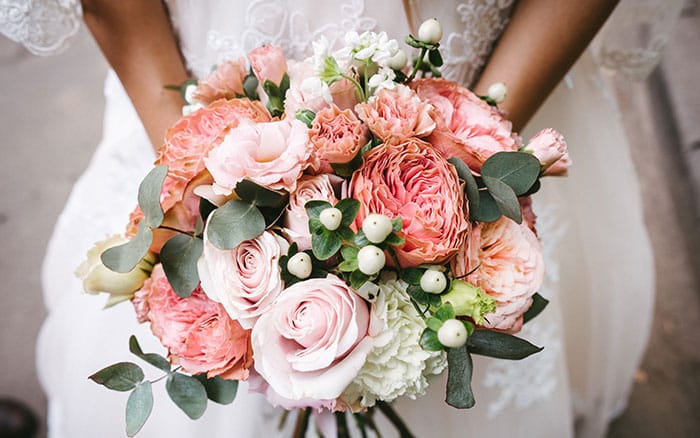 Sunflowers are perfect for a rustic wedding this season, even more so with their meaning of adoration and loyalty. The head of the sunflower follows the sun as it moves across the sky, emphasising devotion.
Indicating love and passion, tulips are a popular choice for your big day. These simple yet sophisticated blooms are found in a huge array of colours. A great choice for creating a bouquet with a pastel effect.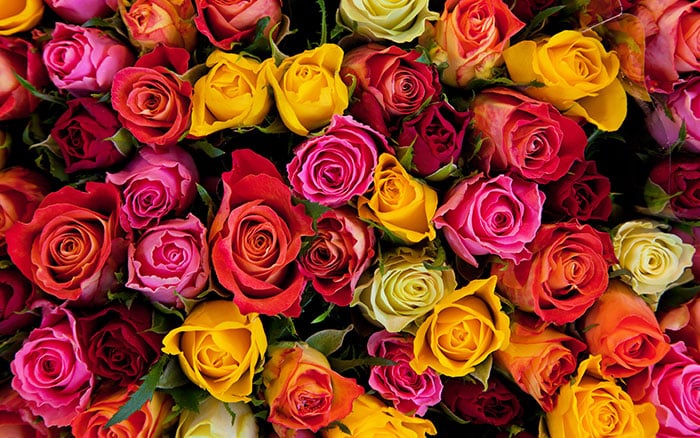 If you're lucky enough to have the same name as a flower, personalise your bridal bouquet by including your namesake flower.
Poppies can add some bold and vibrant colour to your arrangement. Paired with ranunculuses and daisies you can create a luscious, springy spray that will complement your dress perfectly and look charming as a table centrepiece.
Roses are without a doubt one of the most popular flowers for weddings. With their meaning of love and beauty, they look striking as part of an extravagant spray and as a simple single buttonhole for the groomsmen.
On the other hand, find a flower or variation that is named after your loved one. The Duchess of Cambridge had 'Sweet William' a nod to her husband-to-be, alongside three other home-grown British flowers; Lily-of-the-Valley, myrtle, and hyacinth.
If you're jetting off for a destination wedding, why not consider adding the country's national flower in your celebrations?
• If you're trying to keep costs low, look for blooms that are in season when you are due to tie the knot, they will be cheaper and will be at the peak of their natural beauty. But don't worry if you have your heart set on something that isn't in season, most flowers can be sourced all year.
• Think of where you want your flowers for the whole day including the ceremony and reception. If you are at a different venue for the ceremony and reception, you may be able to reuse the arrangements for different parts of your special day.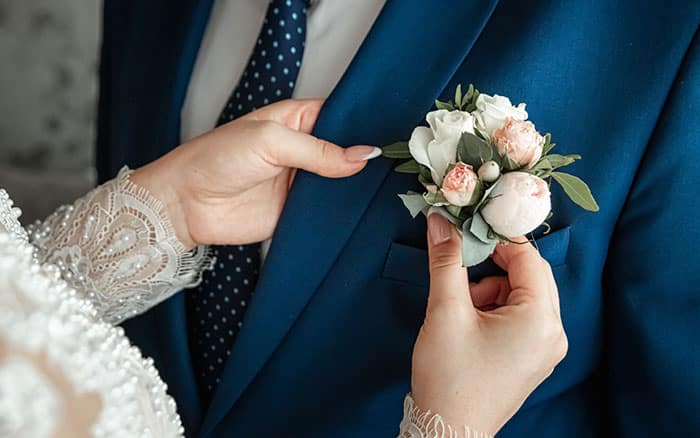 • Do your research well in advance, get to know your florist and let them get to know you. Tell them if you have any special requests, maybe a specific flower as a memorial for a loved one.
• For your 'something borrowed', you could commemorate a lost loved one and honour them by personalising your bouquet with a brooch or jewellery.
There's lots to think about leading up to your special day but get inspired and plan early to make your dreams come true. I'd love to know what your favourite wedding flowers are.

David Domoney is a Chartered Horticulturalist, Broadcaster, and Author. David has worked with a number of the UK's leading garden retailers as a plant buyer and strategic consultant. With more than 30 years experience, in horticulture, David is as passionate about plants now as he was when he bought his first plant at a village fete.