June is a superb month, bringing with it long summer days filled with glorious sunshine and the gentle buzz of bees and butterflies. Here are my top 3 plants for colour to make the season burst and bloom even brighter in your back garden.
Rosa 'Aloha' (climbing rose)
Say aloha to the Rosa aloha!  To me, nothing signals the start of summer more than seeing a display of coloured roses in full bloom.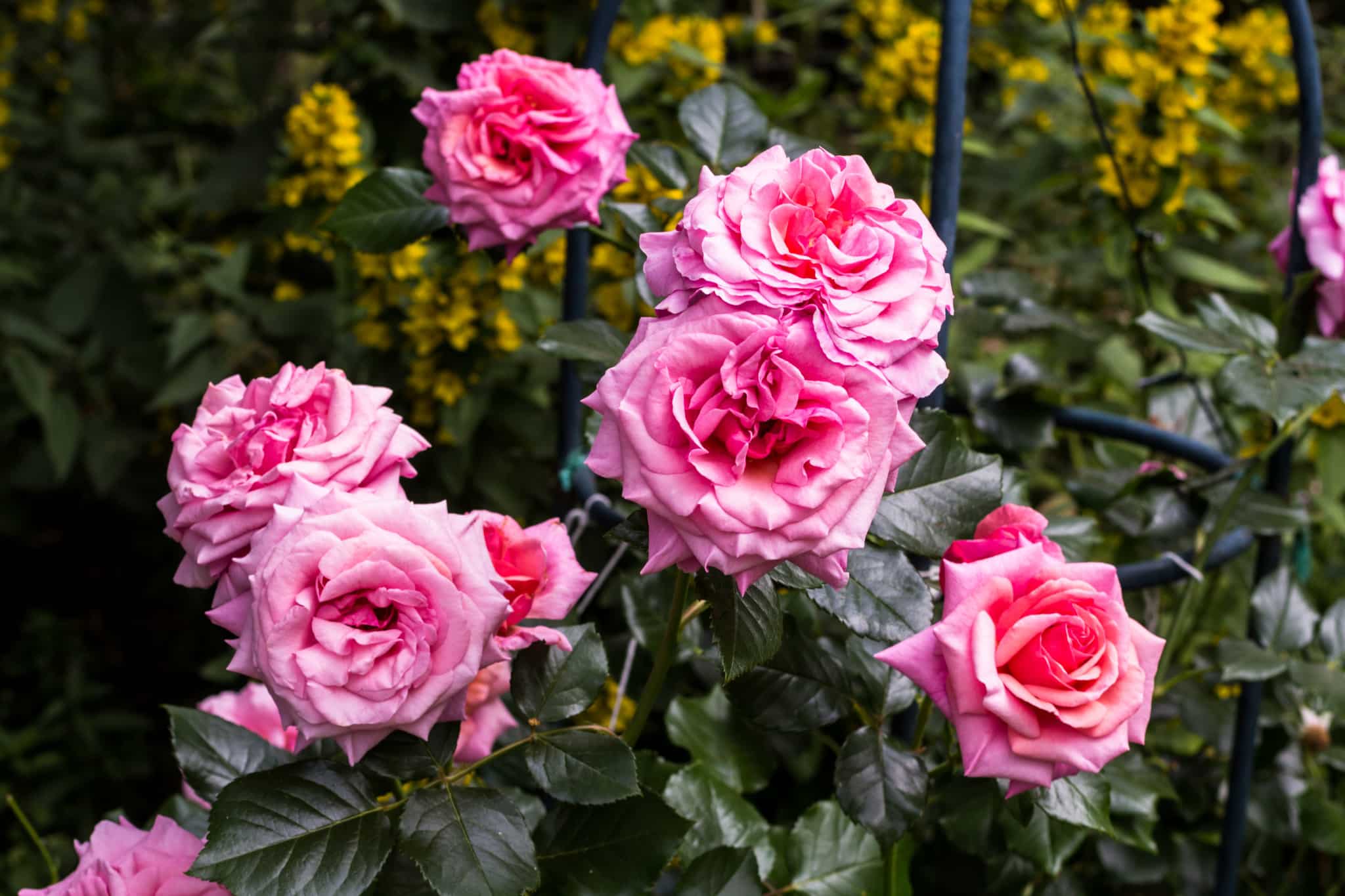 There are currently hundreds of different types of roses here in the UK, but Rosa 'Aloha' is a shrub showing dark foliage that gives way to double, rose-pink flowers with salmon pink shades. Flourishing in a range of subtle soft pinks and lively oranges, they create a stunning cluster of coral pinks that harbour a sweet scent.
This climbing rose grows up to 13 feet, so it's ideal for growing up fences, doorways and archways. Plant them in moist well -drained soil in late Autumn, providing extra support by tying the hardy stems with some twine to a trellis or frame.
For a companion climber, I recommend planting the clematis (leather flower) alongside for an intense riot of colour and scent.
Also known as the hybrid tea rose, they were first introduced in the 1800s as a symbol of peace at the end of World War II but are first and foremost a symbol or romance, dating back to Greek mythology. For more information on rose symbolism, check out my blog post here.
Papaver rhoeas (common poppy)
There's nothing like strolling through a field peppered with poppies. Common poppies splash your garden with a pop of deep vivid red and speckled black. Poppies have an exquisite feel to them as well, with their leaves harbouring a delicately paper-thin texture akin to tissue paper.
To enjoy their delightful sight and citrusy sweet scent sow the seeds in early Autumn to have this beautiful bloom popping up in time for summer. Grow in well-drained and fertile soil, sowing seeds into borders or beds—perfect for the cottage garden.
As poppies love the sun, they flourish best in June and there are 70 different species of poppy, with a multitude of colours, to choose from. The Eschscholzia californica (California poppy) will add a burst of orange or opt for the Papaver nudicaule (Iceland poppy), ranging in sublime subtle summer hues.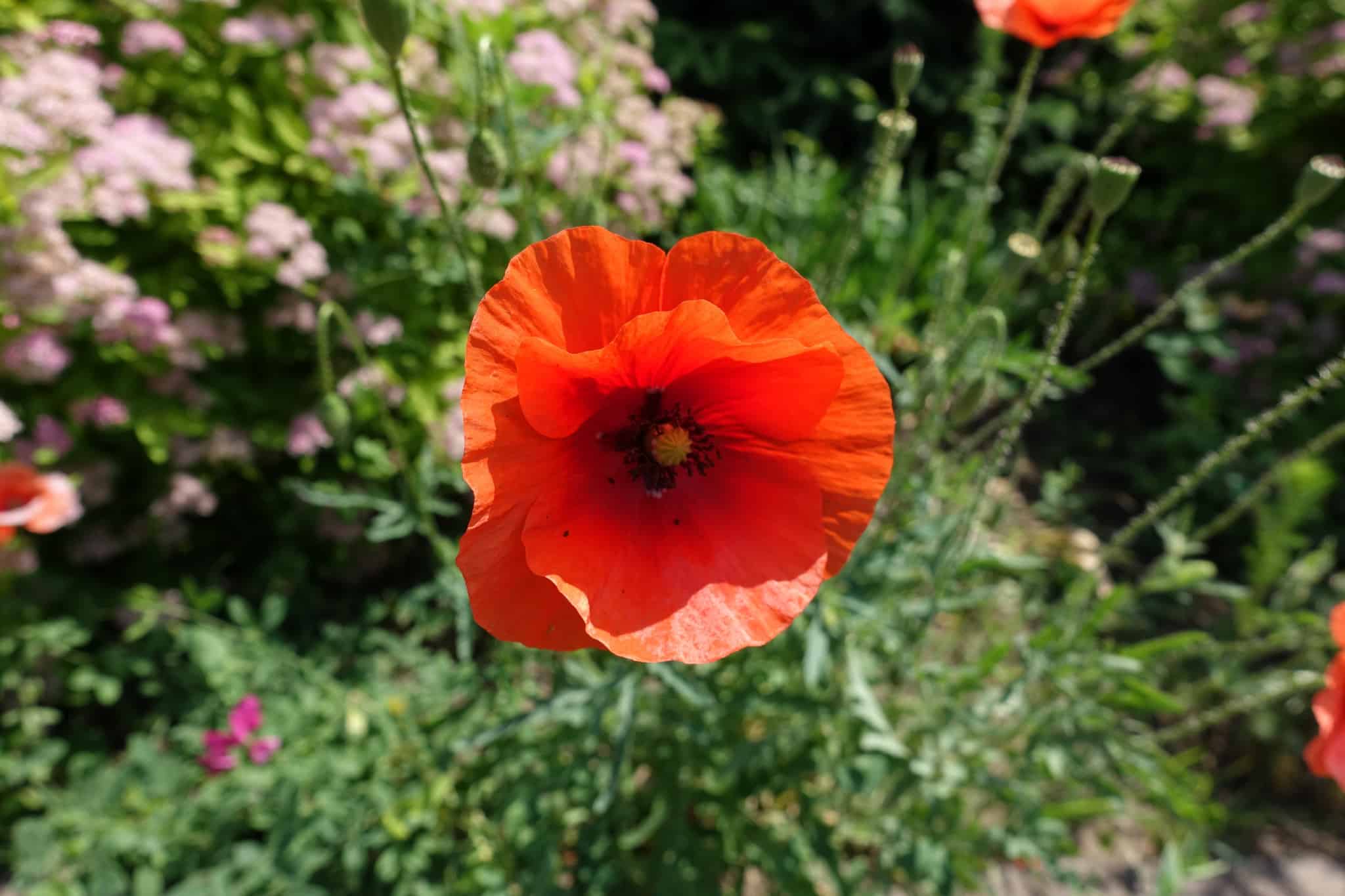 Aquilegia vulgaris (common columbine)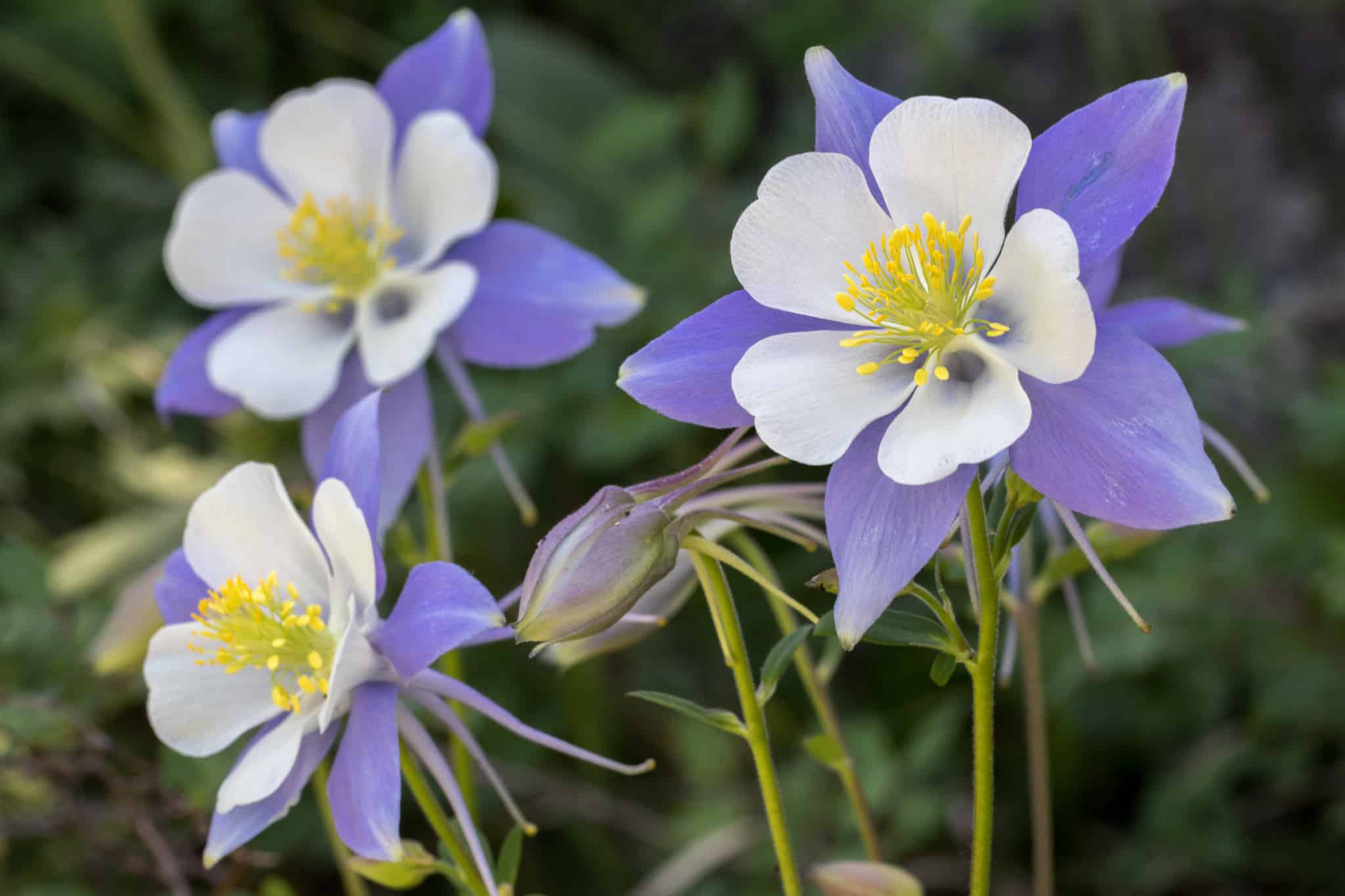 A wildflower at heart, the common columbine has been found growing in woodlands and up many a mountain. With its two-toned colour palette, they offer a range of striking visuals with there being a whole range of colours to take your fancy. They tend to grow in clumps, sprouting up slender stems that support their hanging heads.
Plant these bell-shaped beauties in borders for a decorative edge to your garden—they'll share space well with others. Why not try planting with refreshing rhubarb which can prevent the nasty spider mites, to which columbines can be susceptible.
As an early summer bloom, sow the seeds in the spring in a spot you know will acquire dappled sunlight as they can suffer under the full midday sun.
Columbine's petals and spurs are said to resemble certain birds and 'Aquilegia' is derived from the Latin name for eagle, due to the look of their wild spikes. While the Celtics believed the centre of the flower resembled five doves.
To get a feisty feast of colour this summer plant passionate orange and yellow flowers. The Iris germanica (bearded iris) is a flashy flower, their petals resembling tufts and frills. Sat on top of tall stems, this fanciful flower can grow up to 110cm in height.
To make the most of their colour, plant in a sunny spot late summer. The beautiful bearded iris like to be undisturbed to keep themselves dry. So, plant in well-drained soil and make sure they get a full days' worth of sunshine.
With its bold pink and purple hues, the Digitalis purpurea (foxglove) can add a splash of colour to your garden. As a wonderful wildflower, its trumpet-like petals attract a whole host of insects, bringing in bees and butterflies in to pollinate other plants too.
Foxgloves are easy to grow and thrive in full sun, perfect coming into the summer season.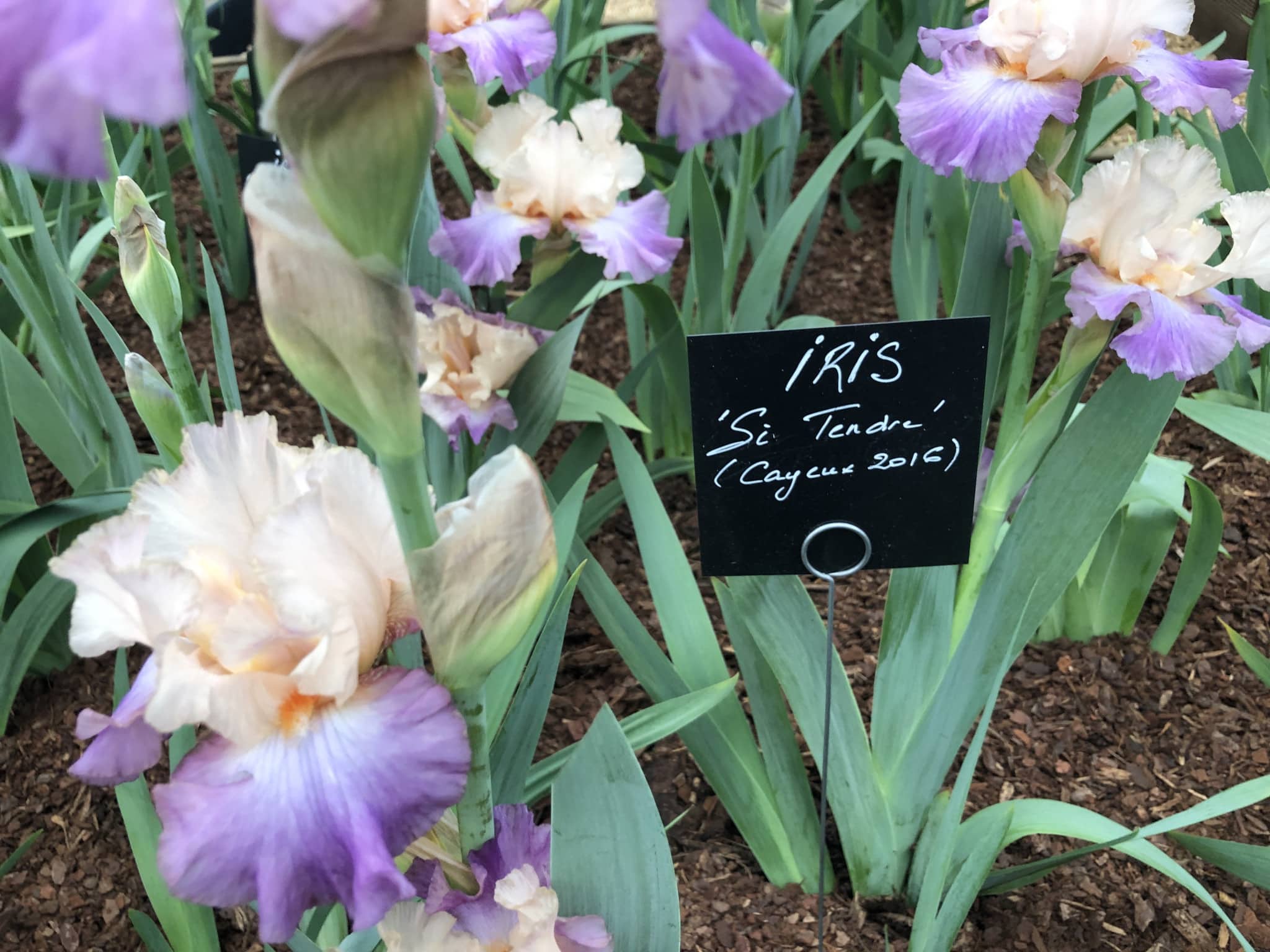 David Domoney is a Chartered Horticulturalist, Broadcaster, and Author. David has worked with a number of the UK's leading garden retailers as a plant buyer and strategic consultant. With more than 30 years experience, in horticulture, David is as passionate about plants now as he was when he bought his first plant at a village fete.