We have passed the half-way line, which means you have already secured three superpowers. Super-skin, super-brain and super-speed will get you far, but with this next veg you will be unstoppable.
This week, ITV's Eat Them to Defeat Them campaign is focusing on broccoli, so find out what this supersonic veg can do for you…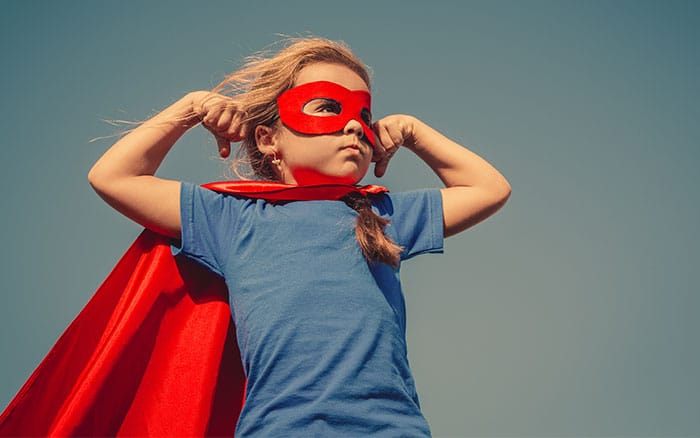 Assembling the strength to keep up the fight couldn't be easier if you get the correct amount of vitamin K.
This essential nutrient works with calcium to help build strong bones. Studies have shown that the vitamin improves bone density and decreases the risk of fractures, so getting your fix will keep you at the top of your game.
By regularly getting vitamin K in our systems and exercising in early life, it will have positive impacts on our bodies as we get older, reducing the chances of our bones getting weak and brittle.
Vitamin K is also a necessary nutrient to aid blood clotting and helping wounds heal properly, so if you do get injured in battle, you can be sure that your body will bounce back.
This powerhouse veg is known as a superfood because of its nutritional benefits. As a source of fibre, protein, iron, potassium, calcium, magnesium as well as vitamins A, C, E and K – there's plenty of power in hearty green broccoli.
In one cup (91g) of raw broccoli, there's a huge 116% of the recommended daily intake of vitamin K, so providing a considerable amount of the nutrient needed for blood clotting and supporting bone health.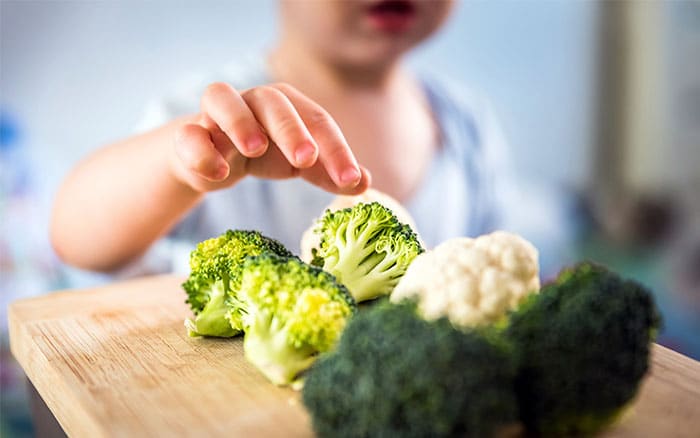 When thinking of vitamin C, you may immediately imagine oranges to be the superior source. But broccoli is an excellent supplier of the nutrient, containing 89mg of vitamin C per 100g, whereas oranges provide 53mg of vitamin C for the same weight. This vitamin is essential to support a healthy immune system, to keep your insides strong.
If broccoli isn't blowing you away, there are plenty of other sources of vitamin K so you can still have super-strength. Try incorporating spinach, kale and cauliflower into your meals.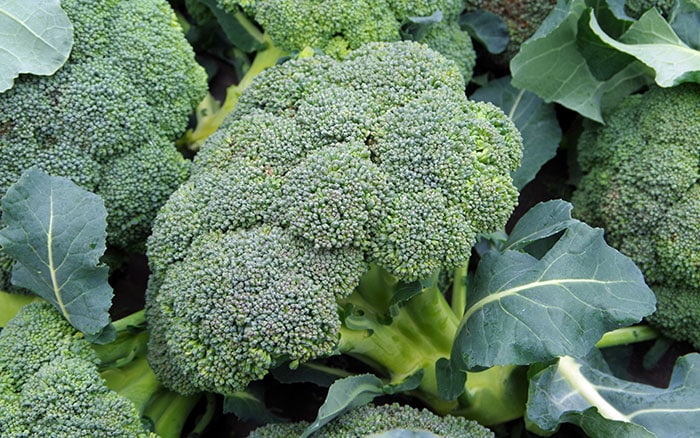 Not only is it packed with nutrition, but this popular veg is fast-growing and easy to grow. Do you need any more reasons to grow your own?
Sow seeds between March and June, with two seeds per cell in a cell tray in a greenhouse or similar environment until April and outdoors from April.
As soon as the seedlings can be handled, thin to one plant, cutting the weakest one in each cell.
3. Feed with liquid fertiliser every week and when the rootball is well bound together, plant out into fertile, well-drained garden soil in a sunny or lightly shaded spot.
4. Plant them out by making holes in the soil, approximately 40cm apart which will produce medium sized heads.
5. Push the soil around the plants firmly but don't firm the top of the soil as that will prevent moisture from getting to the plant's roots.
6. Broccoli is very sensitive to heat so ensure plants are moved into the shade on hot days.
7. Harvesting time is from July to November. Cut when the flower shoots are well formed but before the individual flowers begin to open.
This veg can be eaten raw or cooked, but to boost flavour and vitamin K content, cook the veg with olive oil.
To retain the colour and nutrients, boiling or steaming broccoli for three or four minutes is guaranteed to keep it green with a bit of crunch for texture.
Adding broccoli is an effortless way of incorporating tons of goodness into your dishes. This recipe card for Mighty Mac n' Cheese may come in handy to add some colour to your favourite tea-time meals.
As we're over halfway through the Eat Them to Defeat Them campaign, you will have access to some extraordinary powers, and you'll have taken down a fair few veg. If you need to develop any of your skills, make sure you're getting a good mix of all the nutrients to balance all your powers out.
And be sure to download your new veg tracker for this week so you can keep tabs on your progress and come back next week to see which power you've yet to achieve.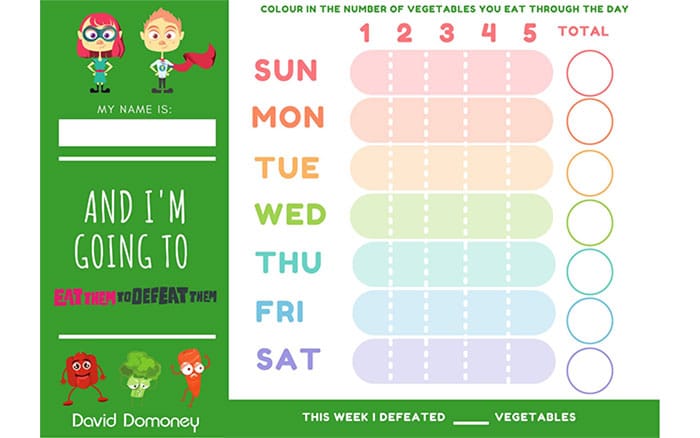 David Domoney is a Chartered Horticulturalist, Broadcaster, and Author. David has worked with a number of the UK's leading garden retailers as a plant buyer and strategic consultant. With more than 30 years experience, in horticulture, David is as passionate about plants now as he was when he bought his first plant at a village fete.