This large-scale Love Your Garden transformation saw the team construct one of the biggest outdoor buildings we've ever put up during the show.
The creation made a dramatic impact to the whole area and worked really well with the shape of this particular garden. Being at a slight angle made for a space of real discovery where there's a possibility for unearthing something beautiful around every corner.
You can get the look by going for sensory planting and fragranced foliage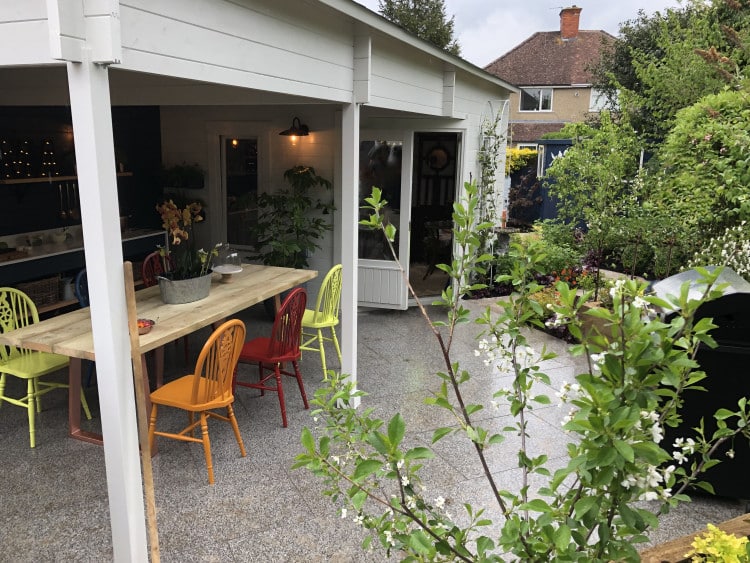 We started the garden off with an open patio space, before making our way to the large outdoor cooking area, featuring a fully functional kitchen.
The outdoor building displays a section where the sides are open, to keep it linked and in full view of the new impressive garden space. As the homeowner is involved with the local soup kitchen, it was important for us to include an enclosed section at the back of the garden, within the building itself, for creating recipes and soups.
This area meant the homeowner could generously produce her delicious food for people all year round from the comfort of her garden.
The building itself had a real rustic nature to it. We salvaged the furniture which made up the dining area and this upholstered seating was repainted in a mix of bright colours that really popped. With the addition of an upcycled table made out of uprights and scaffold boards which we then sanded down to give a modern, yet rustic, twist.
Altering your everyday shop bought items, to an eclectic collection of seating really embellished that marvellous outdoor building. Plus, with the wall planting section featuring a fantastic collection of herbs, I thought was a clever use of the upright wall spaces, perfect for picking fresh ingredients that can be enjoyed and used in cooking.
Thrown in with some planters that we were planted up in old pots and containers with vibrant veg, such as chillies made a great use of the space with all ingredients to hand.
The whole area had a lot of character to it and by reclaiming and reusing items as well as putting in modern features gave it a real authentic charm.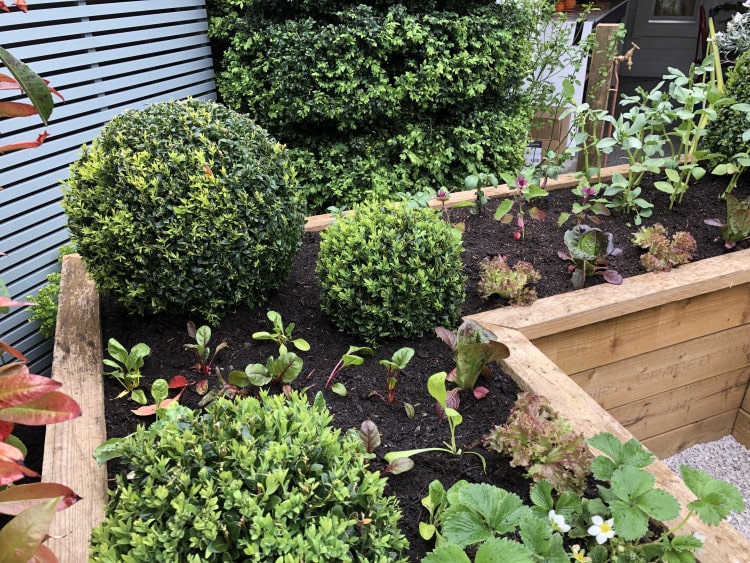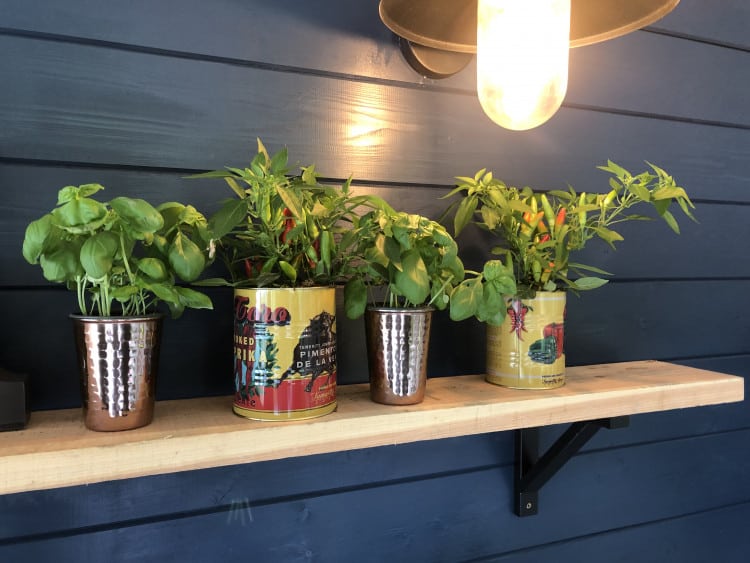 For the planting we used a diverse range of fantastically fragranced plants.
These included celery leaf, that produces a heavenly sharp but sweet scent when the foliage is crushed. I thought the beautifully scented violas were a nice touch. With the addition of lovely lemon-scented golden thyme that produces a mass of purple flowers and a zesty fragrance similar to that of a sherbet lemon!
Including one of my favourite plants of all time Lippia citriodora and the luscious lemon verbena meant you could walk around all day breathing in their intoxicating aroma. Invigorating, with a fizz of refreshing fragrance, this otherworldly plant is a real treat for all the senses.
Reaching to the heavens, it can grow to about head height with tiny flowers topping it off beautifully, but it's the fragrant foliage of the plant that will really take your breath away.
In addition to that we had a wide range of texture and pretrimmed plants.
We planted Buxus sempervirens in topiary box shapes and positioned these in the raised beds alongside a host of vegetable growers. Box balls are fantastic to add formality to any garden, in mixed borders, on their own or as features in pots and containers—they really look the business.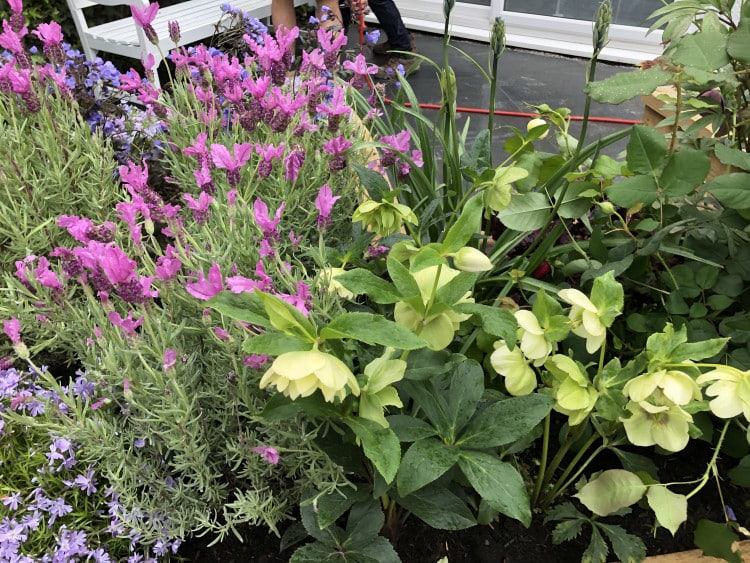 We also had the large and rather impressive Photinia 'Red Robin' with clear stems attached to a lovely globe top section. A mixture of dark green and a burst of bright red foliage really adds a spectacular contrast with the white flowers on top, adding itself to be something special within the garden area.
So, mixed with a large kitchen section, heavy planting with fruit and vegetables plus a selection of ornamental plants we created a perfect place to dine and cook outside. This made for a dramatic transformation and added textures of juxtaposition and paths that zigzagged their way from the back of the house right the way through the garden. When all elements were put together it looked fantastic.
A very practical and suitable outdoor culinary space for the homeowner indeed—Bon Appétit.
See you here next week for episode five – 8th October at 8pm!

David Domoney is a Chartered Horticulturalist, Broadcaster, and Author. David has worked with a number of the UK's leading garden retailers as a plant buyer and strategic consultant. With more than 30 years experience, in horticulture, David is as passionate about plants now as he was when he bought his first plant at a village fete.