Spooky season is upon us and the best thing about Halloween is seeing the kids carving pumpkins and dressing up to go trick-or-treating. Sadly, this year, some spooky traditions may be curtailed due to the pandemic, but you can still decorate your home and garden for plenty of Halloween and super natural fun.
Living plants make the best Halloween decorations. Physalis alkekengi (Chinese lantern) is a hardy one that has bright orange lantern-shaped seed capsules.
In a spot with full sun or partial shade and well-drained soil, they grow up to one metre tall. However, they can spread easily, so growing in a container is ideal.
Once it's all over, the seed cases can be cut off and dried to be used as lasting decorations to prolong the cosy autumnal atmosphere.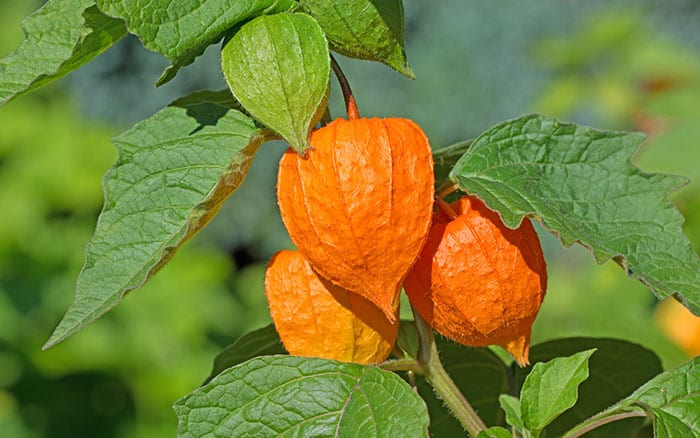 Not your average garden plant, but Sarracenia purpurea (common pitcher plant) will be sure to add interest to your outdoor space. It will fill the kids with wonder and curiosity too, as they are carnivorous and get their food by trapping flies and spiders.
They thrive grown in a container with loam soil in a sheltered spot with partial shade or plenty of sun. A top care tip is to use rainwater or distilled water as they don't like alkaline soil or water.
Ophiopogon planiscapus (mondo grass) will bring dark and dramatic colour, and the spooky sound of the grass will be sure to add to the Halloween atmosphere.
This evergreen will bring colour all year round in a shaded or sunny spot.

You can adorn your front garden, porch or doorstep with a colourful autumnal display of pumpkins, squashes and gourds.
Carving pumpkins with the kids is so much fun. Whether carving funny faces or using templates to create intricate designs, there's nothing quite like seeing pumpkins lined up on a dark evening.
For young kids, let them draw their own design on to the pumpkin with a marker. You can then cut out their masterpiece, so it's done safely. Some great varieties to buy or grow are Rouge Vif d'Etampes.
This is the classic fairytale pumpkin and is said to be the model for Cinderella's coach. Not only is this deep-orange variety lovely in displays, but it also tastes delicious in pies and desserts.
To grow your own for next year, seeds should be sown indoors in April or May and planted out from May to June in rich, fertile soil.
Winter squash 'Harlequin' will bring darkness to displays with its eerie green stripes. Or for a spectacular squash, 'Turks Turban' will add wacky fun to your display – and dishes, because it tastes like butternut squash.
For little ones, 'Jack Be Little' is the perfect size for them to paint or decorate because they grow to just 8cm.
When the Halloween celebrations are over, don't let your prized pumpkins go to waste. Instead, use them to help our flying friends by creating a natural bird feeder.
Do this by cutting the pumpkin in half to create a bowl shape, then insert sticks or twigs for the birds to perch on. Use twine or string tacked to the bottom to hang the feeder from a tree. Finally, fill it with seeds and sit back to watch the birds tuck in.

Alternatively, you could use your pumpkin as a planter for some extra autumnal interest. The silvery tones of blue fescue will bring texture and impact to the container, while the deep, rich colour of chocolate cosmos will add more depth, as well as the beautiful fragrance of chocolate.
Finish off by adding beautyberry 'Imperial Pearl', with its brilliant purple berries that are sure to add some fun.
Ensure there are drainage holes in the bottom if the pumpkin planter is going outdoors.

If you're still short of autumnal activities, try apple bobbing with your family. Fill up a large bucket with water, and pick enough apples (hopefully from your own tree) to cover the surface of the water.
Give each person 20 seconds to see if they can grab an apple with their mouth, without using their hands. The quickest person wins!
For a crafty activity for your kids, cut some apples in half.
Then, dry them with a paper towel and squirt orange paint into a dish and use the apple as a stamp to make a pumpkin shape on paper. Once you've got the pumpkin shape, let the kids use their fingers or a paintbrush to add the stems and fun faces.
If you haven't got an apple tree, then autumn is the perfect time to plant one. And if you are struggling for space, many dwarf varieties will thrive in a large pot in a balcony or on a patio.
Your local garden centre will advise on what's best for you. If you've only got room for one, or are unsure if there are any other apple trees locally, pick a self-pollinating variety.
This year, get creative with your carving and creepy props to make your front garden and home stand out.
Tip:
To reduce waterlogging and help drainage, raise your patio containers on to pot feet, or use wine bottle corks to lift them off the ground. Take care when moving heavy pots.
It's easy to make it a spooktacular Halloween haven.
Happy gardening everyone!
Is there anything easy I can grow at this time of year?

How about microgreens? You can sow seeds of basil, radish, coriander and rocket into old punnets on a layer of compost. Keep them indoors and lightly watered – and in as little as a week, you'll have microgreens ready to harvest. They will add a kick of colour and nutrients to your dishes.
What should I be doing now to care for my lawn?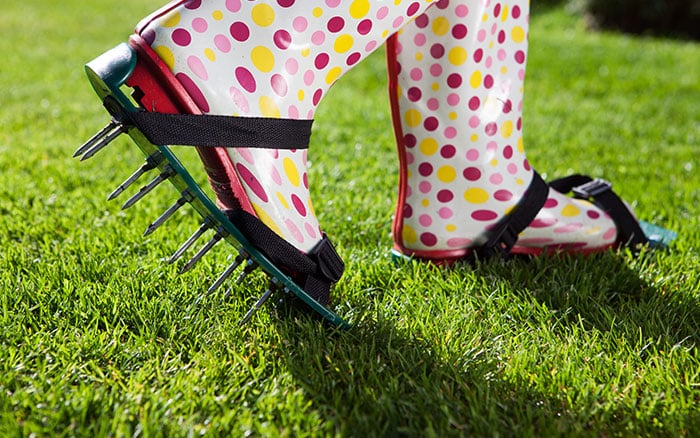 Autumn is a great time to rake up any dead grass or moss, and flatten any lumps and bumps, which will reduce the risk of flooding. Aerating your lawn is also a good idea to allow more air and nutrients into the root system. Finish with a top dressing and a specialist autumn lawn feed.
David Domoney is a Chartered Horticulturalist, Broadcaster, and Author. David has worked with a number of the UK's leading garden retailers as a plant buyer and strategic consultant. With more than 30 years experience, in horticulture, David is as passionate about plants now as he was when he bought his first plant at a village fete.