Make the most of the last of the summer sun by choosing to plant some colourful cultivars. August is a great month to start planting for next year by choosing hardy annuals that will create a striking stage for next year's bountiful blooms. But, if you just can't wait for that burst of colour, these are in bloom now.
1. Calendula officinalis 
2. Centaurea cyanus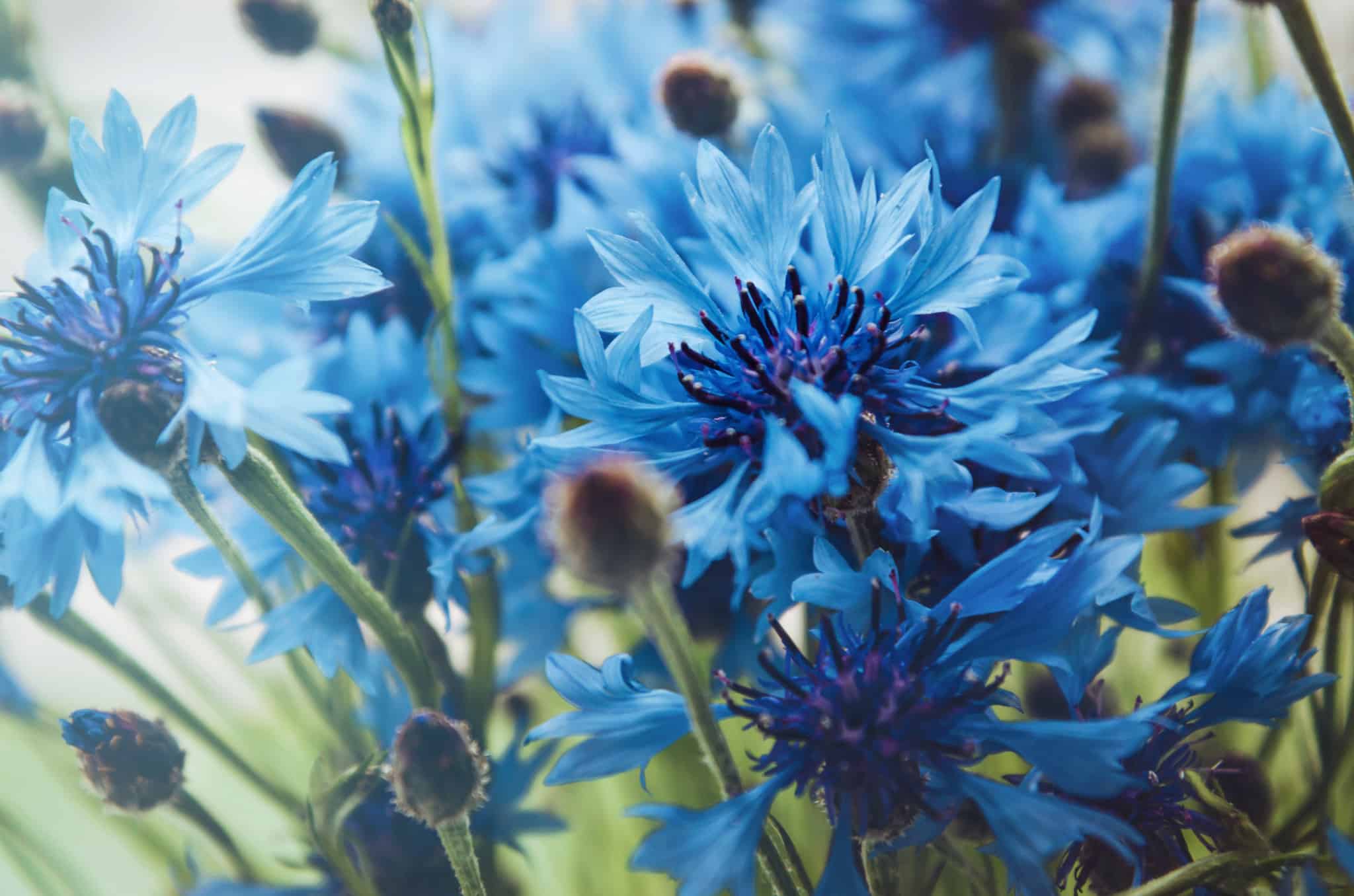 3. Verbena bonariensis

The colourful Calendula officinalis (common marigold) is a robust annual that's ideal for pollinators. Beginning to bloom from May and lasting right through to Autumn, you can position ready-grown plants now or sow in situ during autumn by finding a spot that has well drained soil and plenty of sun. Newly sown plants will bring golden shades to your garden for spring.
As a sun loving plant, they protect themselves during colder months by entering a resting stage, so it is best to leave them be and allow the soil to dry out. They can be sown in containers or as edging for urban gardens and make great companion plants, repelling white fly from tomatoes.
Calendula flowers have the remarkable ability of opening their flower heads to face the sun to soak up the rays and the petals are actually edible—great to toss into a summer salad.
For a summer meadow feel, make the most of the Centaurea cyanus (cornflower).
These sun loving annuals are ideal for planting in your very own wildflower patch and remain in flower until the beginning of October.
With an erect posture, they don't require a lot of space, so they easily slot into small patches of your garden; adding dimension to displays without hogging space.
Plant in well-drained soil and you'll be guaranteed breath taking blue hues in borders.
Make sure to water regularly, especially during the hot months and remove any competing weeds.
Once flowered, ensure to deadhead them often to extend their flowering displays.
In bloom now, why now speckle your garden in lovely lilac hues by filling a flowerbed or border with the dainty perennial Verbena bonariensis (purple tops). You can sow from seed anytime from autumn to early spring or let them self-seed to produce a dreamy wash of purple next year.
As an upright plant with slender stems, it is ideal for growing in a prairie-style garden. When planting, position in full sun and keep soil topped up with organic matter to promote moist but well-drained conditions.
Then pepper in alongside lower levelled green foliage such as sun tolerant Hosta 'Dixie Chick' and sedum.
Purple tops can be added to a wildflower patch as a no-fuss flower that can be left to its own devices and it will effortlessly add a purple haze when seeds spread.
So, don't forget to flourish your garden this summer with colourful calendulas, cornflowers and pretty purple tops.
Happy planting!
David Domoney is a Chartered Horticulturalist, Broadcaster, and Author. David has worked with a number of the UK's leading garden retailers as a plant buyer and strategic consultant. With more than 30 years experience, in horticulture, David is as passionate about plants now as he was when he bought his first plant at a village fete.